Internal sales person
EXTREMIS, based in Proven, internationally produces and markets design furniture since 1994. To support our growth, Extremis is looking for a INTERNAL SALES PERSON to reinforce the sales team.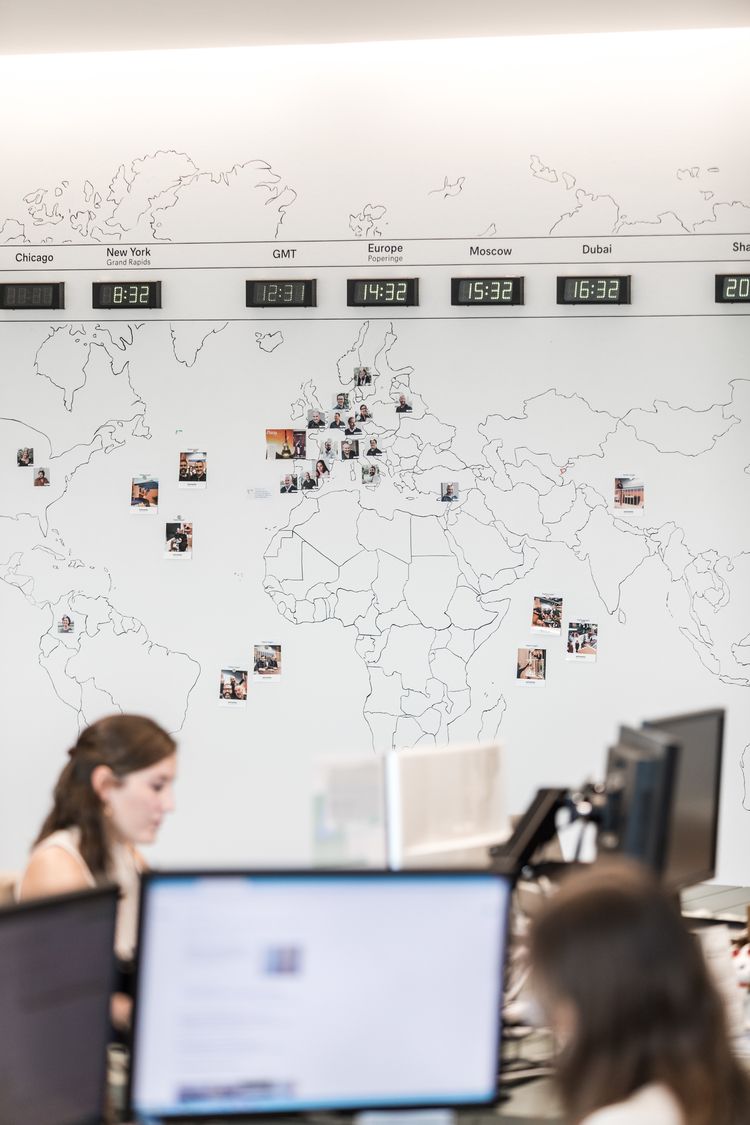 JOUW FUNCTIE
Je onderhoudt goede relaties met klanten, bezorgt hen de nodige informatie, beantwoordt commerciële vragen met betrekking tot prijs, levertijd en productinformatie. Op termijn neem je de orderregistratie voor een aantal landen voor je rekening, alsook het consignatiebeheer en de dienst na verkoop. Tot slot ondersteun je een aantal administratieve taken zoals het onthaal, de telefonie, de postbehandeling en het updaten van de klantendatabase.
WIE WIJ ZOEKEN
Je genoot een commerciële Bachelor opleiding (of gelijkwaardig door ervaring) en hebt minimum 3 jaar ervaring in een commerciële functie in een business-to-business omgeving.
Je beschikt over excellente communicatieve vaardigheden in het Nederlands, Engels en Duits, zowel gesproken als geschreven. Kennis van een andere taal is een pluspunt.
MS Office kent geen geheimen voor jou.
Je weet van aanpakken, bent alert en voldoende assertief.
Problem solving, initiatief nemen, teamwork en efficiëntie zijn jouw lijfspreuken.
Klantgerichtheid is een must!
Stressbestendigheid en flexibiliteit zijn je handelsmerk.
Je woont in de ruime regio van Poperinge (straal 30 km).
WAT WIJ JOU BIEDEN
Een boeiende, uitdagende job binnen een dynamische en internationale omgeving.
Een hoge graad van zelfstandigheid en opportuniteiten tot persoonlijke inbreng.
Een competitief salaris aangevuld met een pakket extralegale voordelen.
INTERESSE?
Kijk je uit naar een nieuwe uitdaging op professioneel vlak? Stuur dan je CV en motivatiebrief naar working@extremis.be. We nemen zo snel mogelijk contact met je op!