Abachus
collections
Literally lean back and enjoy
Some gatherings require less comfort than formal seating, but more than no seating at all. Abachus is a revolutionary design on which guests can lean comfortably while keeping the conversation flowing. The leaning bars are easy to enter or exit if the jokes at the table get awkward.
Dirk Wynants designed the Abachus for the Belgian pavilion of the 2010 world exhibition in Shanghai. And more specifically for people standing outside. Stepping outside of a restaurant, bar, hospital or even the office for a quick break often equals being lonely and unprotected against bad weather. A dreary atmosphere that we wanted to change with Abachus. Not only does it bring people together and can it protect them from the pouring rain, but it gives the comfort and support you need while standing up.
Let's be honest: handy as they are, standing tables are not all that comfortable after an exhausting day or a couple of drinks. But, with six arms, Abachus gives your guests or customers all the comfort they need when honoring Bacchus, the god of wine. For added comfort lean against the bars, or even the tabletop. Galvanized steel and hardwood make this collection strong and durable. The advantage? You can keep Abachus outside for decades. Making it the most robust high table available for permanent outdoor use. Like the cocktail umbrellas in your guests' drinks, an Inumbrina parasol can easily be dropped in to give them the comfort of cool shade.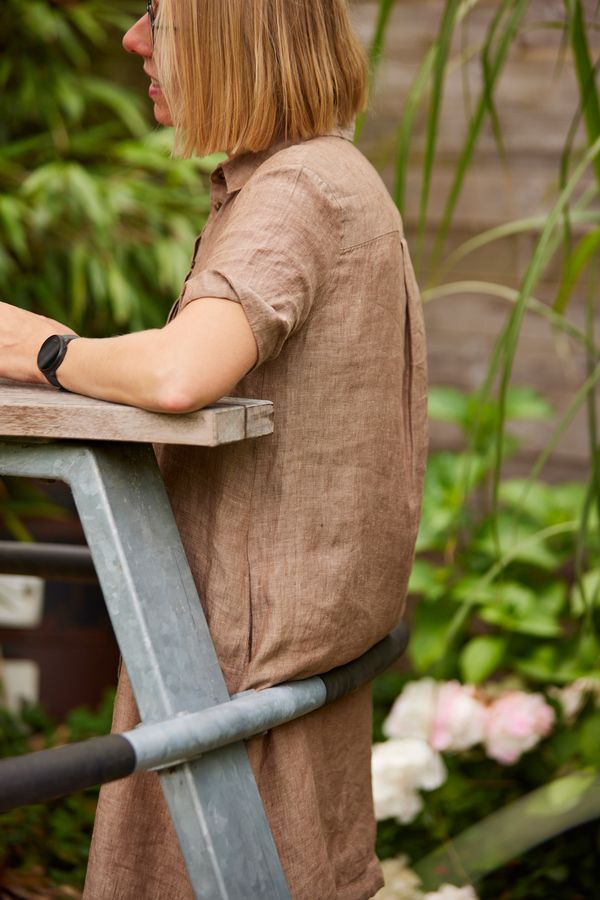 The galvanized frame and wooden top will age beautifully, like a fine wine.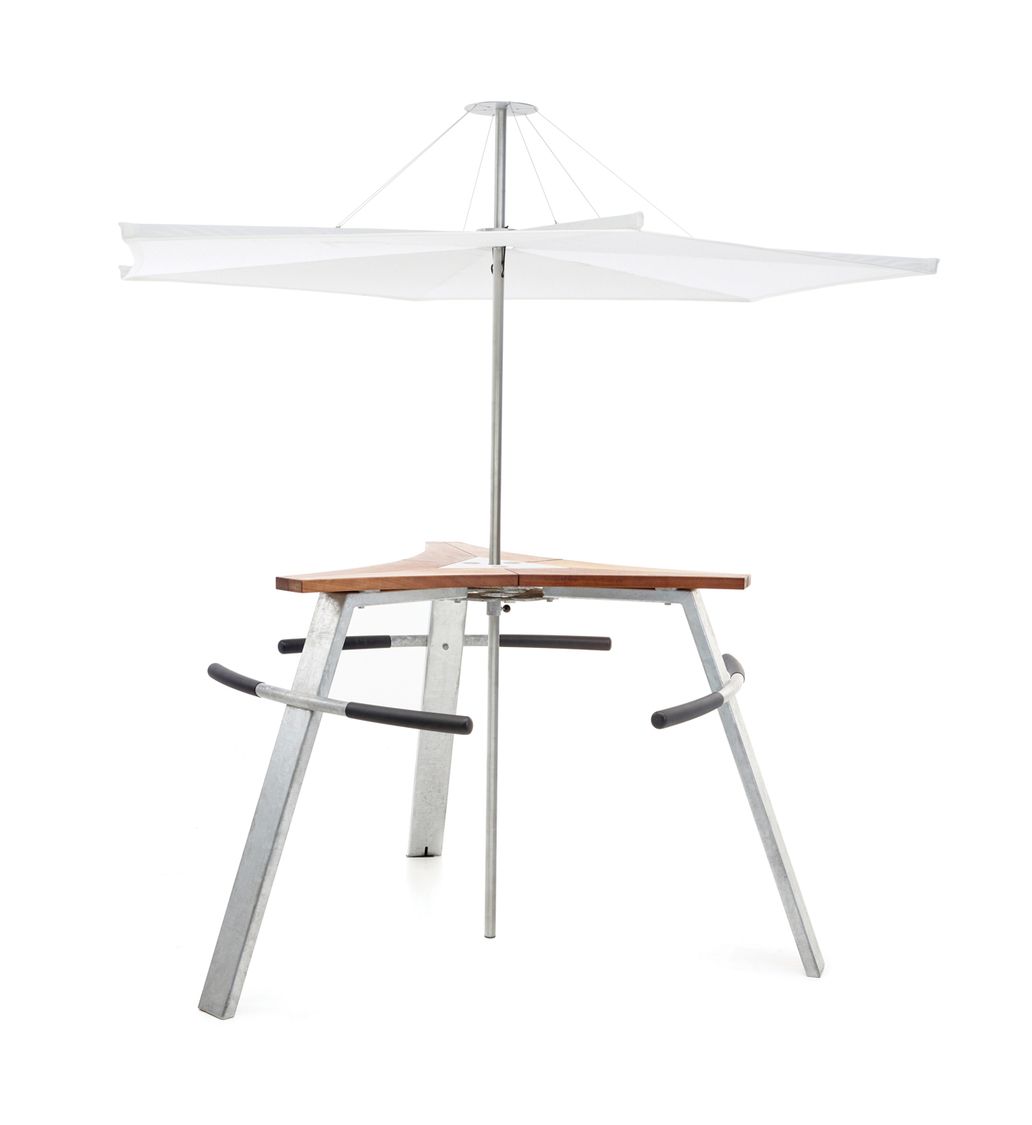 Keep calm and keep leaning on.
Award winning product