Back & Forth
Seated
Leaning
Pick your height
Flexibility is key – especially when you have a height-adjustable tabletop! This ingenious bench follows the height you choose for AMAi. Sit relaxed at traditional height with your back leaning against the Sunbrella-wrapped backrest. Simply flip this backrest to the other side to create a high chair to sit on or lean against. Both a high and low bench in one, the perfect match for AMAi.
Materials
Backrest
Sunbrella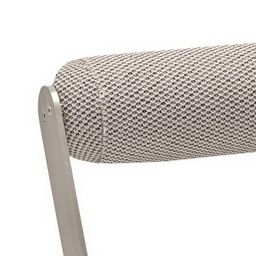 Sunbrella® is an acrylic fabric that is still known as the best outdoor fabric available for making cushions. The raw material is Sunbrella® solution-dyed acrylic fiber. The color pigments are locked right into the very heart of the fibers during the initial stage of the manufacturing process, before the yarn is even made Sunbrella® colors stand up to tough weather conditions and years of sun exposure.

Choose wisely
Our Sunbrella cushions and blankets are machine washable at low temperatures. A white and a colored cushion can both get dirty, but the white one will look dirtier sooner. Do not tumble dry.
Legs
Structured powder coated stainless steel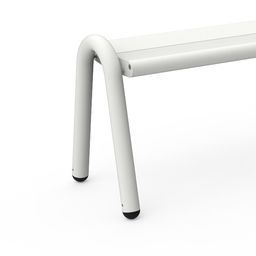 For some products we combine different high quality types of stainless steel. Aggressive environmental conditions caused by chlorides, acid rain, salt and other rusty materials will require periodic maintenance.

Choose wisely
We advise regular treatment with stainless steel cleaner or protector, especially in aggressive environments. Products to clean and protect are widely available.
Seat
Structured powder coated aluminium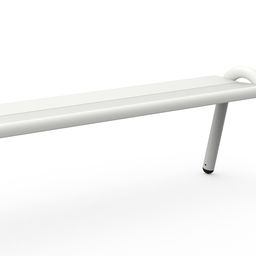 Powder coating is a technique of applying dry paint to a part. The powdered paint is electrostatically charged and sprayed onto the object. The object is then placed in an oven and the powder particles melt and coalesce to form a continuous film. The fine textured powder coating has a high scratch resistance, perfect for intensive use.

Choose wisely
Choose white powder coating, only if you are willing to clean the surface regularly. There is nothing uglier than a dirty piece of design furniture, right? TIP: our furniture with galvanised surfaces are masters of camouflaging dirt. We also call this the 'George Clooney of coating techniques: its look improves with age...
Colors
Backrest
Grey chiné (Sunbrella® Natté)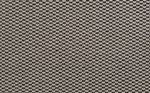 Charcoal (Sunbrella® Lopi)
Legs & seat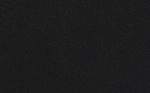 Black (RAL9005)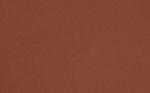 Copper brown (RAL8004) Papyrus white (RAL9018)
Dimensions
The AMAi high & low bench is available in different heights.
Height
46 cm (seating position)
75 cm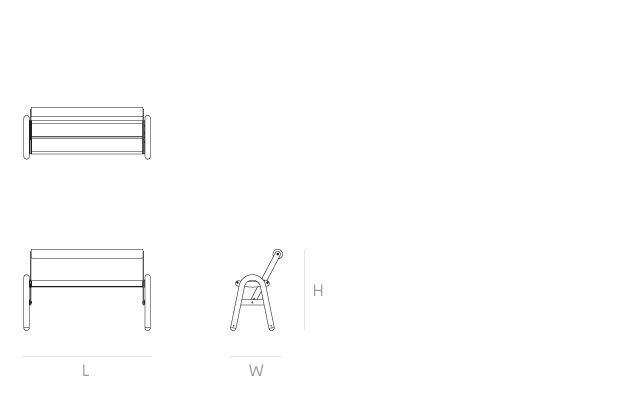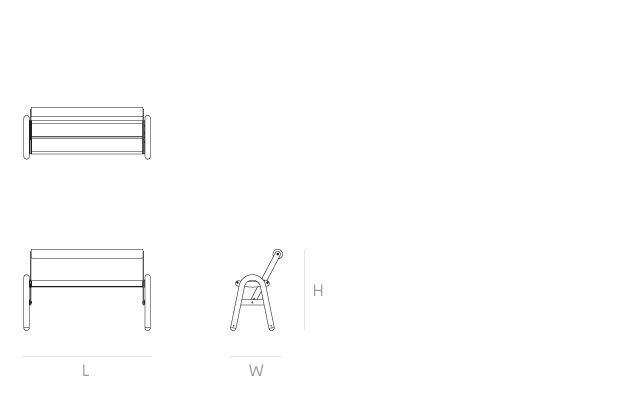 Other types of the AMAi collection