Ice ice baby
Hosting a garden party? Icecube prevents your guests from raiding the fridge. Self-service all night long! And the cool lighting effects get everyone in a party mood. Contrary to its name, Icecube doesn't come with cooling elements: its double wall acts as an insulator, so just add the ice. It's made mainly of rotationally moulded polyethylene (PE), which is 100% recyclable. To fill Icecube completely, you need 25 kg of ice. The drain lets melted ice flow away and keeps the remaining ice cubes cooler for longer. Keep the drinks and the vibe cool all night long.
Maximum capacity Icecube:
42 large (75 cl) bottles and 5 to 15 kg ice OR
105 small (25 cl) bottles and 10 to 20 kg ice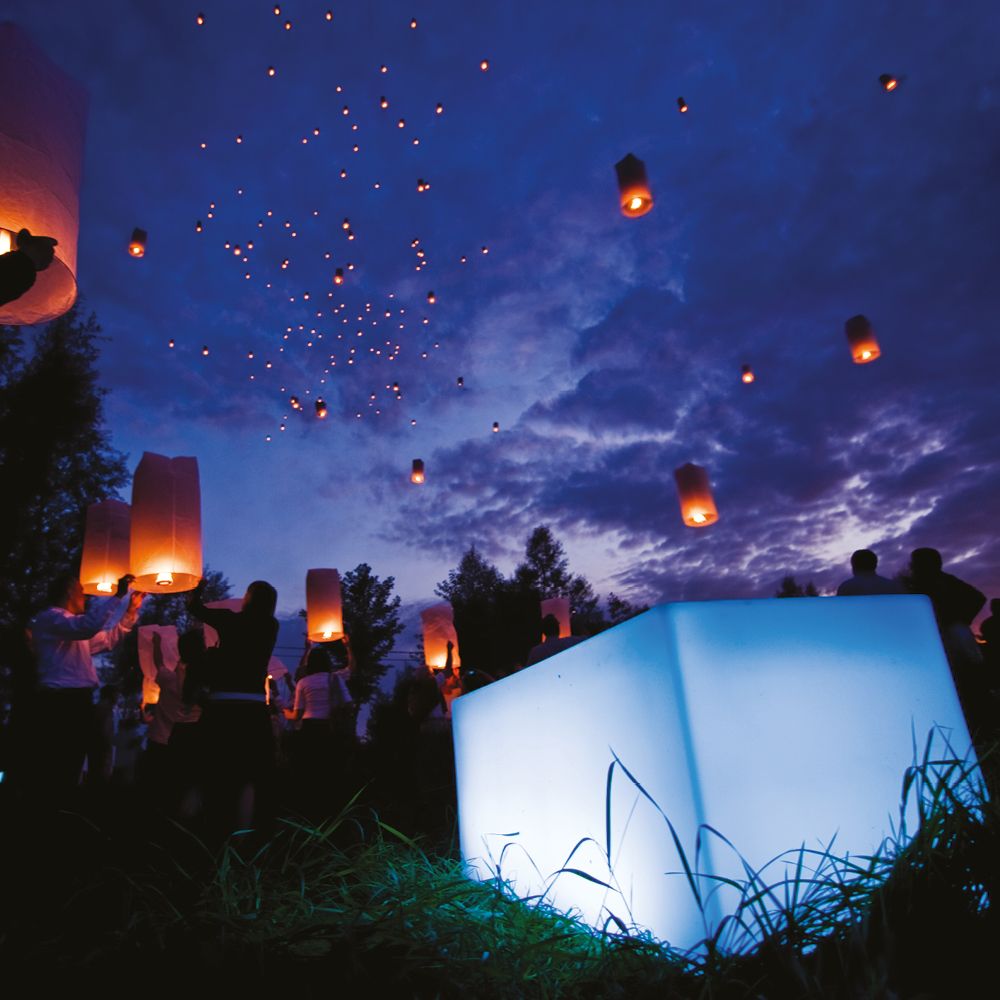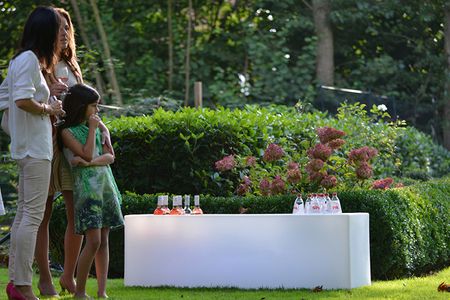 1/2

Chill your drinks
And keep them within reach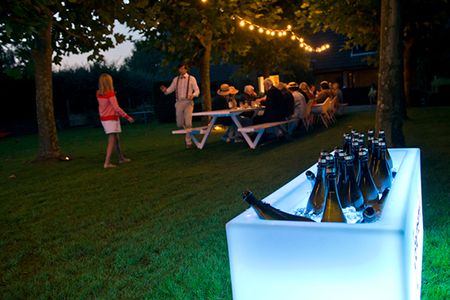 2/2

With optional lighting unit
Creating the perfect atmosphere for any party
Materials
Polyethylene
Polyethylene is better known as PE plastic. We use this material for the rotation moulded Icecube. Rotation moulding is a low-pressure process suitable for making complex plastic parts. PE is 100% recyclable and easy to maintain Simply clean with some soft soap and a sponge.

Choose wisely
Polyethylene is quite a soft material and thus sensitive to scratches.
Dimensions
The Icecube is available in one dimension.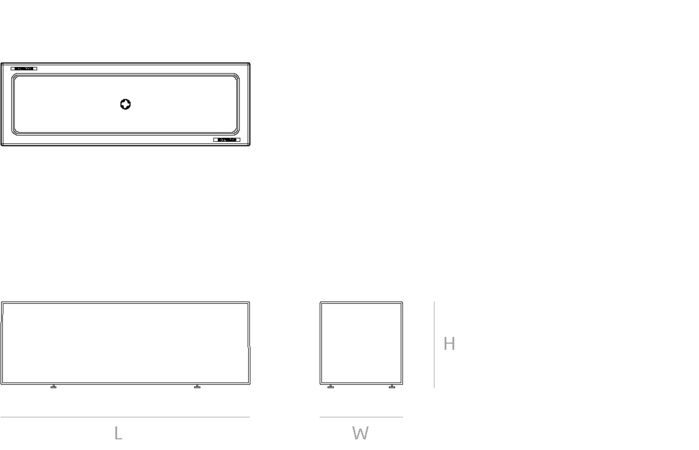 Accessories
Light set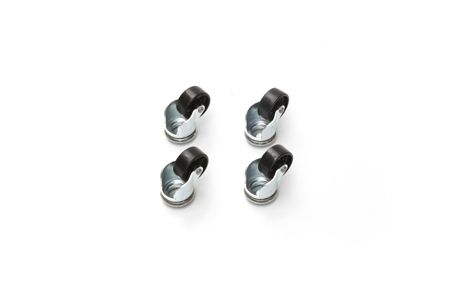 Wheels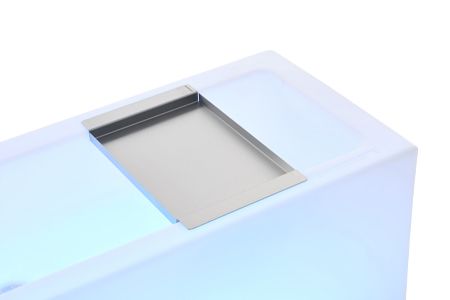 Serva tray