Compact umbrella for high tables
Inumbrina combines sleek design with maximum wind resistance. Contrary to the classic center-pole umbrella, Inumbrina offers uncluttered views since the technical parts are above the umbrella canvas. This Inumbrina closes perfectly over a high table, such as our Abachus cocktail table. Closing and opening have never been easier thanks to the ingenious pulley and rope system. At high wind speeds (over 6 Beaufort) we advise you to close the parasol and use the matching cover.
© Design by Dirk Wynants for Extremis, 2009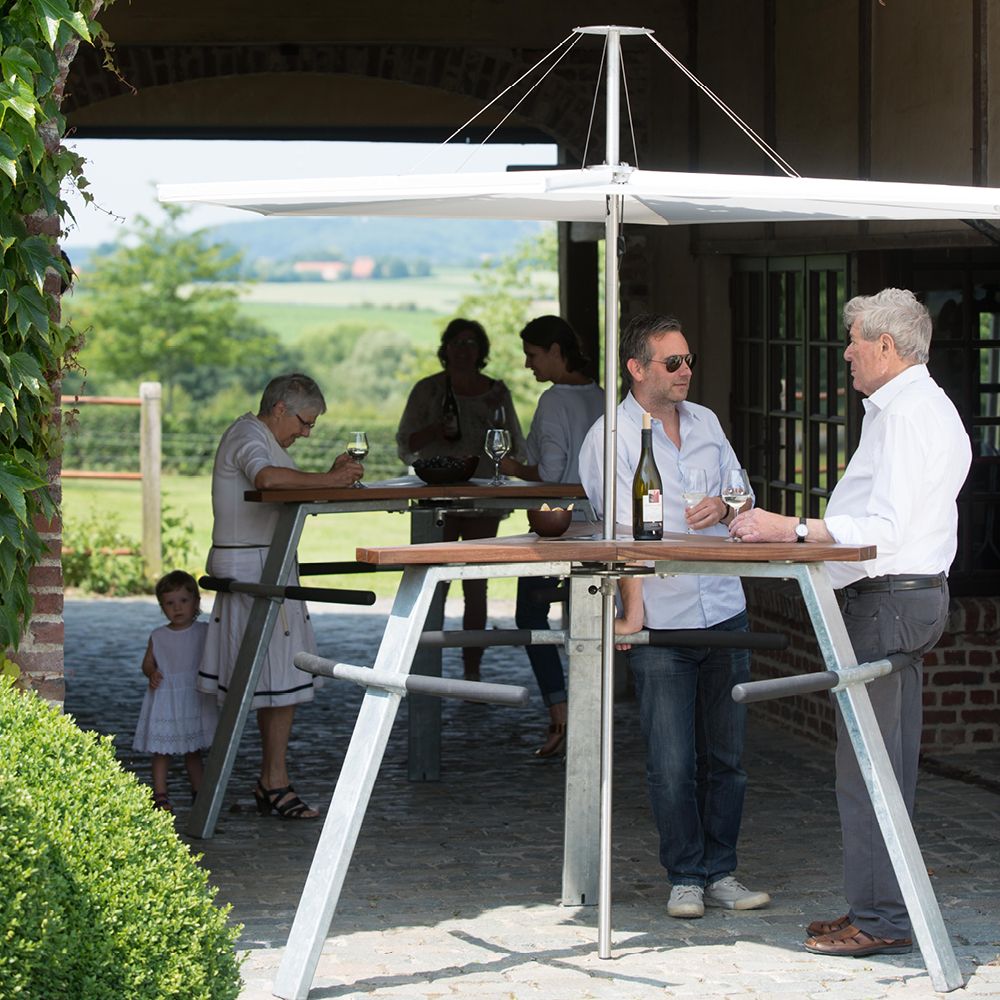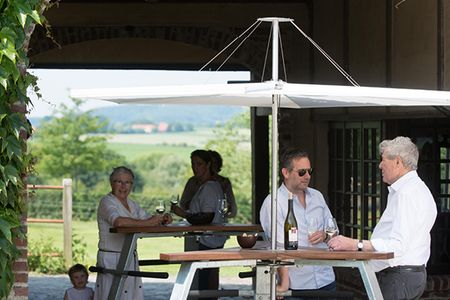 1/3

Pair with Abachus
To lean back and enjoy the shade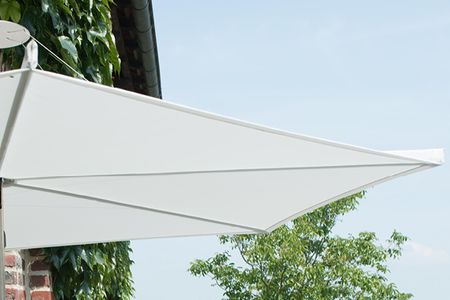 2/3

UV-resistant umbrella canvas
That is water and dirt repellent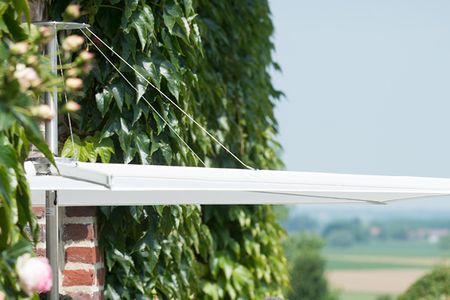 3/3

Extremely wind resistant
Due to the flat shape & high tension
Materials
Fabric
High-tech polyester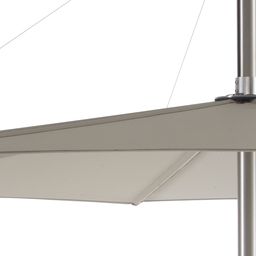 Polyester is the most popular synthetic fibre in the world. The use of special finishing methods makes the fabrics weatherproof, water repellent, dirt repellent, lightfast, etc. High-tech polyester is used for a variety of "sun protection" purposes - from seat cushions to patio furniture through to awning fabrics. High water and UV resistance guarantees an excellent longterm appearance.
Choose wisely
Tree leaves, dust, CO2 emissions, pollution, bird droppings etc may leave marks on a spotless white fabric, so keep this in mind when choosing the perfect location for your shade.
Pole
Stainless steel 303 & 304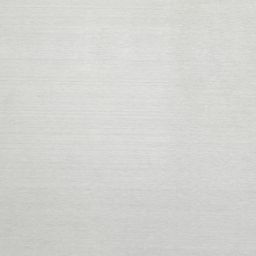 For some products we combine different high quality types of stainless steel. Aggressive environmental conditions caused by chlorides, acid rain, salt and other rusty materials will require periodic maintenance.

Choose wisely
We advise regular treatment with stainless steel cleaner or protector, especially in aggressive environments. Products to clean and protect are widely available.
Base
Galvanized steel
Galvanization is the most durable method for protecting metal from rusting. The metal is immersed in a zinc bath, which results in a protective layer. If the layer gets damaged, the metal under it will start rusting. However, any damage can be touched up with zinc paint available from any DIY store. Galvanized steel has a very long life span and is perfectly recyclable if necessary.

Choose wisely
We call it the George Clooney of coating techniques: its looks improve better with age... Our tools with galvanized surfaces are masters of camouflaging dirt, thanks to the material's rough texture. At first, galvanized pieces look very shiny, but they will gradually turn matte under the influence of sun and rain. Rain may also cause dark stains underneath the connection zones.
Colors
Fabric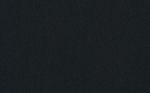 Black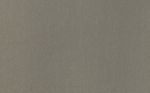 Taupe White
Dimensions
The Inumbrina small is available in one dimension.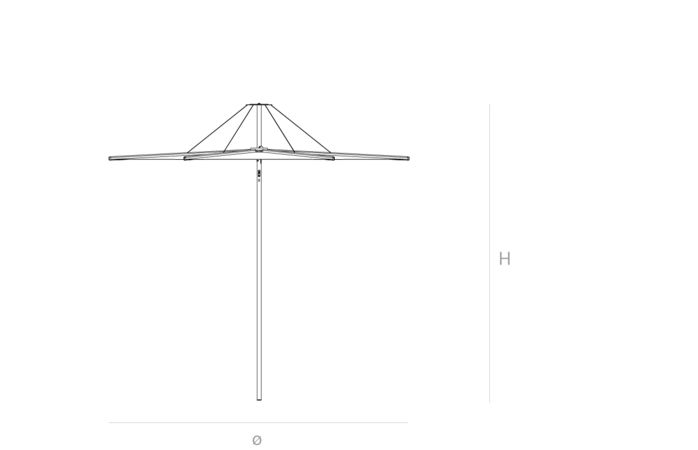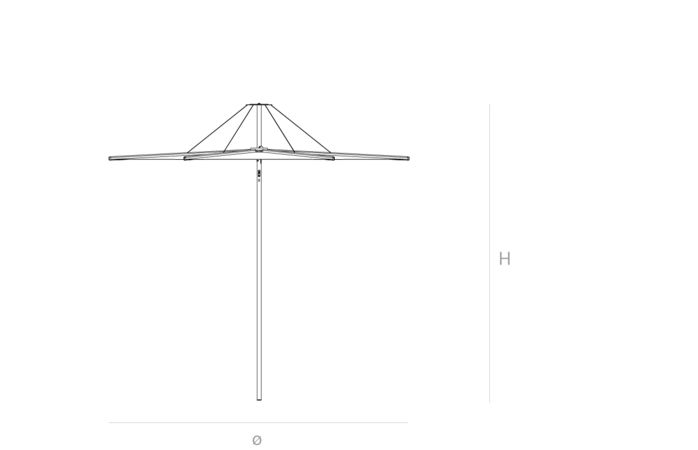 Other types of the Inumbrina collection