Pontsūn
collections
The Orient at home
Pontsūn is the Japanese word for pontoon. Much like a pontoon boat, it's meant to gather friends for a minimalist, oriental experience anywhere.
This extra wide and long wooden dining table looks like a pontoon boat taken ashore. The folded steel legs that support the spacious, but thin tabletop were inspired by origami. Whether placed indoors or outdoors, this large dining table seems to float in mid-air. Normally it seats six to eight people, but more chairs can be added for all occasions.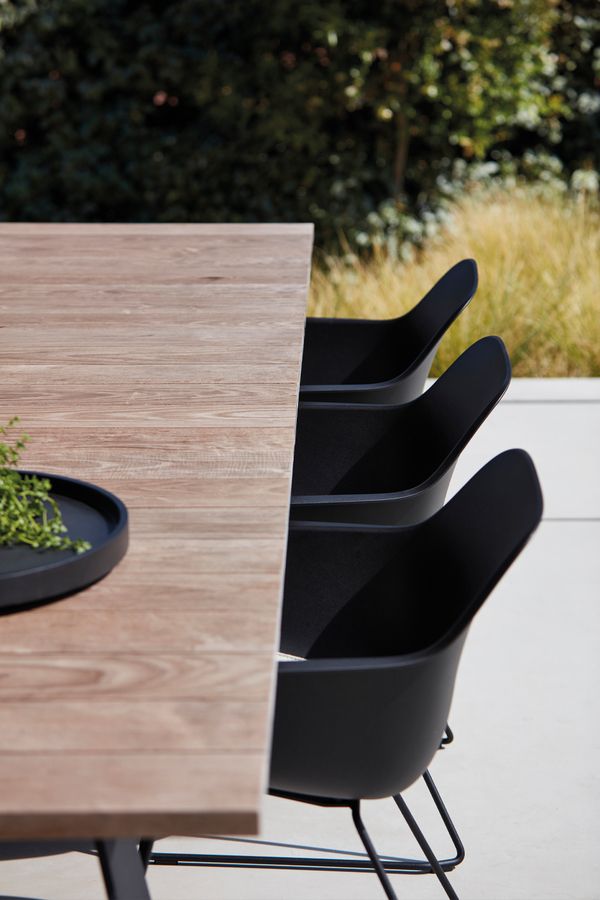 The fold in the steel legs is inspired by origami, and adds to the structural strength of the table.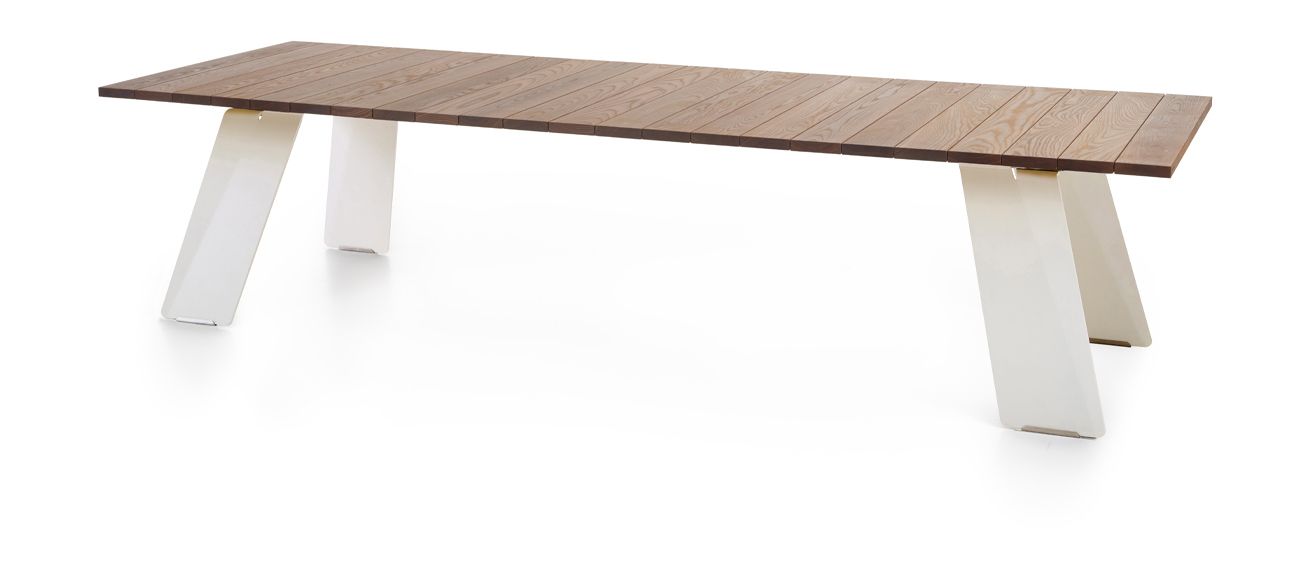 The repetition of the wooden planks like those on a pontoon has a calming effect. It's a soothing, oriental getaway at home.
Friends of the collection