Romeo & Juliet
collections
Love that grows
Romeo & Juliet is a biophilic bench, an elegant marriage of nature and function. The trees that grow from the bench create a refreshing environment, making it perfect for urban living areas, hospitals or shopping malls.
No park around? Don't worry. This bench brings nature along with it. Made of long wooden slats and two plant pots, it combines simplicity with refinement. Just like Romeo and Juliet, the trees you plant are destined to be together. Similar to walking on air when you're in love, the bench is seemingly afloat between the greenery. When several benches are arranged in line, the distance between the trees remains identical which creates architectural harmony and peace.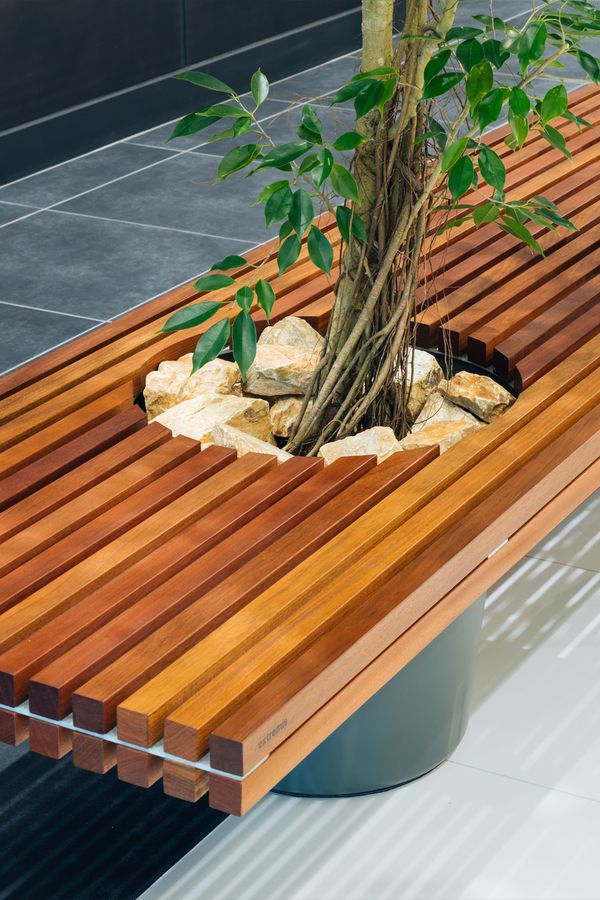 Elegance and greenery will conquer your heart.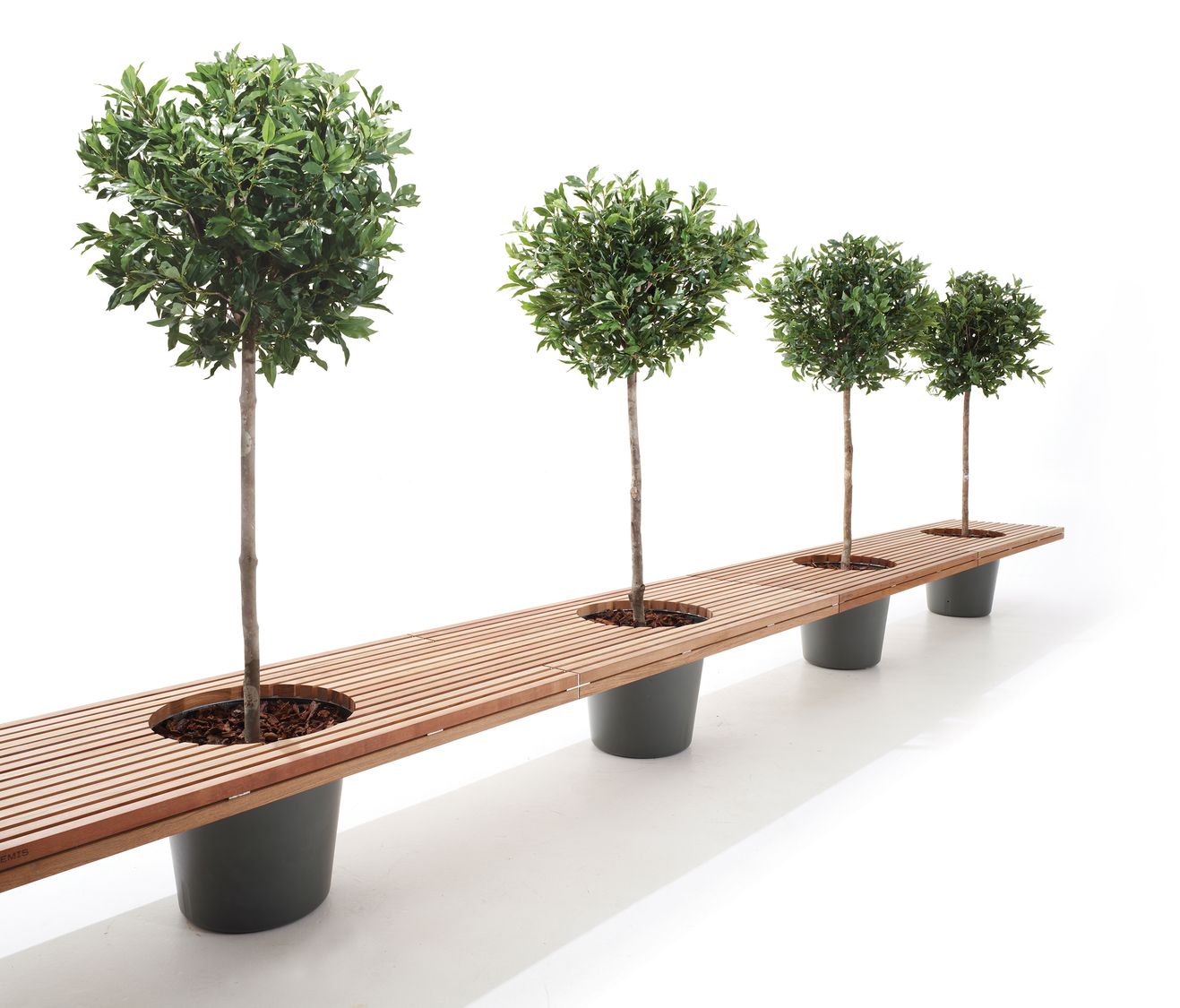 Romeo & Juliet brings nature to any kind of environment. It's the ultimate connection between nature and design.
Friends of the collection