360° rotatable
Up/down
Open/Close
Refined, rotating garden umbrella
This free-hanging cantilever parasol combines the serenity of flat design with the functionality of a hand fan system. Unlike traditional center-pole umbrellas, Sensu doesn't take up any space on and under your table - both opened and closed. Rotate and/or tilt the white, taupe, or black shade to follow the sun throughout the day.
© Design by Dirk Wynants for Extremis, 2022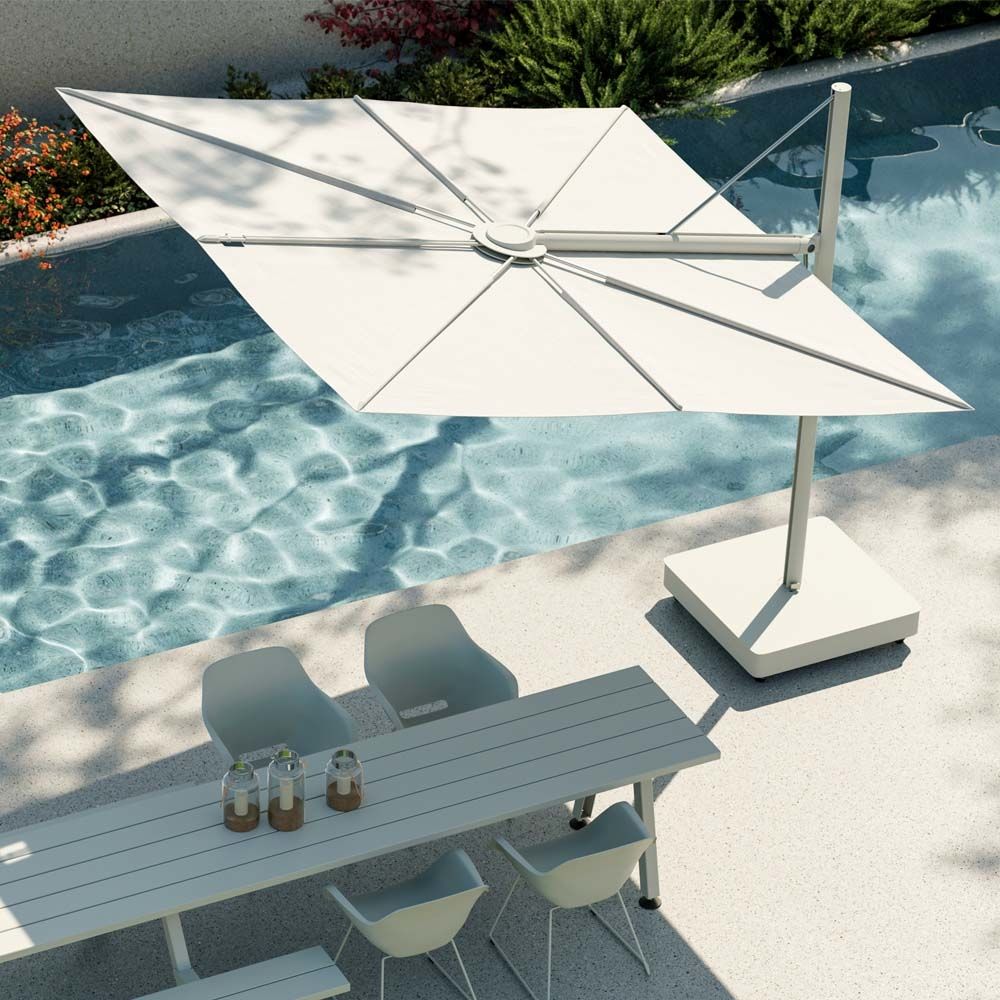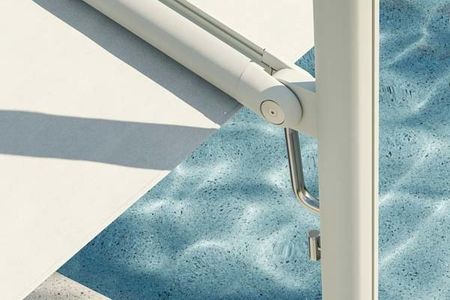 1/3

Easily tilt Sensu
To create shade wherever you want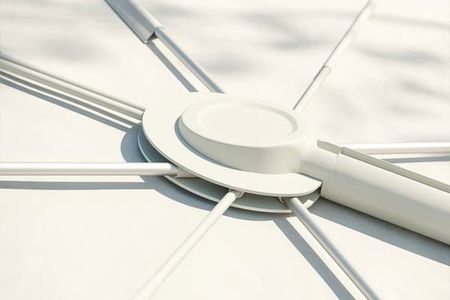 2/3

Clever opening and closing mechanism
Sensu opens horizontally like a bird's wings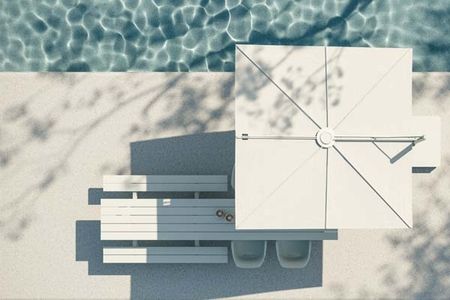 3/3

Rotate the umbrella towards the sun
To follow the sun throughout the day
Materials
Fabric
Acrylic fabric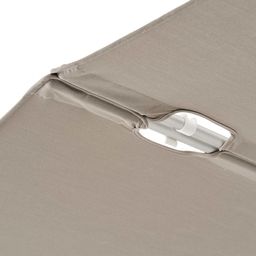 This solution-died acrylic fabric is an extensively researched fabric that has been tested and proven to be very hard-wearing. A water-resistant coating prevents water from penetrating the fabric making it an all-weatherproof and long-lasting material.
Pole
Structured powder coated aluminium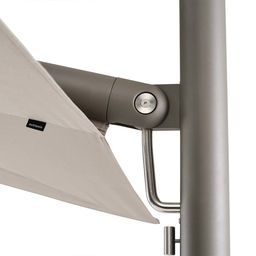 Powder coating is a technique of applying dry paint to a part. The powdered paint is electrostatically charged and sprayed onto the object. The object is then placed in an oven and the powder particles melt and coalesce to form a continuous film. The fine textured powder coating has a high scratch resistance, perfect for intensive use.

Choose wisely
Choose white powder coating, only if you are willing to clean the surface regularly. There is nothing uglier than a dirty piece of design furniture, right? TIP: our furniture with galvanised surfaces are masters of camouflaging dirt. We also call this the 'George Clooney of coating techniques: its look improves with age...
Colors
Fabric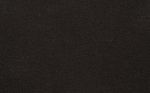 Black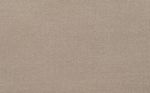 Taupe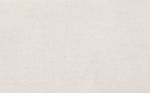 White
Pole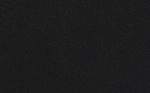 Black (RAL9005)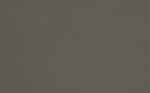 Earth Papyrus white (RAL9018)
Dimensions
The Sensu single square is available in one dimension.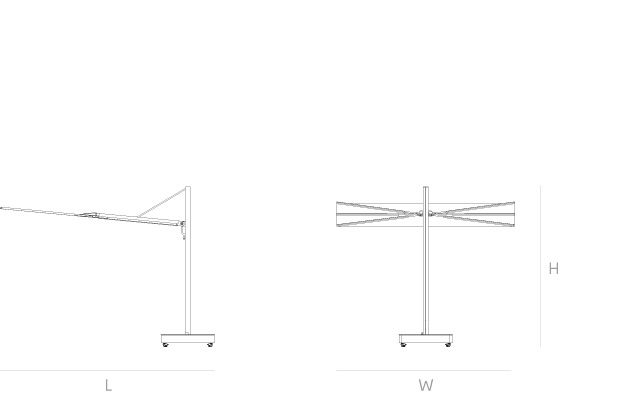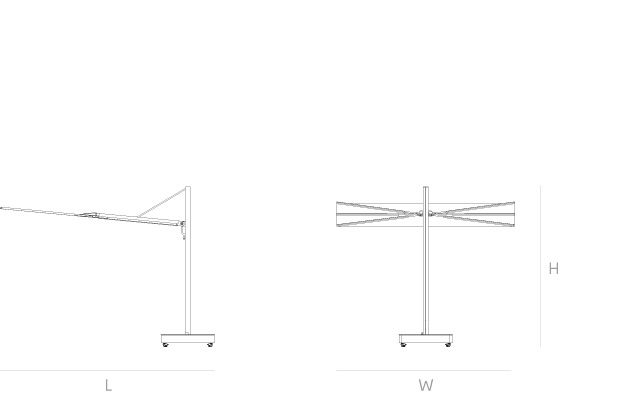 Other types of the Sensu collection