Work with our garden designer app
Drag and drop our tools for togetherness in your garden! Our augmented reality app is a configuration tool and pocket-sized catalogue all in one. Go to the App Store and download this great tool for visualization.
Download the App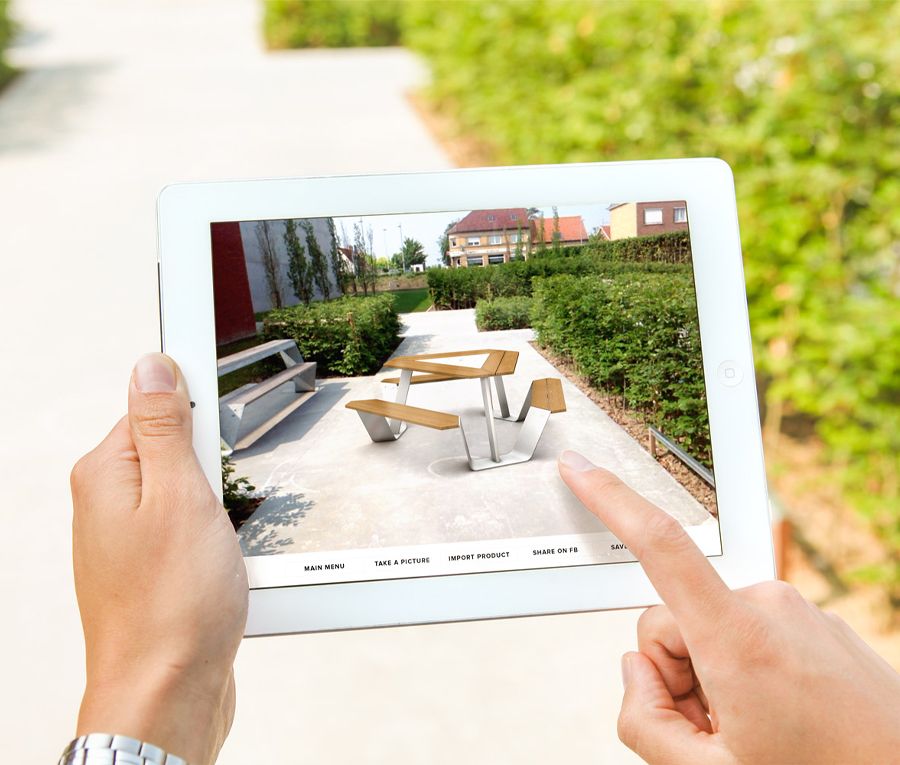 First, take a picture
Hold your iPhone or iPad lense at 1.50m (5 feet) from the ground and frame the area where you would like to put a tool for togetherness.

Drag & drop
Browse our product categories and choose your favourite. Drop it into your picture by tapping it. Use one finger to drag the picture and two fingers to rotate it.

Configure
Once your product is in the right place, you can try out different colours and materials, or choose a different length.