All-time garden classics
Bellegem, Belgium
At home, Picnik, Extempore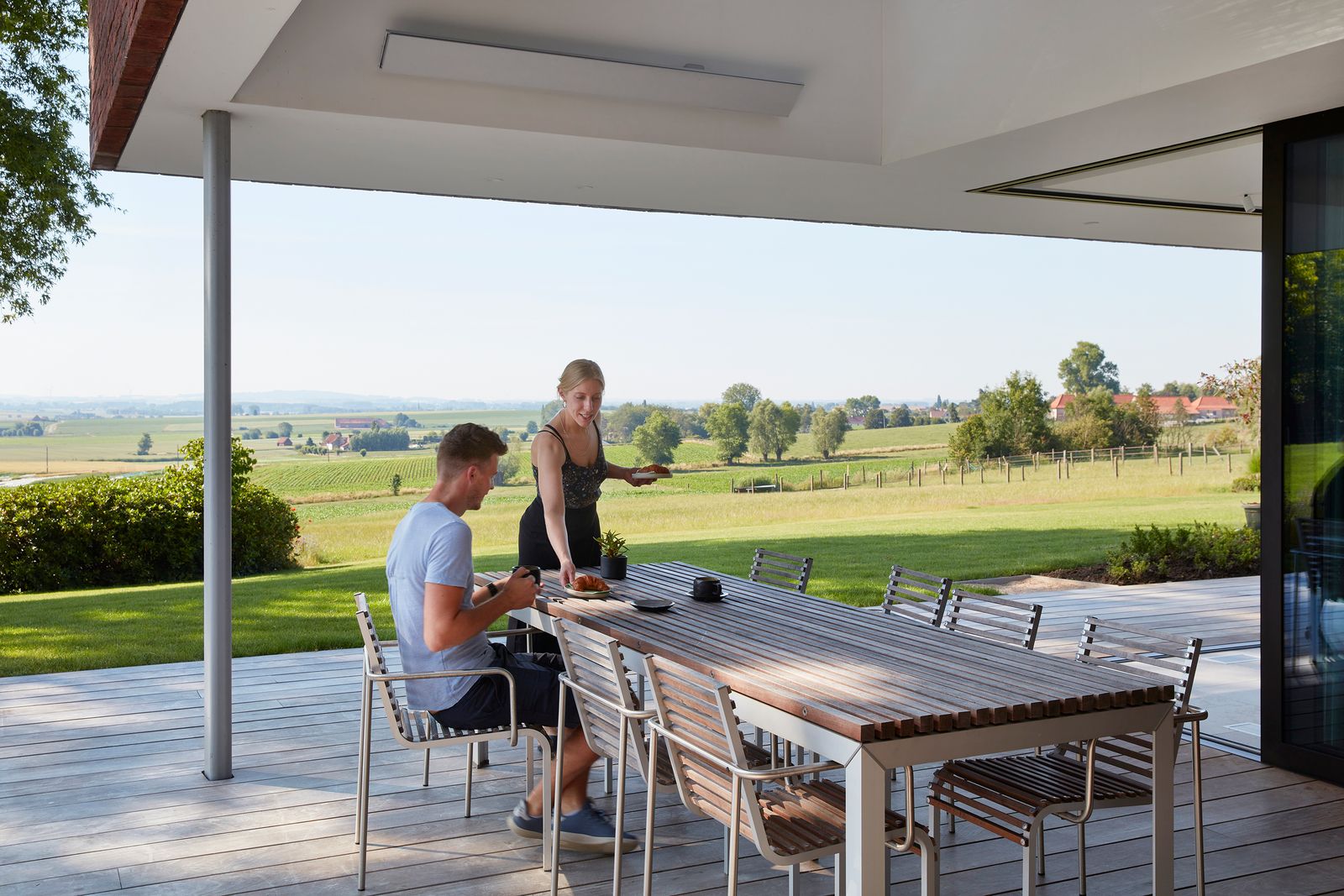 True classics never go out of style, including this Extempore set!
This pure architectural beauty is made from everlasting materials and can be left outdoors throughout the year. Combining strength, durability, and comfort with timeless elegance, Extempore lasts more than a lifetime.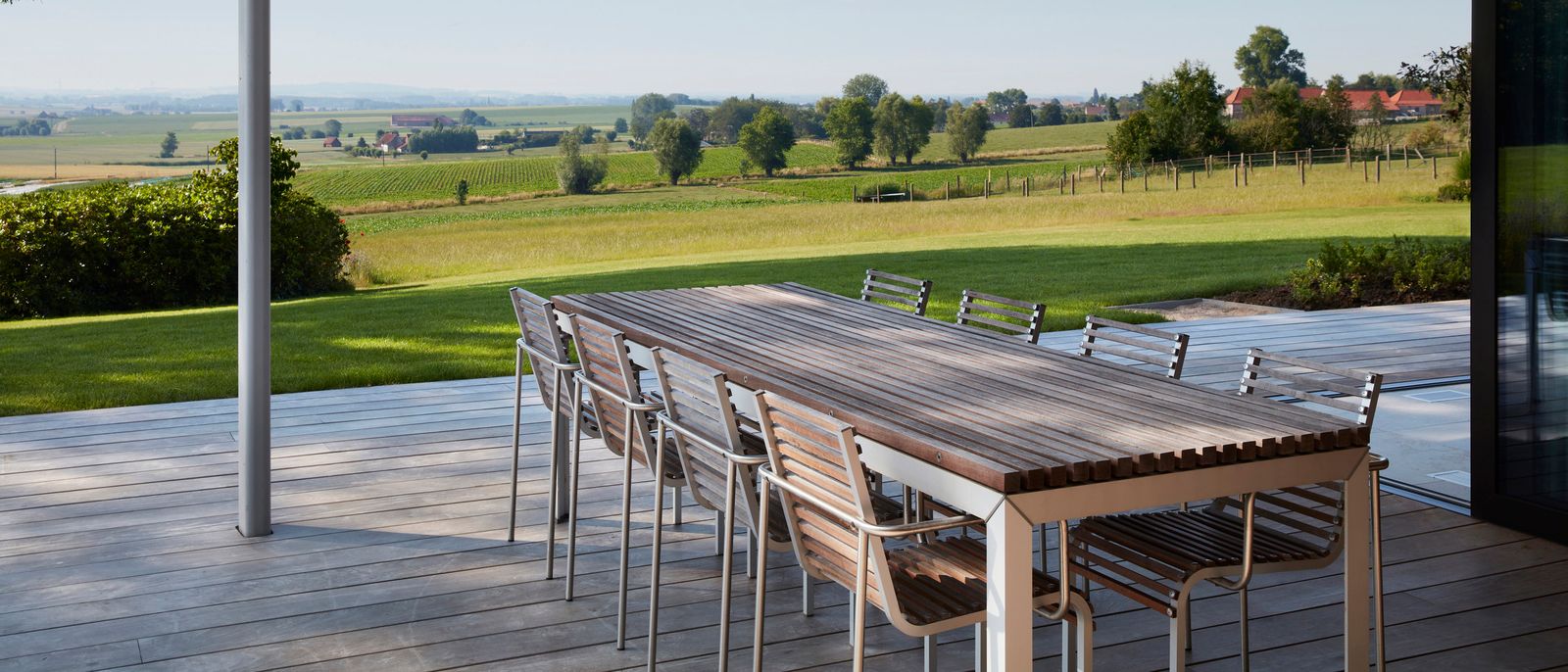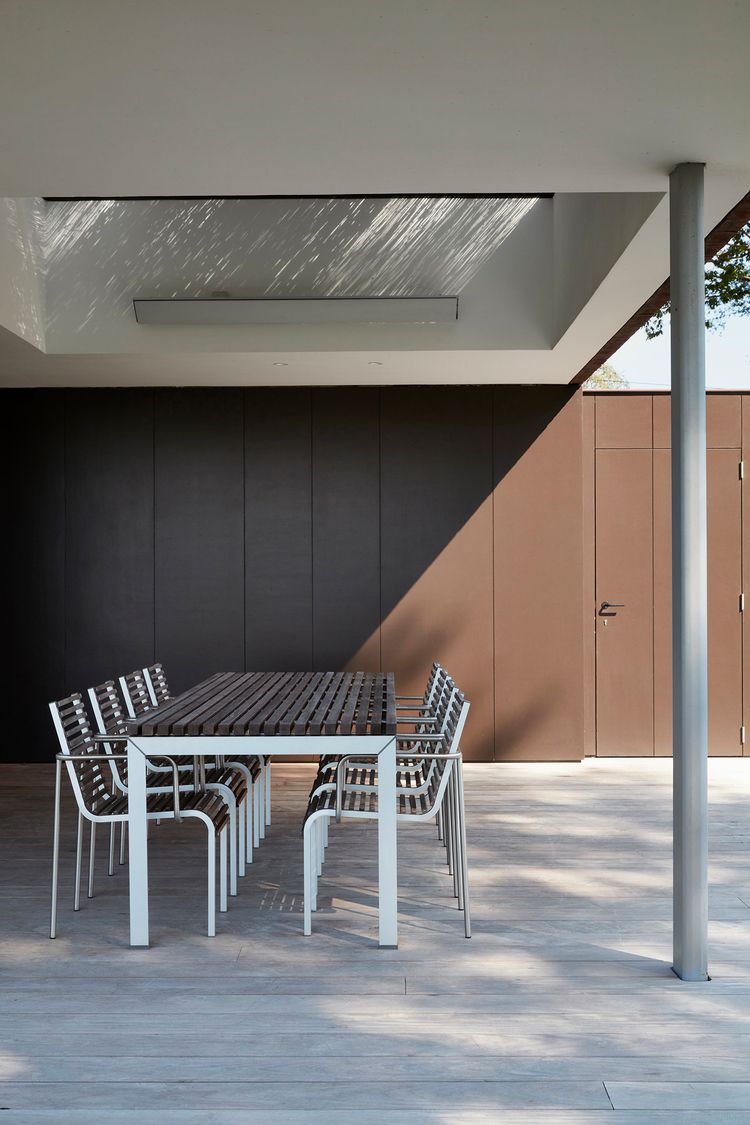 With its subtle design, Extempore integrates effortlessly into this natural landscape.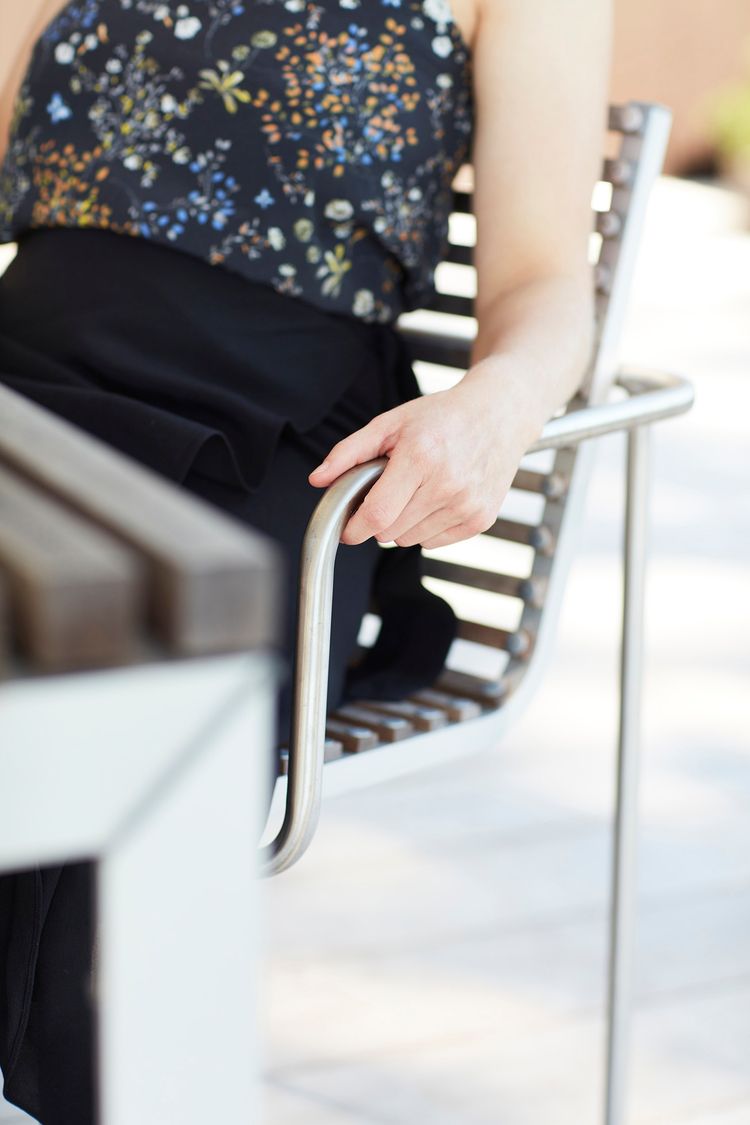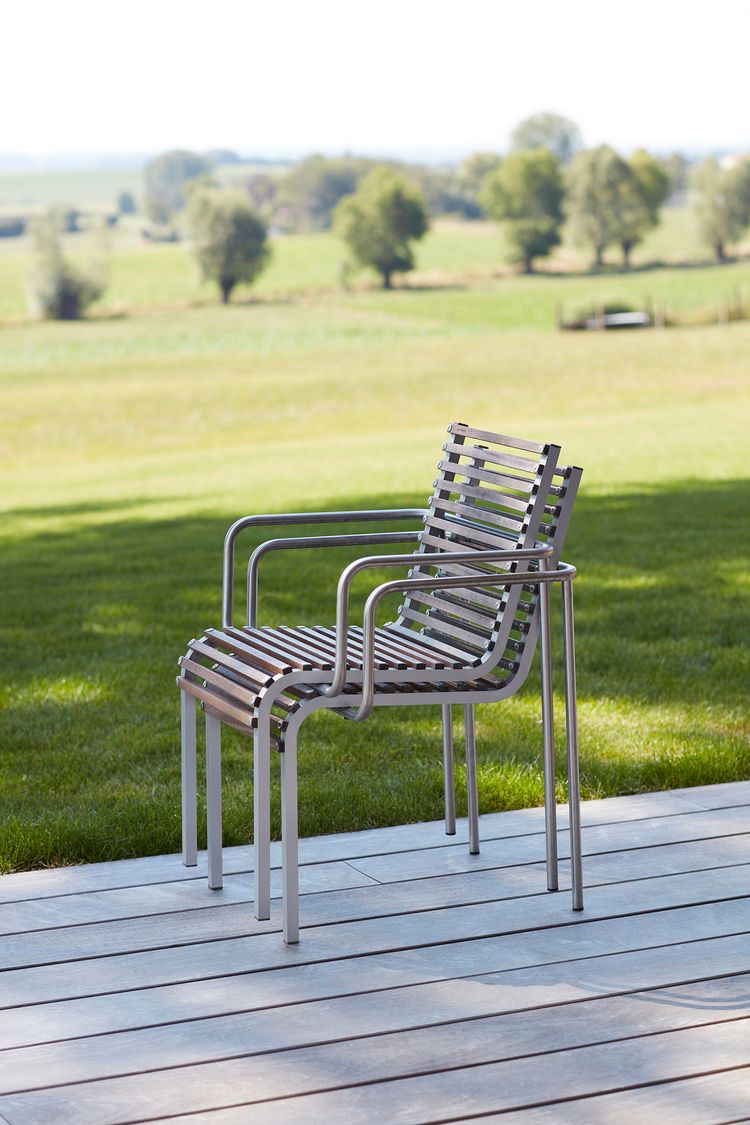 Iconic curves
Whereas the wooden Extempore brings a more traditional vibe to the garden, this Picnik is a modern statement with a playful touch. With its powder coated surface, this two-seater is as smooth as a baby's bottom.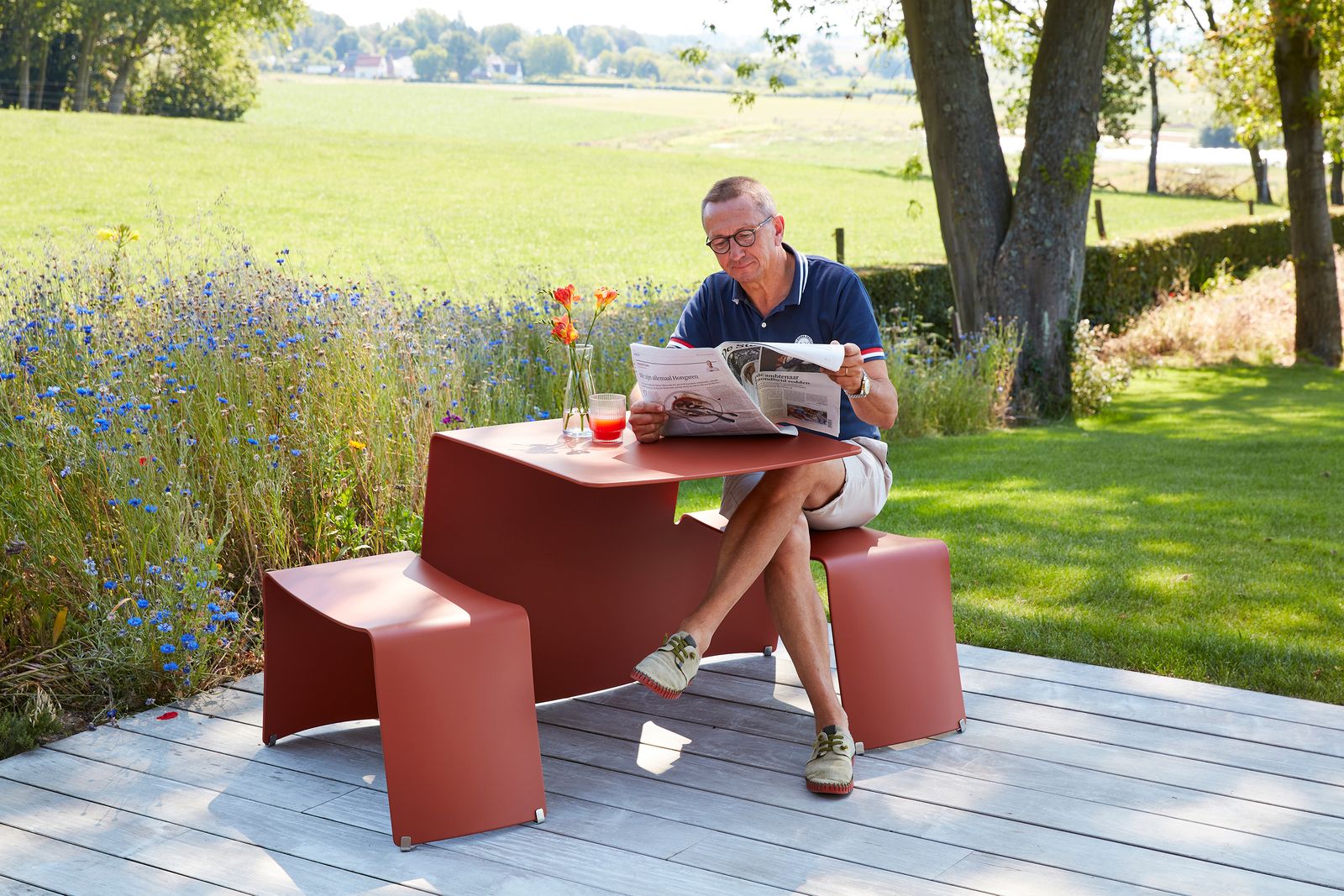 A single sheet of aluminum, iconic curves, and a bold design make Picnik simply essential.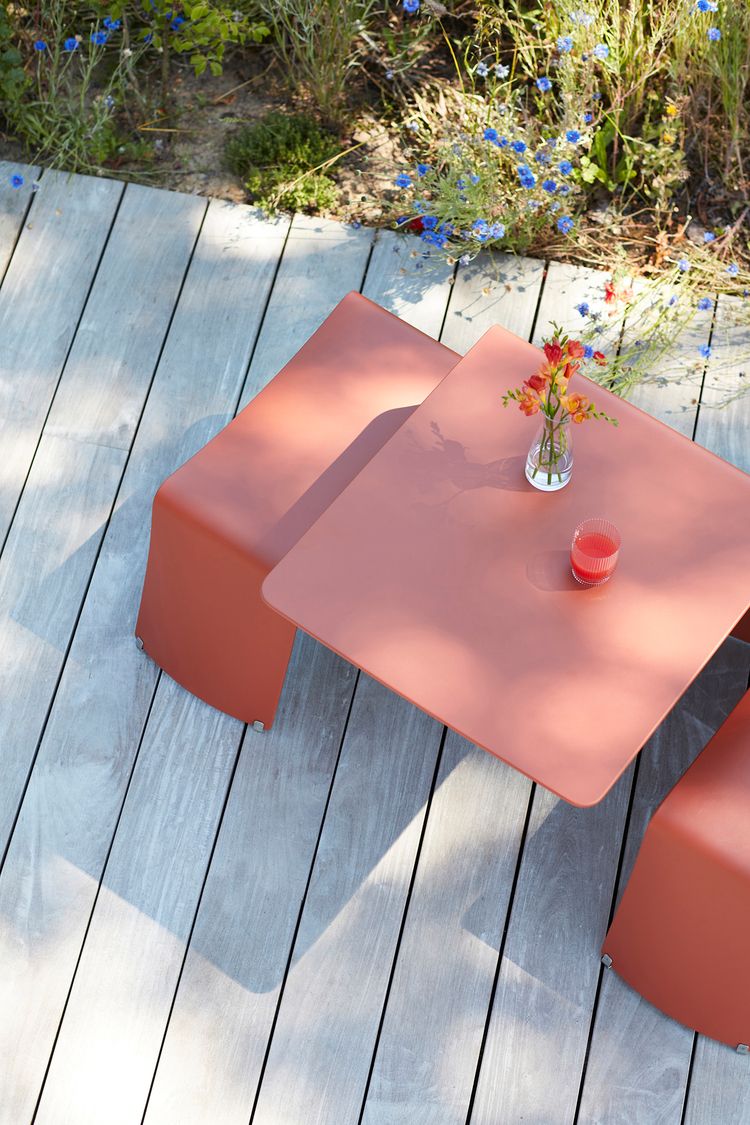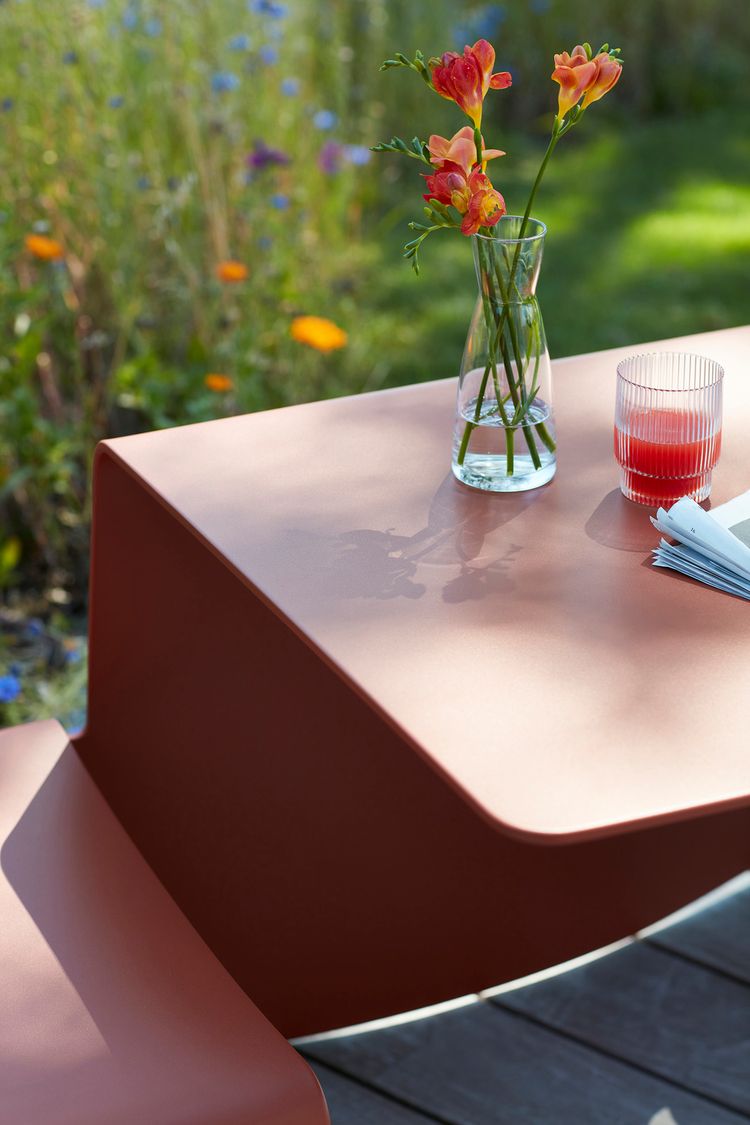 Pictures by Beeldcollectief.