Good times with Walrus & Kosmos shade
Kortrijk, Belgium
At home, Walrus, Kosmos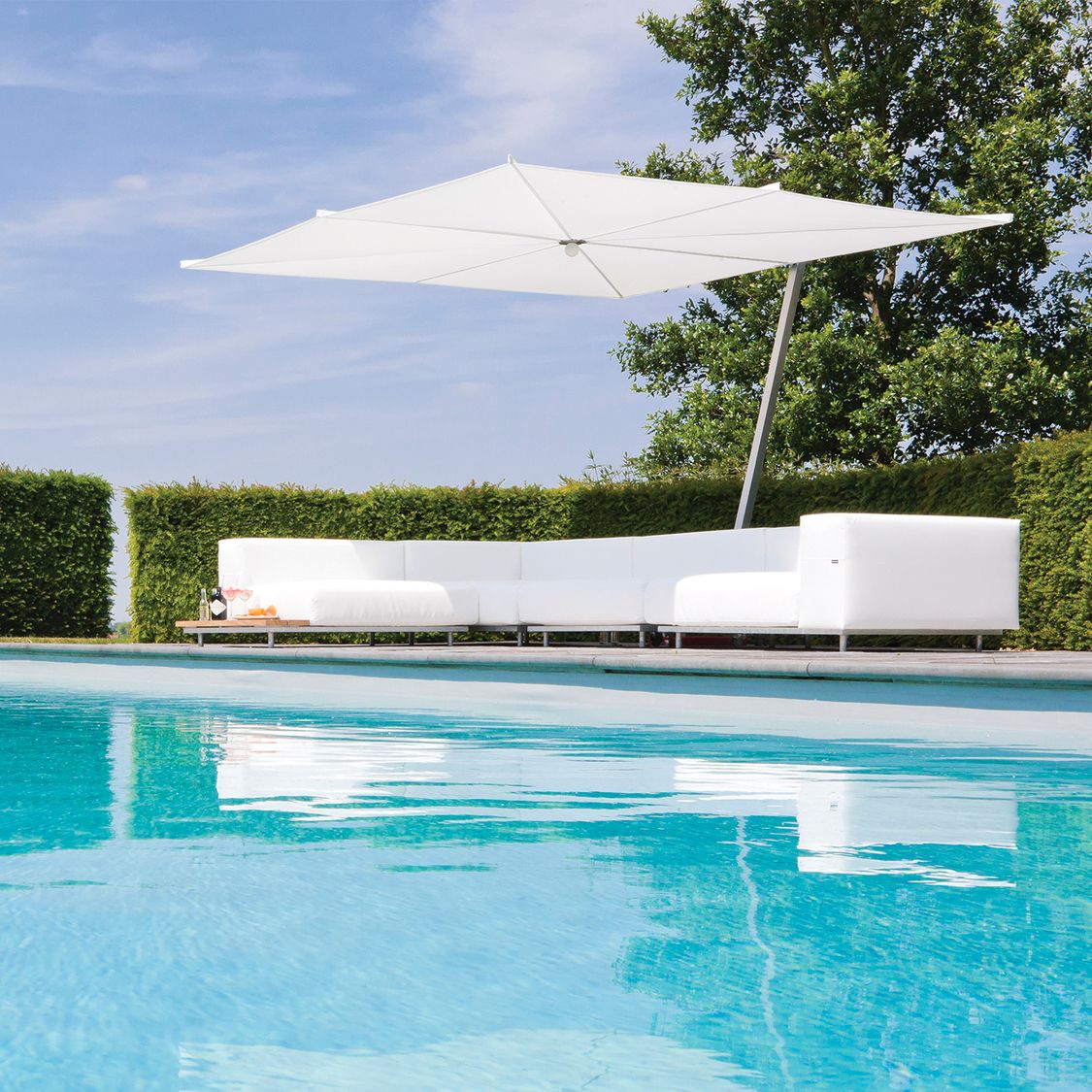 Grab your sunglasses and towel, it's time for some summer sweetness! Take a plunge. Lay down in the Extremis Walrus, sipping on a gin and juice. Find shade underneath the square-shaped Kosmos parasol, while snuggling up against the soft and comfortable Walrus blankets and cushions. A day at the poolside becomes a memorable one, but only if shared with family and friends...
The square garden shade fits the shape of Walrus perfectly. This garden set looks as aesthetically pleasant as can be. The Kosmos parasol has an ingenious design and opens horizontally like a fan, offering excellent wind resistance. This designer parasol hangs low enough to provide plenty of shade. Two hidden magnets keep the parasol open.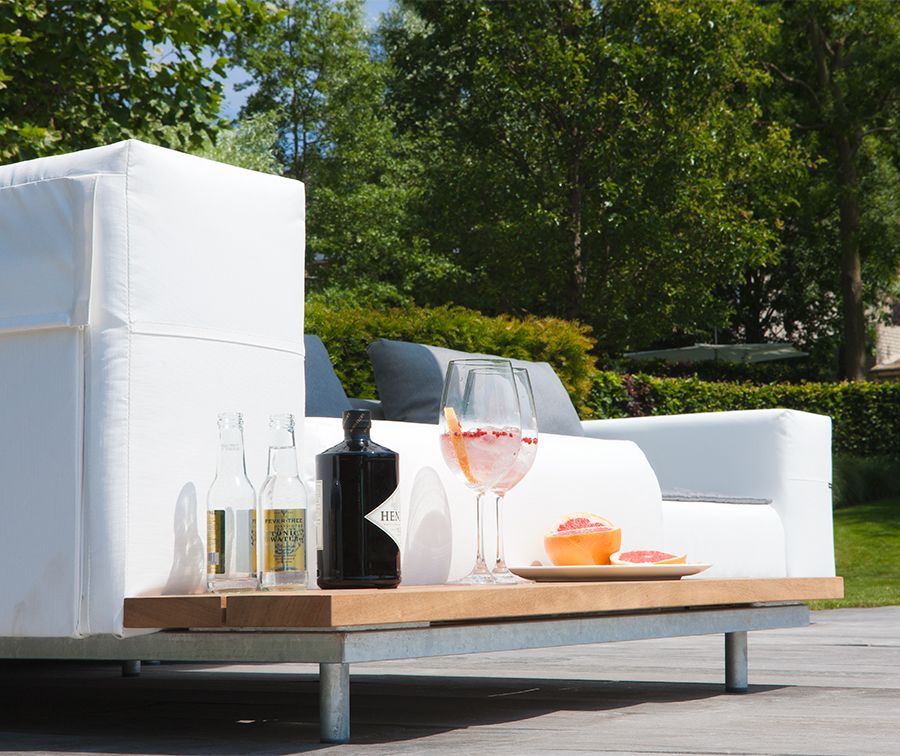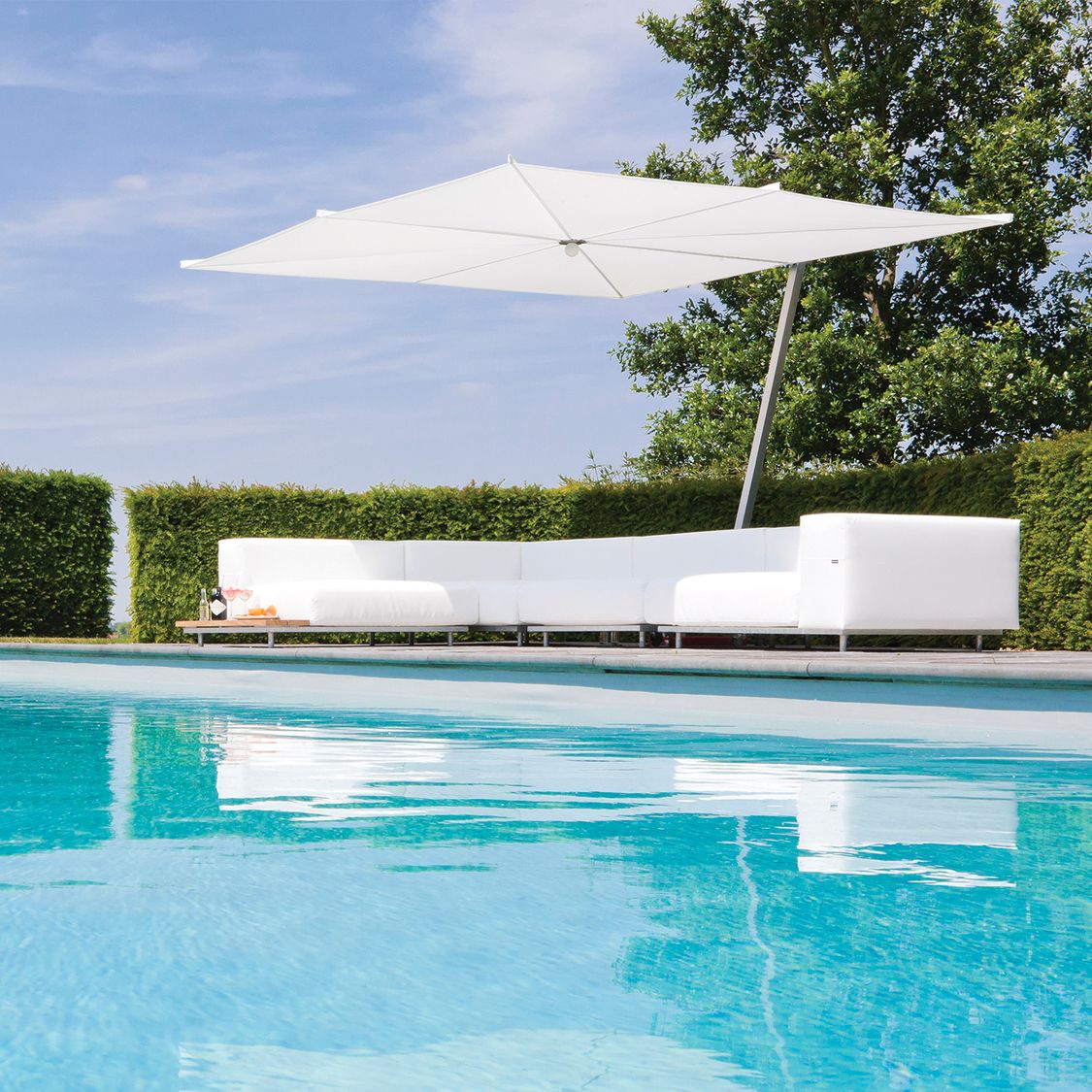 The Walrus foldout blankets and cushions aren't only soft and comfortable, they are also water and dirt-repellent!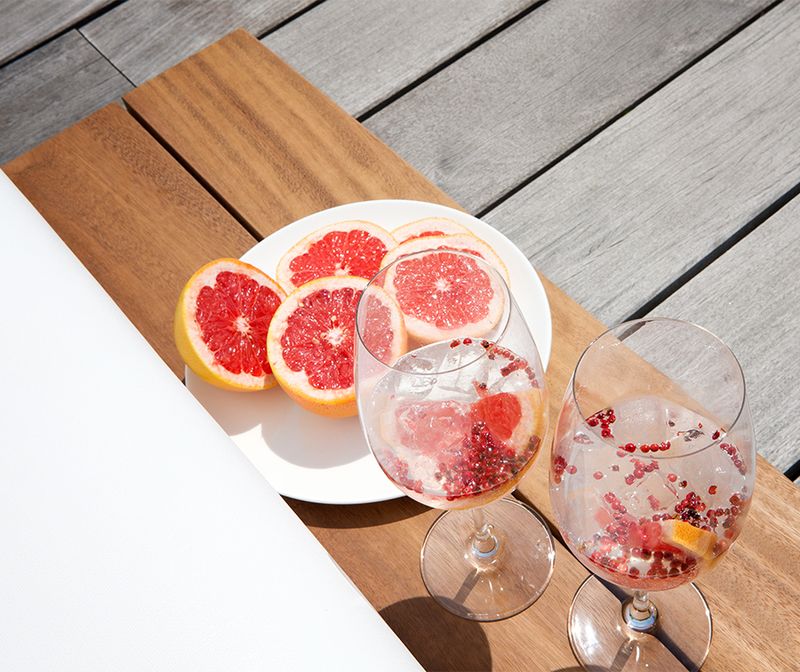 Pink Peppercorn Gin+Tonic served at the Walrus side table

30ml Gin + Ice + 70ml Tonic + Pink Peppercorn + Grapefruit zest

Fill a glass with ice. Add 30ml Gin and sprinkle with pink peppercorns. Then add 70ml tonic water. Twist the grapefruit peel over the glass to release the oils and drop it in. Stir and serve.
Pictures by Hilde Verbeke