Iconic tables and landmarks
Brussels, Belgium
In projects, Hopper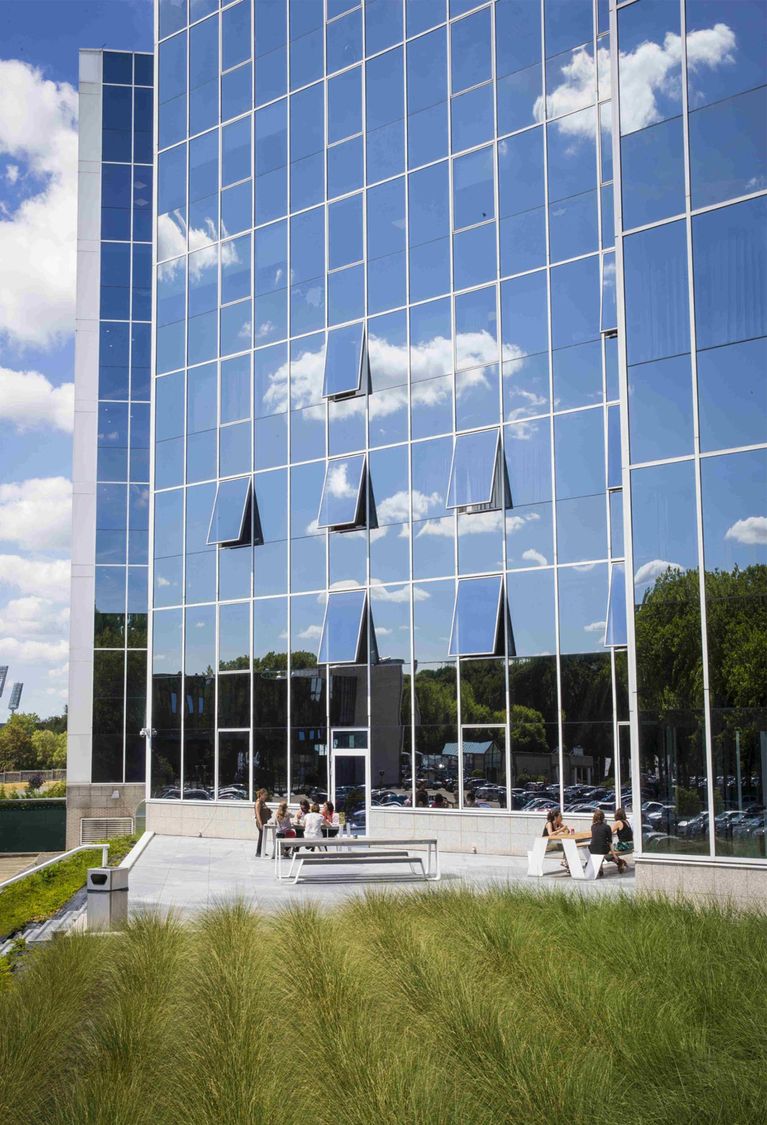 At the foot of the famous Belgian Atomium landmark you can find this multifunctional building. It is both a trade market for retailers and a workspace for companies.
The Buro & Design Center not only offers workspaces, conference rooms and facilities for employees, there's also the opportunity to meet outside at tables that are almost as iconic as the Atomium. The Hopper tables are perfect to catch your breath, lunch or meet outside.
Who wouldn't want to work with views of these nine famous spheres in Brussels?