Industrial and natural
Grand Rapids, Michigan, United States
In projects, Hopper, Romeo & Juliet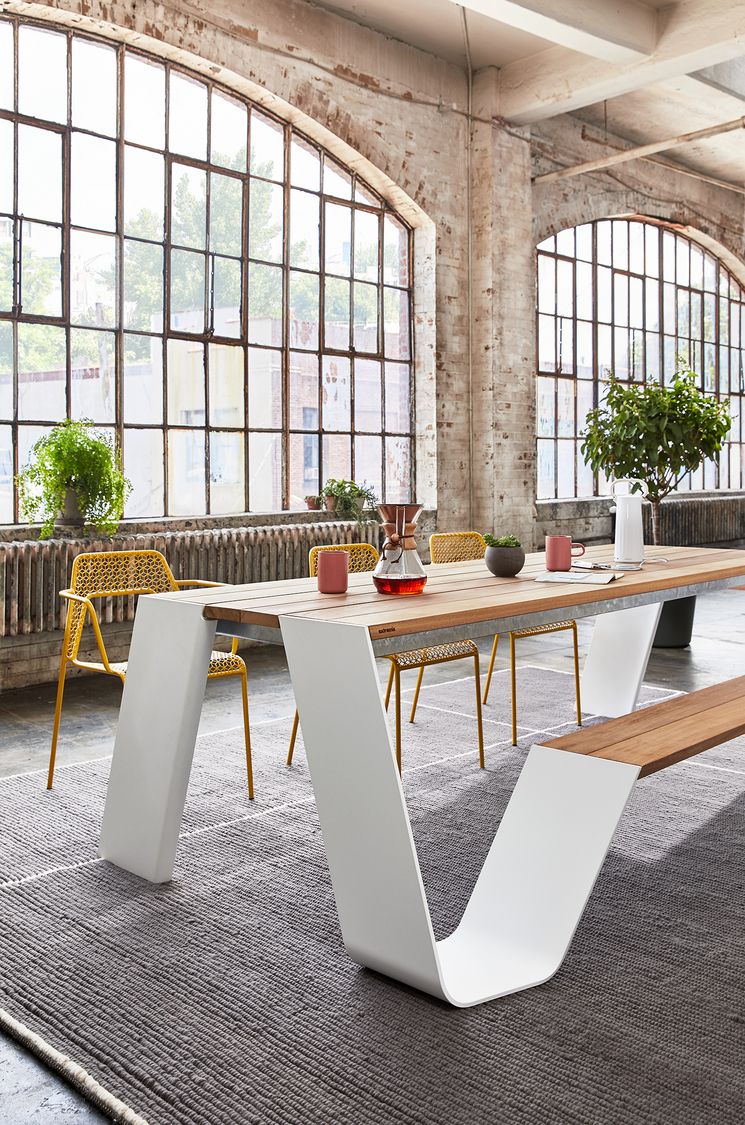 Who said industrial buildings and nature don't get along?
This office shows that even with concrete floors, brick walls and rusty windows a space can stay connected to nature. The various plants and the use of wood and natural sunlight make this place pure and less man-made.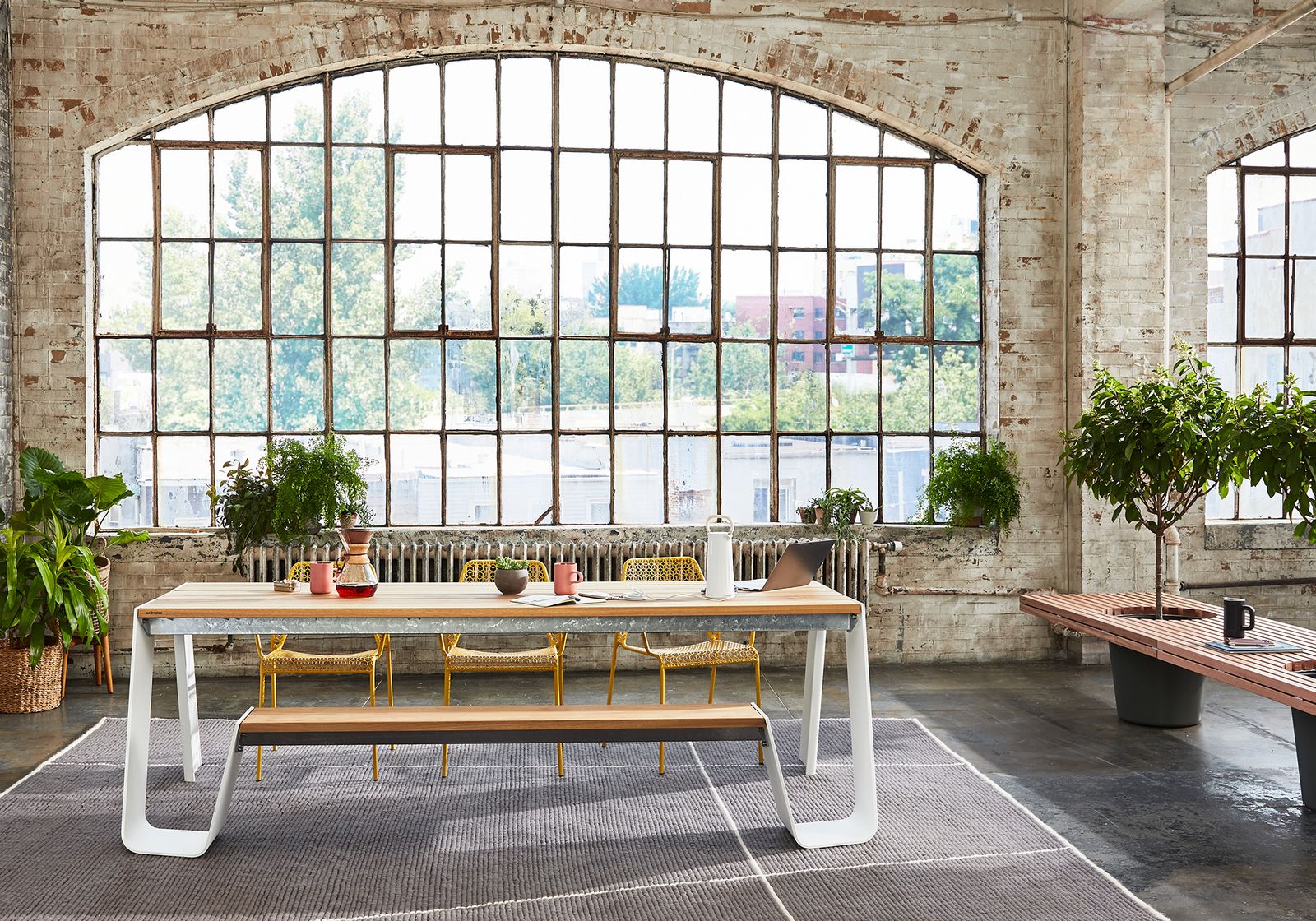 The Romeo & Juliet bench acts as a biophilic space divider that serves as both plant and bench. The wooden elements in the bench and the Hopper table create a sense of warmth, much needed in this large open space.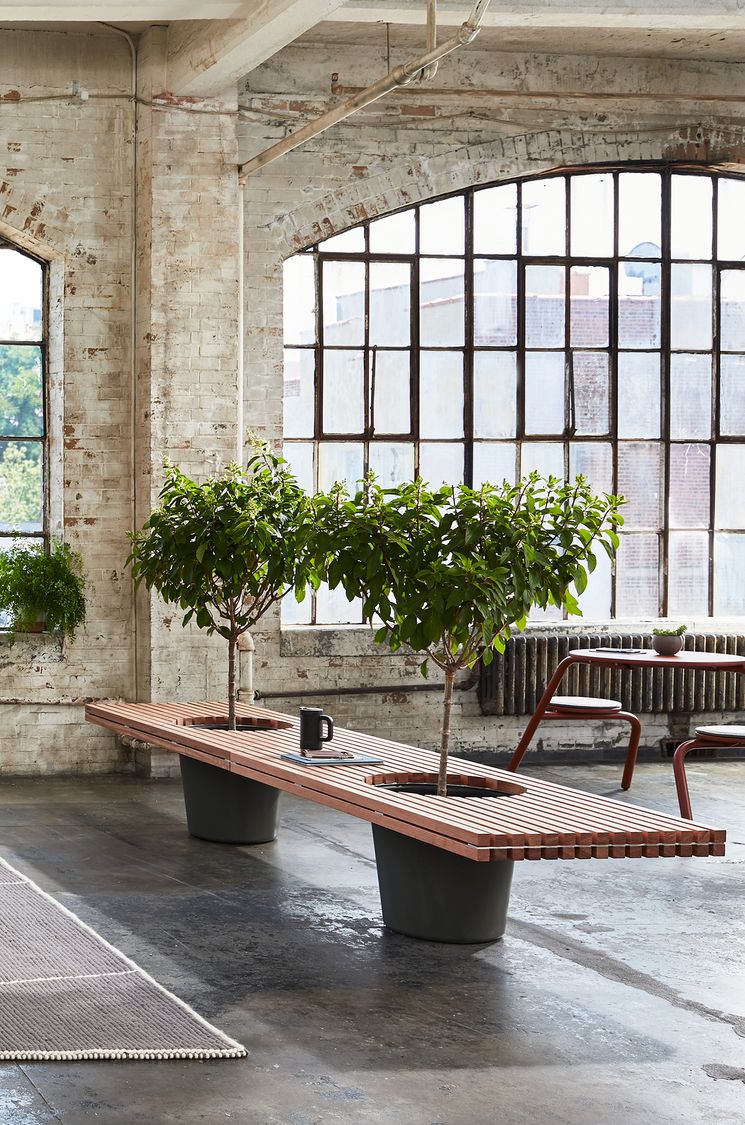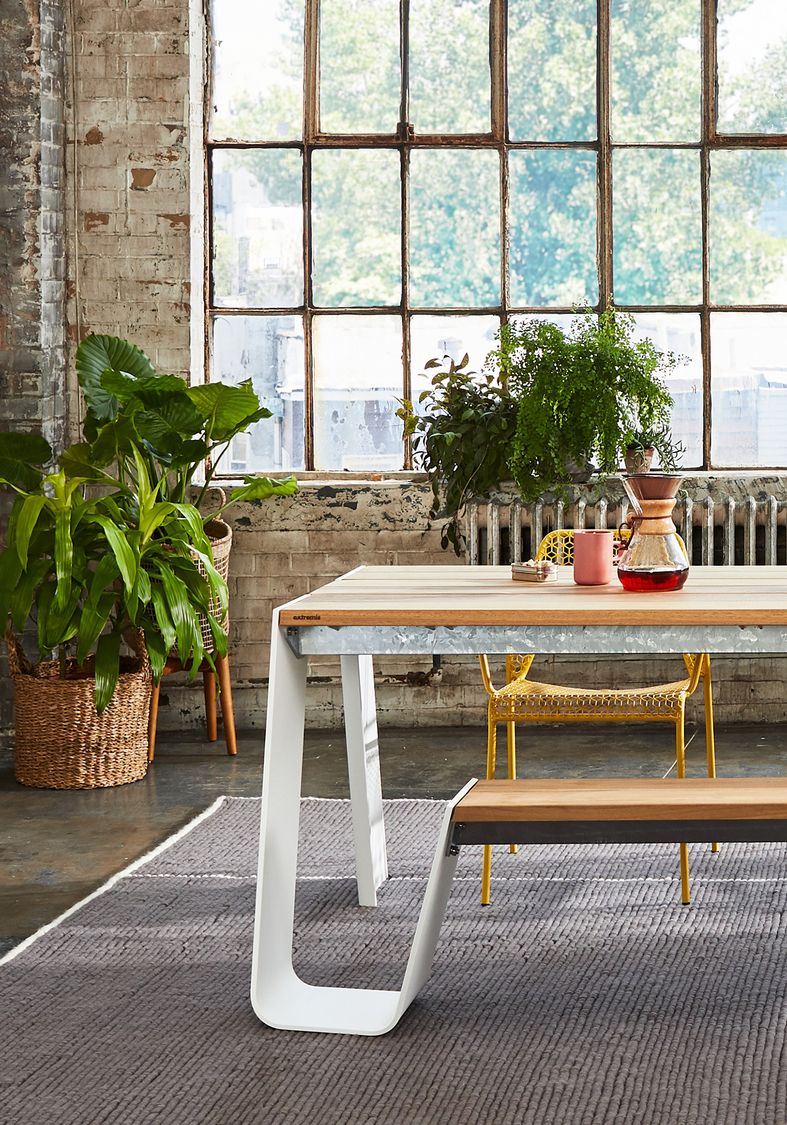 Pictures by John Smith
Image courtesy of Steelcase Inc.