Melexis' innovative workplace
Ypres, Belgium
In projects, Sticks
Melexis is a global supplier of microelectronic semiconductor solutions. We know, it sounds very complicated. Let's say they employ a lot of engineers to do some very complicated stuff. They have over 1,400 employees in 14 countries, and for their head office they created a workspace that supports the innovative mindset at Melexis. Companies like Google, Microsoft and Getronics provided the inspiration. The new interior is very open, which reflects the open and informal culture of the company. For instance, the CEO doesn't have a separate office, but uses the same workplaces as the other employees.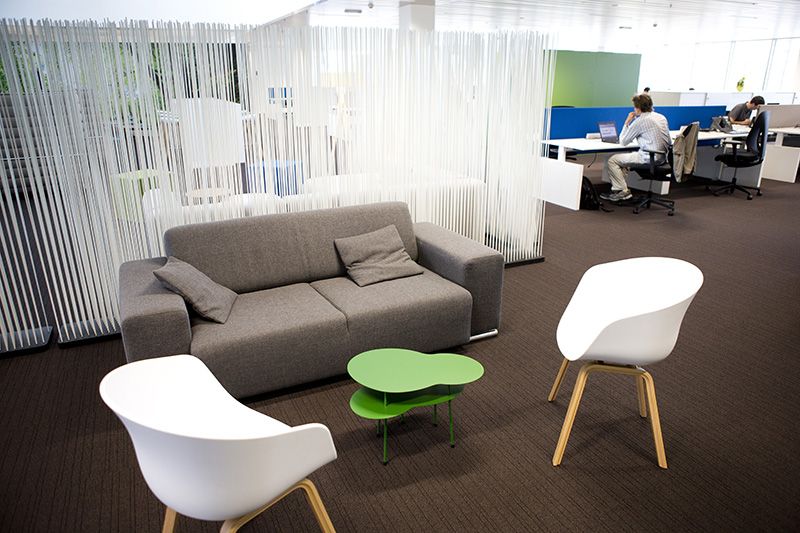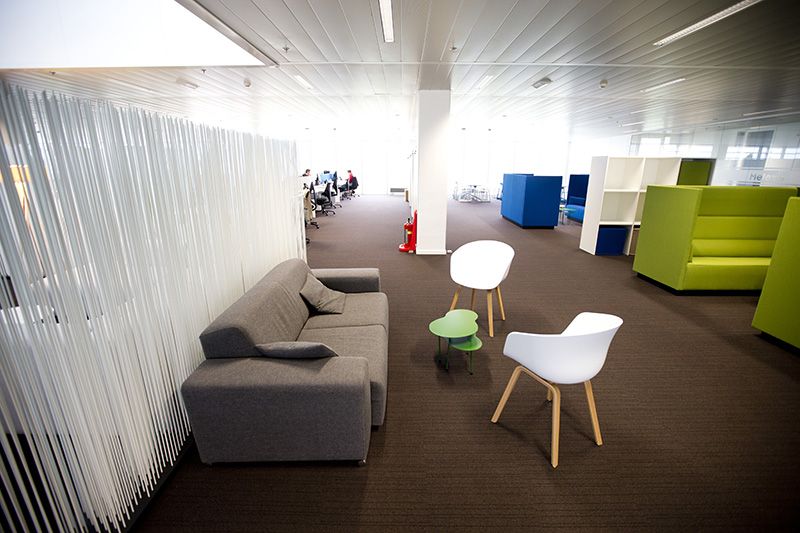 Melexis wants to make the working environment as pleasant as possible for its employees. That's why they opted for an interior that is geared to the new way of working, combined with coziness and a homely atmosphere. There are some meeting rooms, but they are reserved for larger meetings. Different corners ensure that people have a specific place for each task. For example, there are corners to follow a presentation from a distance, and spaces where people can find seclusion to really concentrate on their work. All corners are separated by white Sticks on a black base. They create just enough privacy without losing the sense of freedom.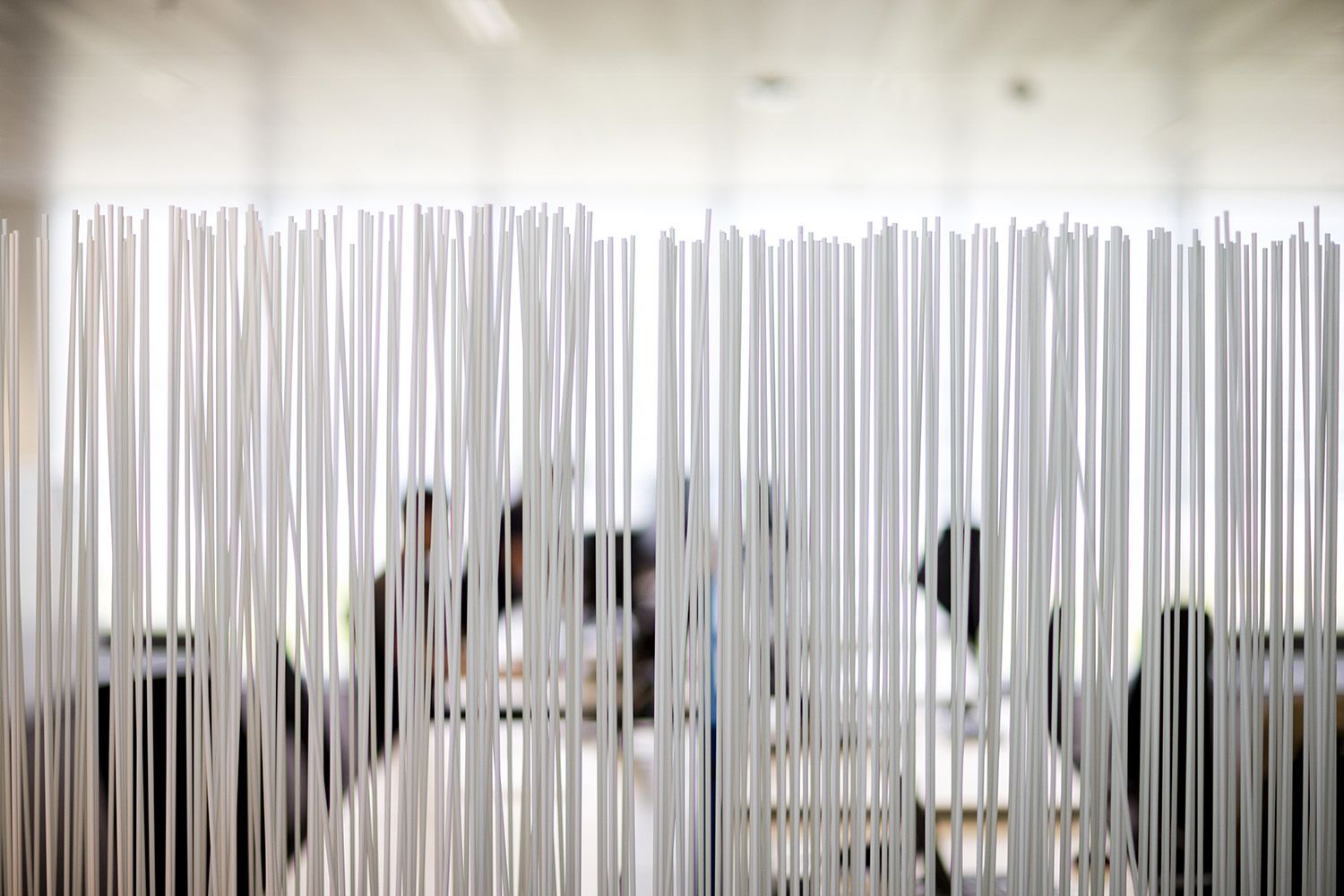 The interior is geared to the new way of working, combined with cosiness and a homely atmosphere.