Remodeled farm house
Lier, Belgium
At home, Pontsūn, Captain's Chair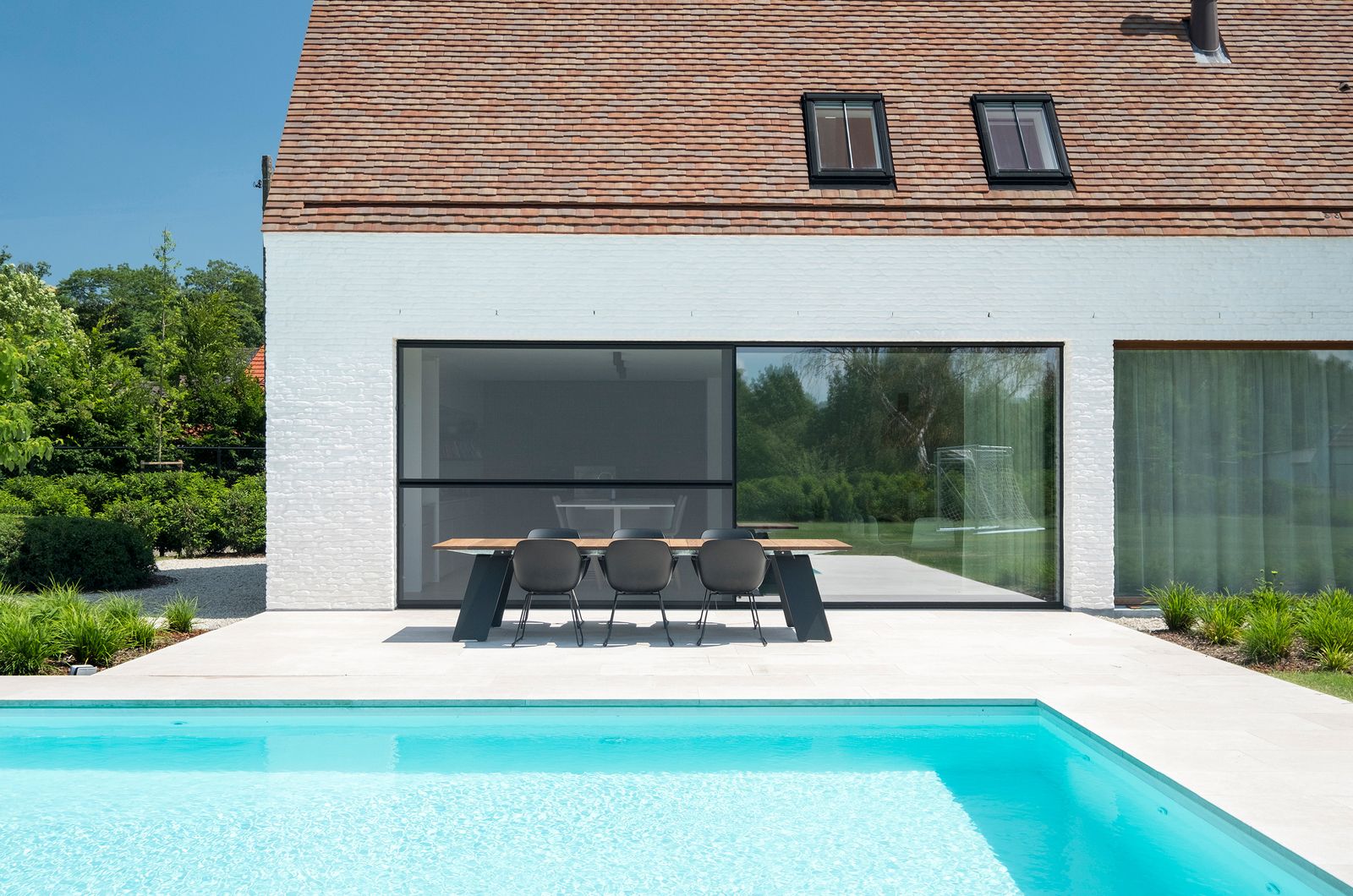 This long white home with its huge green lawn, swimming pool, and stunning pool house generates an instant holiday feeling! There's no doubt that the Pontsūn table and Captain's chairs are perfect for gathering friends for an outdoor dinner.
Contemporary colors
The rustic farmhouse was given a modern look with a white-clad façade, black window frames and wooden Afrormosia slats. The combination of natural wood and sleek aluminum gives it a very contemporary character. That color scheme is obviously matched to the outdoor furniture. The Hellwood Pontsūn tabletop and legs in black, powder-coated, structured steel echo that balance between modern and rural.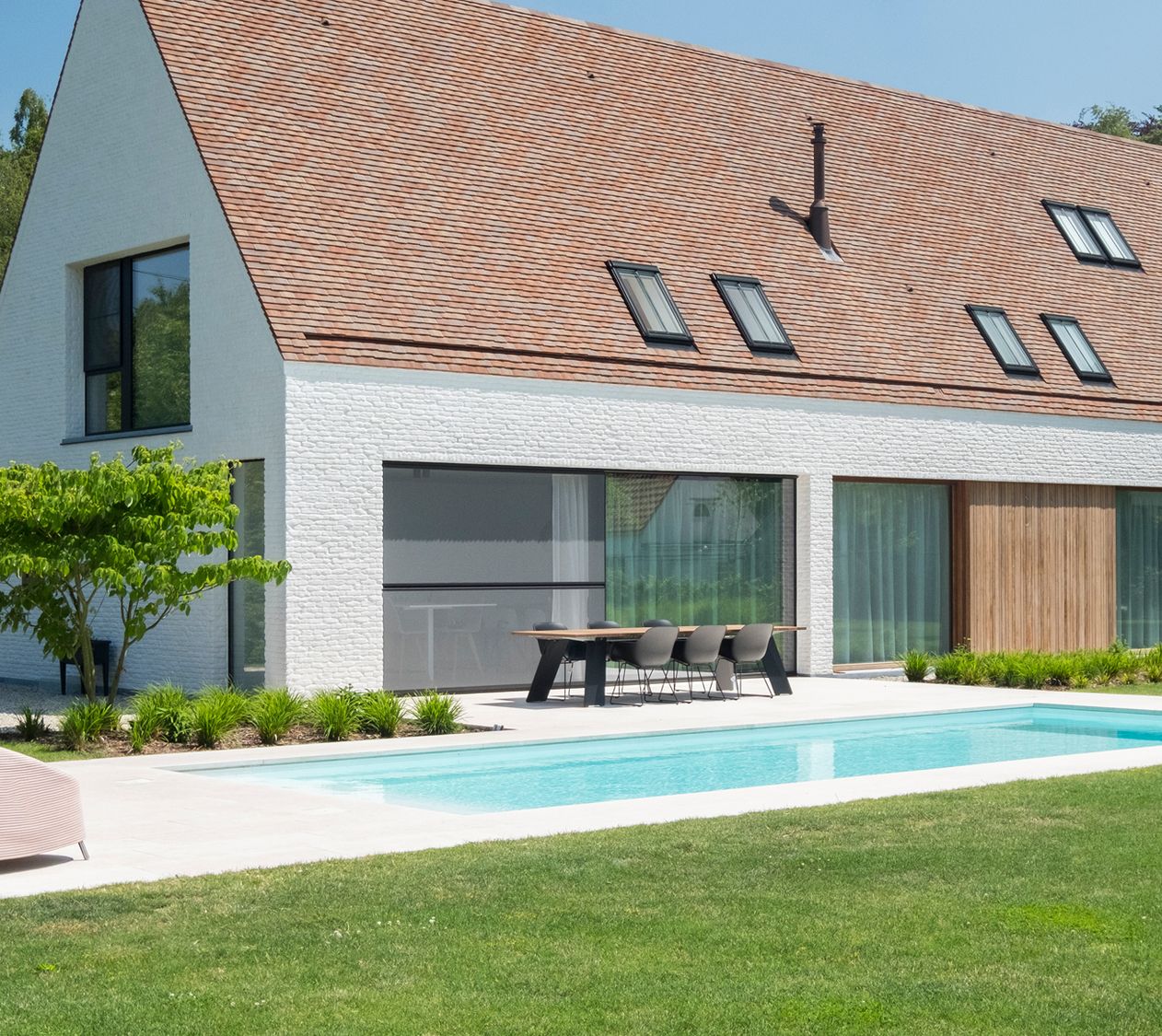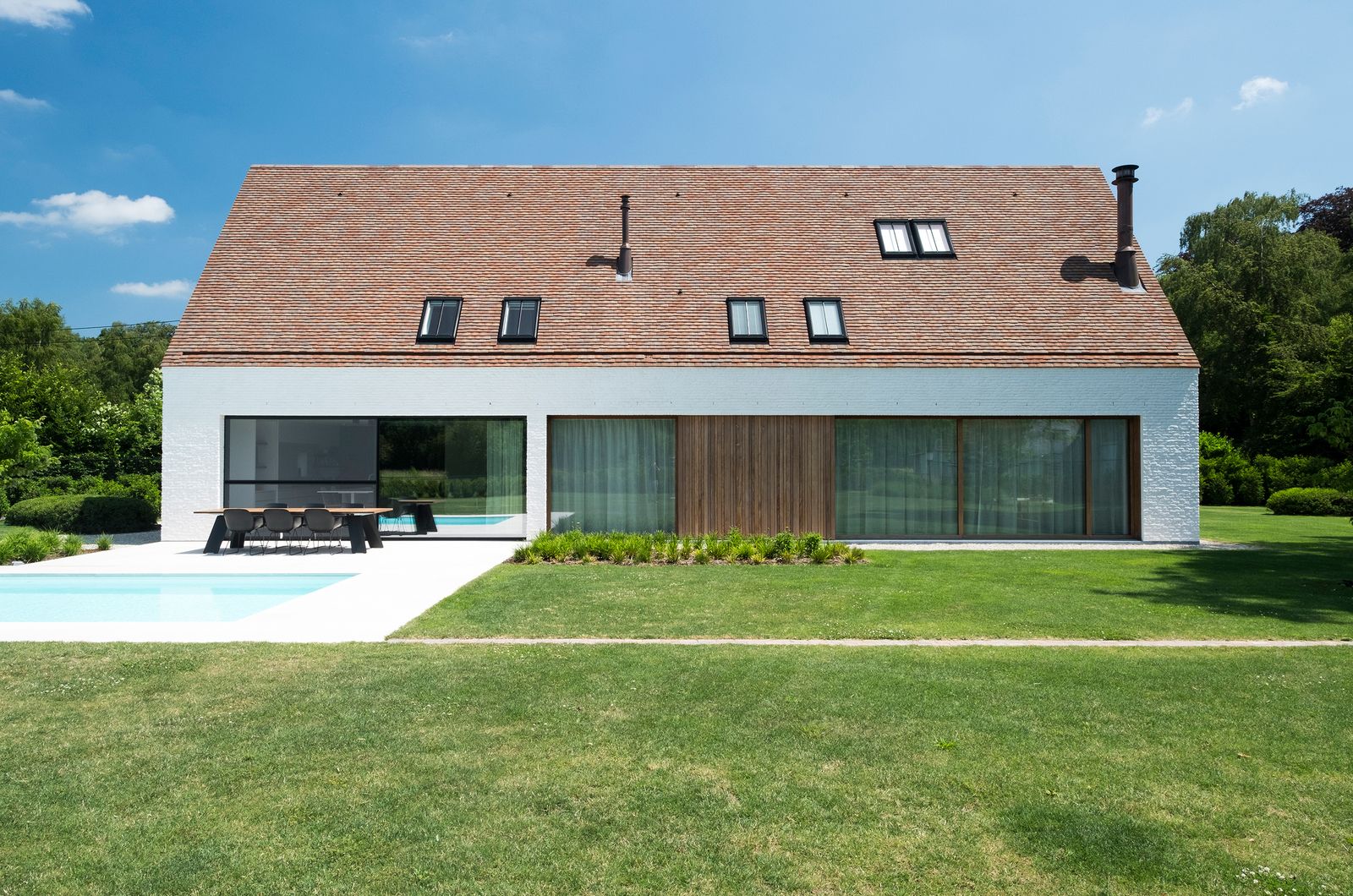 Pleasy place
This house is surrounded by greenery and has the perfect aspect - morning sun on the front façade and pleasant afternoon sun on the garden. In this green oasis you will find a large swimming pool and pool house with covered terrace. But out back, the real eye-catcher is the Pontsūn table and Captain's chairs. This family-sized wooden dining table seats six. The extra-wide tabletop allows two additional chairs to be placed at either end of the table. Making it the ideal place for a family gathering or an outdoor dinner party with friends.
The real eye-catcher out back is the Pontsun table and Captain's chairs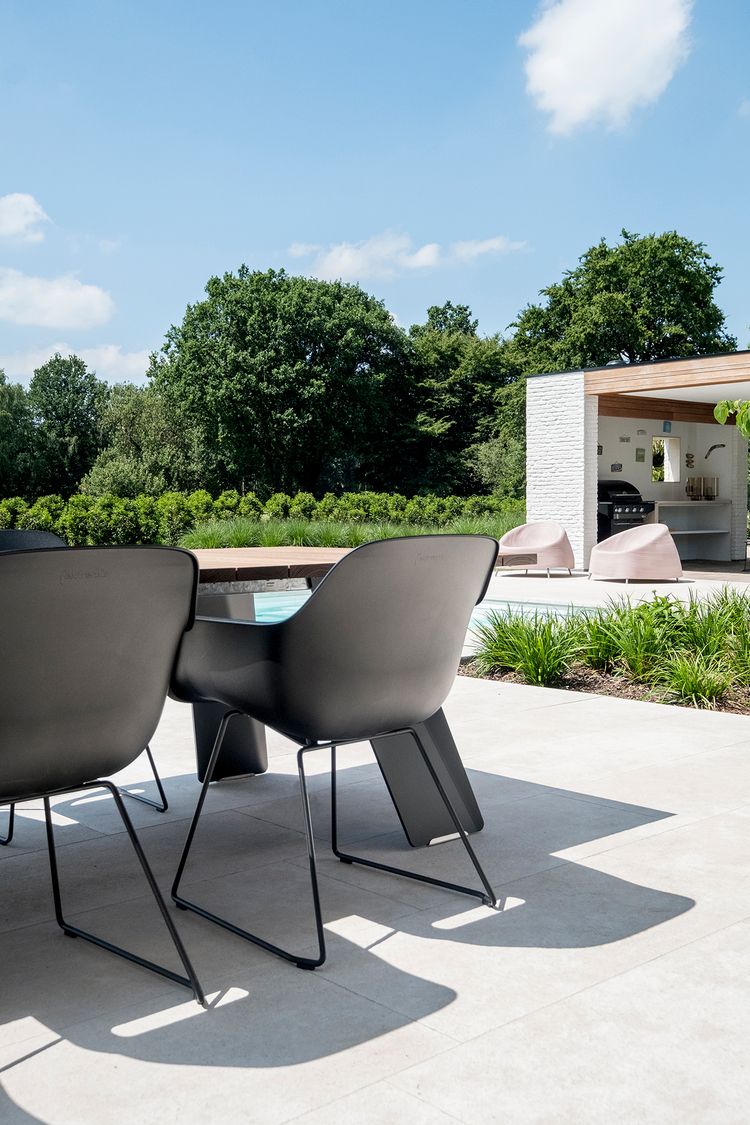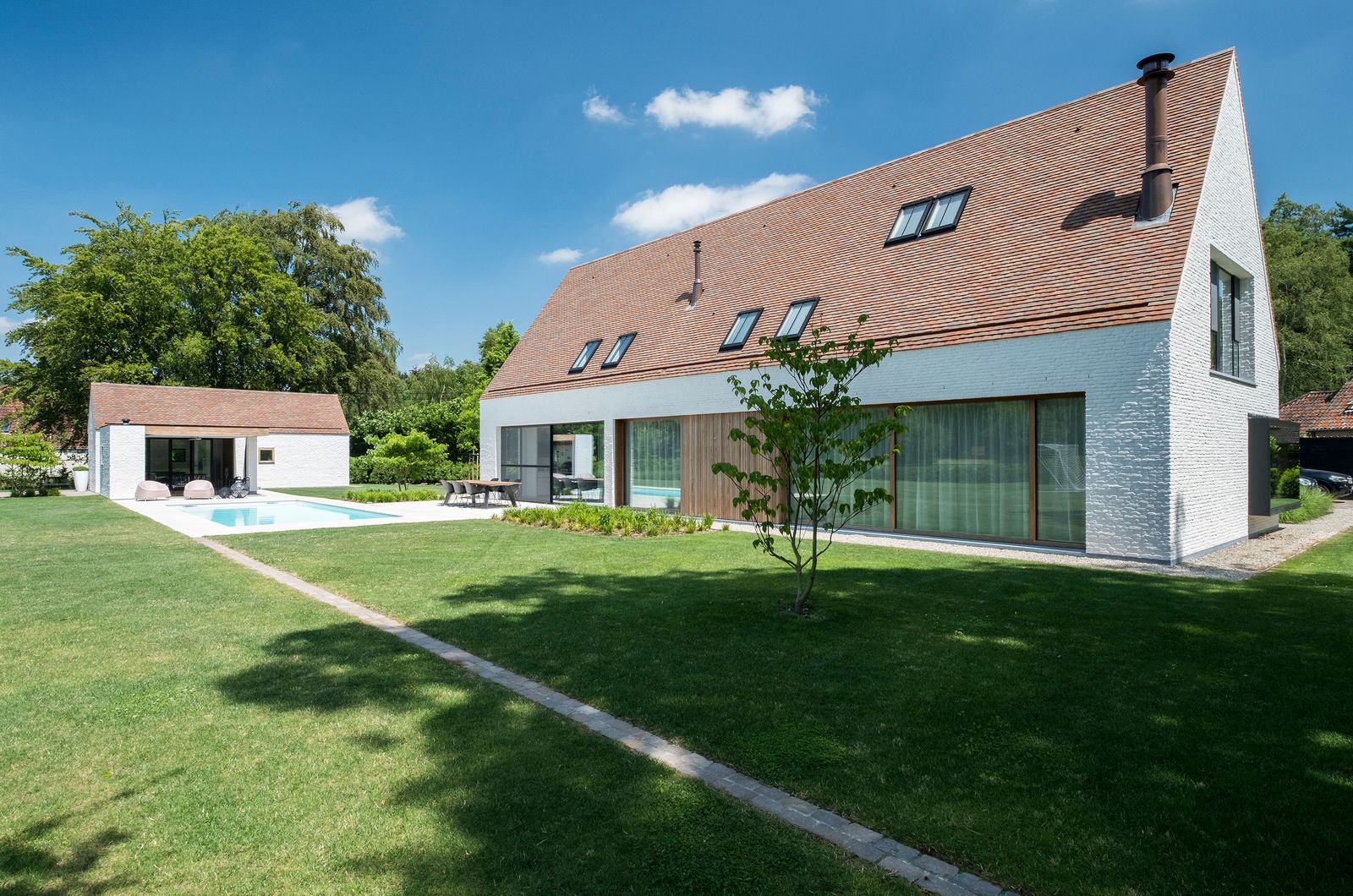 Pictures by Nick Cannaerts
Architect: SDN architecten
Landscape architect: Kevin Mampay