Walrus in its natural habitat
Kortrijk, Belgium
At home, Walrus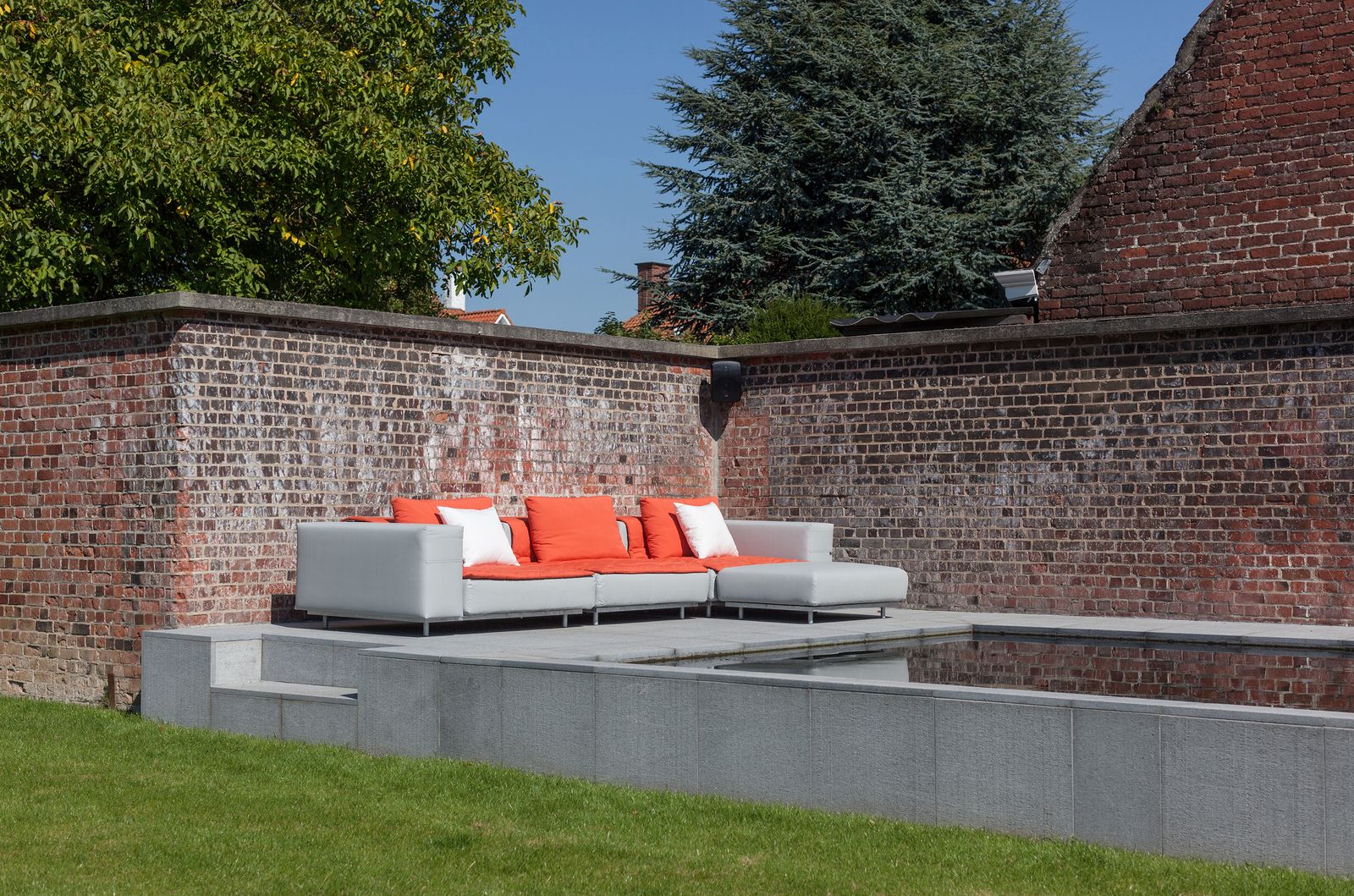 Wow! This Walrus sofa really feels at home sitting by the poolside in this lovely garden. The Paprika orange cushions and blankets reflect the terracotta brick wall and the Light grey sofa suits the concrete so well, it almost looks as if the pool was designed to match the sofa!
Who wouldn't want to spend a day in this gorgeous setting?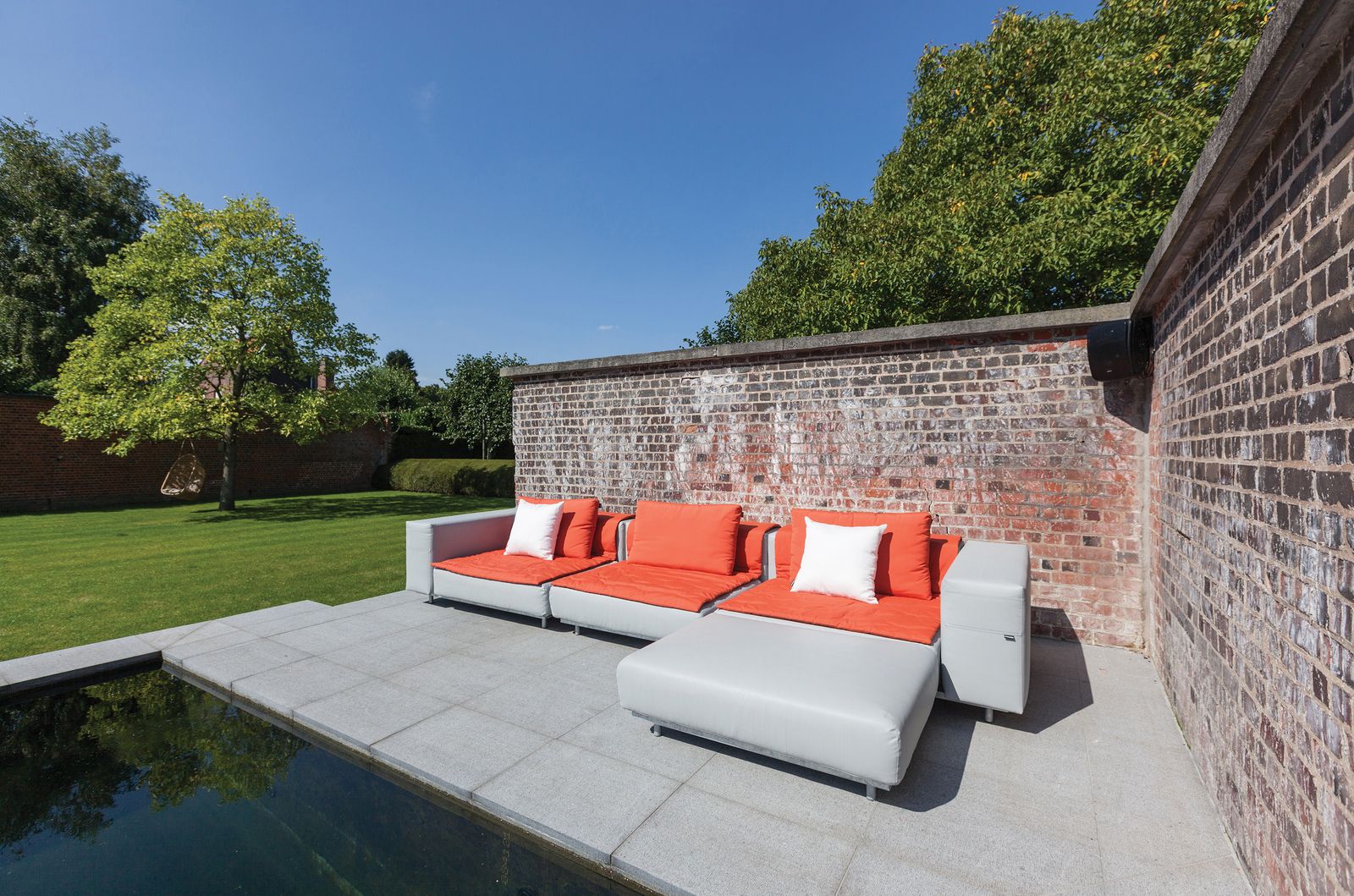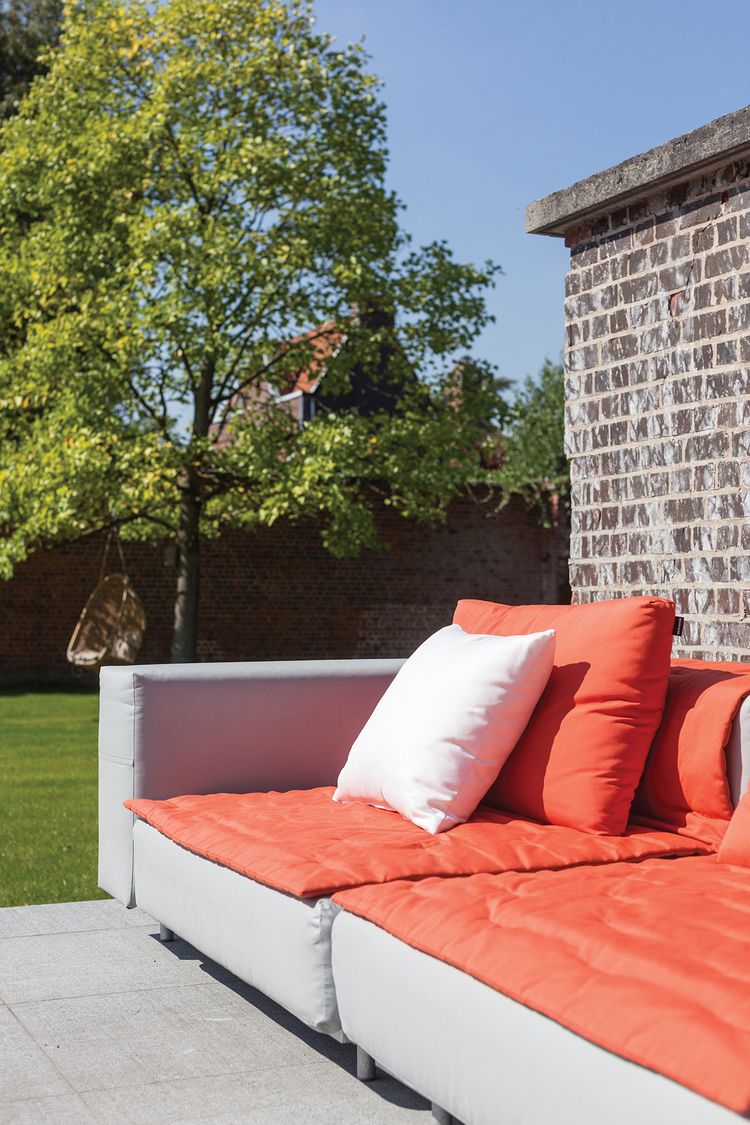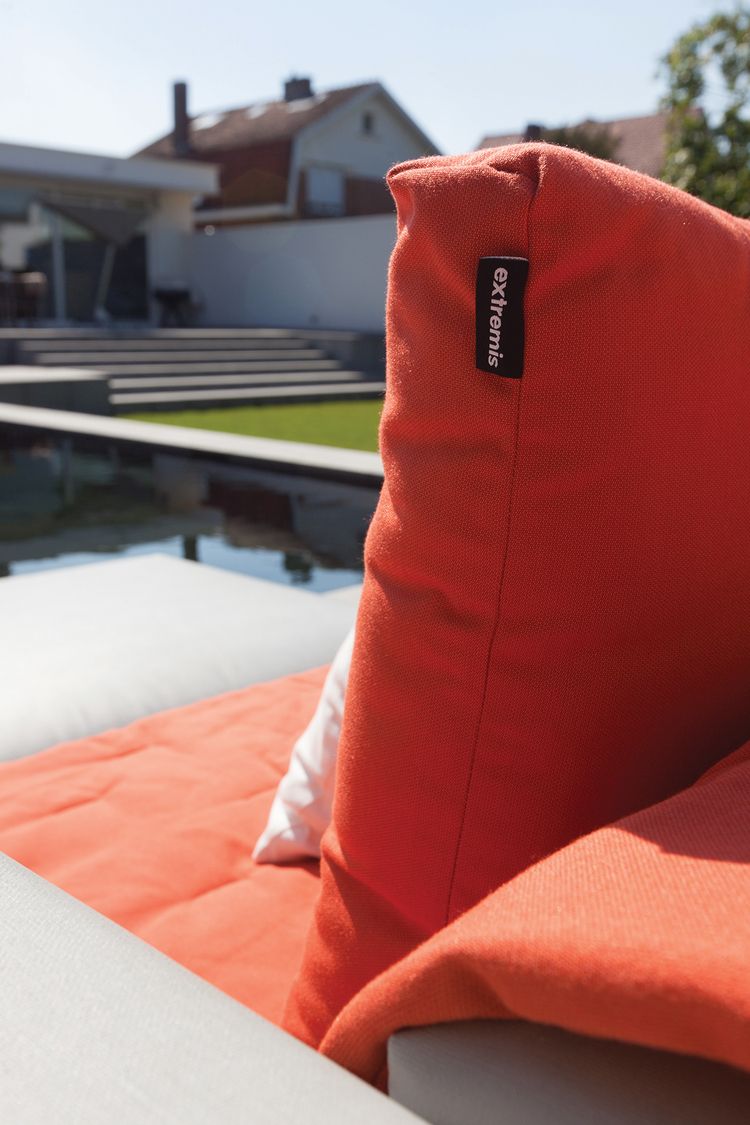 In just seconds your Walrus switches from a waterproof sofa to a soft, colorful whole, thanks to the cushions and blankets stored in the backside.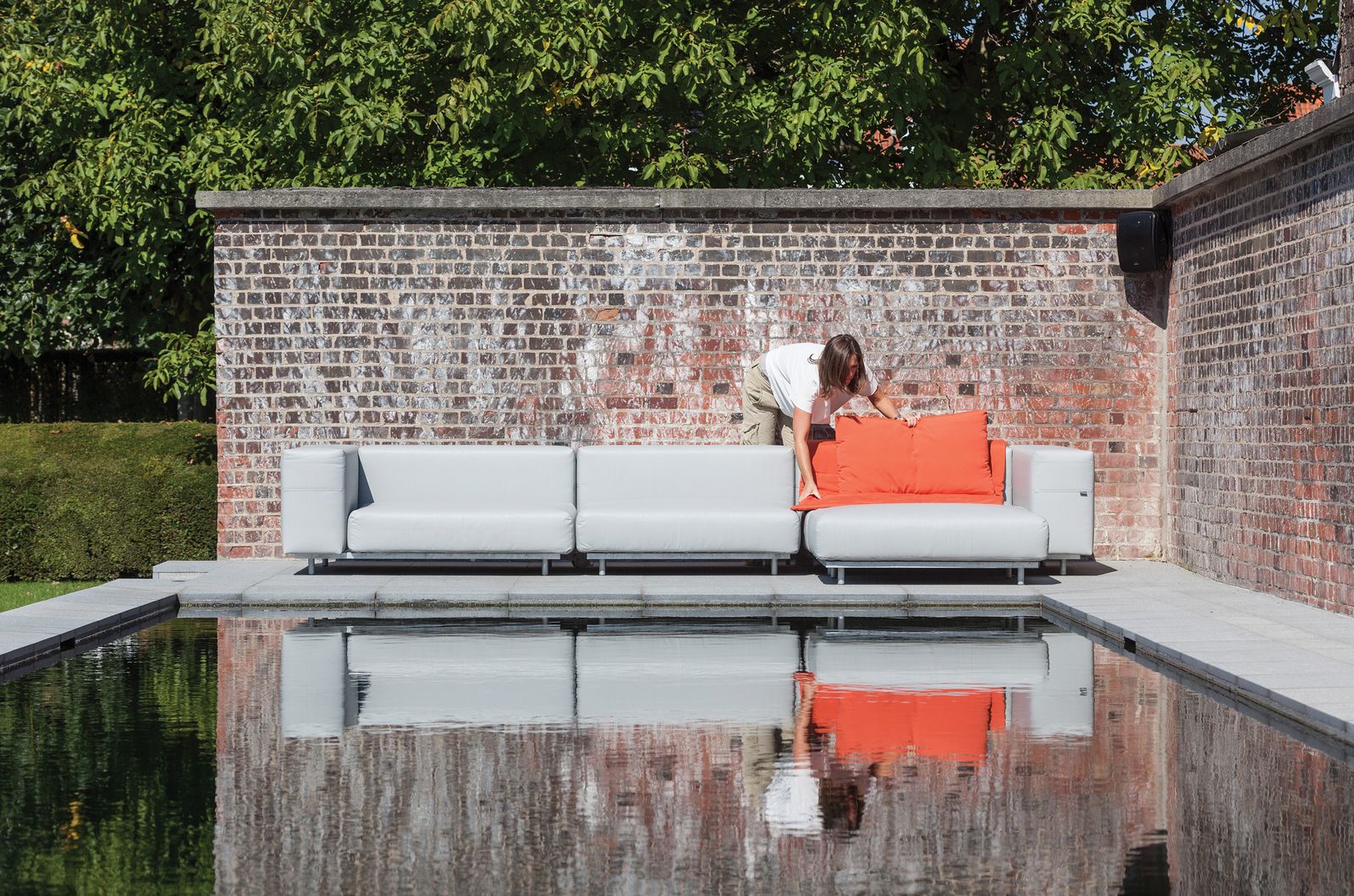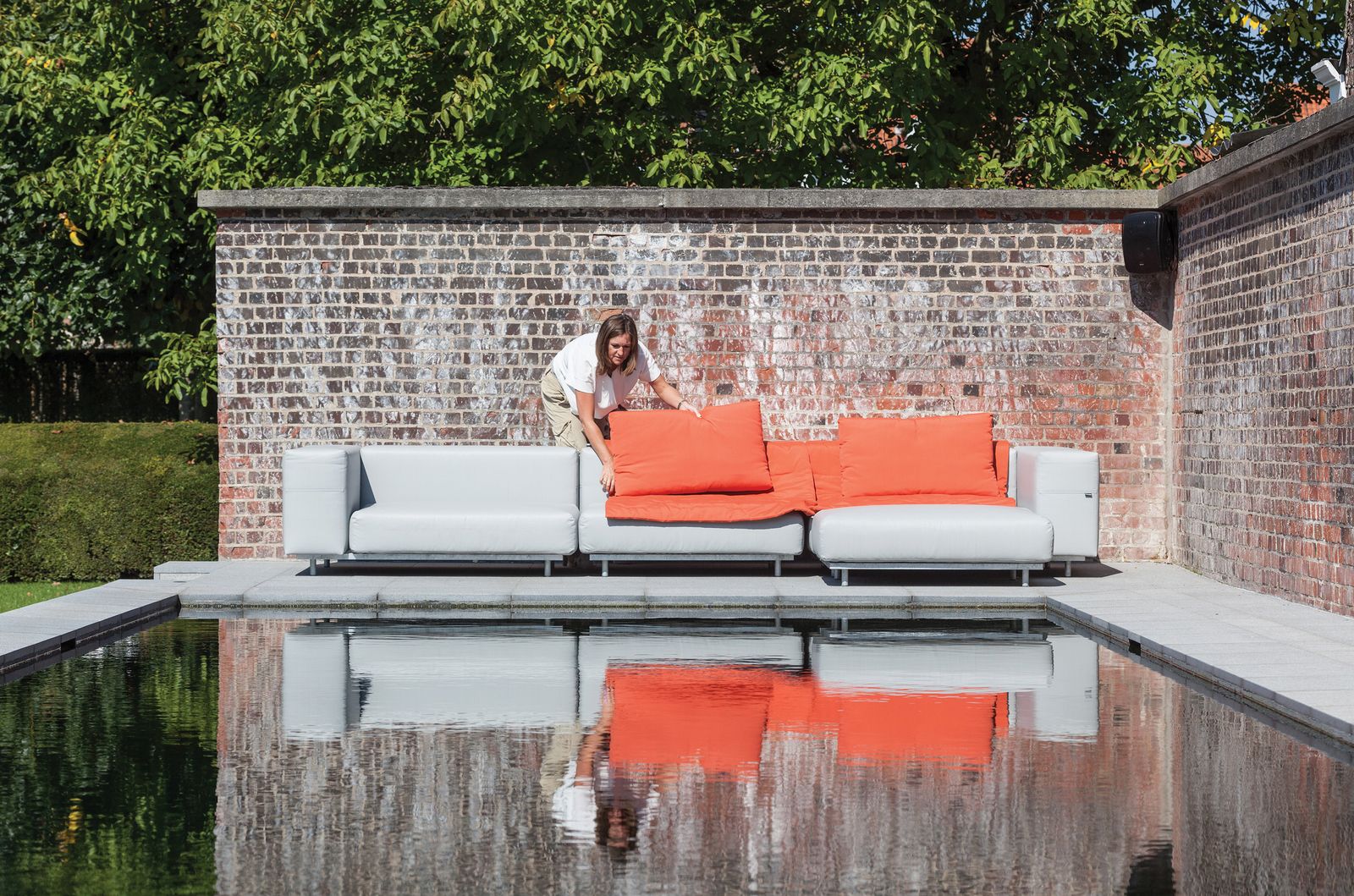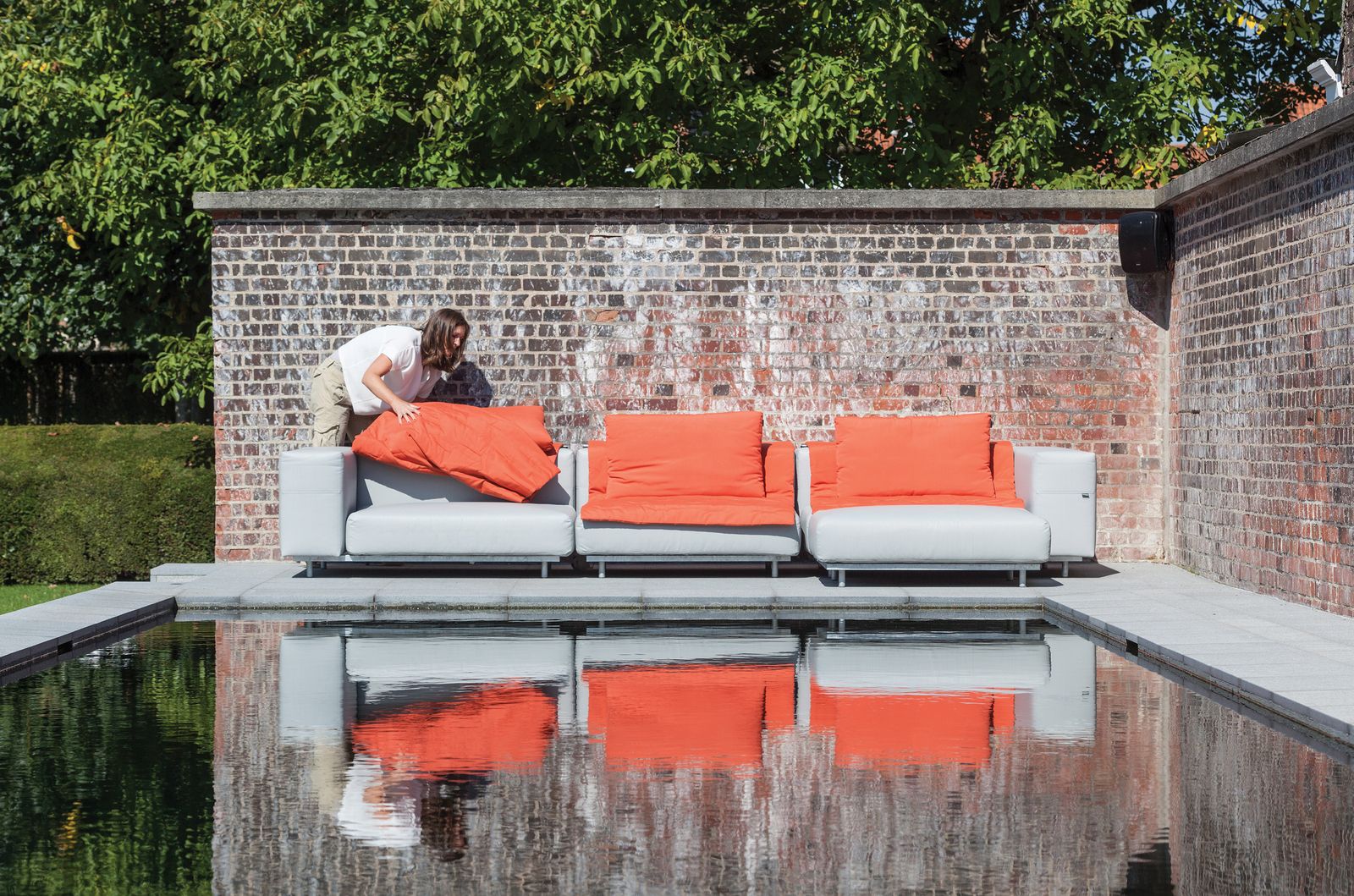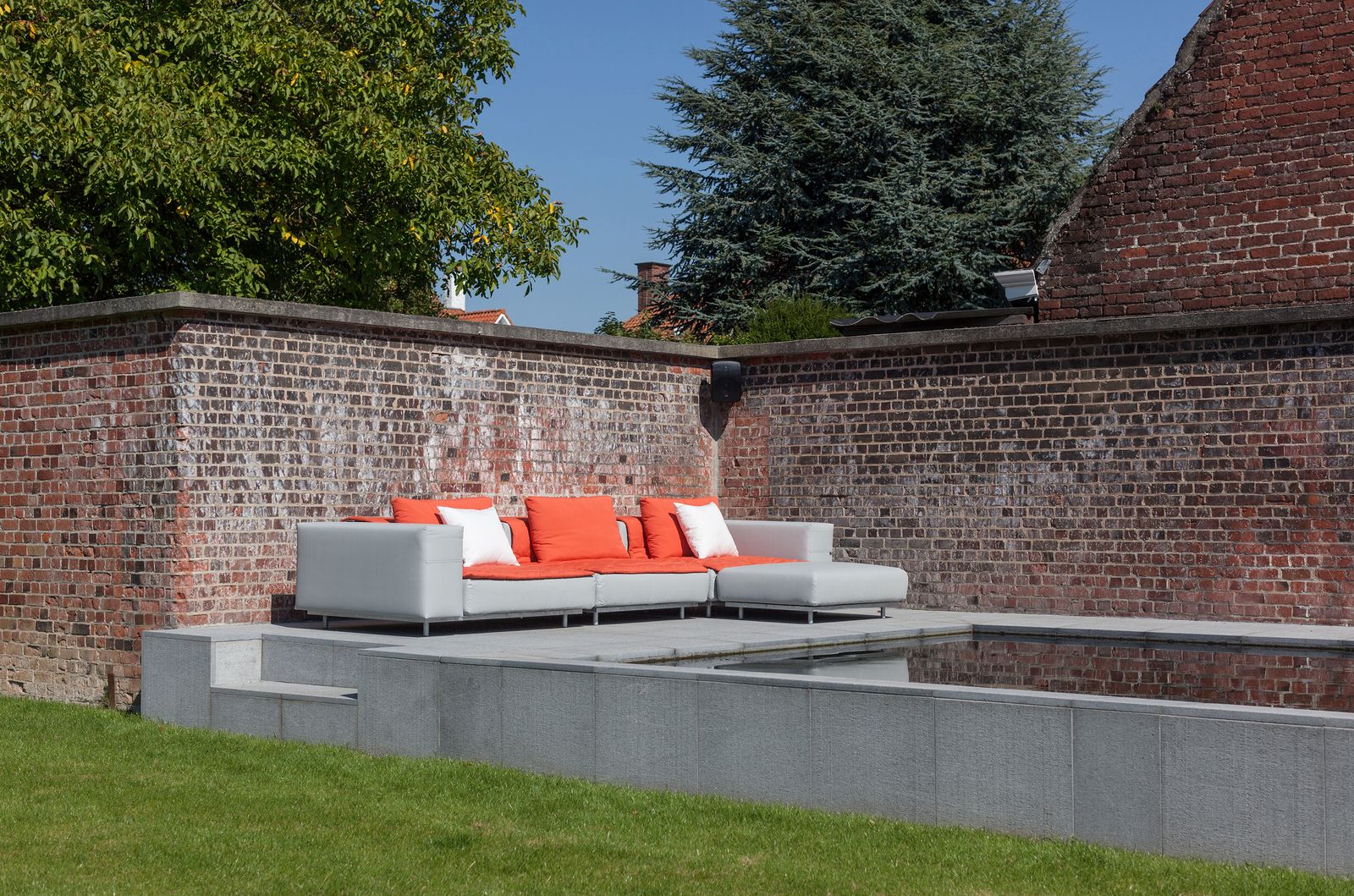 Pictures by Piet De Kersgieter