Refurbishing an Anker bench plank
Very rarely (+/- 20 min)
Make sure that the damage can't be repaired by simply sanding the wood. If that's not possible, follow the steps below to replace a bench plank at the Anker six-seater picnic table.
Instructions
Follow the instructions below or in the video above
Take out the damaged slat
Place the new slat
Place two hex keys between the two slats & press the new slat against them
Fix the slat with two clamps.
Caution! Add a piece of cardboard to prevent scratching
Put a piece of tape on the drill at 15 mm from the tip. This will indicate how deep you can drill
Drill the holes 15 mm deep
Screw in the new screws
Caution! Don't tighten it too much, the screw should hug the frame softly
You are ready to admire your work! There may be a color difference with other planks, but this will fade over time when the furniture is outdoors.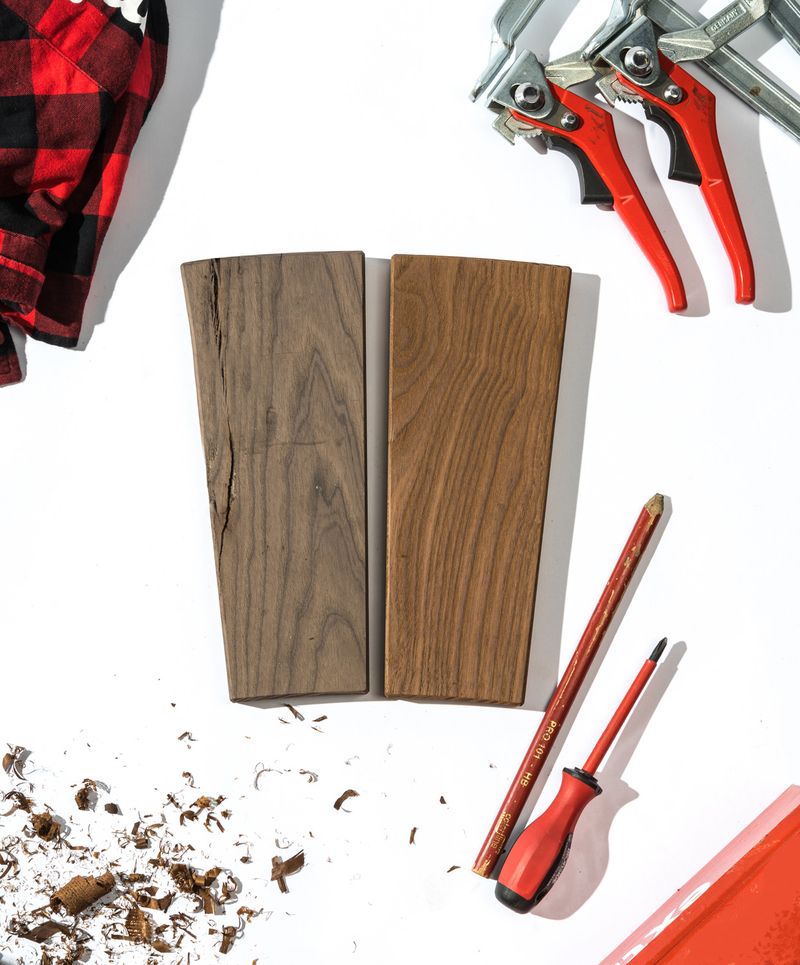 Tools
These are the tools you need
New bench slat
Electric screwdriver
Drill with diameter 3 mm
Screws
Tape
Pencil
Two hex keys with a diameter of 3 mm
Two clamps
Two pieces of cardboard
Ruler
Find spare parts
In the refurbishment guide
From touching up an ugly scratch, to replacing a broken wood slat, or simply changing a foot cap, this guide will assist you in ordering the right spare part.
This list contains the most requested replacement parts, if you need other refurbishment tools to restore your beloved Tool for togetherness, let us know!