Refurbishing an Extempore table slat
Very rarely (+/- 25 min)
Make sure that the damage can't be repaired by simply sanding the wood. If that's not possible, follow the steps below to replace a table slat of the Extempore table.
Instructions for Extempore table slat
Follow the instructions below or in the video above
Put clamps on the two following slats
Loosen the bolts
Keep the opposing bolts in place (with your friend)
Remove the damaged slat
Replace the new slat where the old one was
Tighten the bolts
And keep the opposing bolts in place
Loosen the clamps
You're all done, you deserve a drink! There may be a color difference with other planks, but this will fade over time when the furniture is outdoors.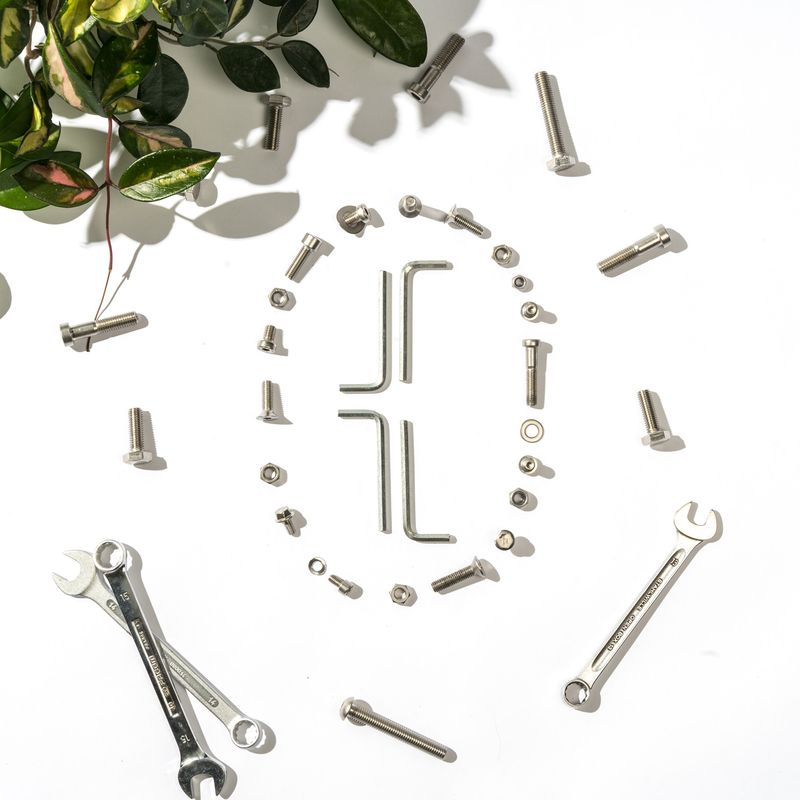 Tools
These are the tools you need
New table slat
Hex key #4 & #5
4 clamps
4 pieces of cardboard
Ratchet wrench
A friend