With Sensu duo square
With Sensu duo diamond
With Sensu quattro diamond
This powder coated aluminum base keeps your Sensu duo or quattro shade steady on the ground. The foot consists of a base with various concrete tiles. A unique system ensures stability for your shade in the base while four extra feet on the base keep your shades safe and secure. 
Materials
Structured powder coated aluminium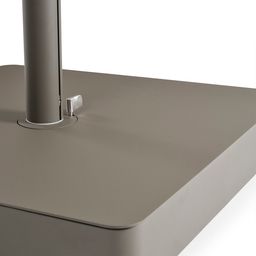 Powder-coating is a technique of applying dry paint to a part. The powdered paint is electrostatically charged and sprayed onto the object. The object is then placed in an oven and the powder particles melt and coalesce to form a continuous film.

Choose wisely
'Choose white powder-coating, only when you are willing to clean the surface regularly. There is nothing uglier than a dirty piece of design furniture, right? Our glossy powder-coating is very maintenance-friendly, however.
Colors Papyrus white (RAL9018)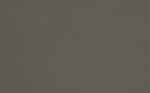 Earth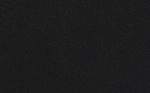 Black (RAL9005)
Dimensions
The Base is available in one dimension.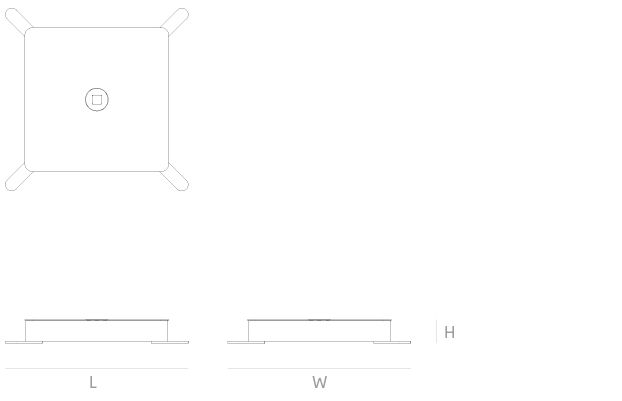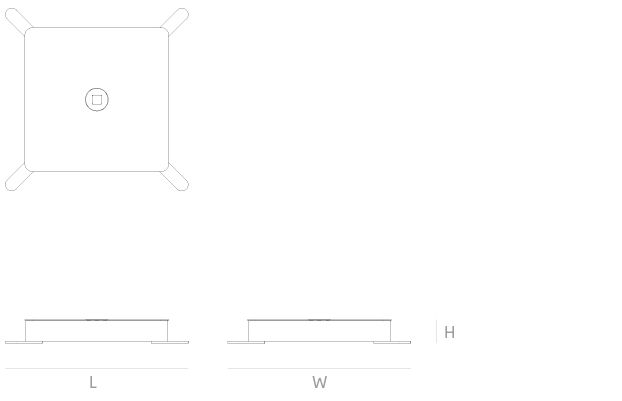 Accessory for these products