A divine classroom
Kortrijk, Belgium
In projects, Virus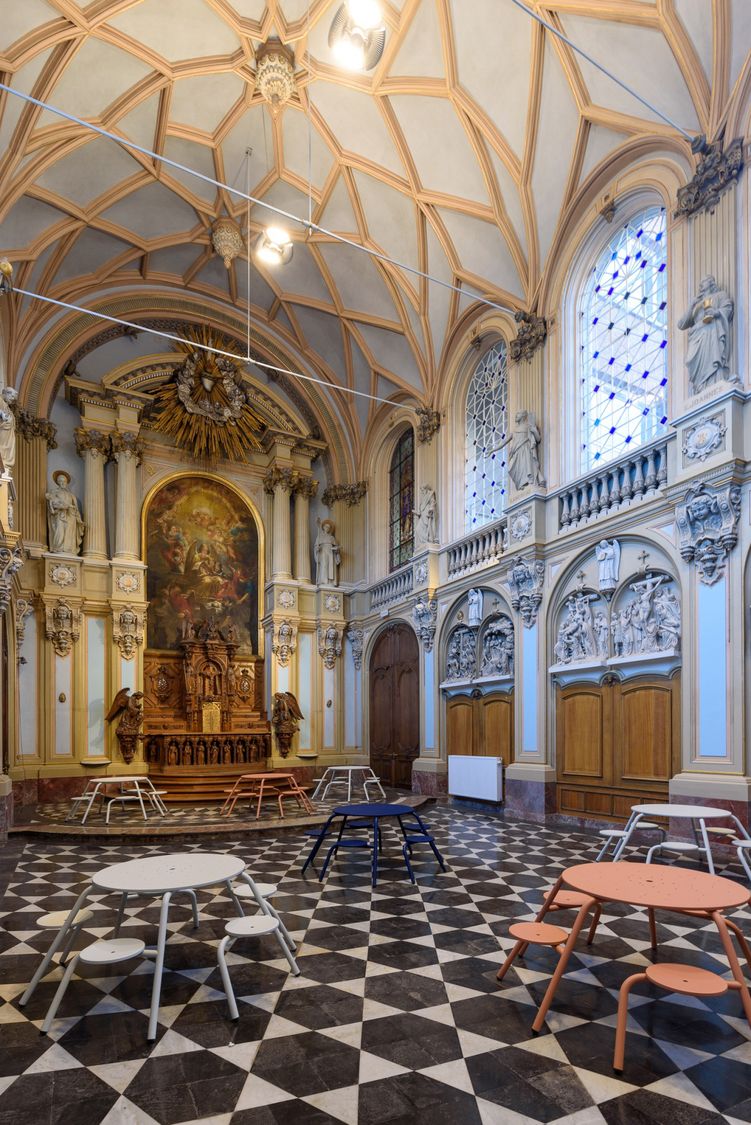 How do you merge modern education and historical decor? This school in Kortrijk, Belgium, shows that it's possible to bring old and new together in an inspiring setting. A former monastery dating back to the year 1843, known as 'The Fort' was restored to its old glory and given a new purpose as a high school. 
Chapel and classroom
A holy combination
The heavily decorated chapel is the showpiece of the school with its stained-glass windows, original tiled floors and religious ornaments. The interior of the chapel remained quite intact but needed some contemporary elements to meet the demands of present-day education.
By opting for Extremis Virus tables, the architects instantly added a funky element to the historic atmosphere. The warm colors perfectly combine with the old materials, preserving the original character of the chapel but offering new, unique chances for learning.
A divine classroom merging future with history.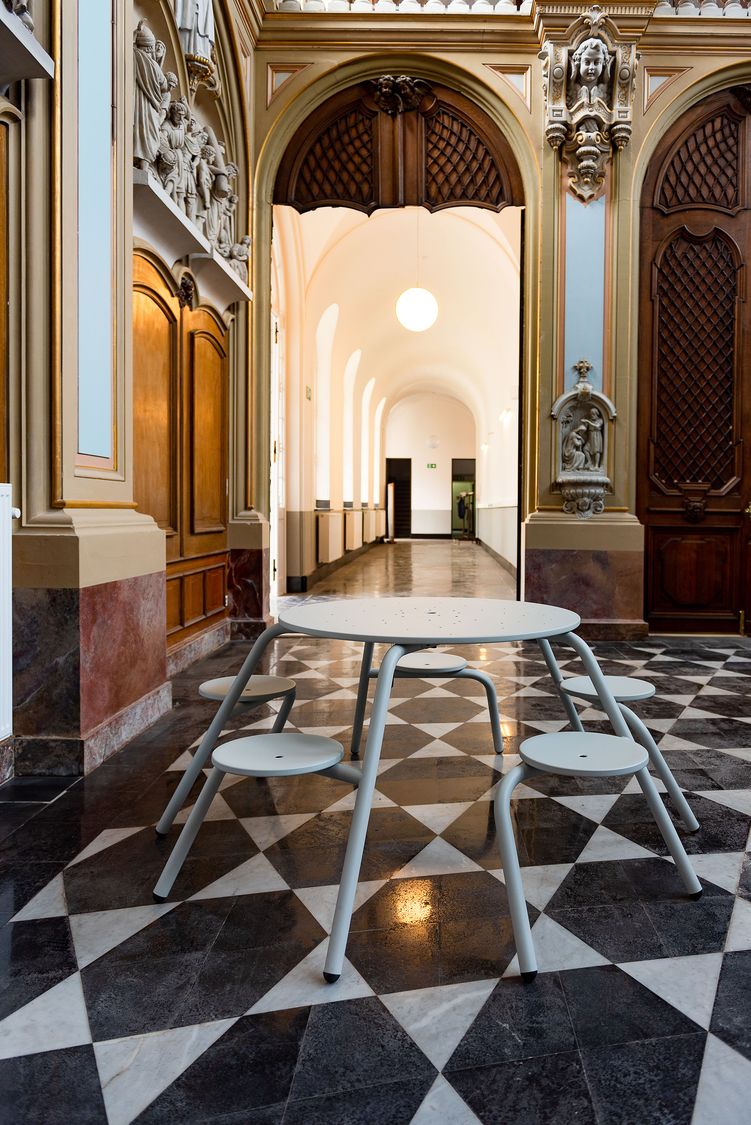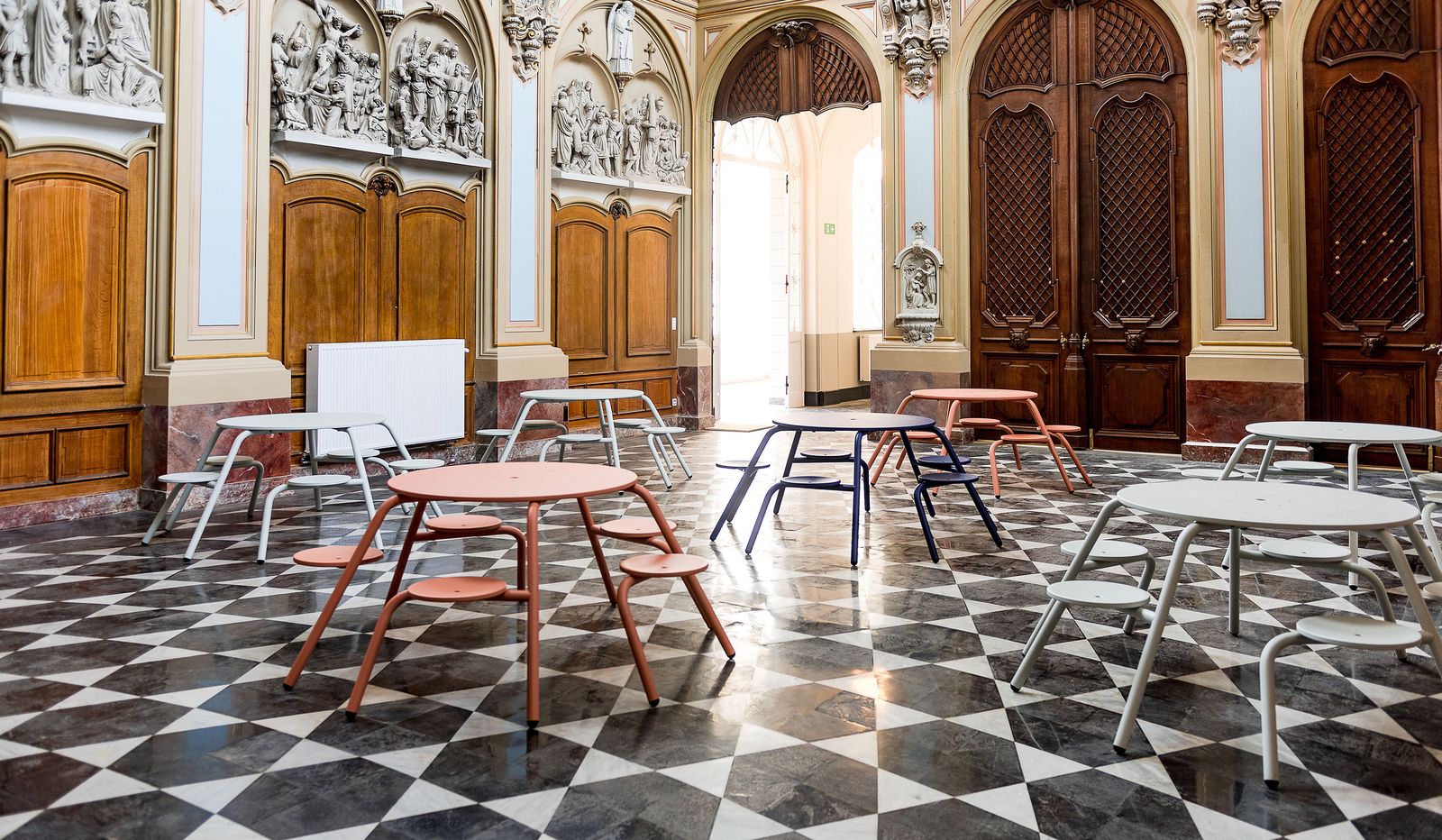 Architects: avdk architecten