Virus
collections
Contagiously playful
Yes, living closely together in this urban life can be quite the experiment. Our Virus collection adds fun to the occasion: mix and match in colours and sizes and just enjoy the company!
Virus brings life to even the most sterile places. When you look at it from above, you can see its round shape with variously shaped arms. The compact design is an answer to smaller living spaces and makes it perfect to use on balconies, in urban gardens or in breakout spaces in offices or schools. There is a Virus picnic table fit for any need. Our aim? Togetherness, anywhere.
The playful character of the Virus collection really comes to life when you combine different sizes and colors: a colorful, playful composition that fits any setting. What about shade too? Add the Acacia parasol for a perfect combination.
Virus is the perfect picnic table for an in-depth brainstorm session with your team, the most creative ideas have been generated at this table.
Double date? Gather your company around Virus' compact tabletop to have a cozy chat.
No more fifth wheeling. We don't always gather in even numbers, so that extra friend is more than welcome.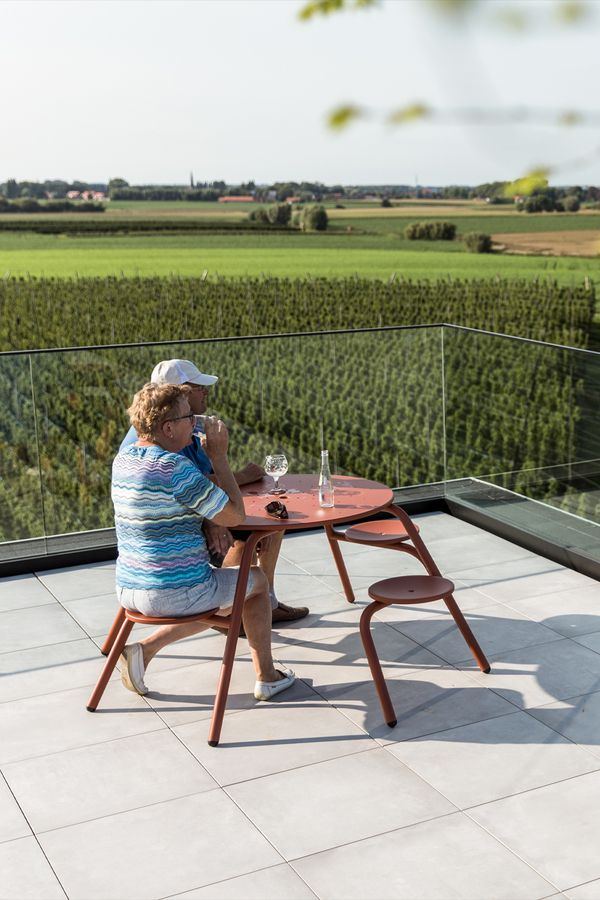 A playful picnic table for 3 / 4 / 5 people.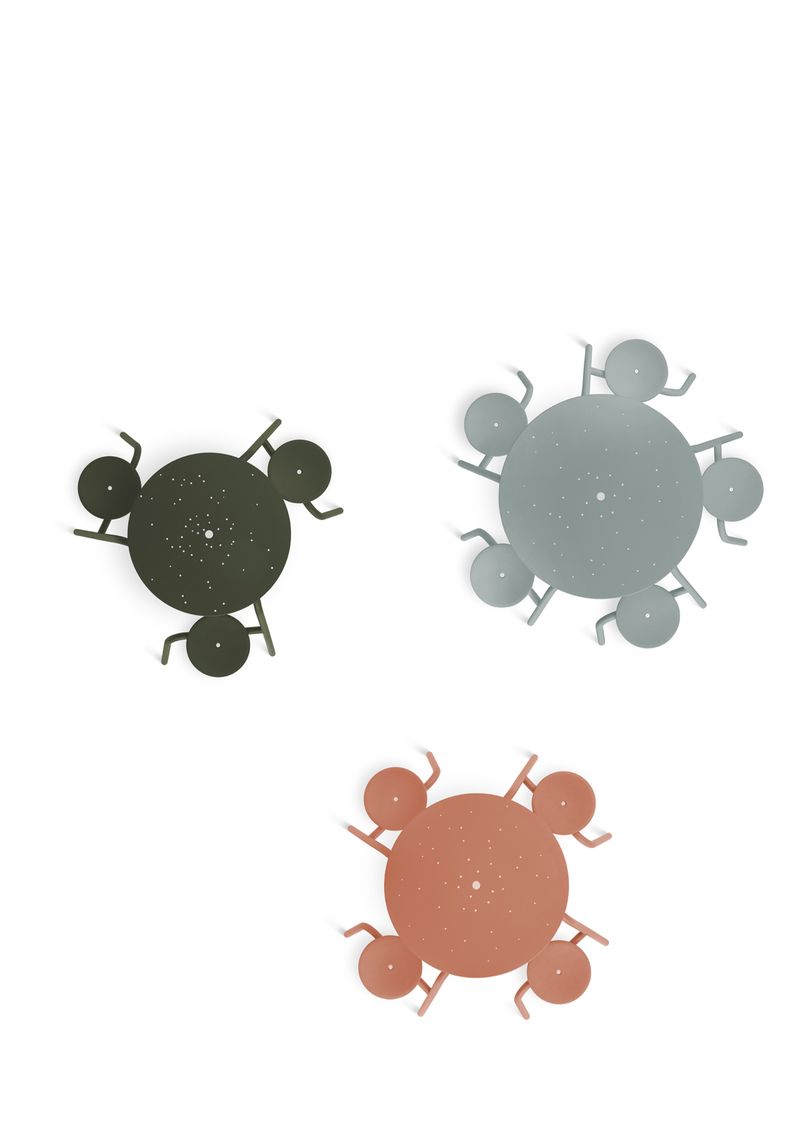 Combining different sizes and colors creates a playful atmosphere: Virus brings life to even the most sterile places.
Award winning product