A geometric journey
Brighton, Australia
At home, Hopper
Offering volume in scale and volume in weight, this concrete villa takes you on a geometric journey through a linear narrative switched up with a recurring round theme in curves, arches, and skylights.
A journey through the home is a sensory experience. You see and feel the size, the warmth of materials, a palette of tactile and timeless materials, steel contrasts against concrete, green grass against blue water, and finishes working together to create a visual feast at every turn.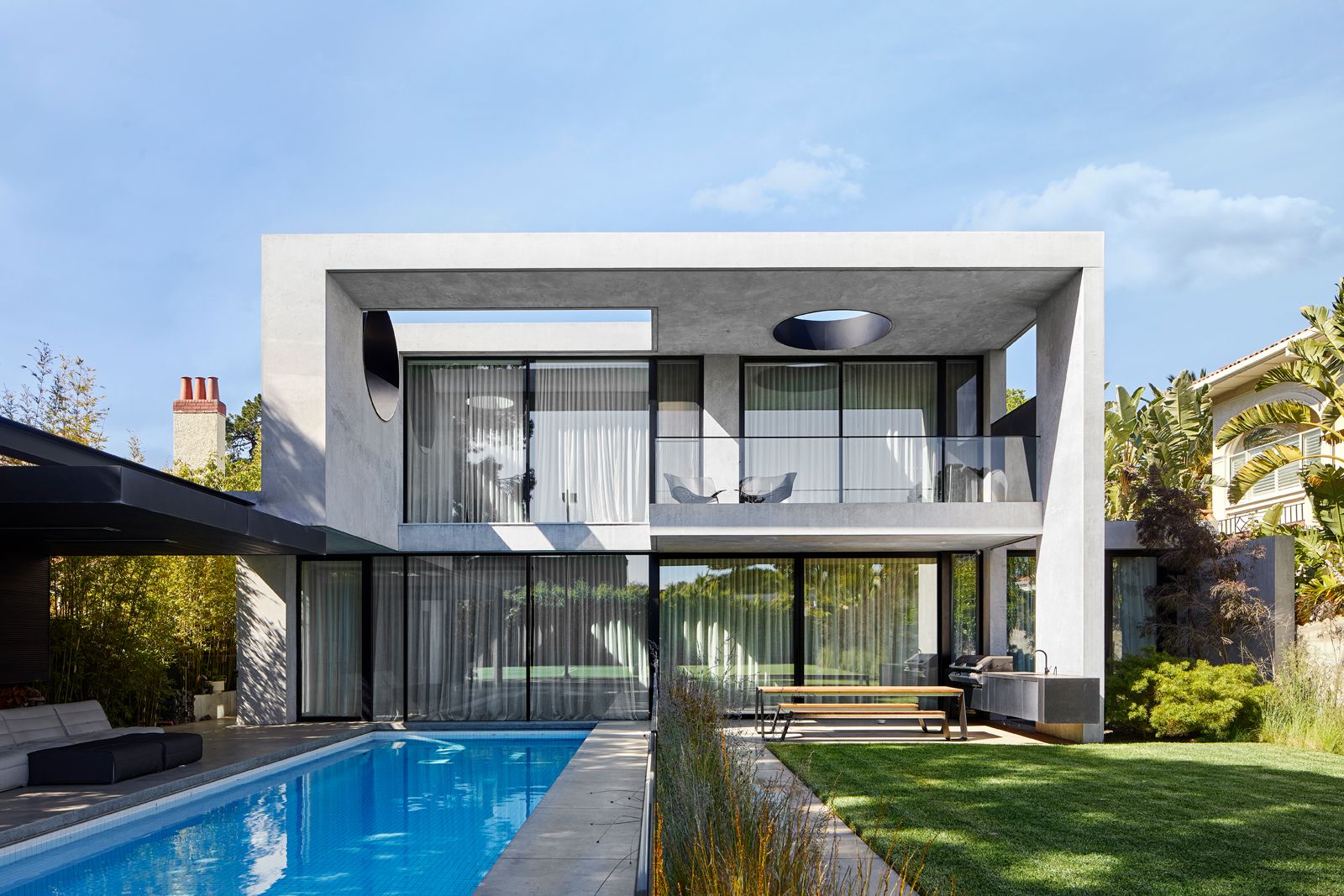 Curved legs
In line with the visual character
For the owners of the house, arches and curved forms were of particular interest and played a significant role in the design of the home. Arched metal window shrouds offer a unique visual identity, and exposed concrete acts as a complimenting exterior focus. The unrefined nature of the concrete creates a feeling of strength and solidity.
The Hopper picnic beautifully matches this architectural villa. Its bent bench legs are in line with the linear narrative of the estate, while the sublime design doesn't take away the attention from the bigger picture.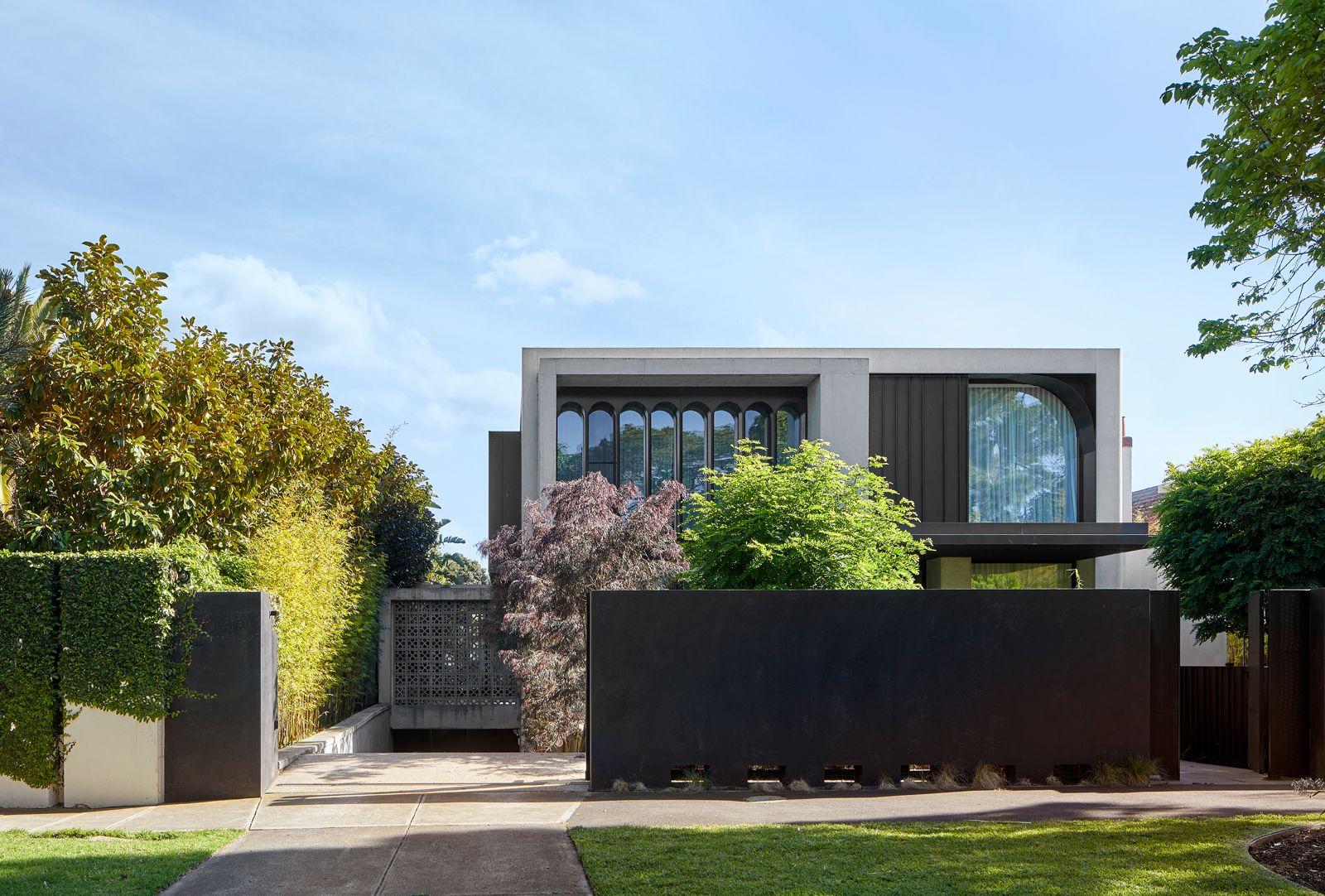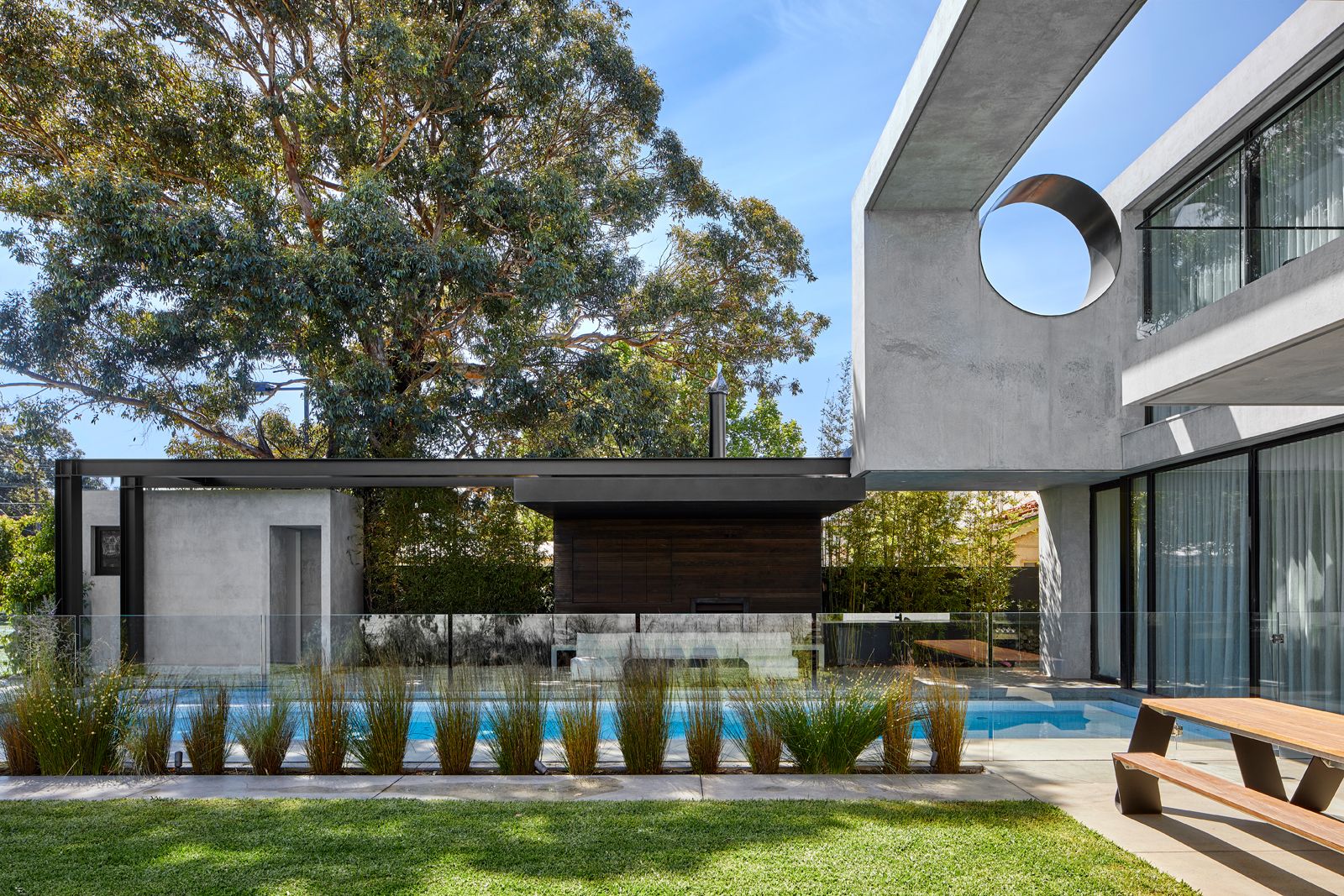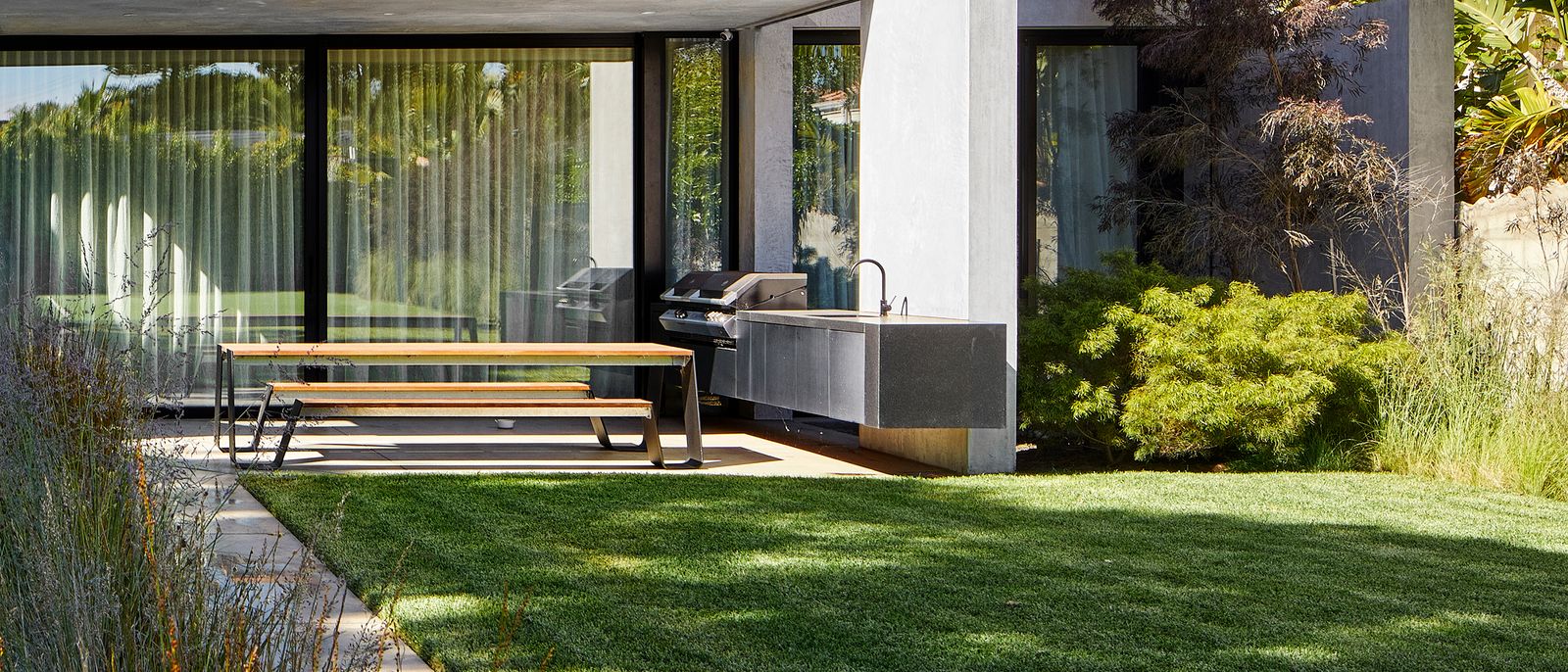 Located next to the outdoor kitchen at the edge of the lawn, the Hopper picnic table is the perfect spot to enjoy the phenomenal views this villa has to offer, ranging from the pool, to the concrete skylights, or the tennis court beyond.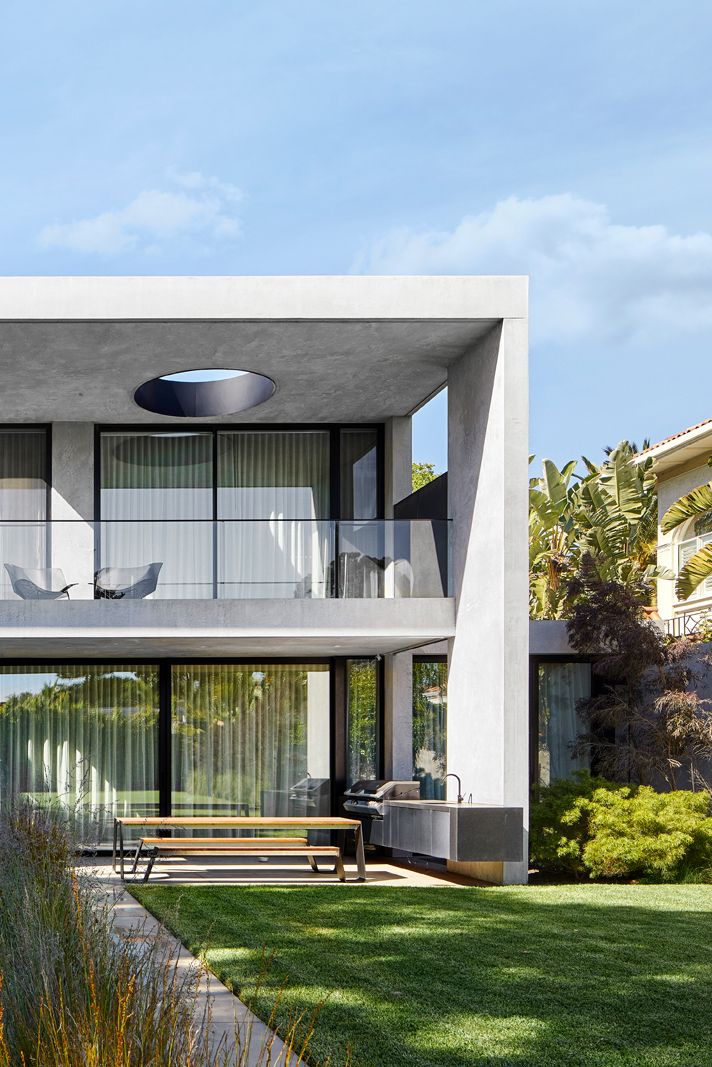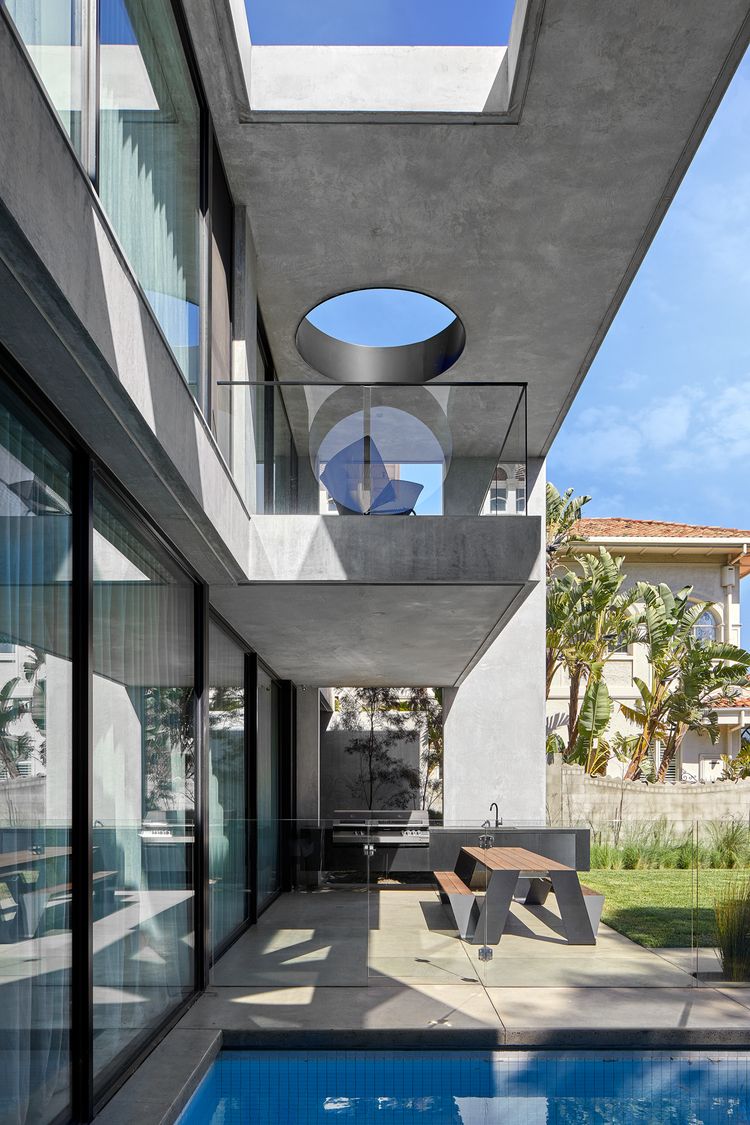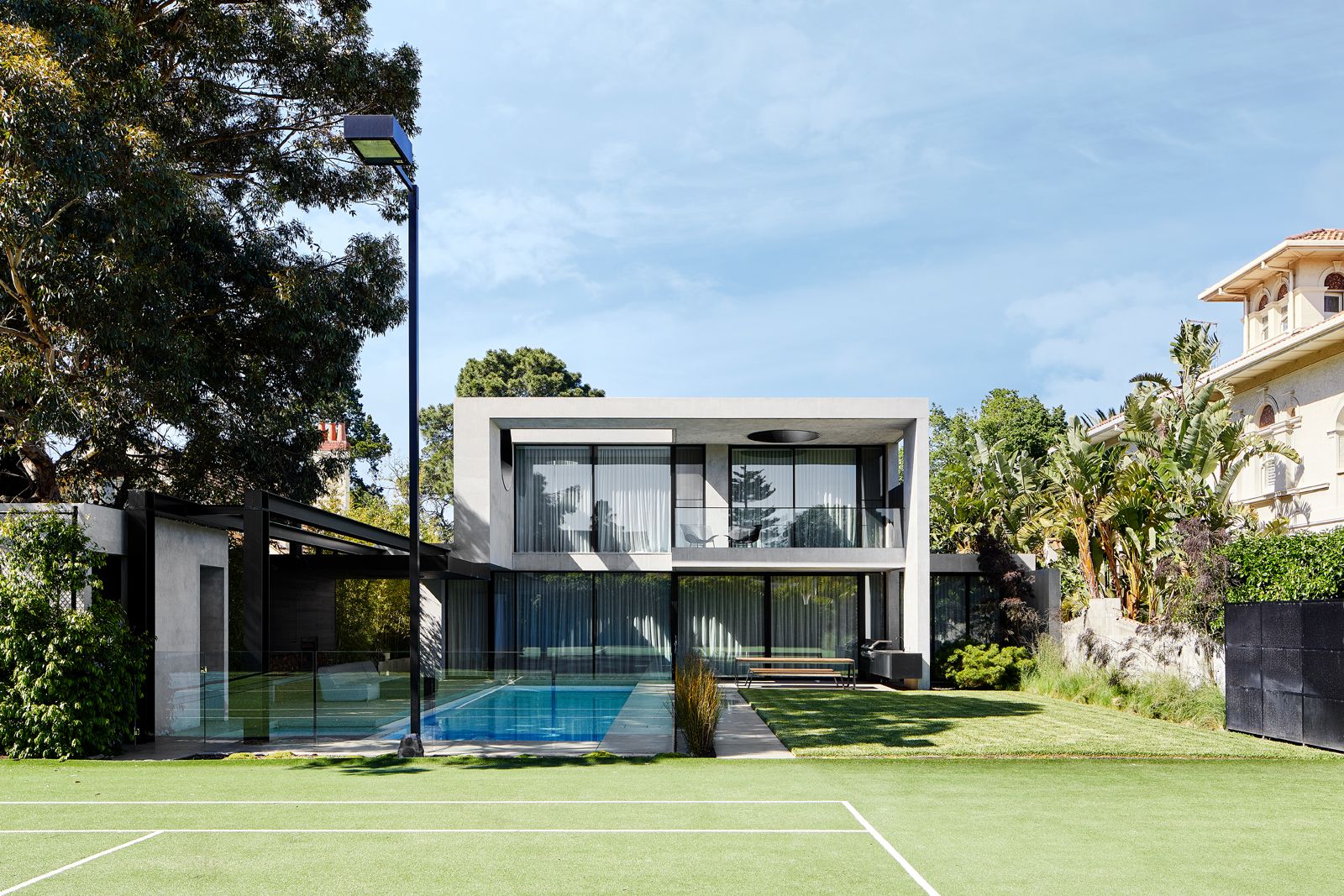 Architecture, design & development by McKimm
Pictures by Dave Kulesza