Hopper
collections
From hops to Hopper
Ah, beer festivals! They are synonymous with coziness, friends, laughter and a wonderful time together. The very feel we wanted to create with our Hopper collection: long benches, low entry points and slanted bench corners make it easy to join and comfortable to sit. Whether it's relaxing with friends or family, brainstorming with colleagues or lunching with customers, the Hopper fits every scene and every occasion.
The Hopper picnic table re-imagines the traditional picnic table. The table silhouette is inspired by the hop fields of Belgium's "Westhoek" region, with easy entry points to get yourself seated. Elegance isn't exactly the main concern at a bustling beer festival, but it hasn't stopped designer Dirk Wynants from improving access to the classic picnic table. No more embarrassing climbs over tablemates.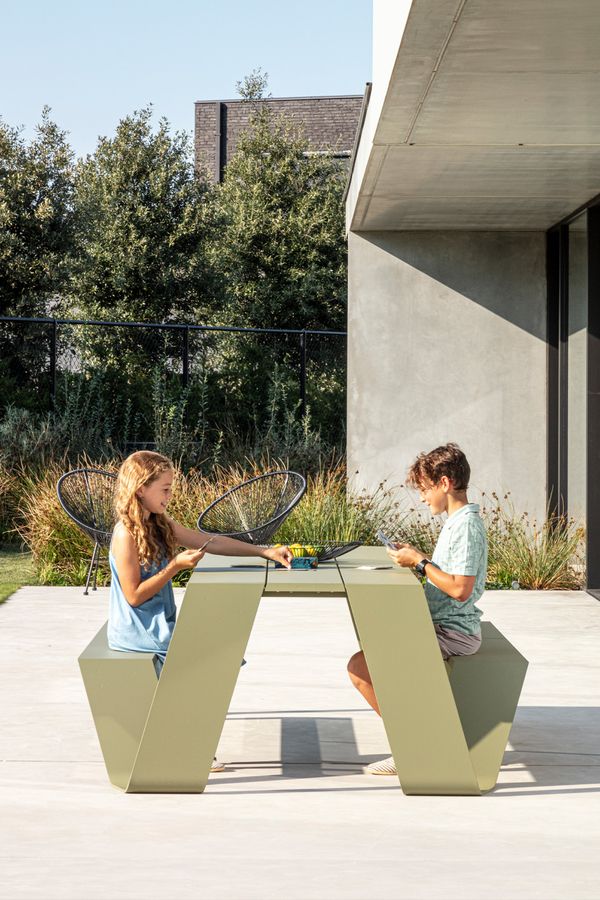 Naturally grooved or smooth as a baby's bottom? Hopper comes either with wood or all aluminium.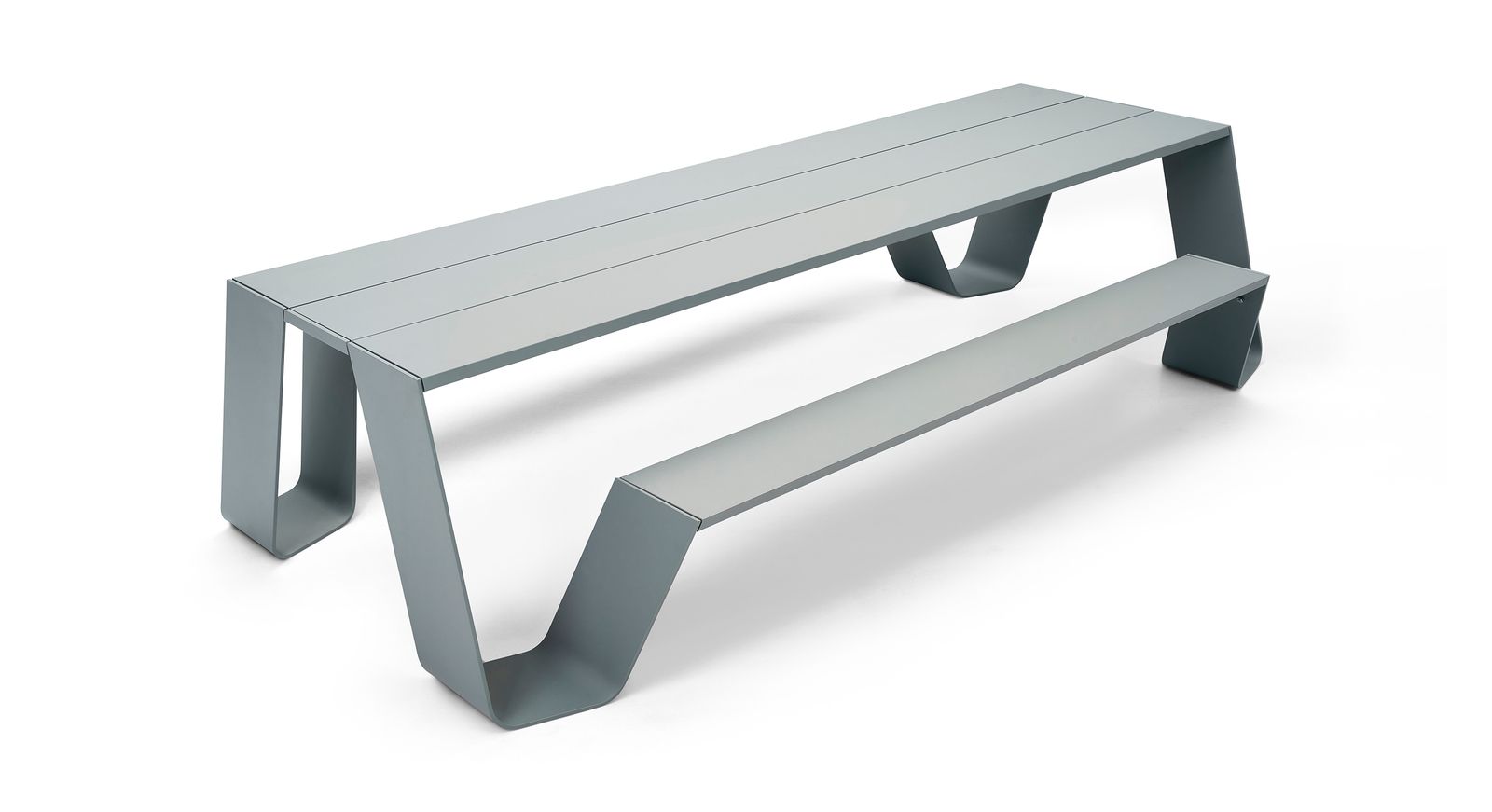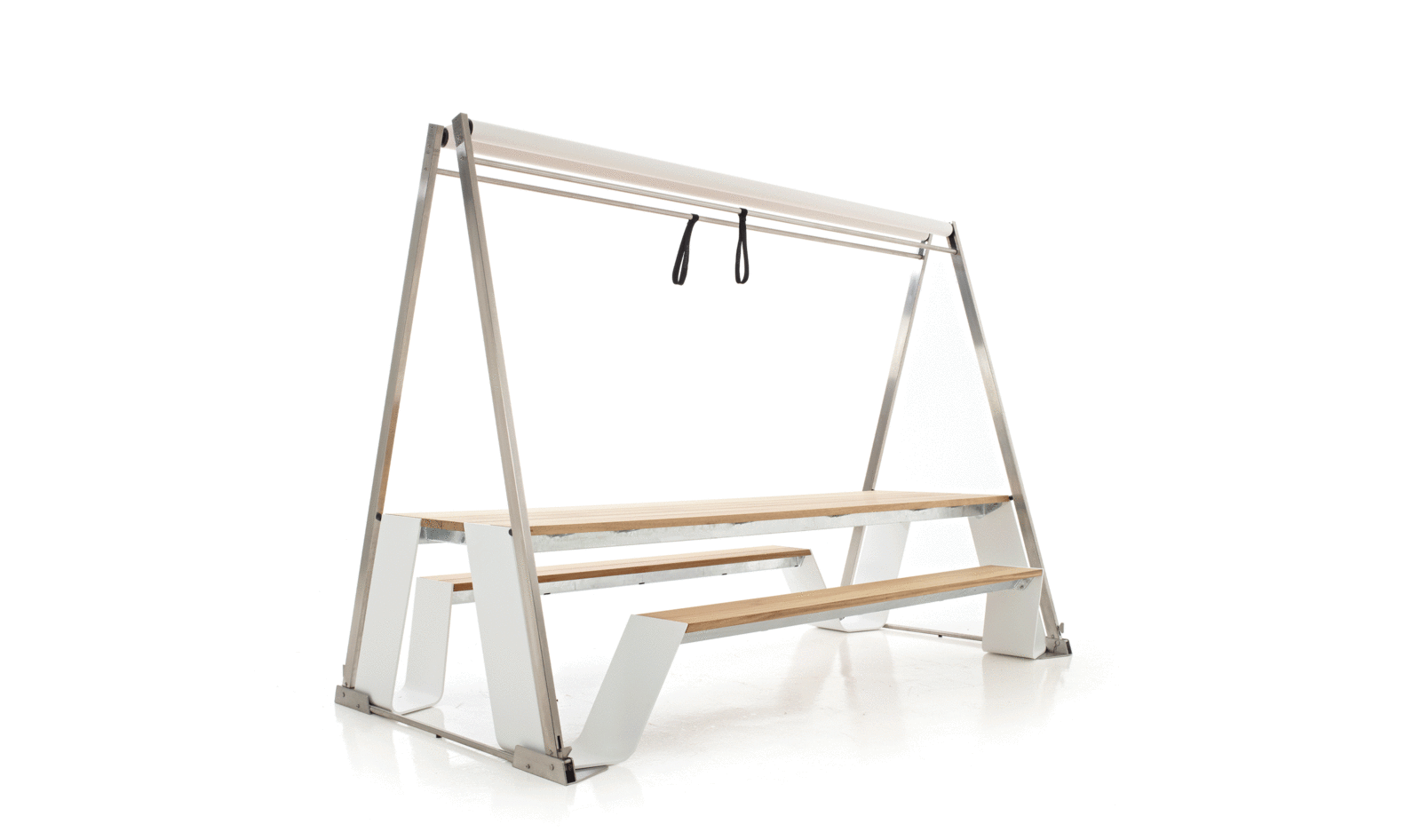 The design sprouted in my head after I planted my own hop field to restore the landscape to that of the traditional Belgian "Westhoek" region.
Award winning product

Friends of the collection