A perfect picnic with friends
Poperinge, Belgium
In projects, Gargantua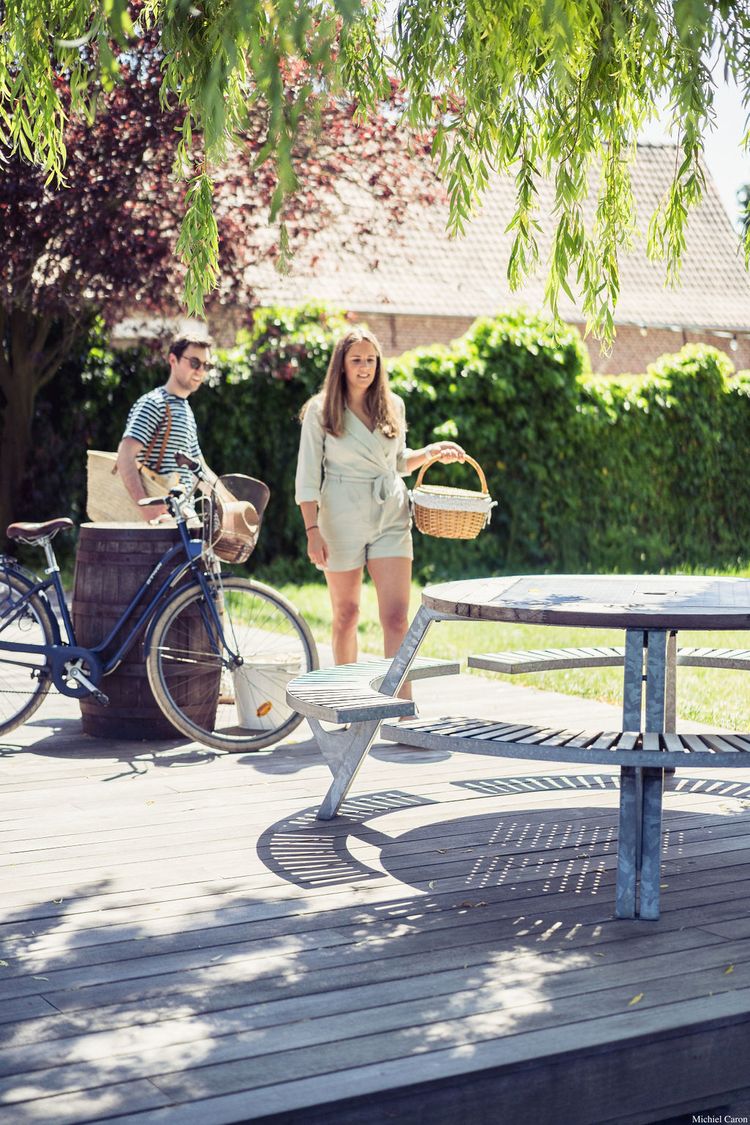 Cheers to a pleasant picnic with friends! Although some would opt for a blanket to sit on, we prefer a proper table. Gargantua gathers all the friends you want and lets you eat comfortably without having to worry about ants crawling up your legs!
Come gather around this circle of coziness to enjoy an outdoor day to the fullest!

The togetherness table
Gargantua is the first ever design by Extremis, but it is still relevant. The round table has been furnishing this local park for over 15 years, and it still looks as good as new! With height-adjustable benches, everybody can join in with the picnic fun!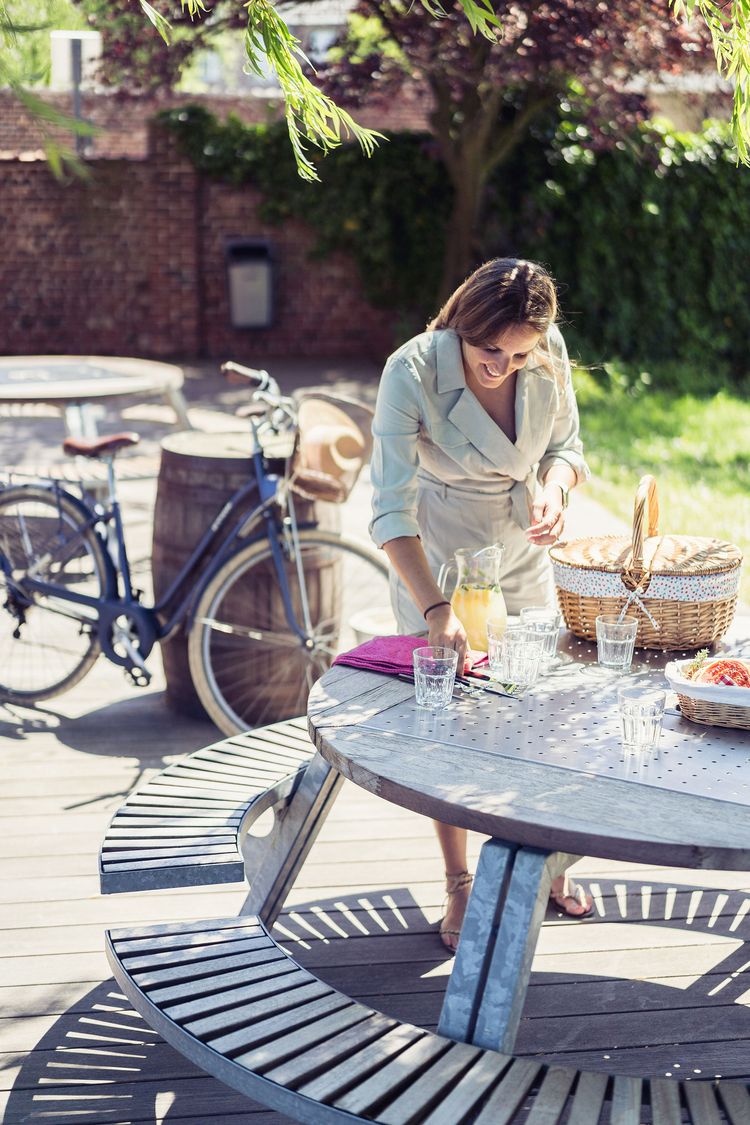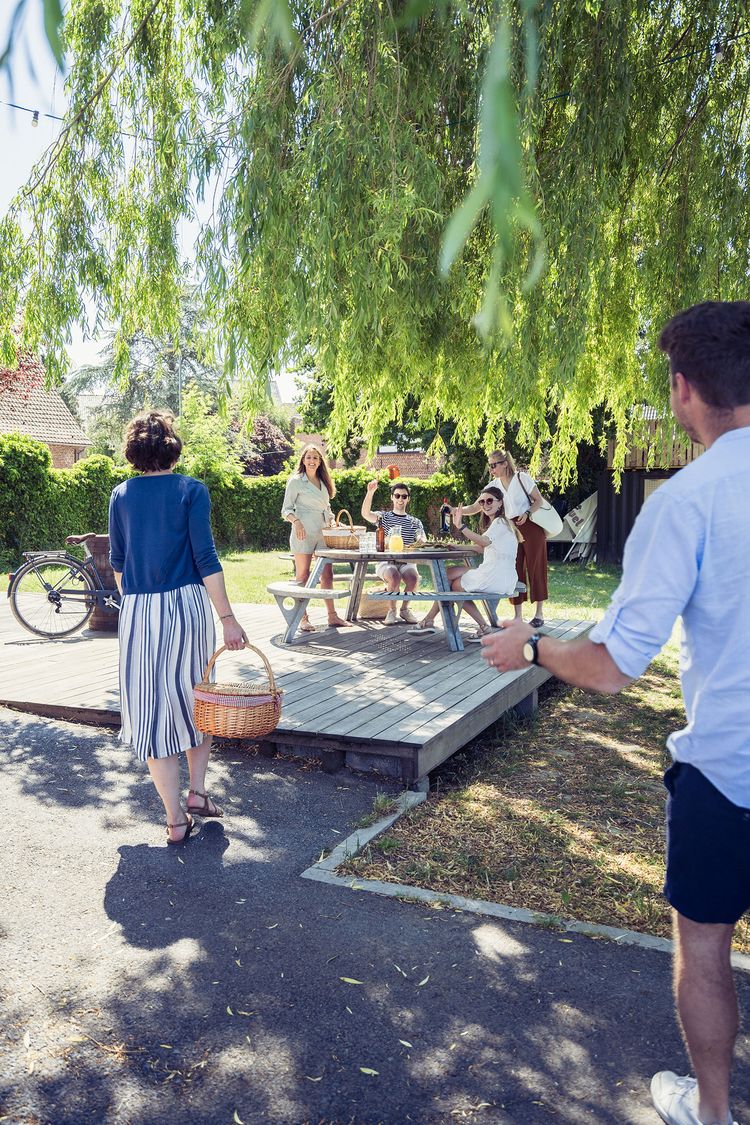 Show off your culinary art skills. Who has the cutest picnic basket?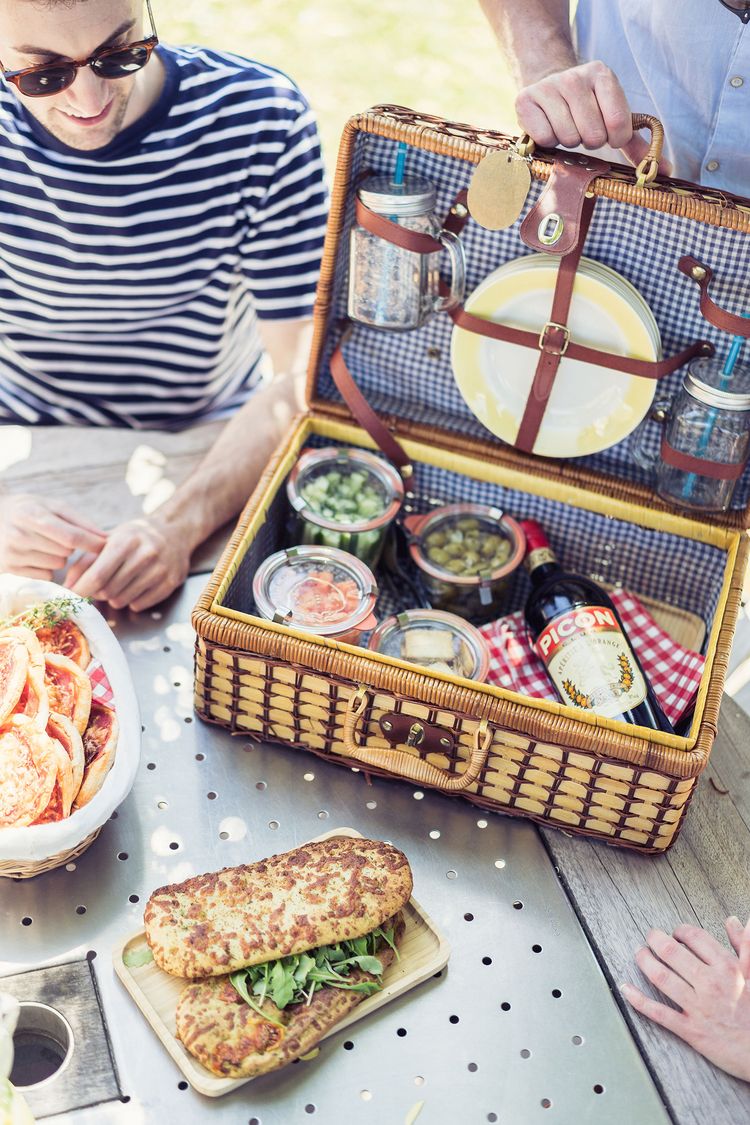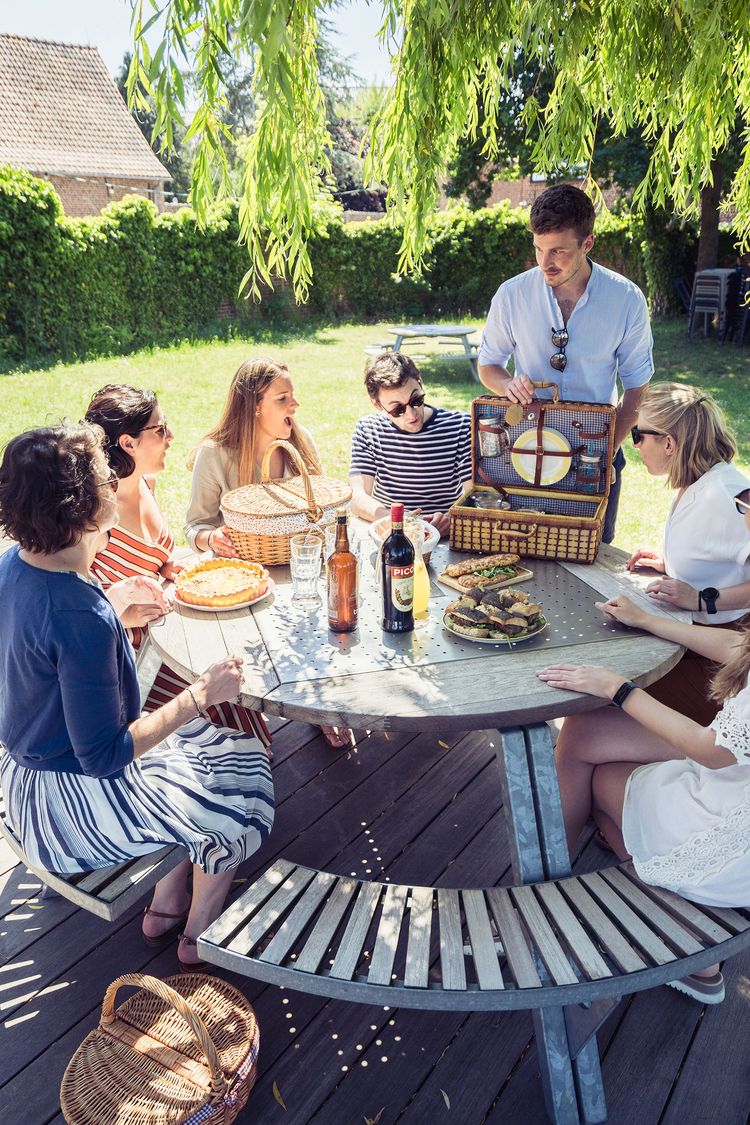 Picnic pleasures
Each opportunity to enjoy the beauty of being outside in good company is one to encourage! Let's admit, what is better than eating and sharing food in nature? So, pack your picnic basket, hop onto your bike, head to the park to enjoy an outdoor meal with your friends.