Gargantua
collections
A timeless idea
Gargantua is the original 'tool for togetherness'. Born from the notion that gathering around a table should be accessible for all, form certainly followed function in more ways than one. The adjustable benches ensure that small children sit at the same eye level as adults and the tabletop is accessible by wheelchair. Gargantua is the ultimate symbol of inclusivity.
In 1994, Dirk Wynants was in the market for an outdoor picnic table for his family. He sought something to help his children feel included in the conversation at the dinner table. From this very functional parameter, Gargantua was born: a picnic table with height-adjustable benches to allow children to sit at the same eye level as the adults and for guests in wheelchairs to have easy access as well.
Named after the fictional character in Rabelais' 16th century novel, in which the giant Gargantua teaches his son Pantagruel to enjoy life to the fullest, this picnic table embodies the humble values of inclusivity and sharing good cheer with those around you.
Simple, yet strong enough to withstand the outdoor elements, class I hardwoods and galvanized steel are both coveted for their strength and loved for their timeless appeal.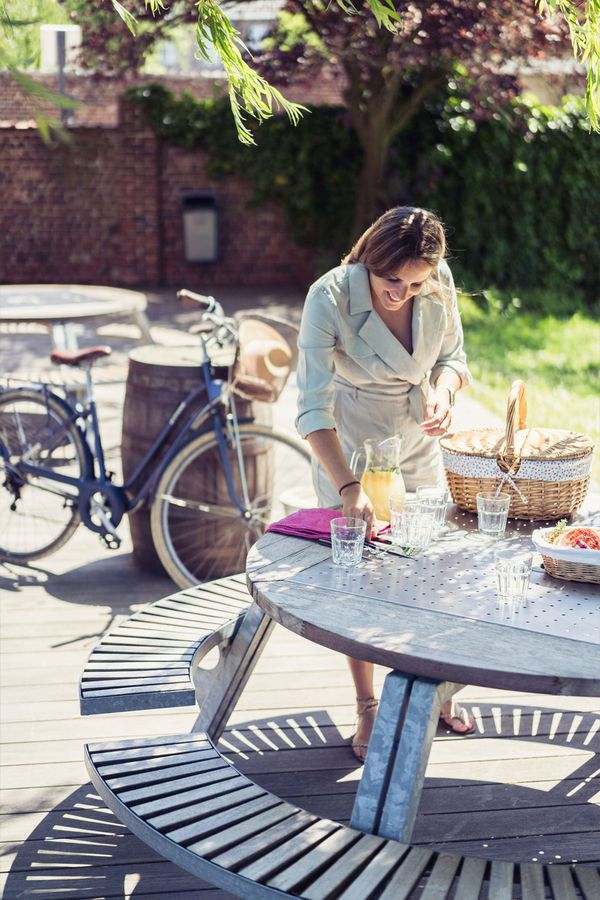 The material choices were intentional - ensuring minimal waste during production and a timeless marriage of wood and steel to stay relevant through generations.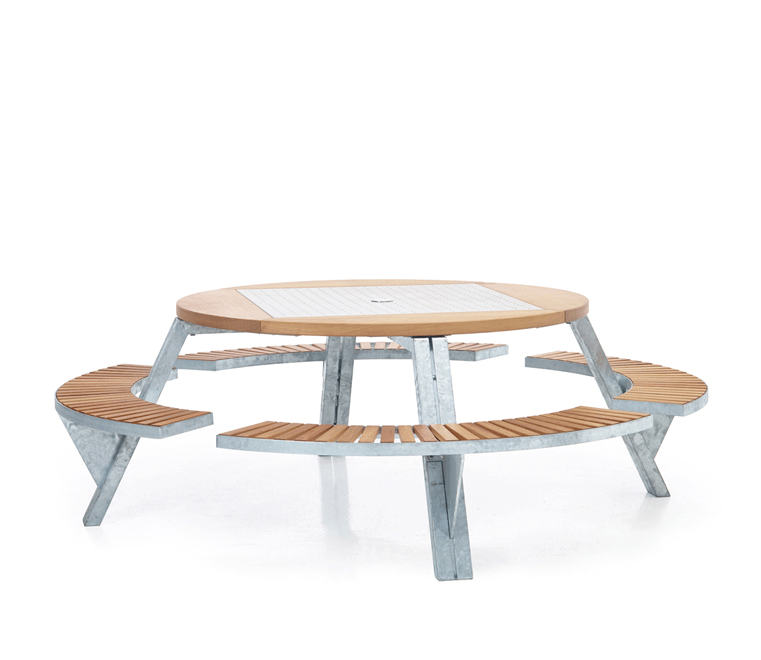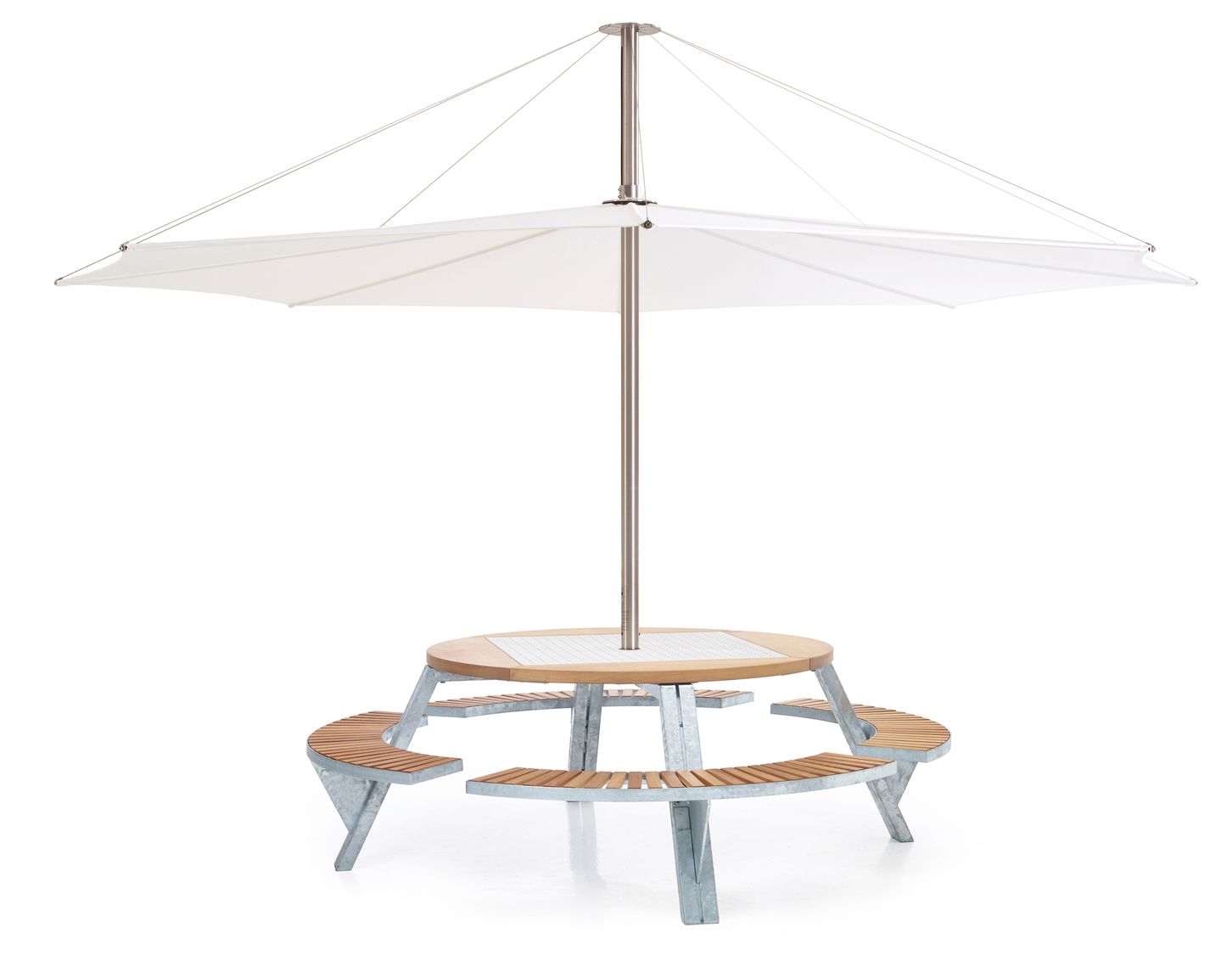 "What makes a design sustainable? Not only the longevity of the materials, but also the longevity of the idea. The function of gargantua will stay relevant for generations to come.