At home outdoors
Kortrijk, Belgium
At home, AMAi, Captain's Chair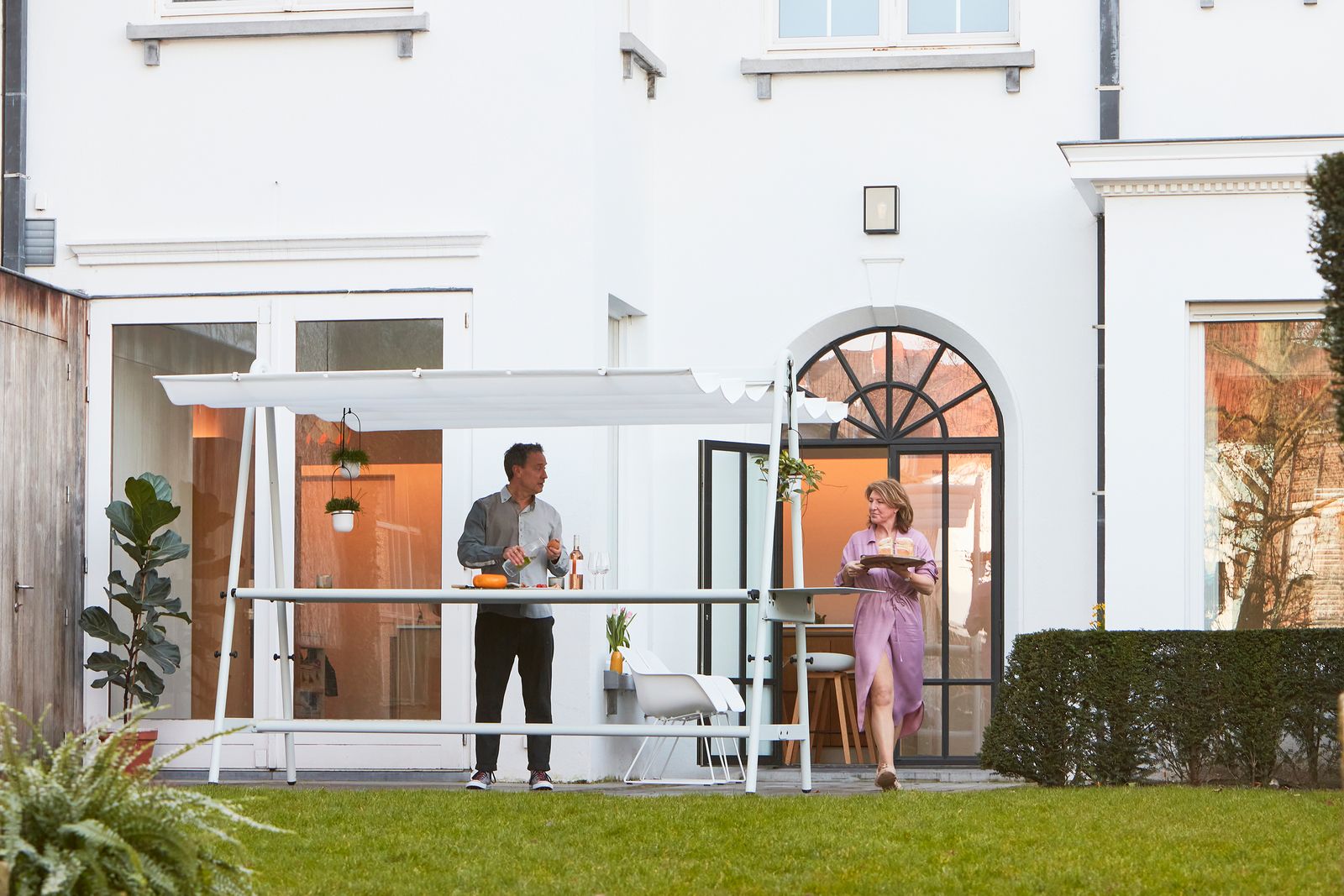 There's nothing more comforting than knowing that your garden is always perfectly equipped for you. Grabbing a drink, cooking some food, working, reading…alone or together, it doesn't matter.
And imagine that one set of furniture could host each of these experiences, truly as flexible as your lifestyle. Now open your eyes and meet AMAi…
Work or play, each experience becomes valuable and easy-going.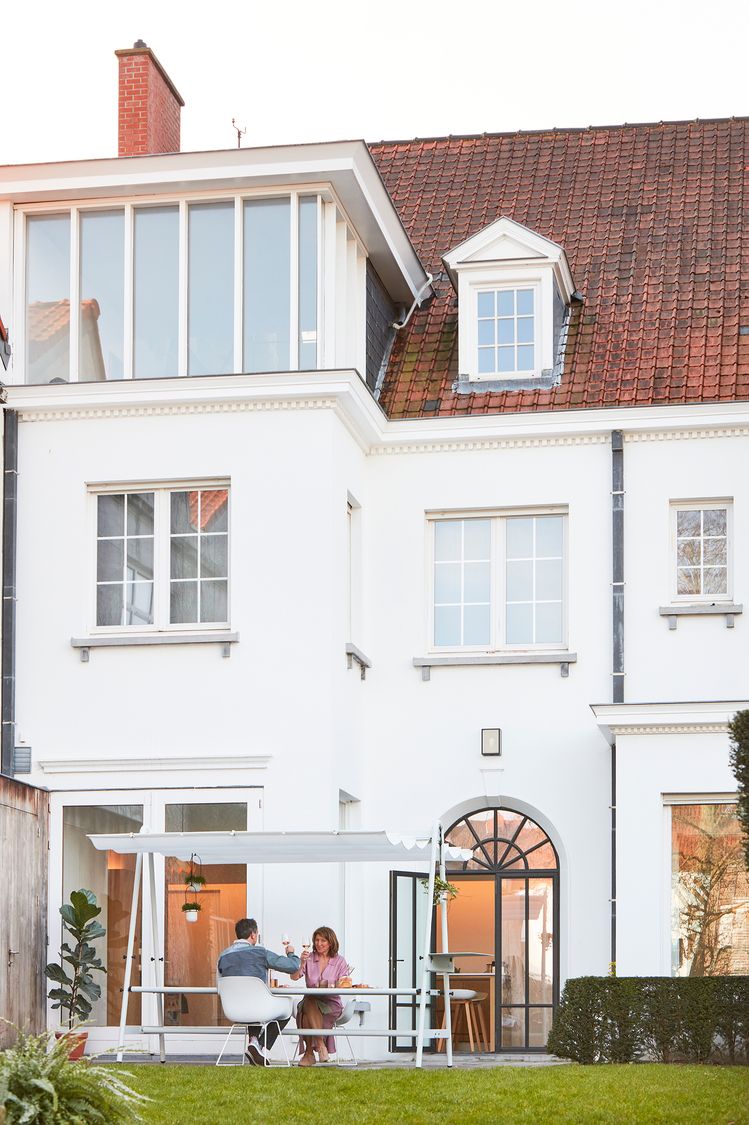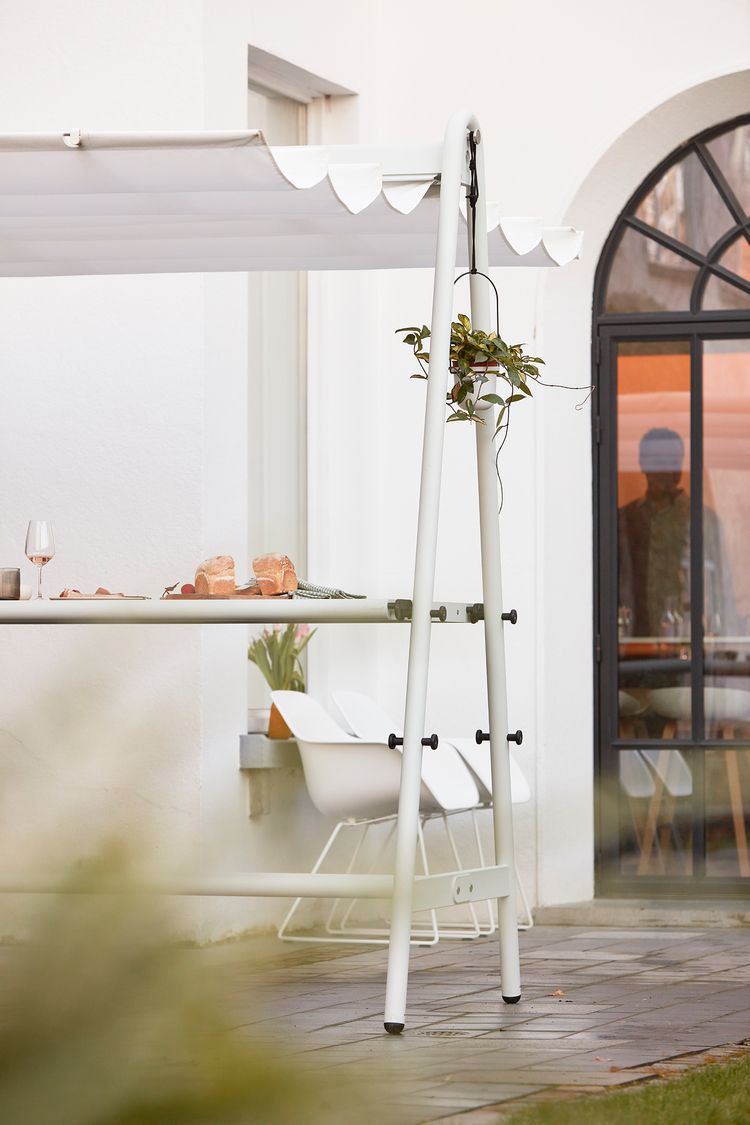 Flexibility at its finest
To leave more time for the real pleasures in life
AMAi instantly adapts to every new experience. Preparing lunch whilst standing up or appreciating the freshly cooked meal seated down? You don't need multiple tables for that, simply adapt the tabletop to every occasion.
This ingenious table becomes a sheltered paradise in your garden. Thanks to the integrated power outlets, you have everything you need right by your side.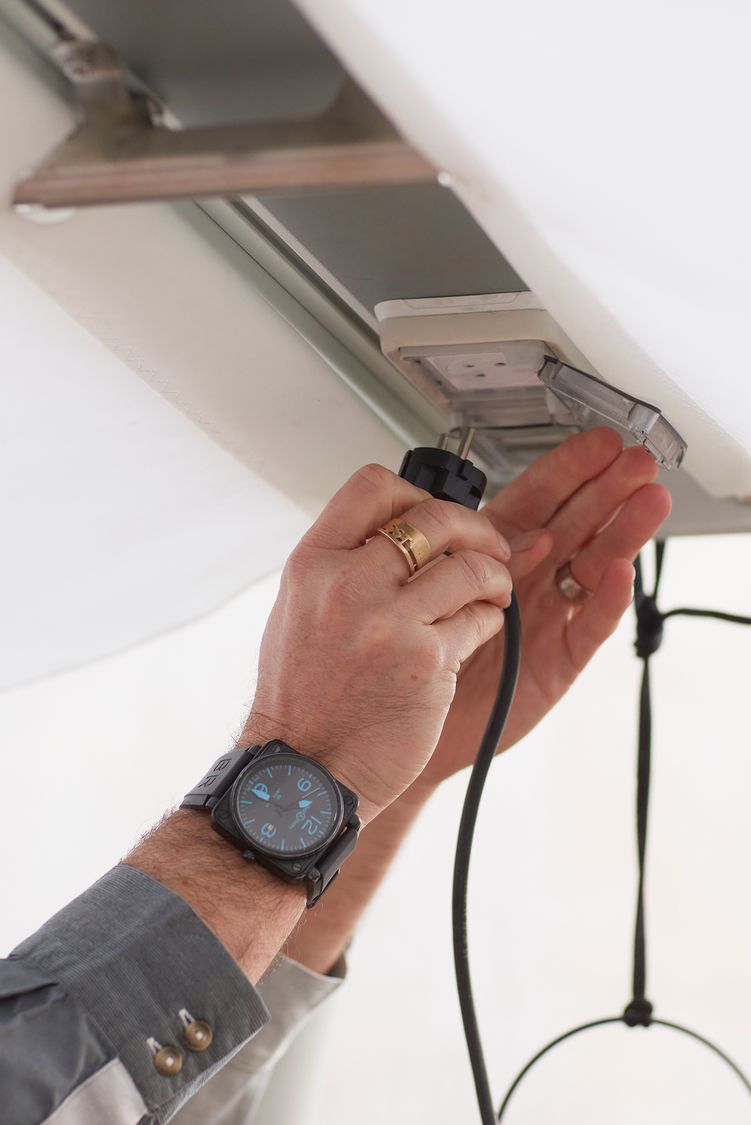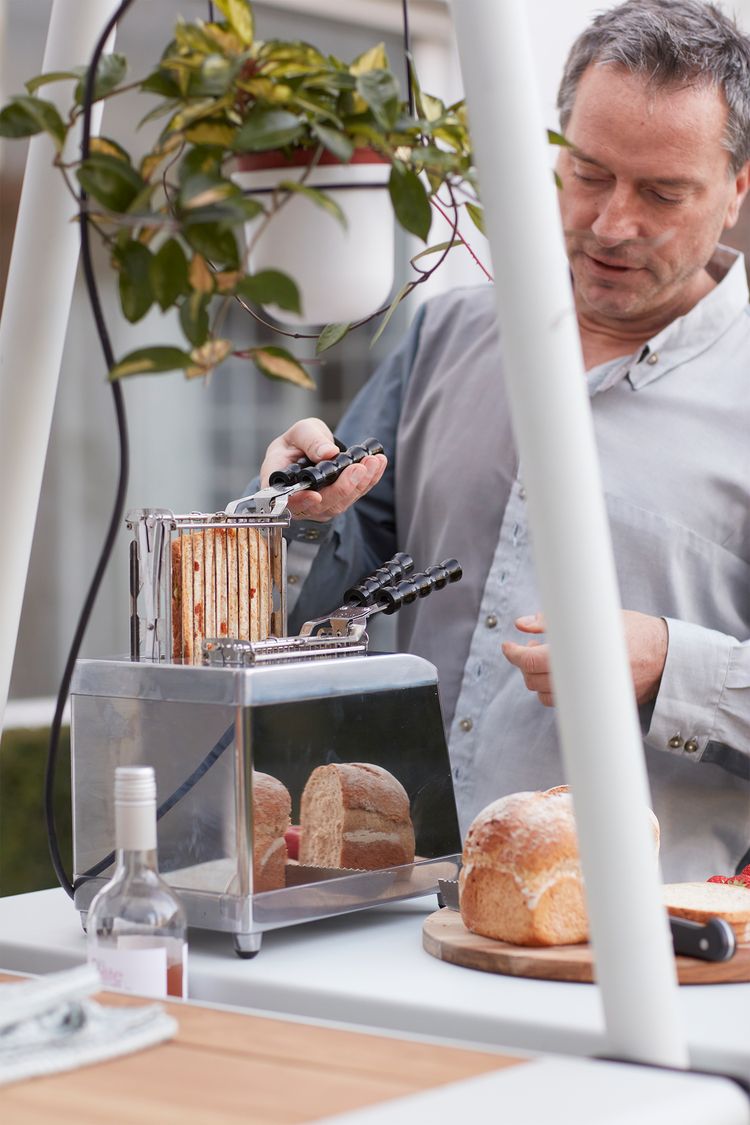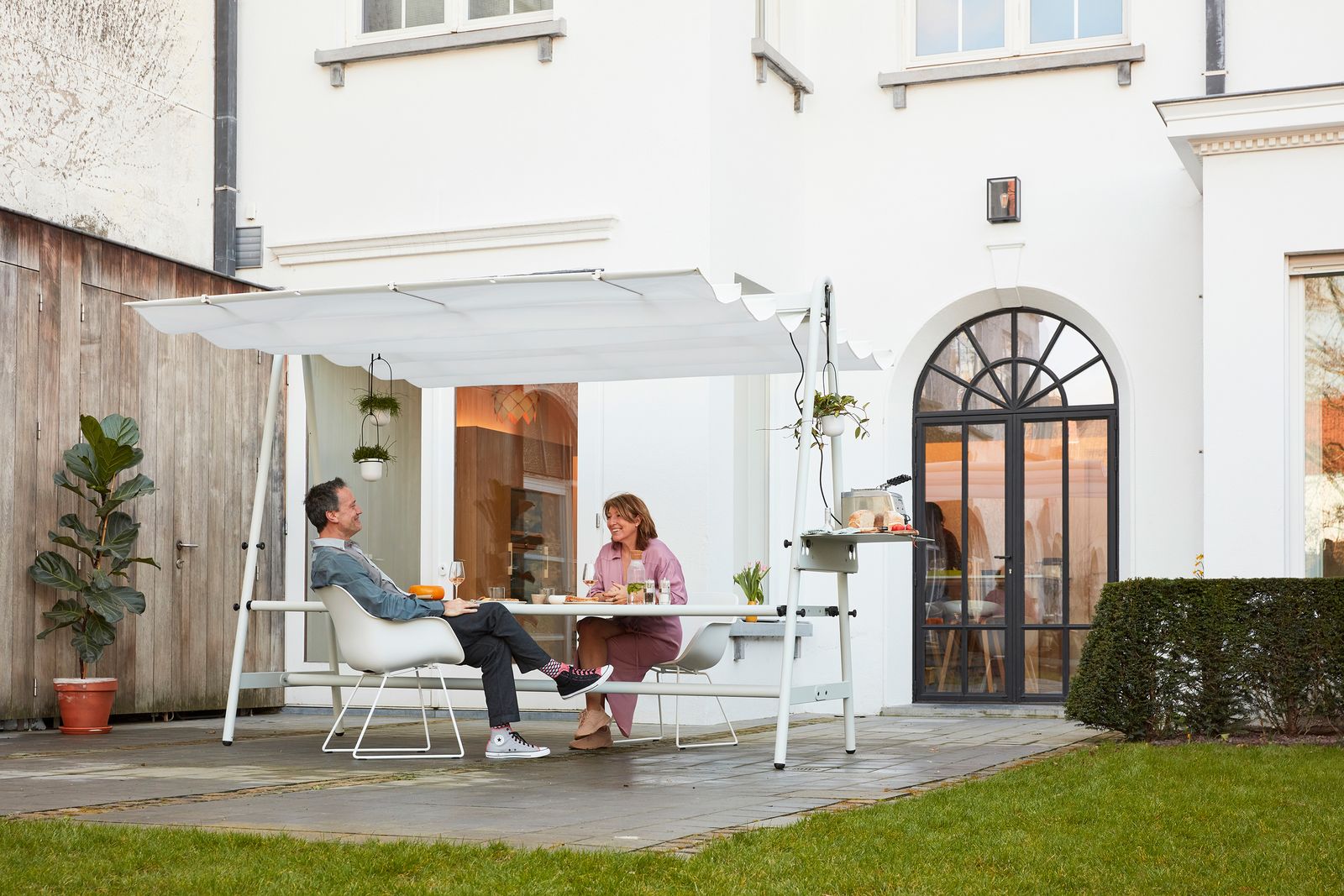 From lunch to work
Just in seconds
Unwinding our hearts and minds outdoors is unmistakably a new kind of lifestyle we all seem to seek. But why keep the dose of fresh air for when work's done?
Instead of heading inside to get some work done, just stay out. Sliding the tabletop to your desired height only takes a few seconds, immediately ready to tackle the day!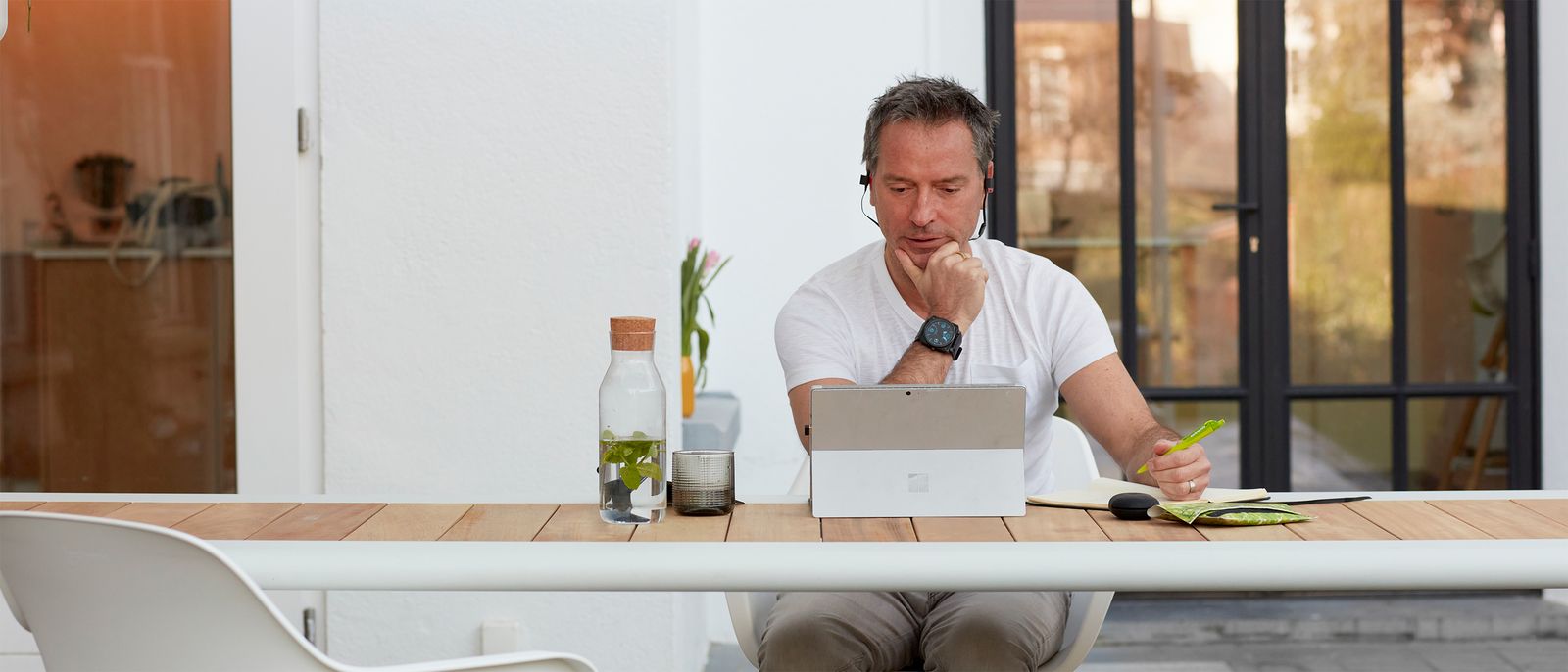 Pictures by Beeldcollectief