AMAi
collections
Flexibility at its finest
Furniture that is as flexible as your lifestyle: standing up or sitting down, indoors or outdoors, an effortless dinner event with friends or a focused brainstorm session with colleagues? AMAi is a landing place for togetherness, adapting instantly to every new experience!
This marvel of multifunctionality breaks down the boundaries of your imagination and joins together the good aspects of life. A standing, dynamic chat or a comfortable, seated lunch? AMAi is your partner for a flexible lifestyle where each shared moment matters from morning through night. Simply add more A-frames to extend togetherness to infinity.
Amai, the Flemish word to express astonishment fits this adjustable table neatly. AMAi, a word consisting of two 'A's' – just like the table frames – and conveying A Magnificent Amazing Idea.
This unique, multi and utility patented design is the first outdoor set that truly has it all: flexibility, durability, timeless and innovative design.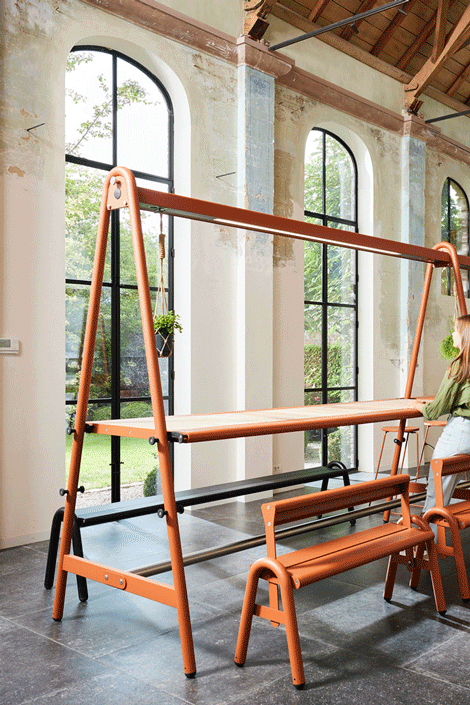 Sitting or standing height? Smoothly slide AMAi to your desires!

"Boundaries only exist in our minds… the experience of togetherness shouldn't be limited by furniture"
Award winning product
Friends of the collection