At the Credit Suisse Tower
Zürich, Switzerland
In projects, Hopper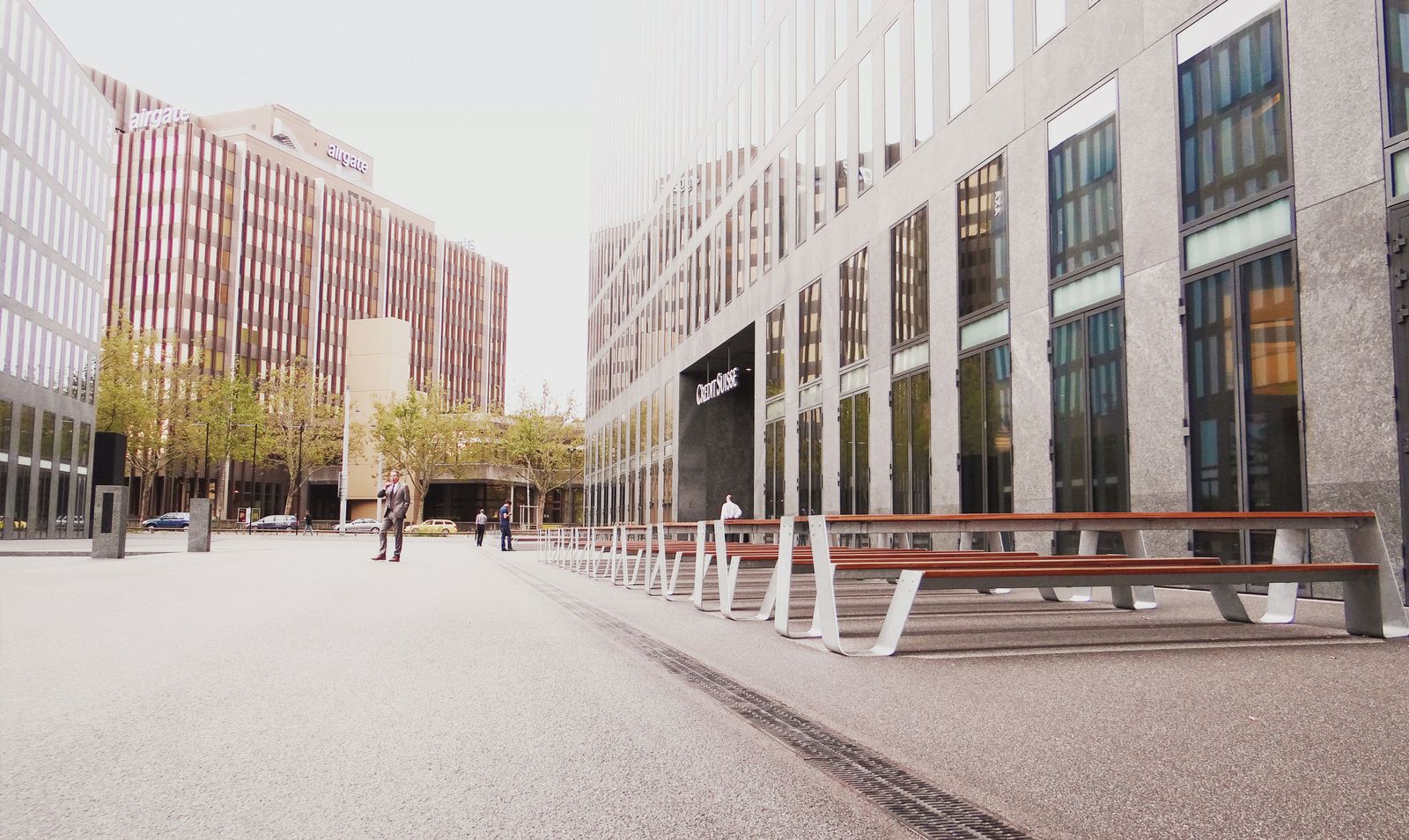 Wow! The impressive row of 19 Hopper picnic tables is almost as mesmerizing as the 'Credit Suisse' office tower. Ten people can fit at one 360m Hopper. So, this public space offers seating for 190 people! That counts, as this is a thriving business spot in Oerlikon Zurich. Not only do business people find their way here, but photographers come to lift their hearts by taking snaps of the nice architectural lines provided by several skyscraping buildings.
Picture paradise
This place has become a popular backdrop for social media influencers. One girl in particular caught our attention, sk8boardlena. She put one of the Hopper tables to the test by doing ollies (a skateboard trick) from the tabletop. Neither Lena nor the Hopper were damaged. That's high-quality stuff right there!
Watch the Instagram video!