Colorful leaves with matching table
Grand Rapids, Michigan, United States
At home, Virus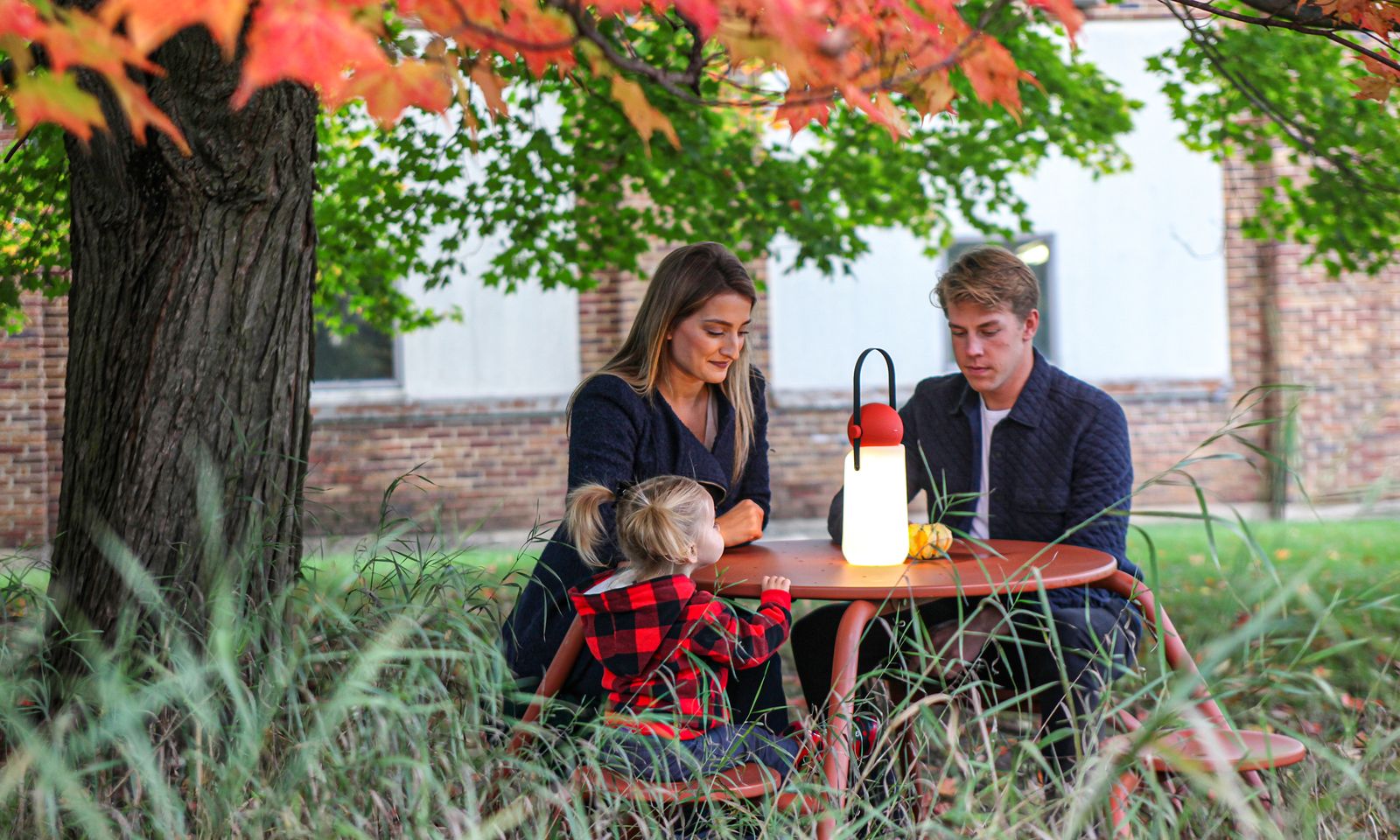 What better way to spend a lovely fall day than taking the family outside and teaching this young tod all the wonders of the season?
This Copper brown Virus table feels completely at home in the tall grass and is the perfect base to discover freshly fallen leaves, nuts and other wild treasures. Who wouldn't want to spend a day in this magical garden?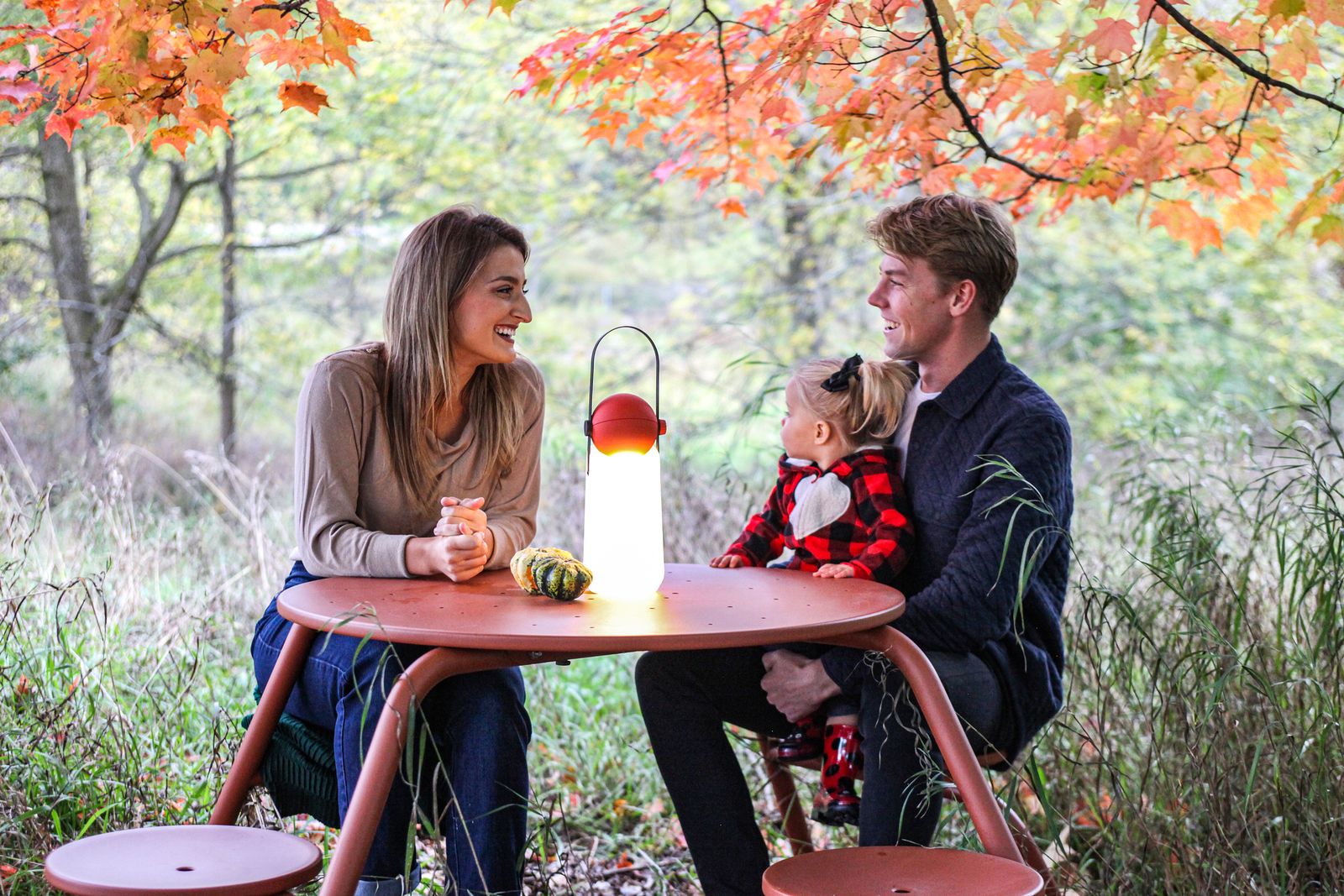 Not only the littlest ones but also grownups keep begging us to sit outside. We don't know if it's the garden or the Virus table, but we're glad to be out!