Courtyard House
Melbourne, Australia
At home, Bistroo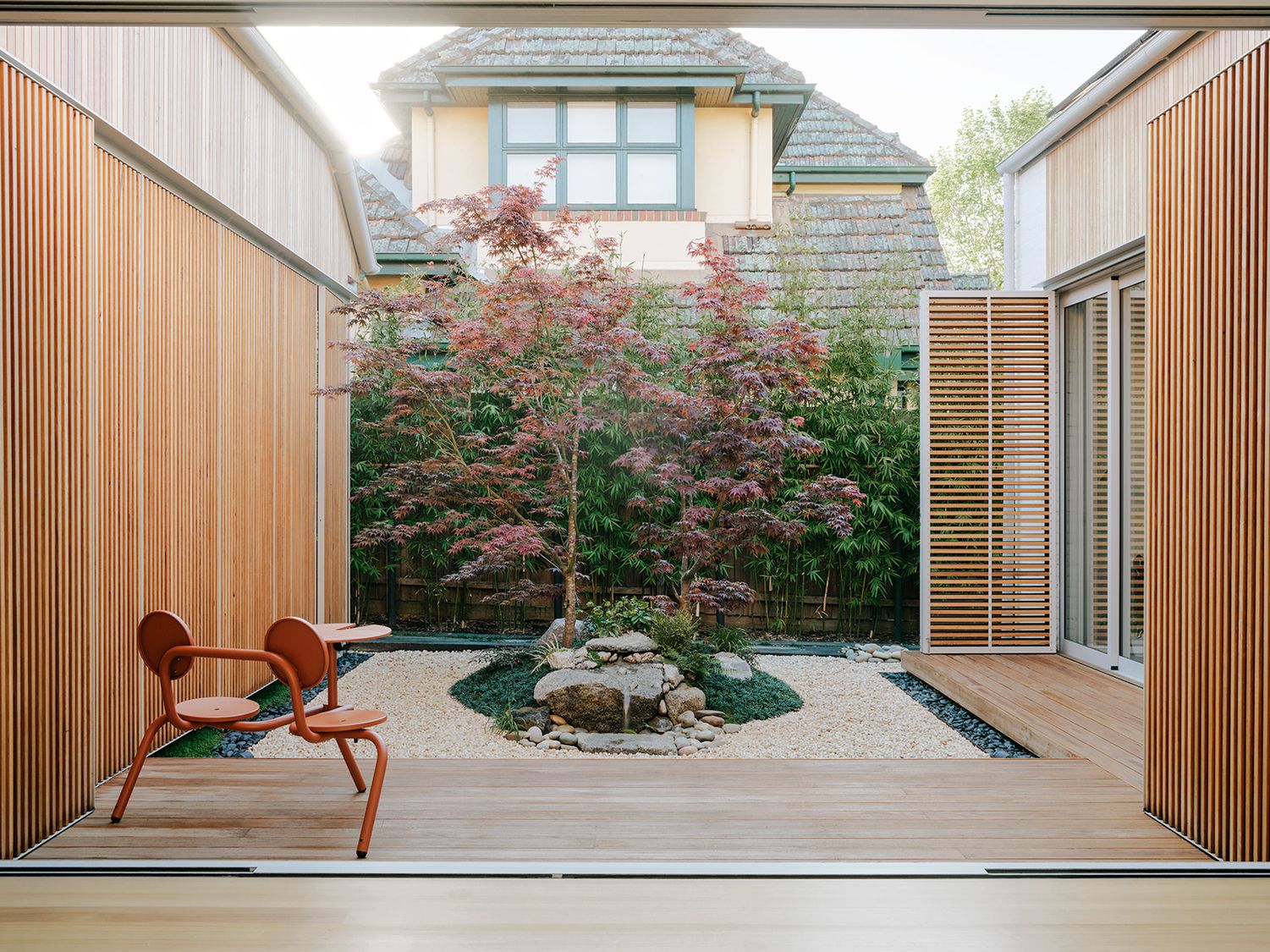 Shhhh... This timber-lined courtyard invites you to relax and take in the tranquil mood it radiates.
The homeowners of this lovely house aspired for their home to be an idyllic, minimalist sanctuary in the center of Melbourne. With a sincere belief in Zen principles, the architects decided to direct the entire home towards the central courtyard where the Japanese maple trees are the spiritual and esthetic center of the house.
A peaceful view
Shoulder to shoulder
In line with the external material and color palette consisting of bricks and terracotta roof tiles, the Copper brown Bistroo is a stunner in the peaceful garden. Seated next to each other, it's the perfect spot for a morning coffee, a midday lunch, evening drink, and most importantly for the sensory experiences of the courtyard: the sound of bamboo in the breeze; the trickling of running water; the temporal experience as light trickles through the battens.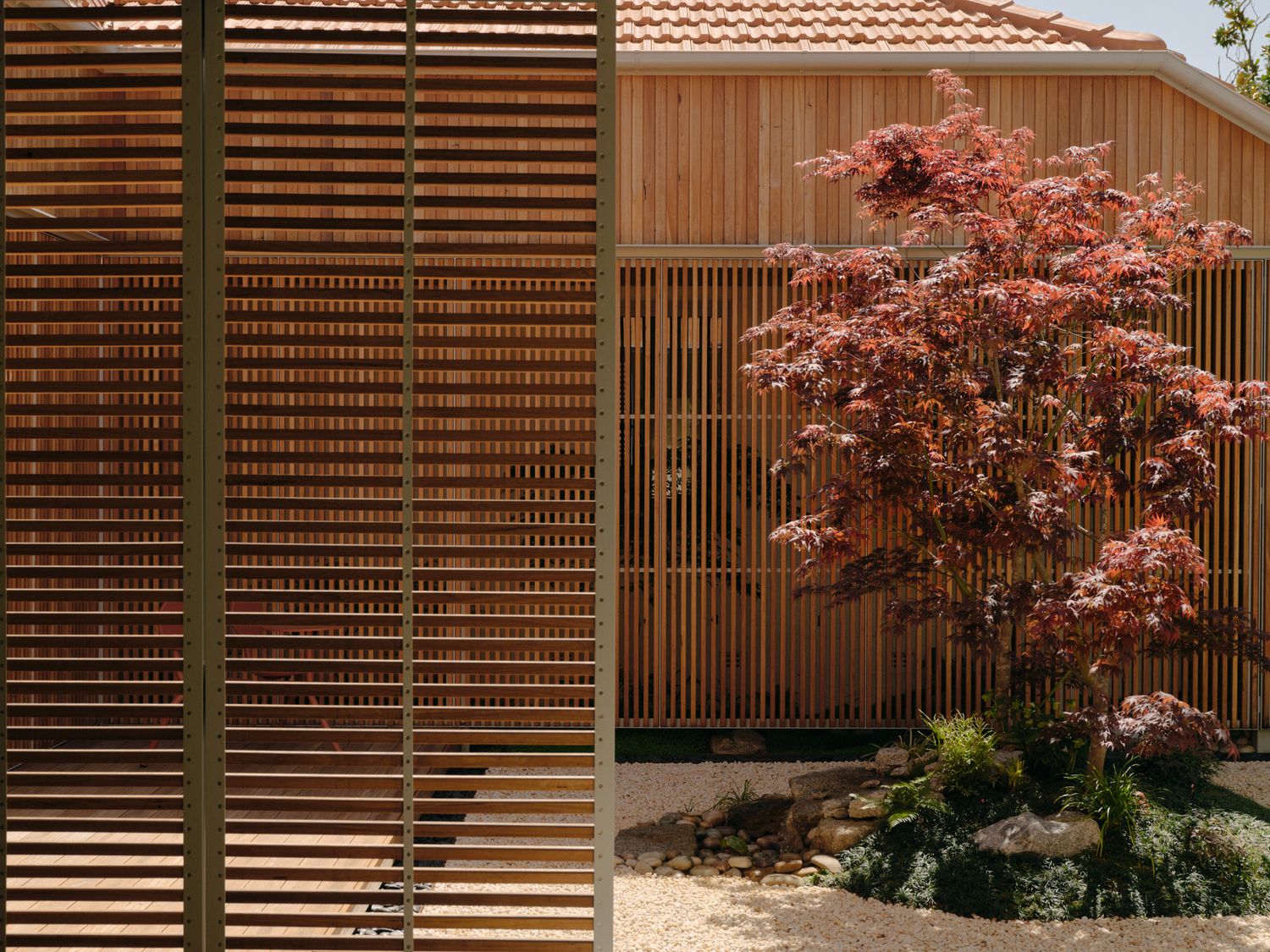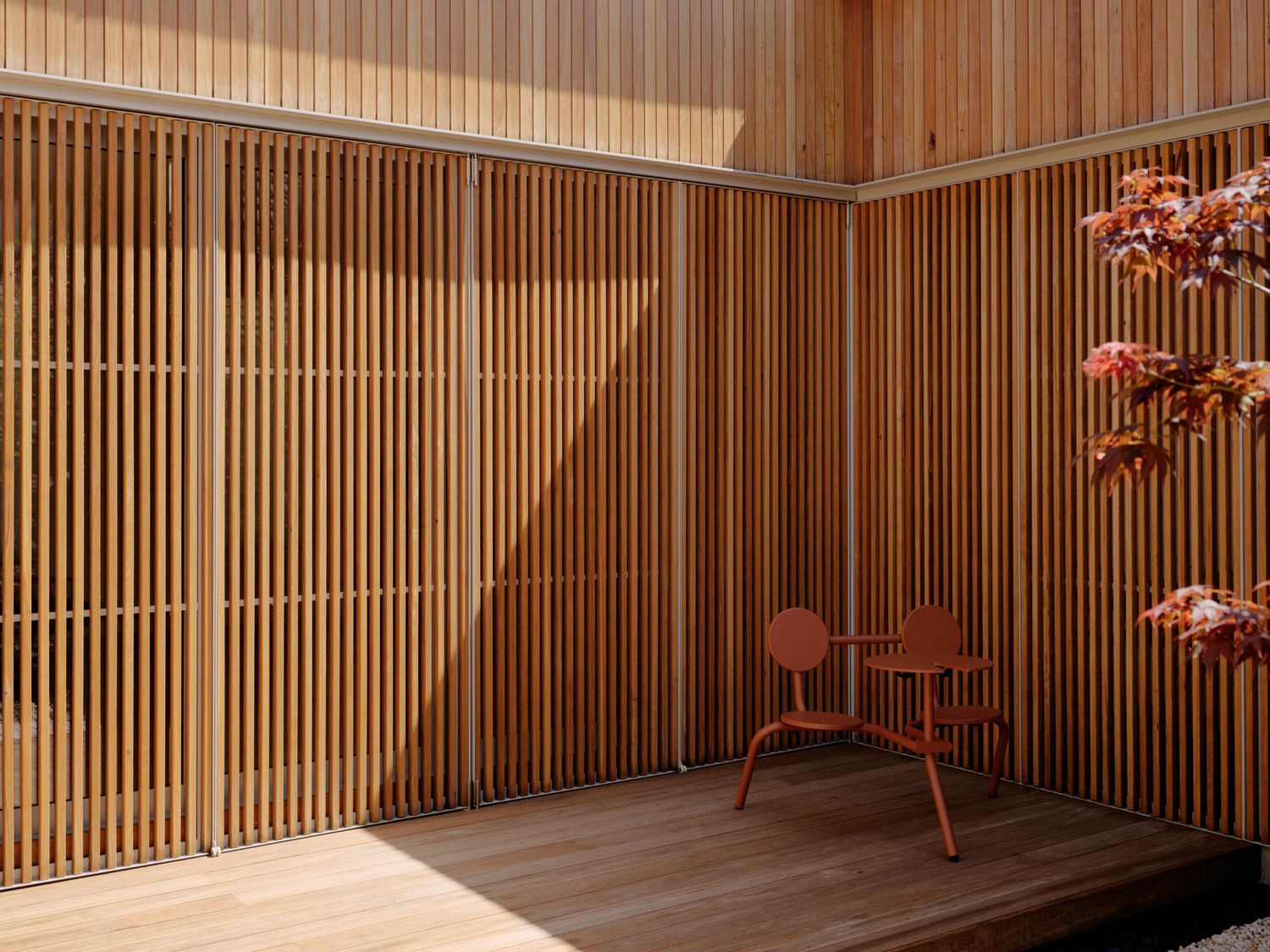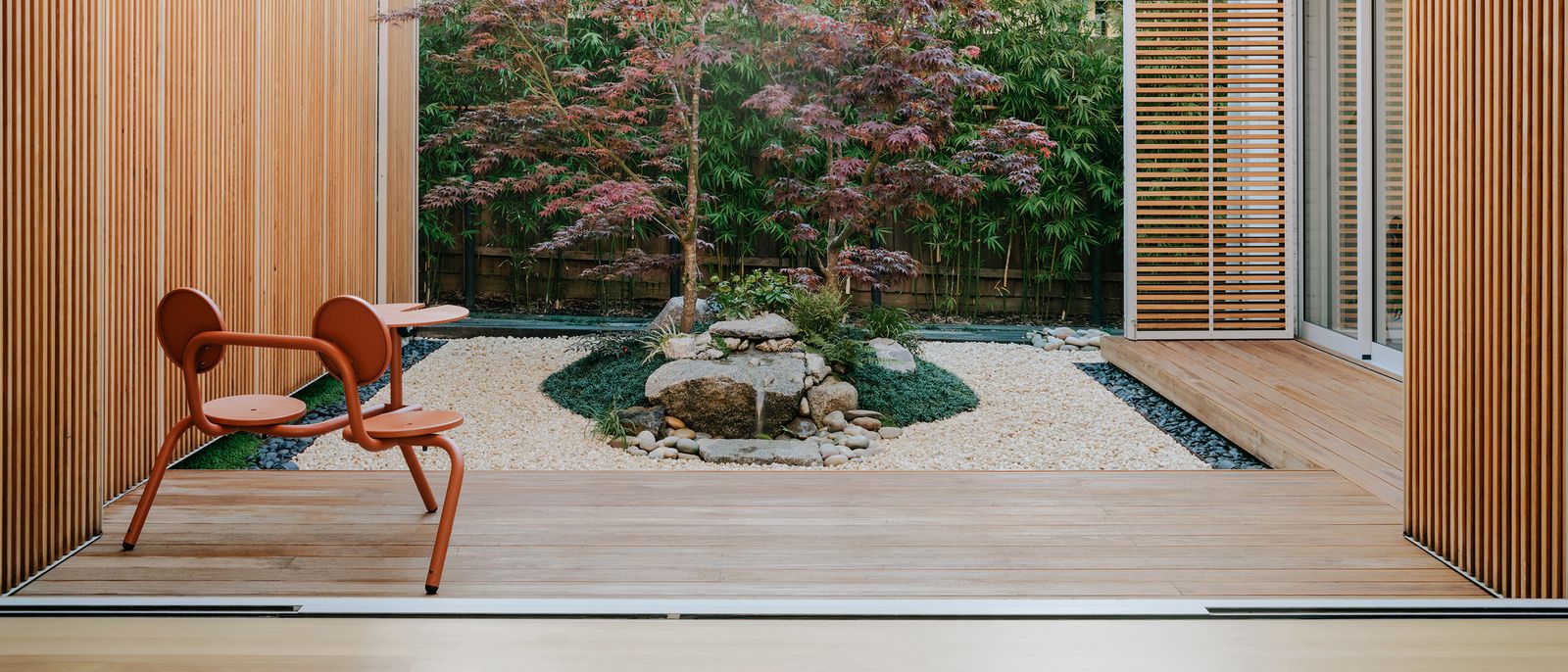 Pictures: Tom Ross
Architects: Ha Architecture