Family leisure time
Hooglede, Belgium
At home, Marina, Captain's Chair, Sol+Luna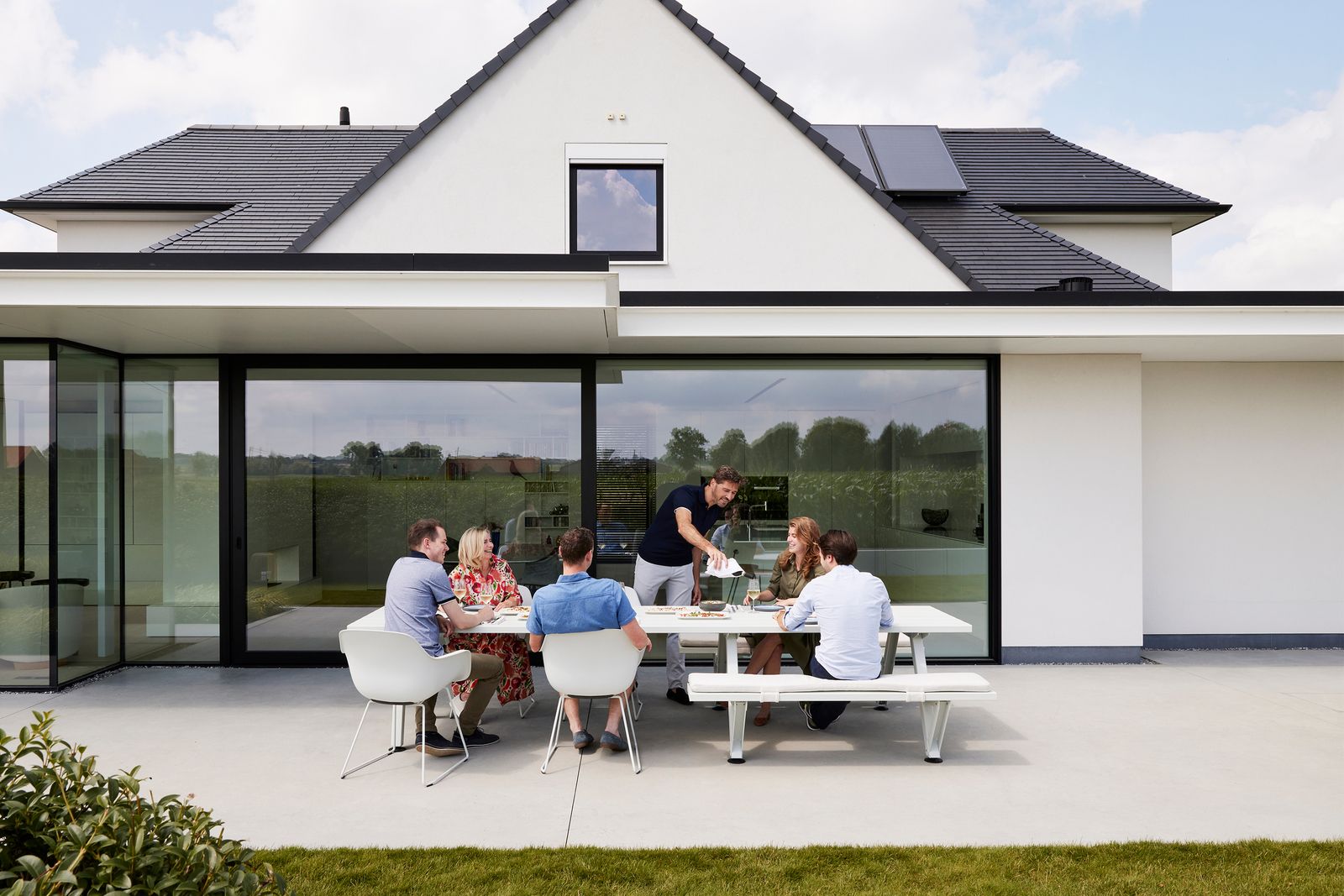 Sundays are the best. It's that one day in the week when time moves slower, and friends and family come over to savor life together to the fullest.
On today's menu: a peaceful breakfast, followed by a luxurious lunch with family topped with sunny moments, and to conclude, a loungy moment seated or laying down.
Benches or chairs?
Fixed benches to share or an individual Captain's Chair? This modern dining table combines the best of both worlds, so you can always gather gracefully.
Enjoy some worry-free outdoor time at the Marina combo, with a length ranging from 3.60 m up to 12 m, this garden picnic table unites friends, family, and even the whole neighborhood.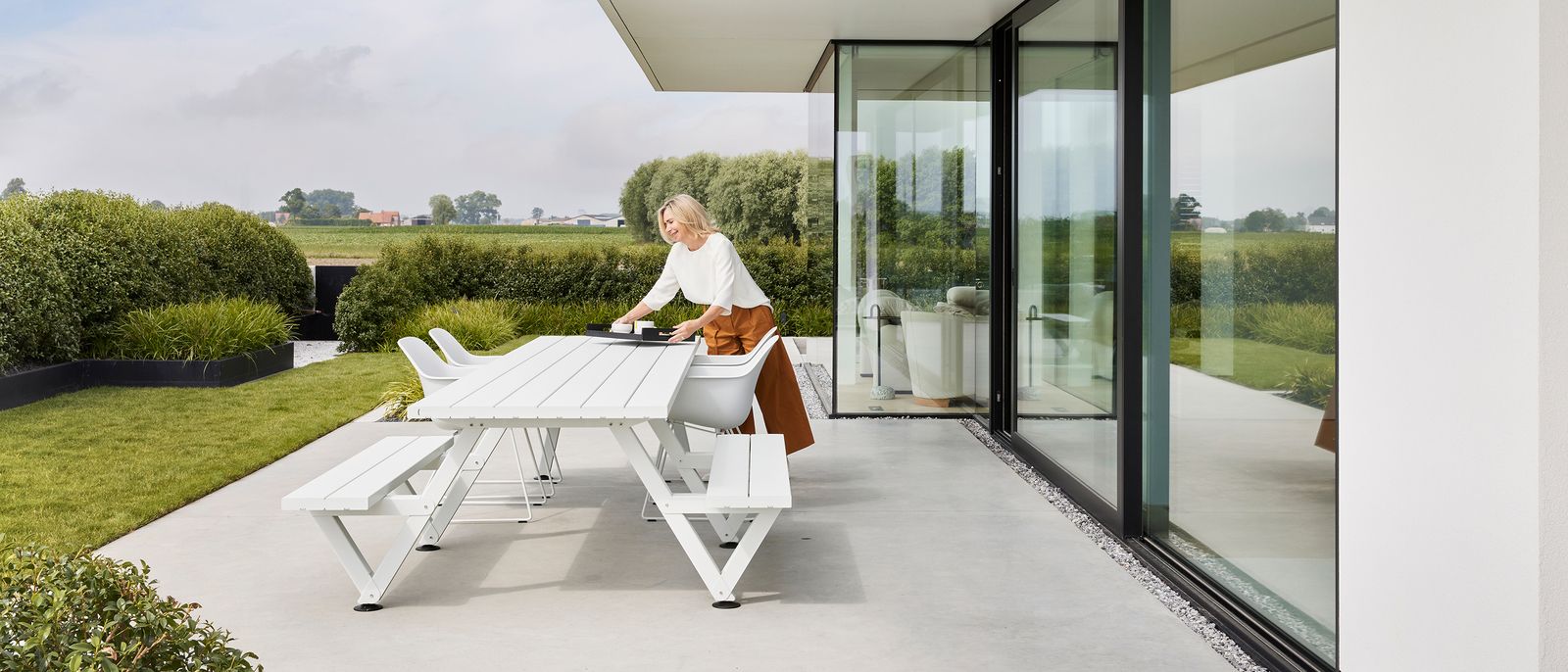 Reclined or seated?
Two pieces of furniture in one? Sure! With Sol+Luna you always have the option between a soft lounger or a relaxing sunbed. Whether it's enjoying bubbles with friends or reading a book by yourself, this outdoor lounge chair suits your needs.
A space-saving piece at heart, this multifunctional lounger fits small patios with ease but feels at home by the pool as well.
Cheers to sunny Sundays with ideal outdoor furniture.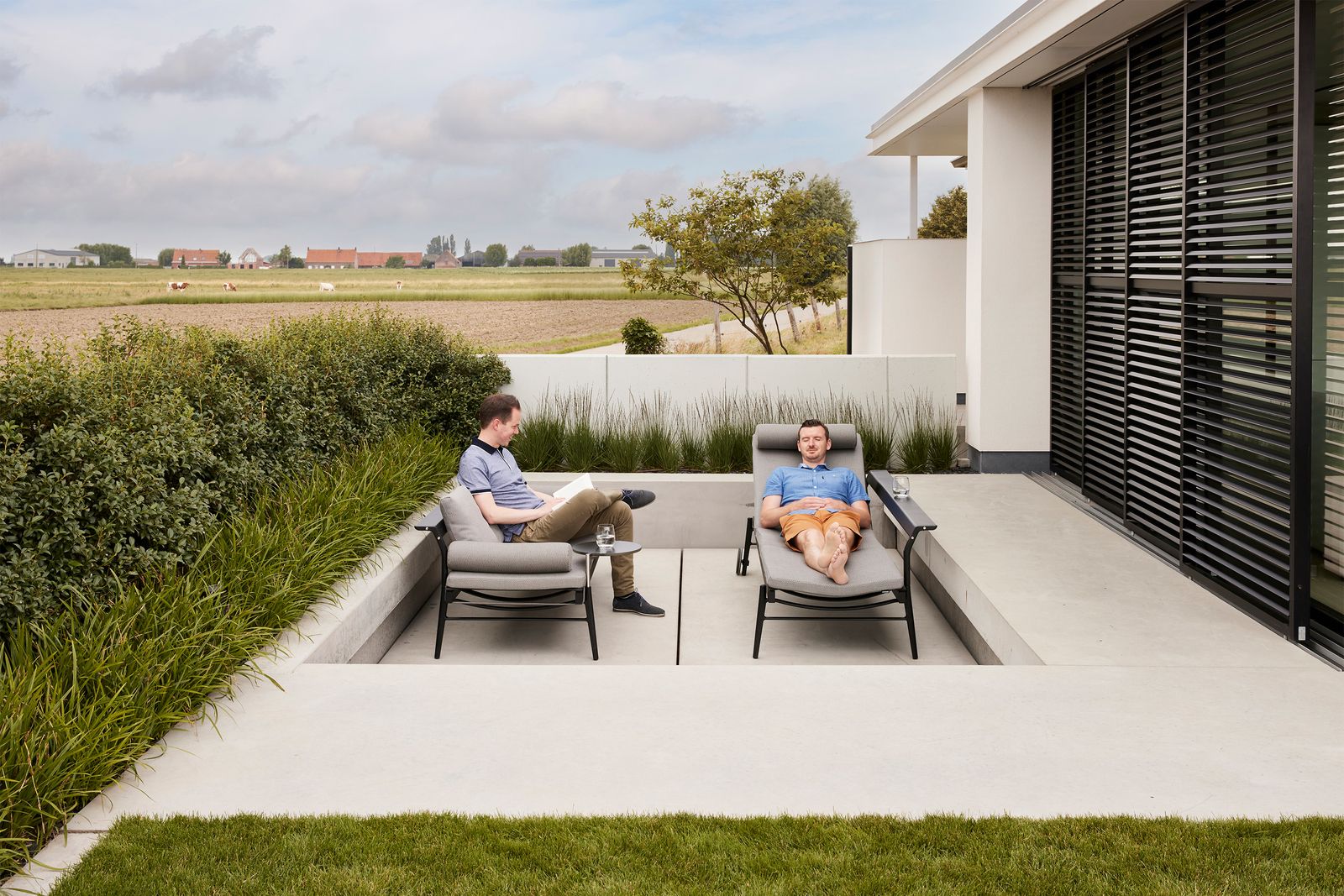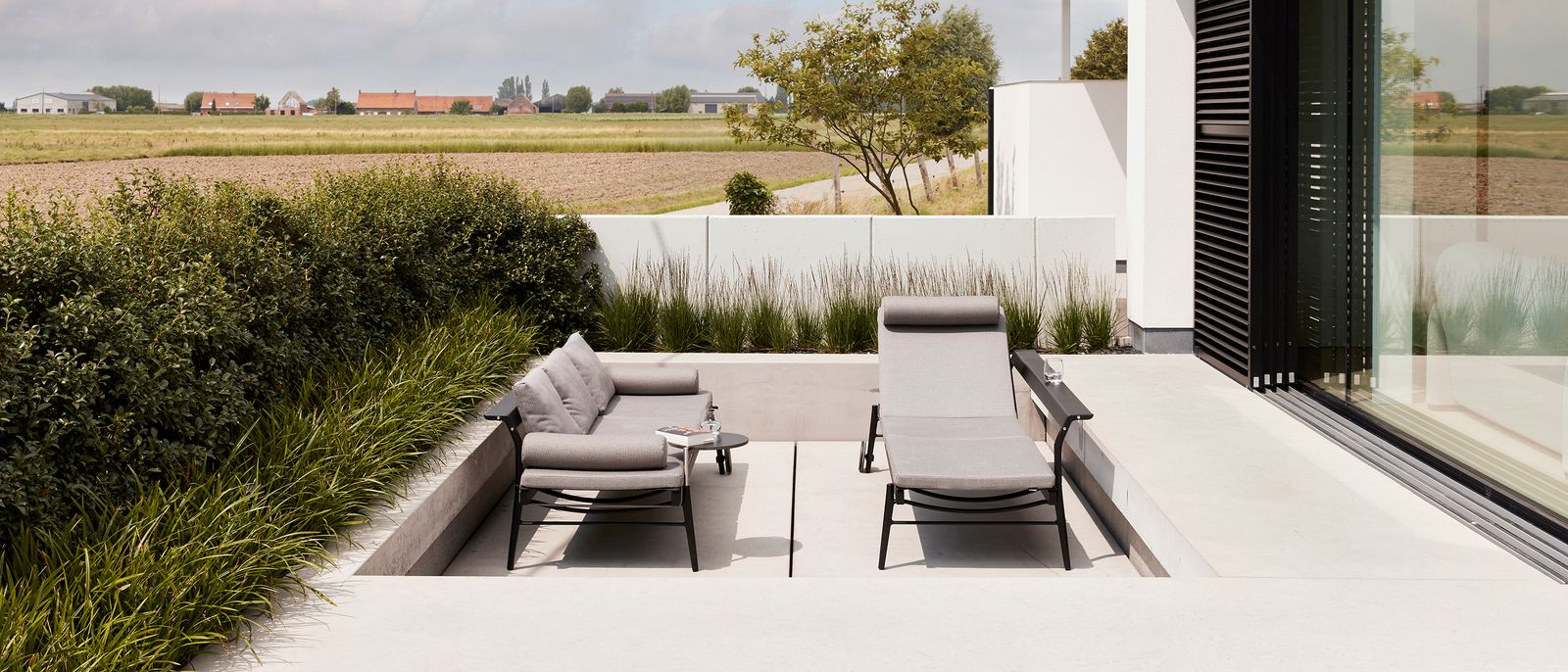 © Pictures by Beeldcollectief