Indoor office jungle
Tokyo, Japan
In projects, Pantagruel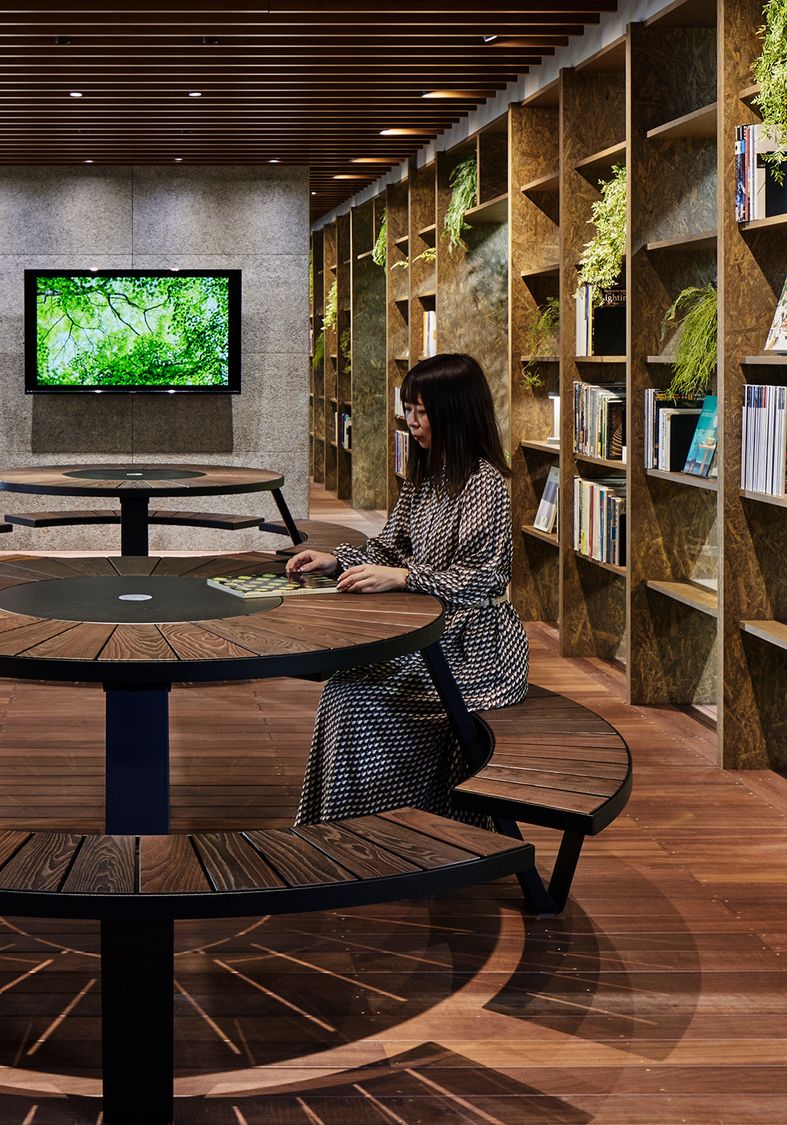 Offices today are nothing like the workspace from a few decades ago. In line with a new way of working, the work area has adapted to what people need the most throughout the day, and that no longer seems to be cubicles, white sterile walls and dropped ceilings.
At Endo Lighting in Tokyo, Japan, they found that employees seek a mix of workspaces, one might be for focused work, one for team calls, another for a moment of relaxation, and another for brainstorm sessions. This particular area is the indoor patio, which brings the outdoor elements indoors.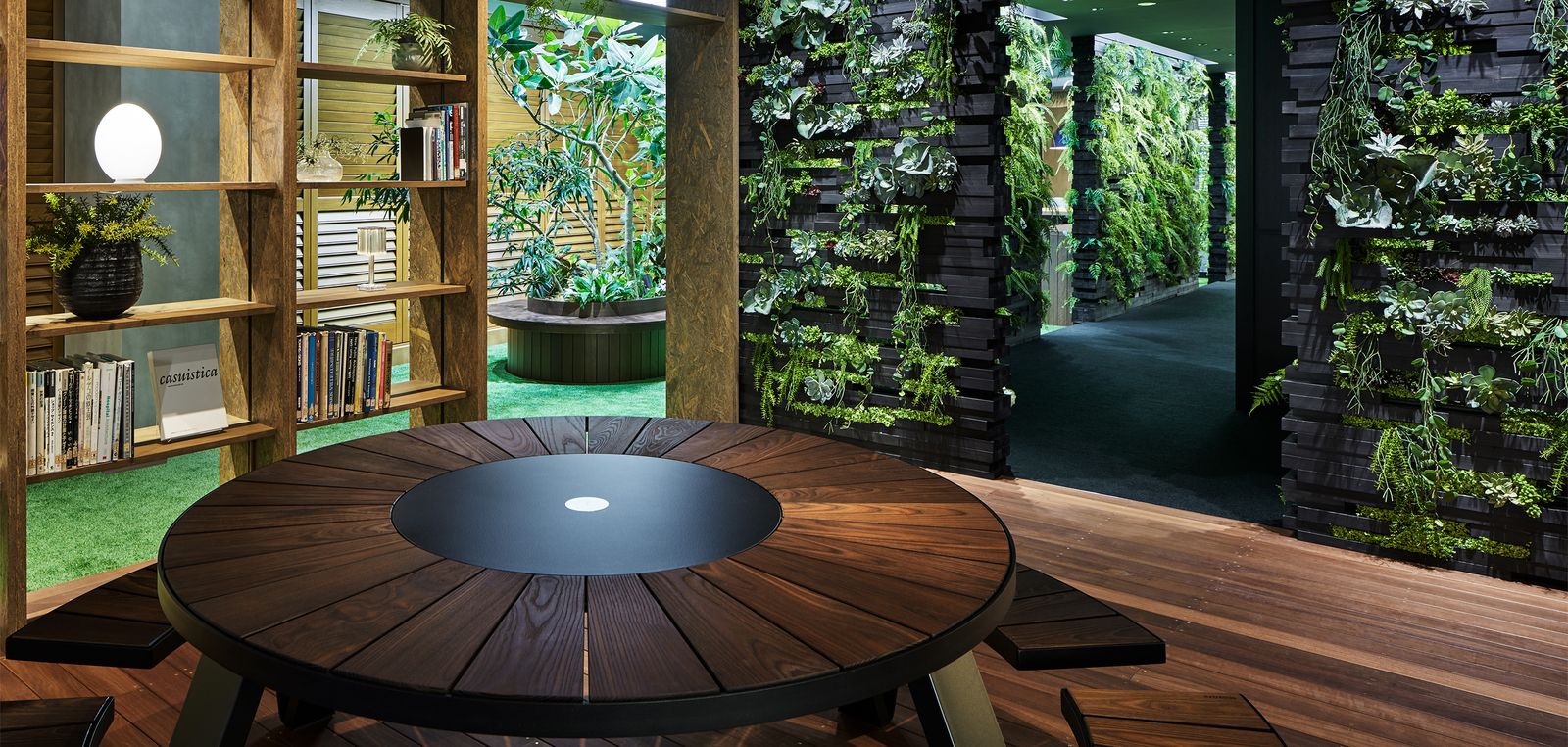 Bringing nature indoors
Biophilic design at heart
With both real plants, fake plants and even screened greenery, dimmed lighting, and plenty of wooden materials, this space has a soothing effect. Office workers have a place to escape the daily hustle and bustle to empty the mind.
The Pantagruel picnic tables bring people together, and its round shape includes everybody equally. The wooden seats and tabletop add a warm touch, while the shadow play adds an exciting element to the space.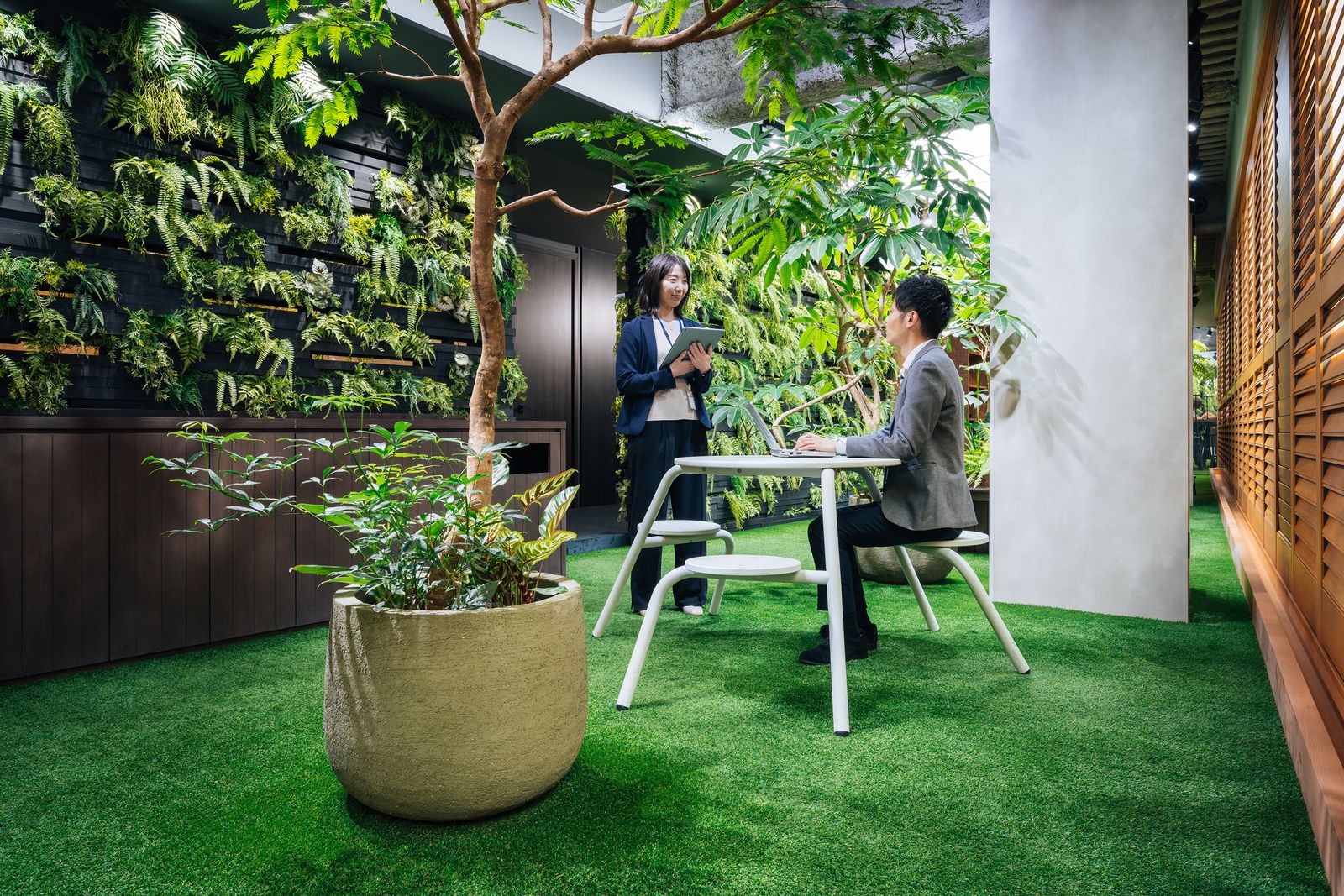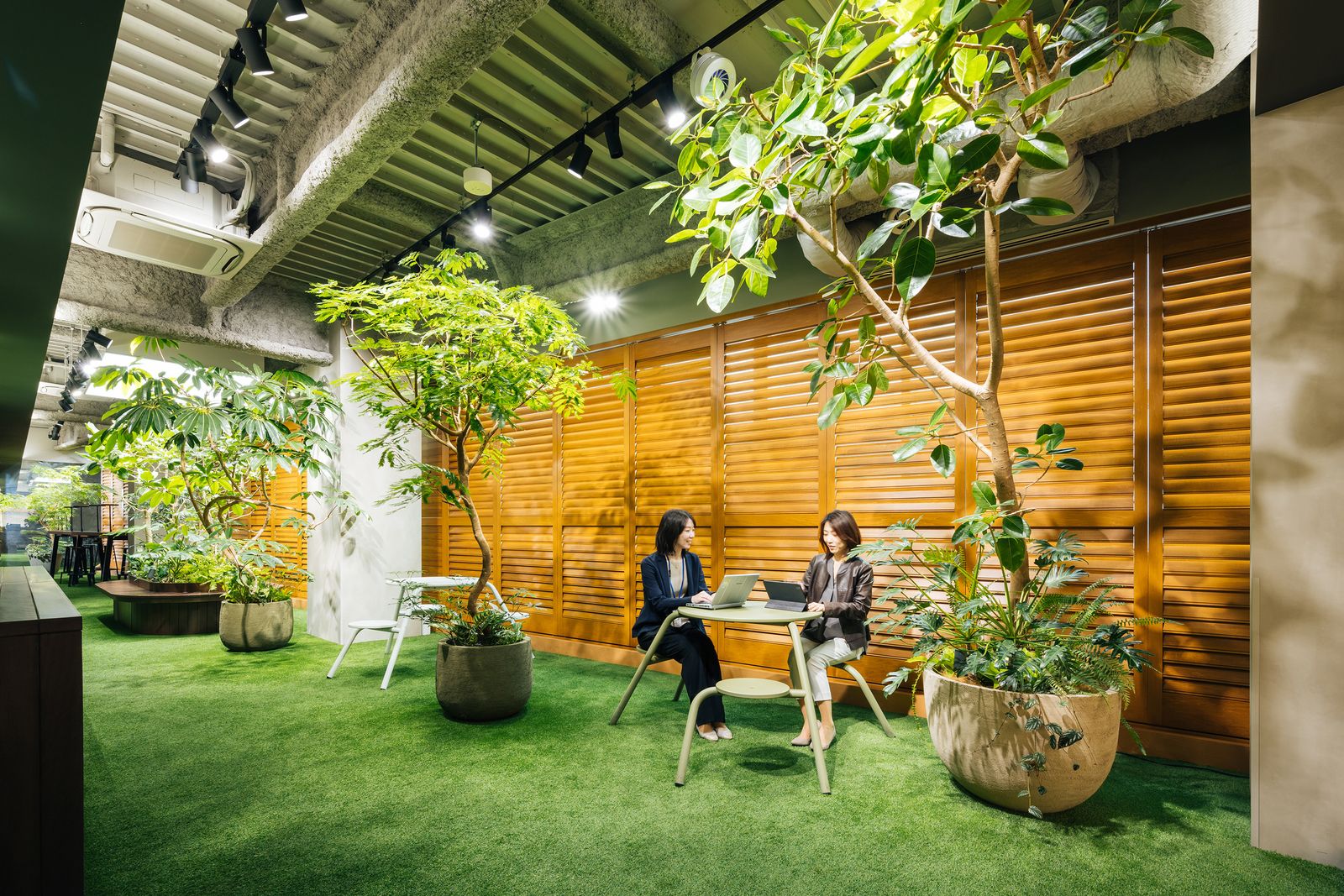 Looking at the greenery, surrounded by natural smells and sounds, you would easily forget that this is an office.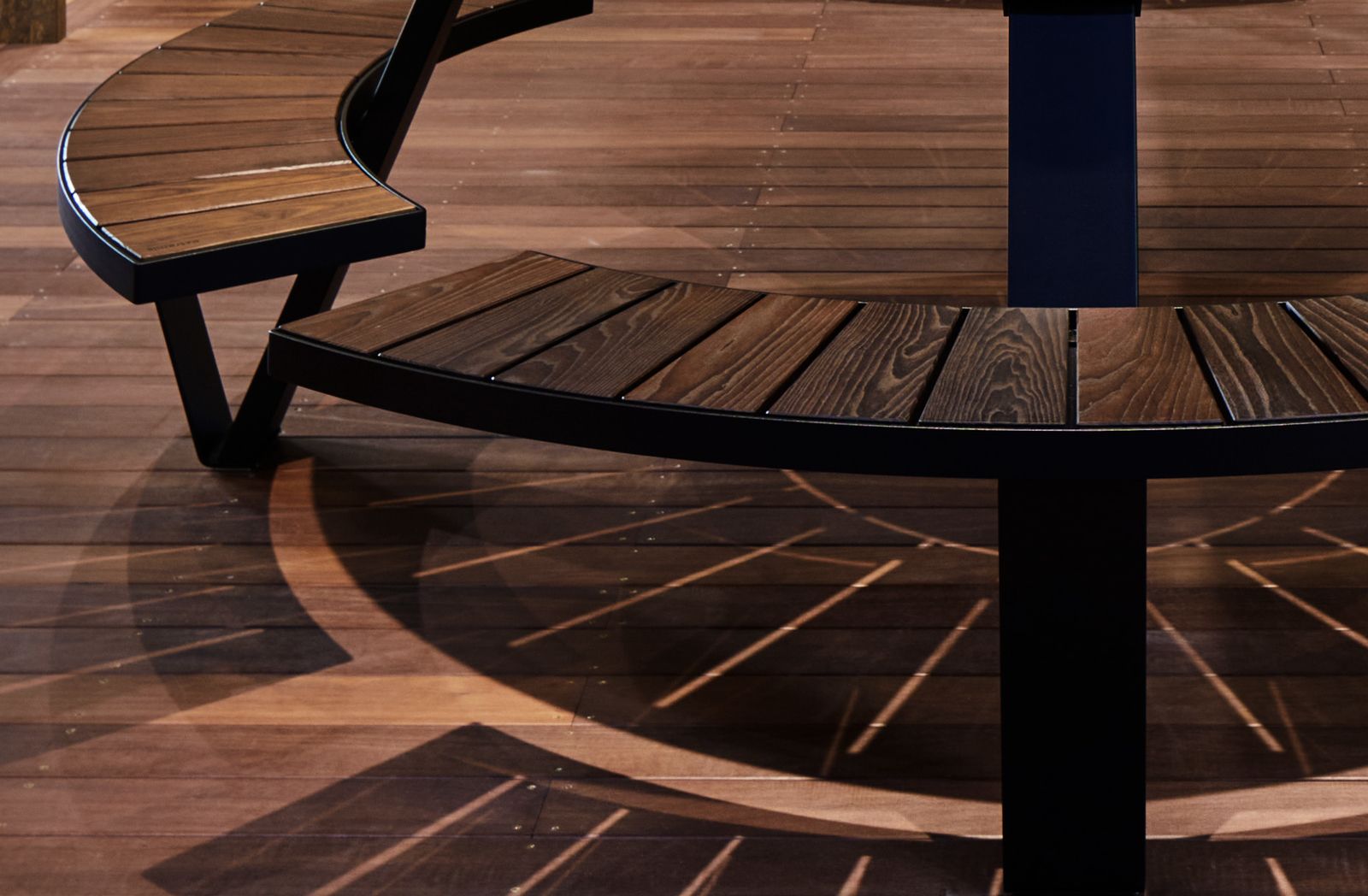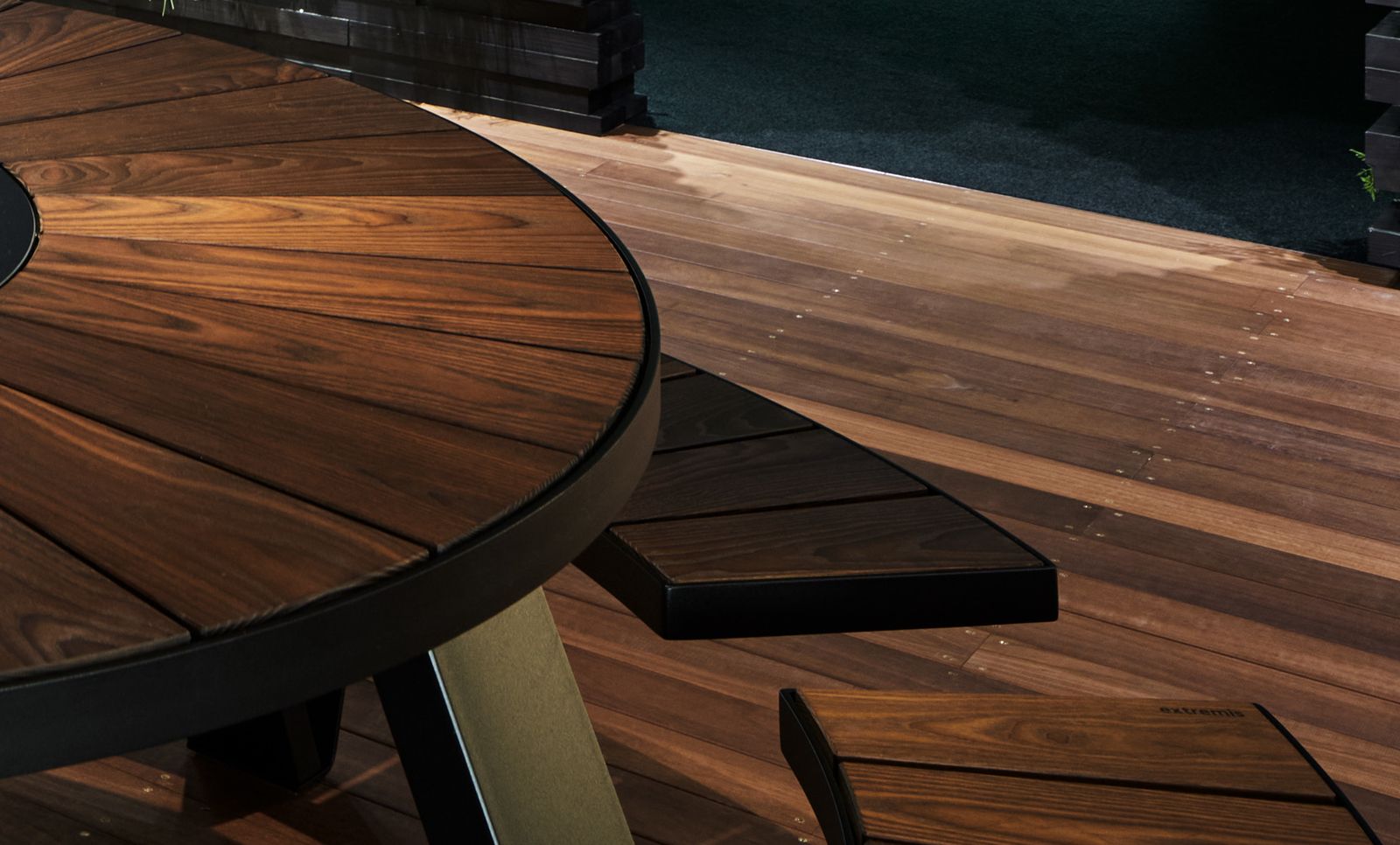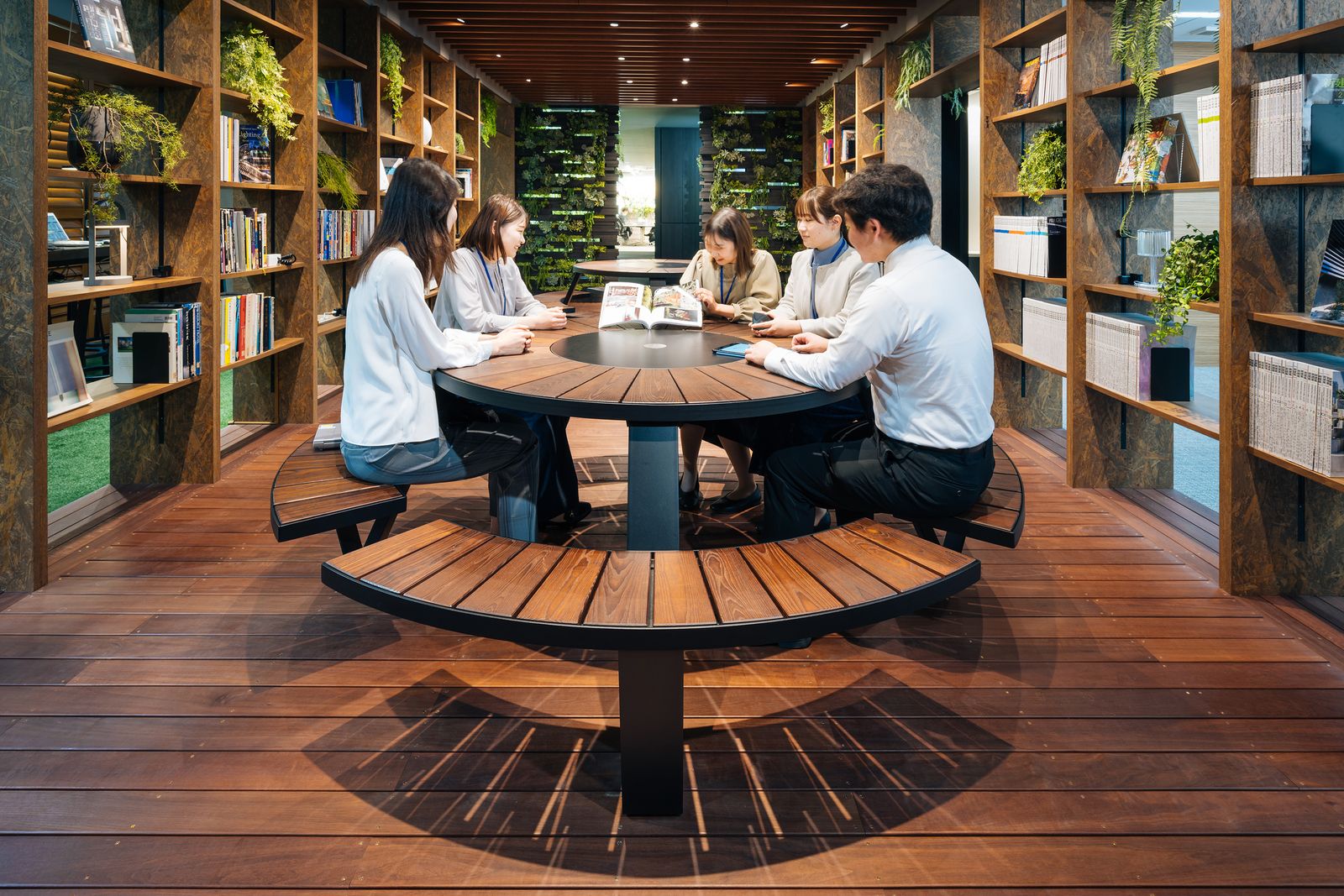 Images: Nacása & Partners Inc
Location: Endo Lighting Synca UX Lab
Design: IKEGAI & Bros.INC