Pantagruel
collections
A graceful offspring
An older idea can be the perfect starting point for a new one. That is why we optimised the design of our Gargantua Collection. The result? A round table with even greater refinement, that brings people together and adds even more fun and ease to every occasion with a built-in revolving platform - the Lazy Susan.
If you are familiar with 16th century literature you may have heard of the giant Gargantua and his son Pantagruel. The innovative Gargantua table was the first design that launched Extremis. It's only fair to give him a worthy successor. Is it not?
This 2nd generation round picnic table features a discreet revolving platform: the Lazy Susan. Pass the salt please! No awkward reaching over colleagues for the pepper. No knocking the drinks over at the restaurant.
In addition to the picnic version, there is the Pantagruel table and the high table. With extra features in all the right places, you can spend more time focusing on your company around the table. This is a true tool for togetherness.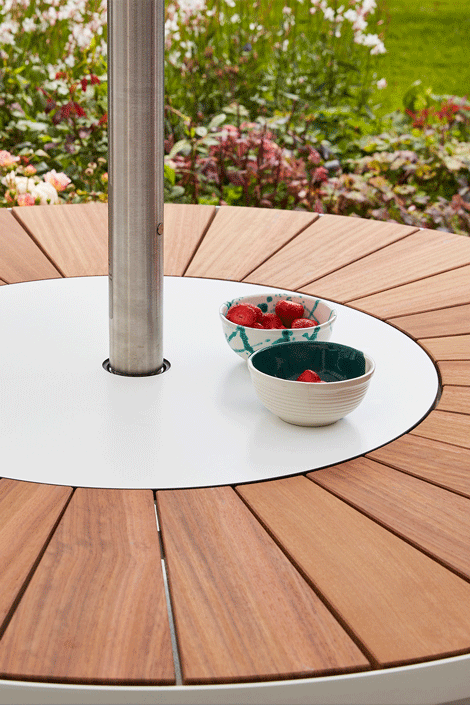 Food and drinks are just a spin away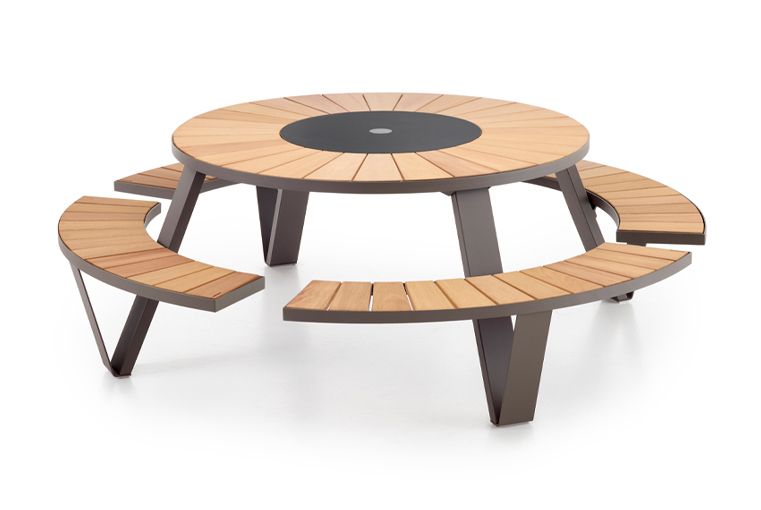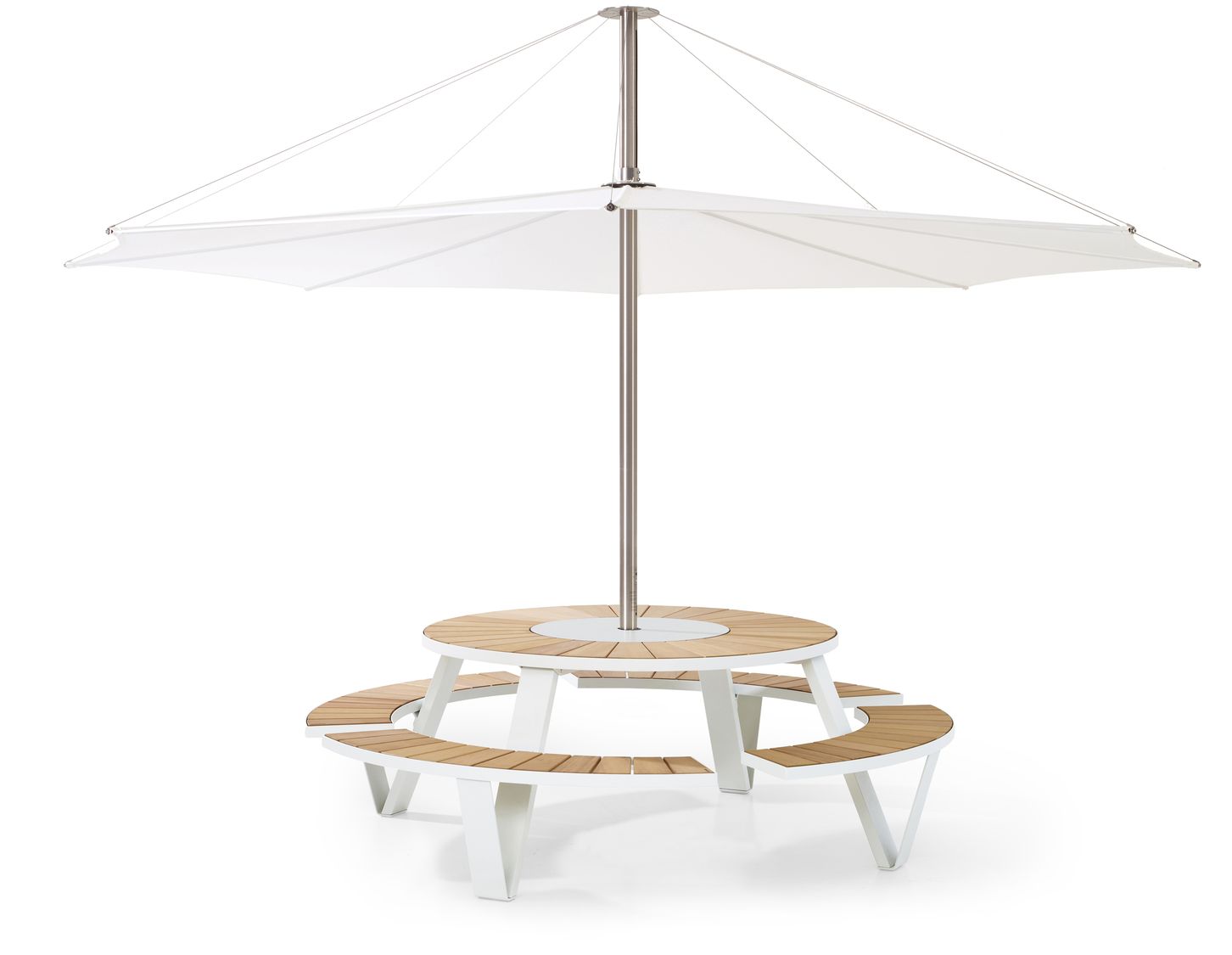 Add an Inumbra or Inumbrina shade to keep it cool
Award winning product

Friends of the collection