Kosmos cocooning
Oostduinkerke, Belgium
At home, Kosmos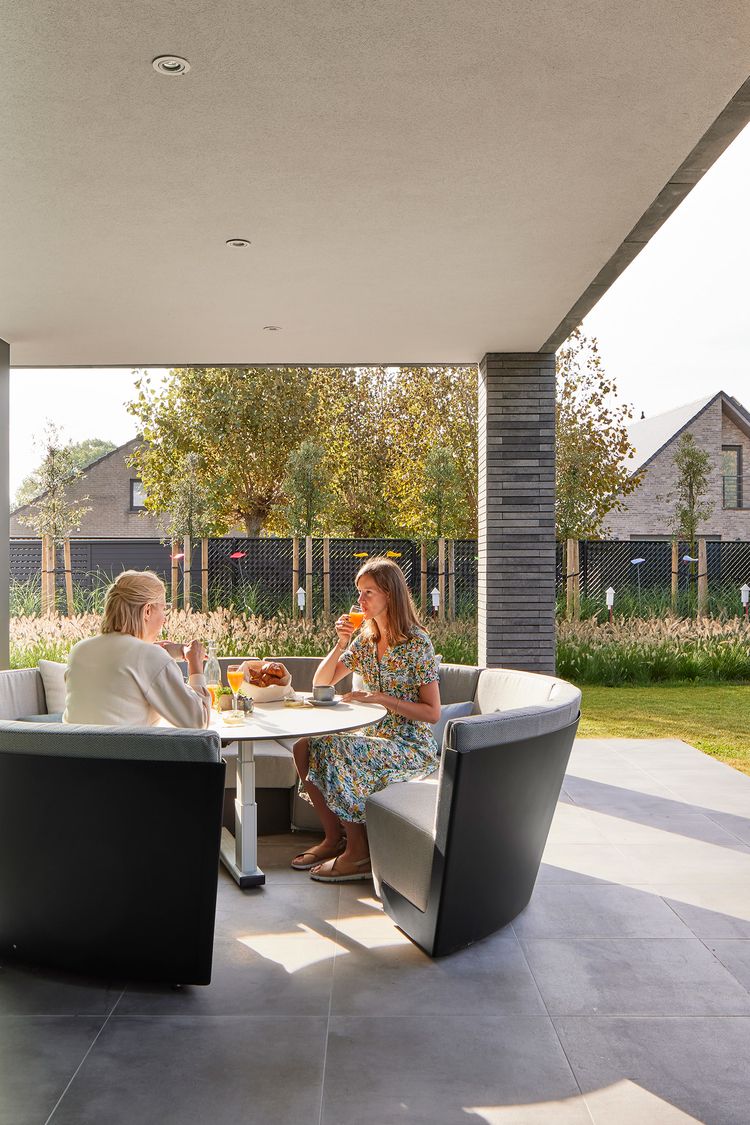 Is there anything better than having breakfast outdoors? With some freshly squeezed juice and baked buns, still hot to the touch, you're set for the most wonderful day!
Hop into the Kosmos sofa to freeze time and experience this moment to the fullest. Enjoy a sit-down meal in this circle of coziness, or bring the table down to stretch out for a while with a glass of wine (not only Romans get to do this).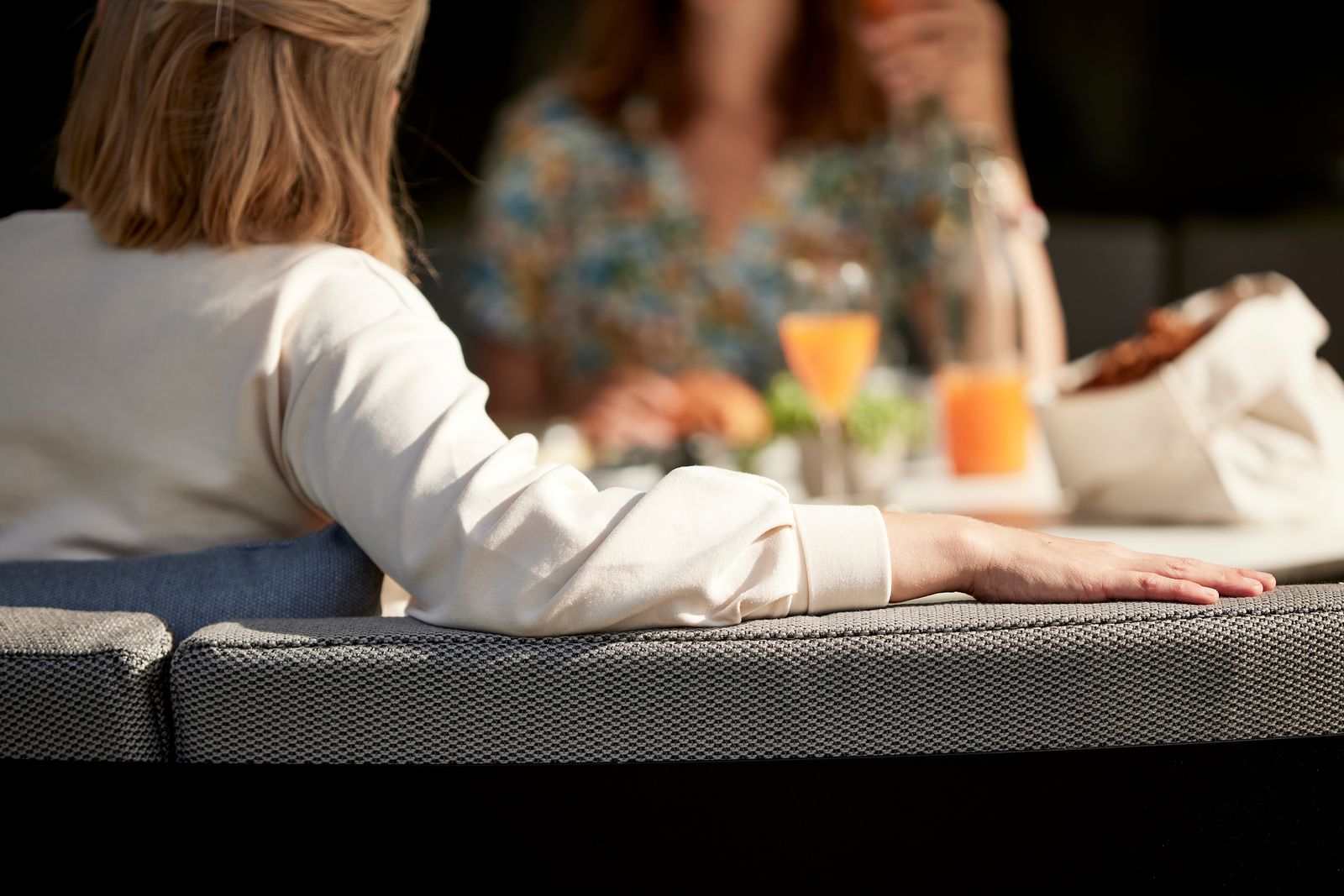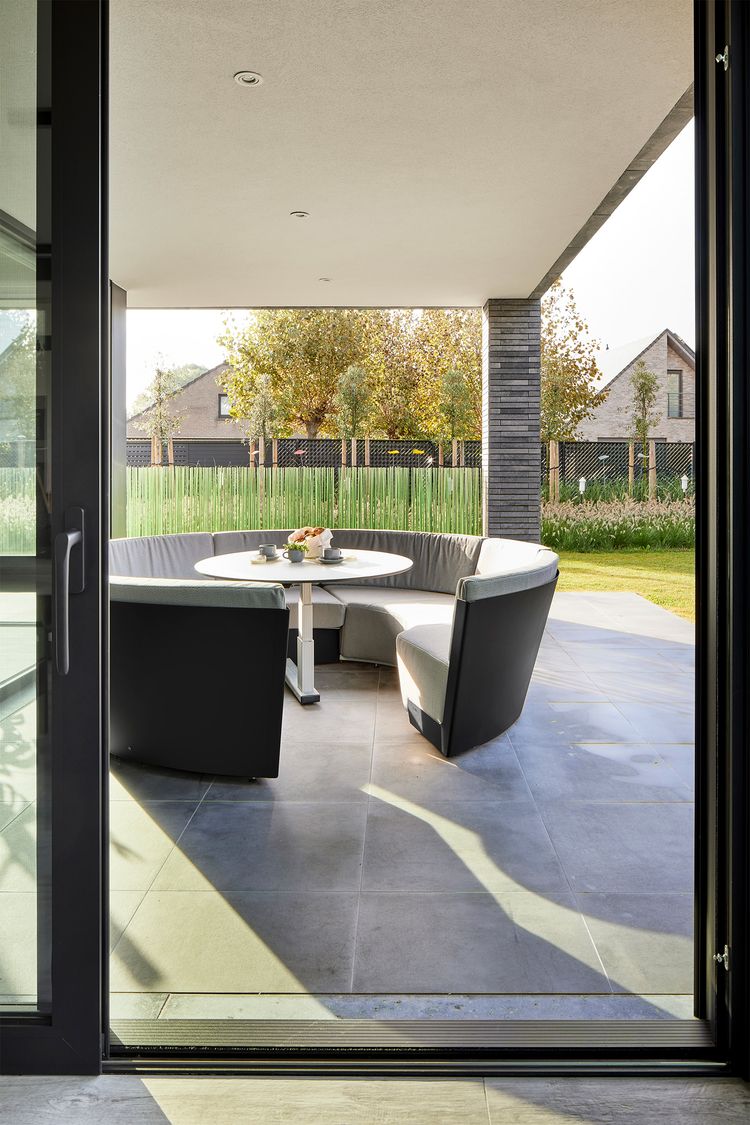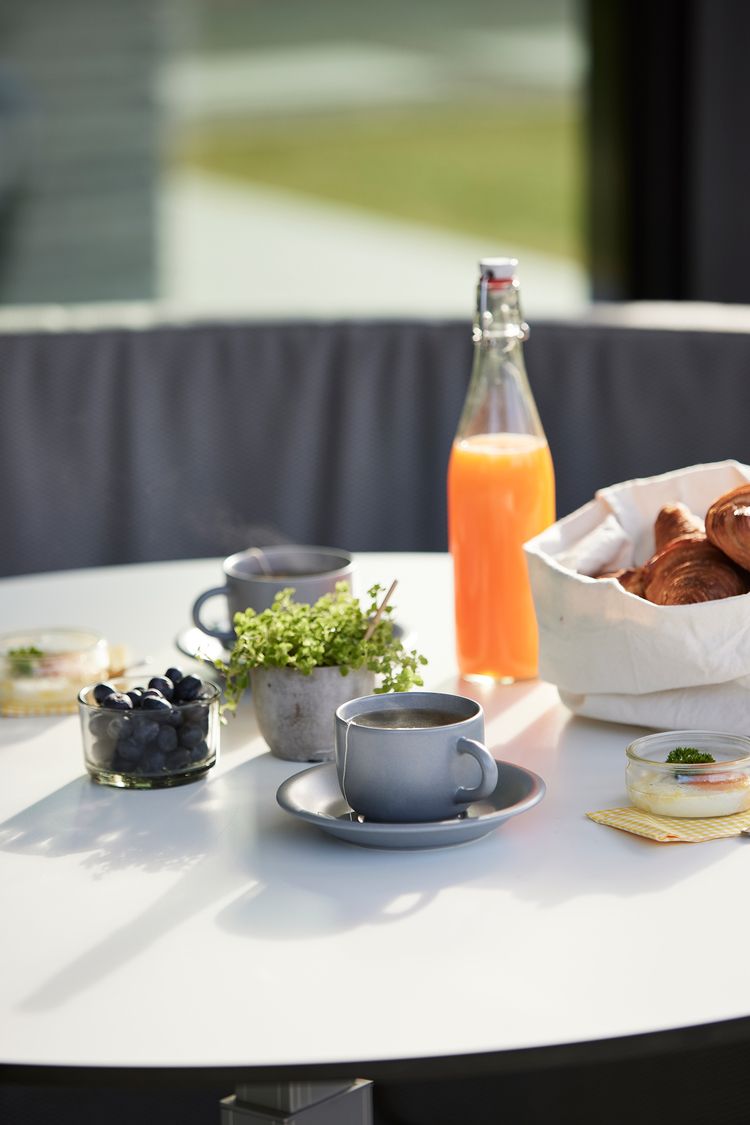 The round shape of Kosmos feels like a cocoon to get lost in.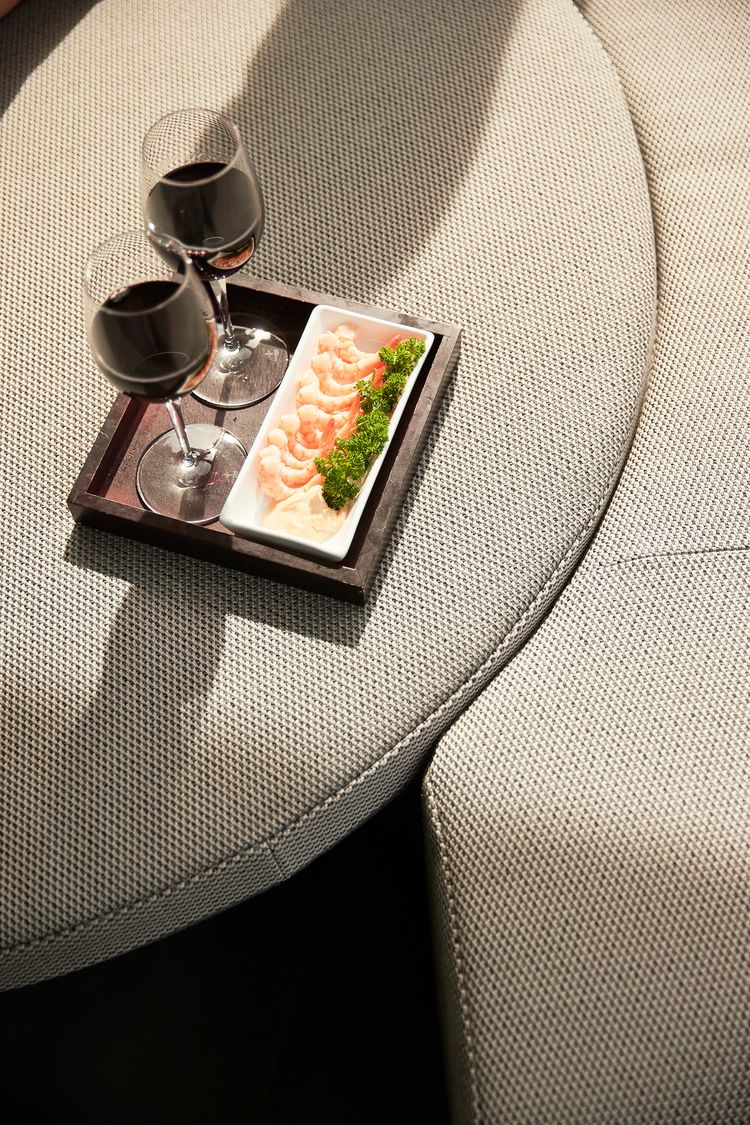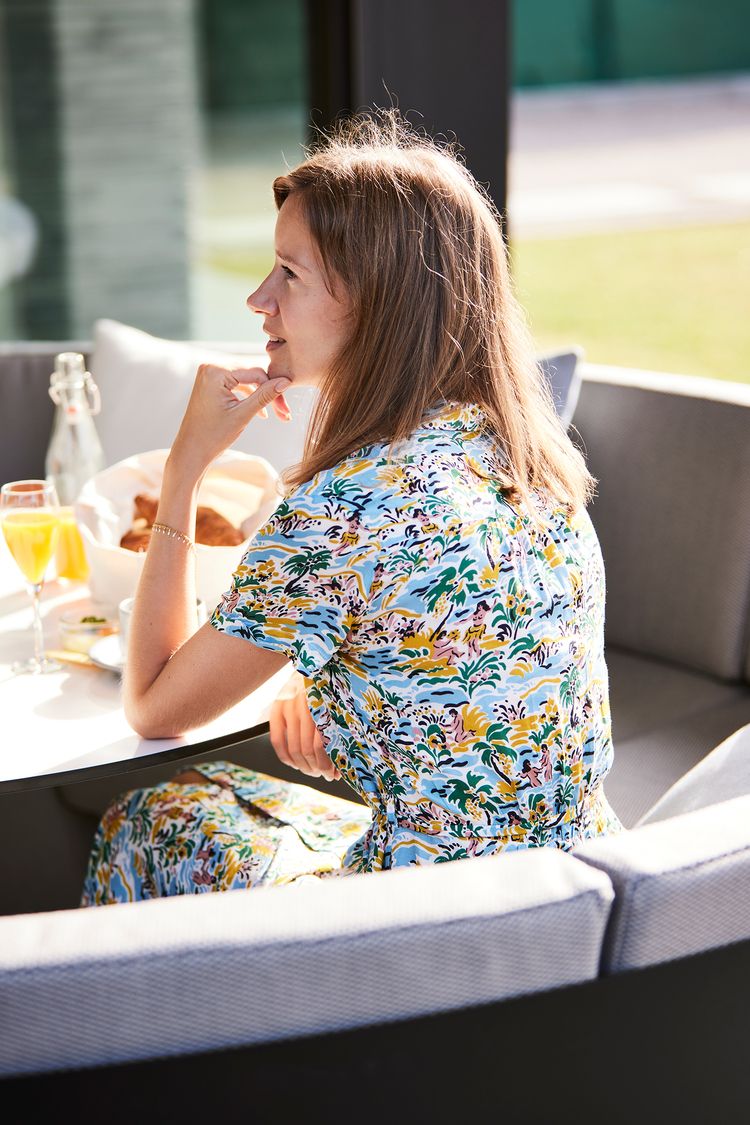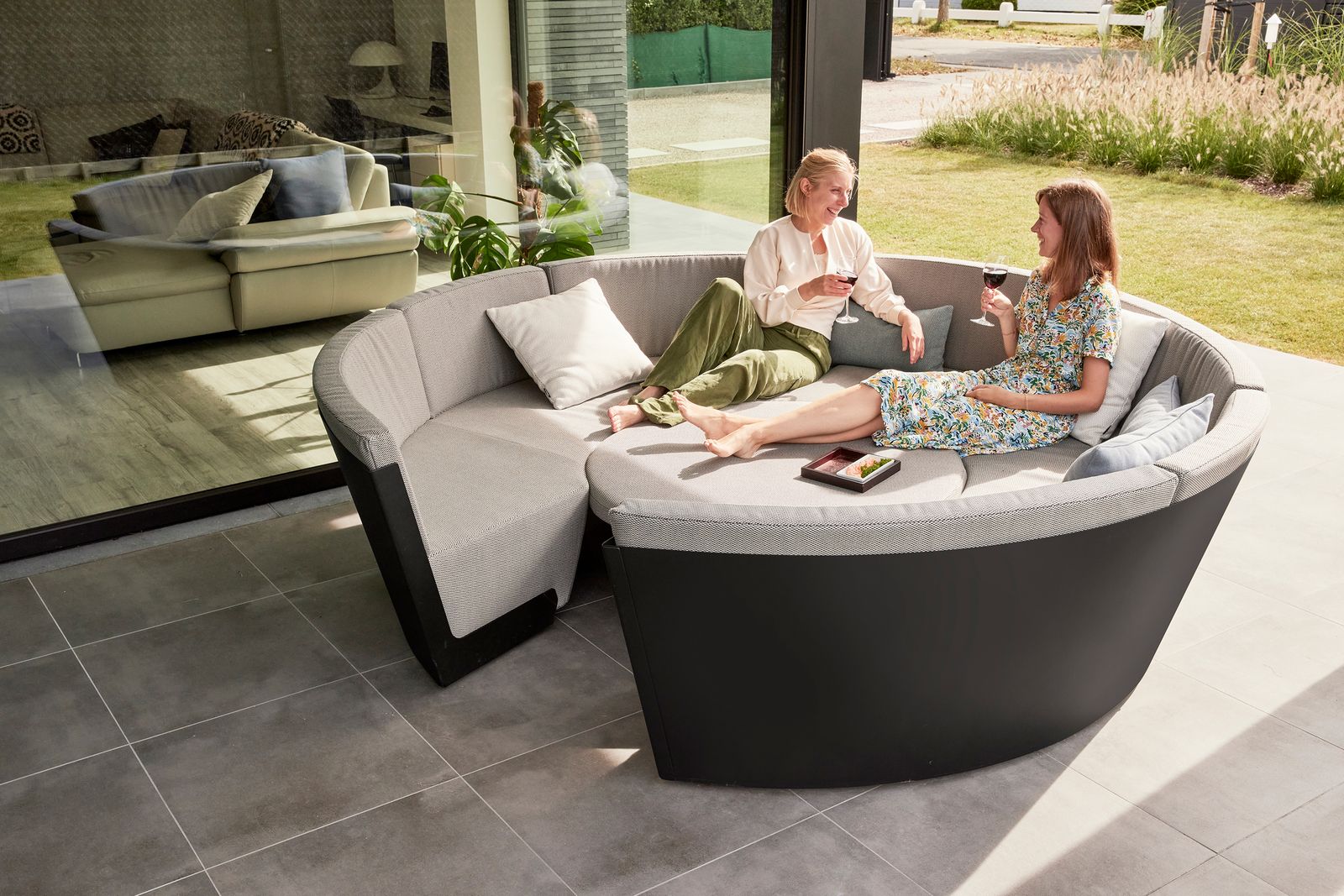 Pictures by Beeldcollectief