Kosmos
collections
Talk, eat, siesta: all-in-one
The sense of being aboard a yacht, without feeling seasick. Does it get any better? This table-seat combination is a circle of coziness that looks sleek and turns easily into a daybed. Kickstart the day with breakfast, enjoy a little sunbathing or admire the sunset with refreshing cocktails; everything is possible with Kosmos! Kosmos is the perfect go-to, even for business purposes: any meeting that starts here has the potential to become a super creative one.
The coziness and versatility of the yacht cockpit is what inspired Dirk Wynants in his search for an individual, but do-it-all piece of furniture. Table and seats, sofa, bed, light and shade, Kosmos has you completely covered!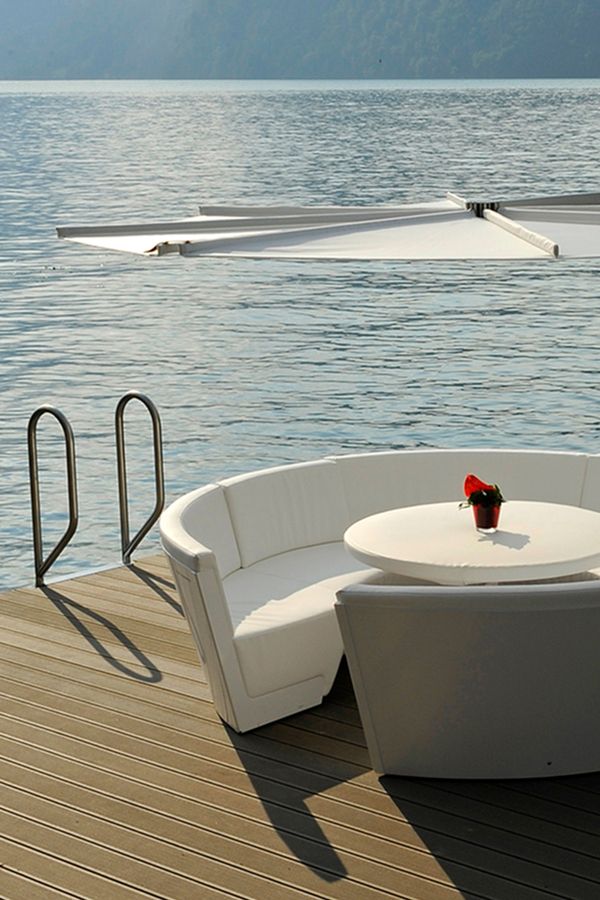 The ultimate do-it-all piece of furniture for every occasion.
Interacting with people is a lot more fun in this cozy, all-in-one yacht-style cockpit.
Award winning product