Lovely holiday garden
Oudenburg, Belgium
At home, Hopper
Bart and his family turned their garden into a beautiful paradise. The infinity pool and Hopper picnic table are the eye-catchers of this rather compact garden of 250 square meters. The high walls surrounding the back yard are decorated with meter-high yews and a brick barbecue. You're in a holiday mood the minute you enter this green oasis!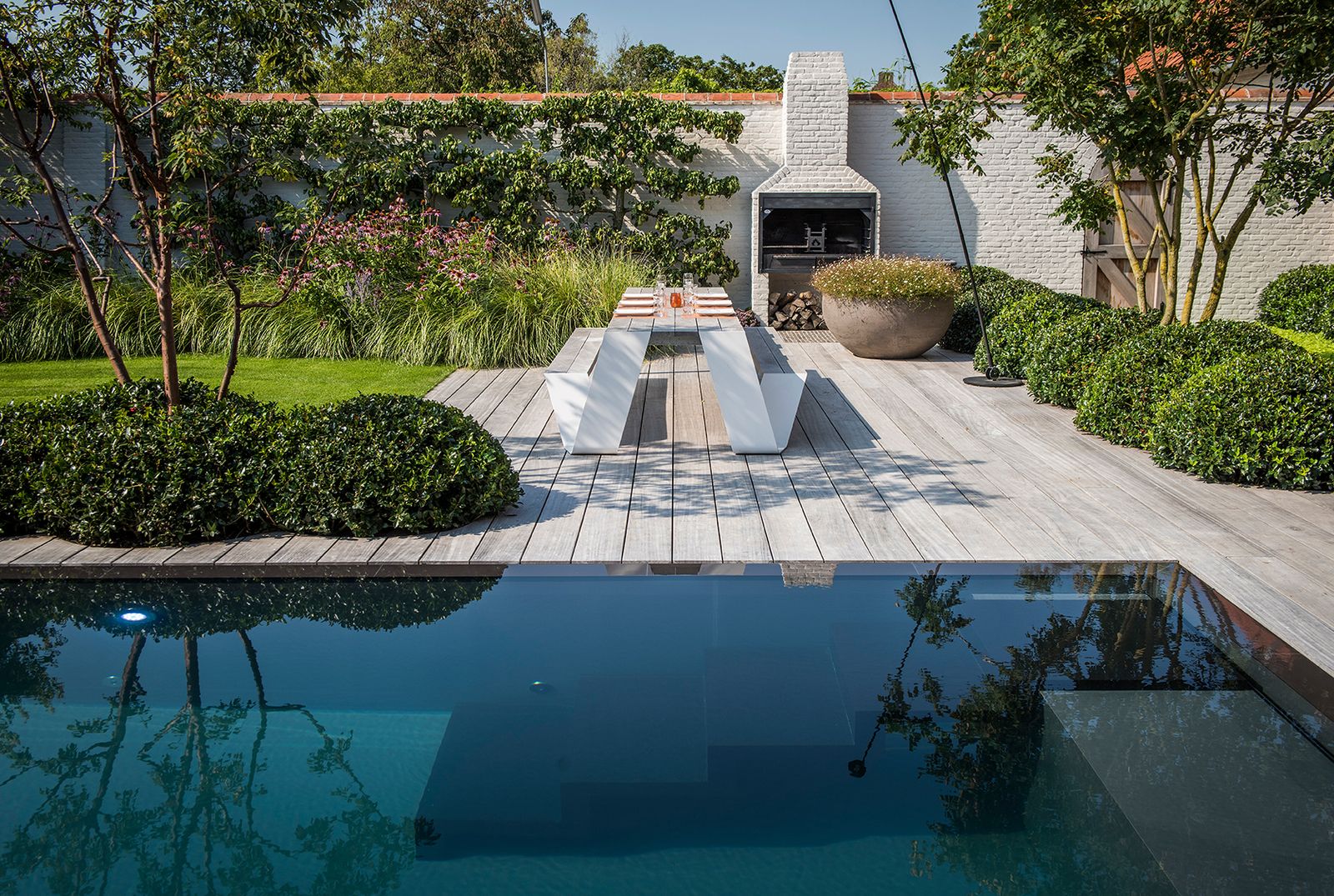 The mirror infinity pool forms a long axis through the garden. Just like the durable Hopper picnic table, it is a pure element that looks beautiful in the garden all year round. The sleek design of the Hopper gives the rustic garden of this rural farmhouse a contemporary touch. In the evening, the sophisticated lighting plan transforms the patio into an extension of the indoor living area. It's the perfect spot for a staycation!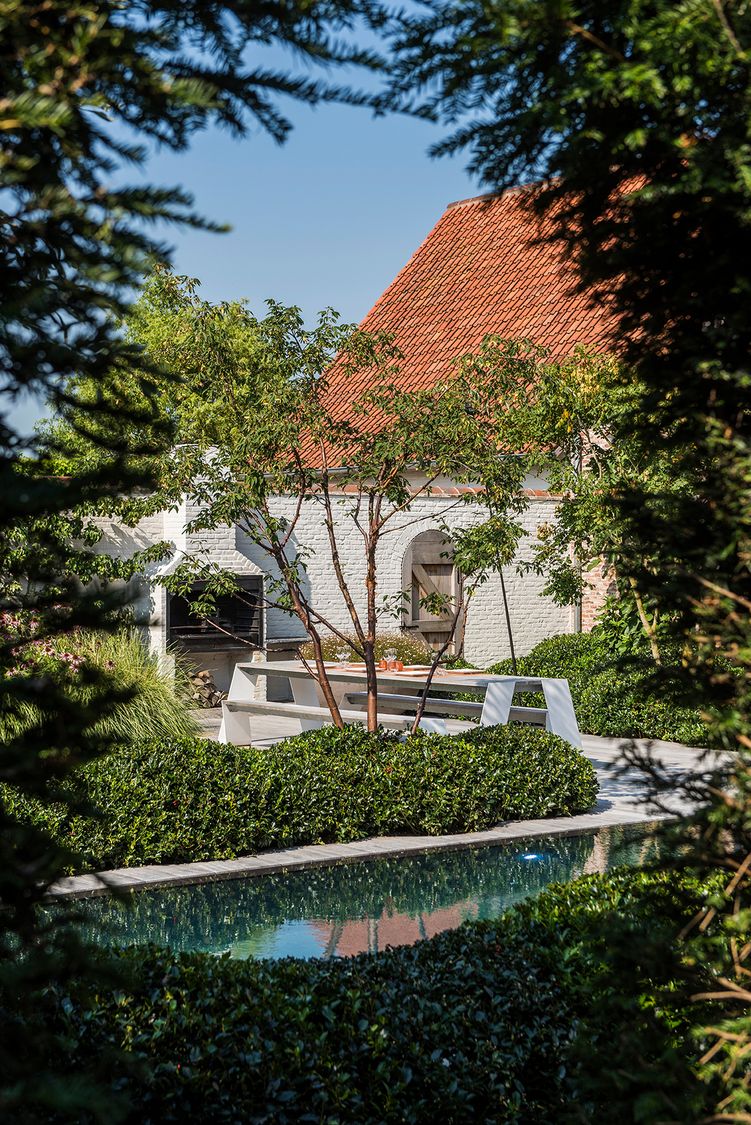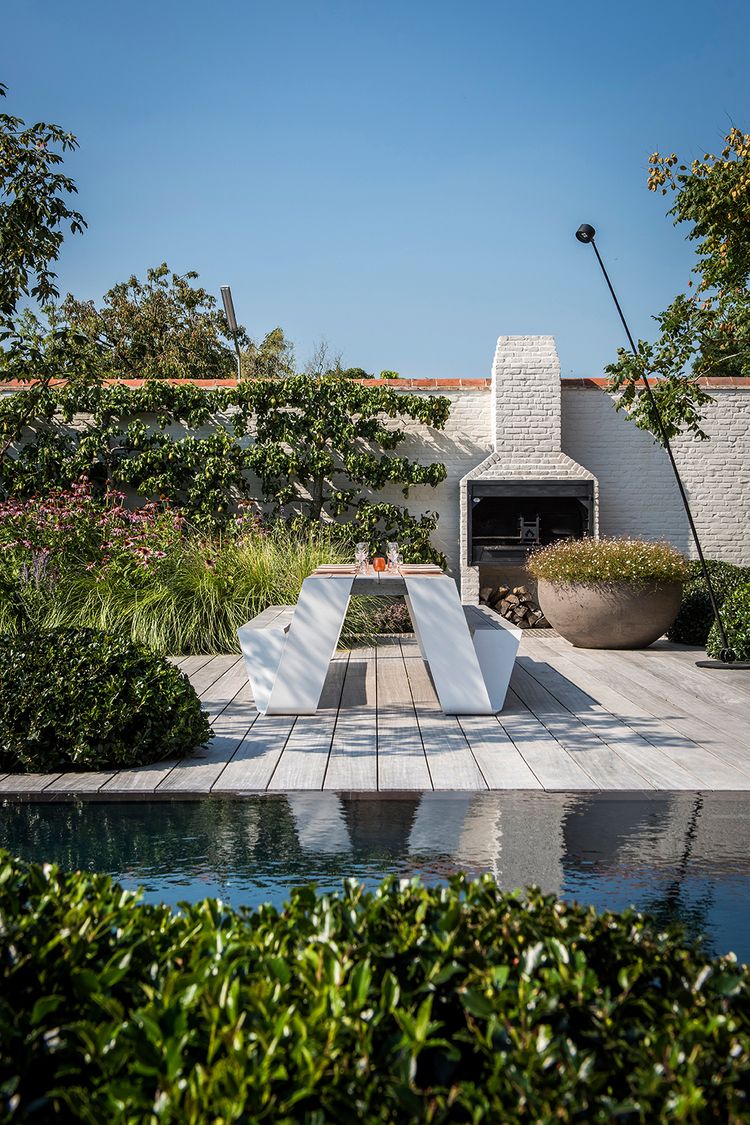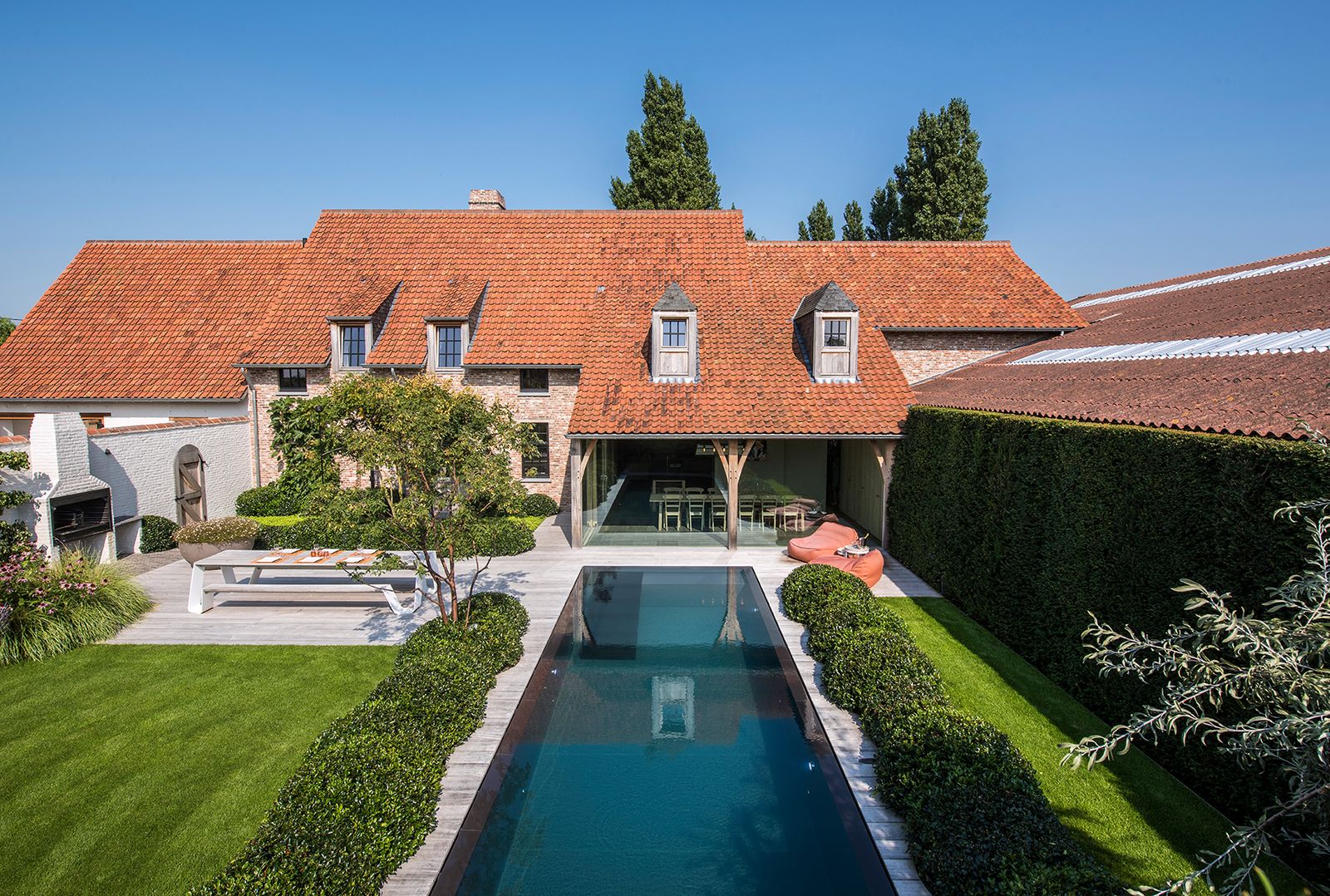 The level of the water surface is the same as that of the terrace and the floor inside. It's a good example of how indoor and outdoor are in harmony.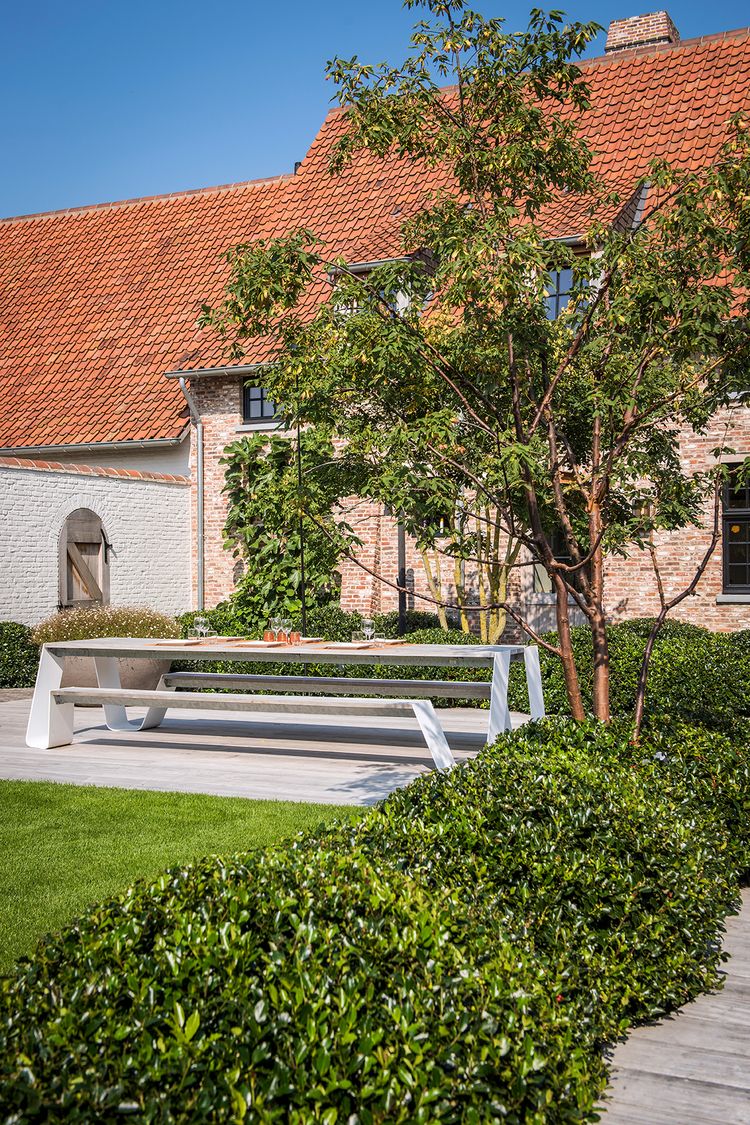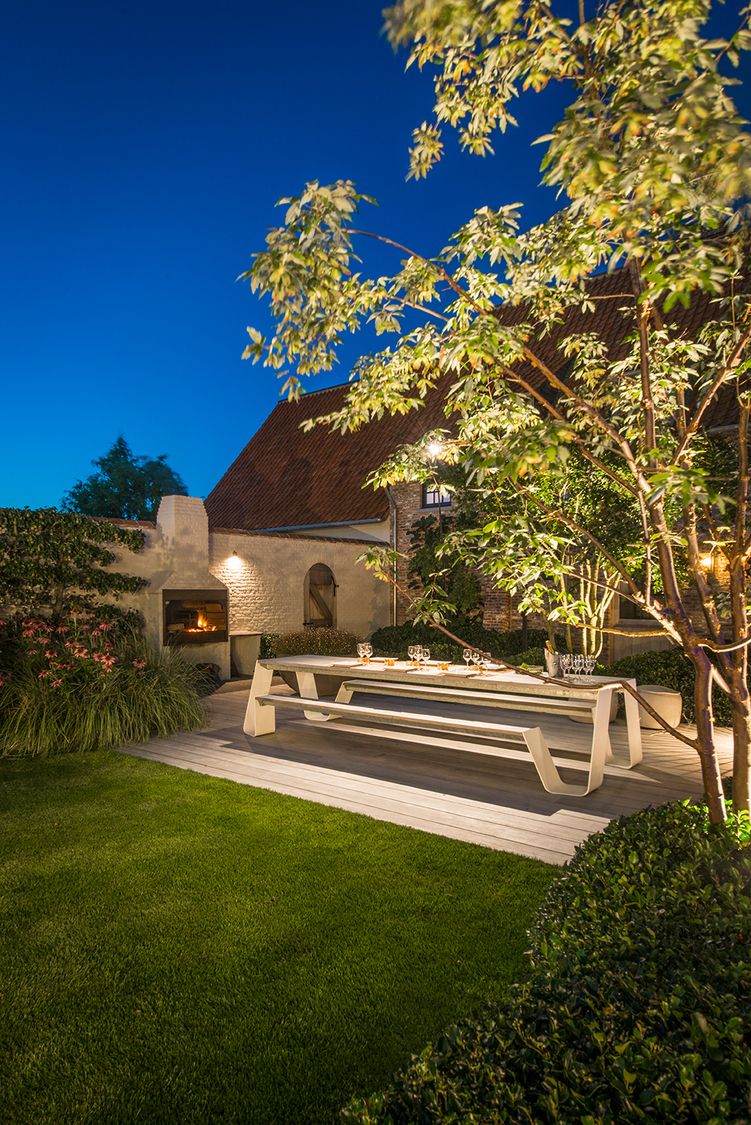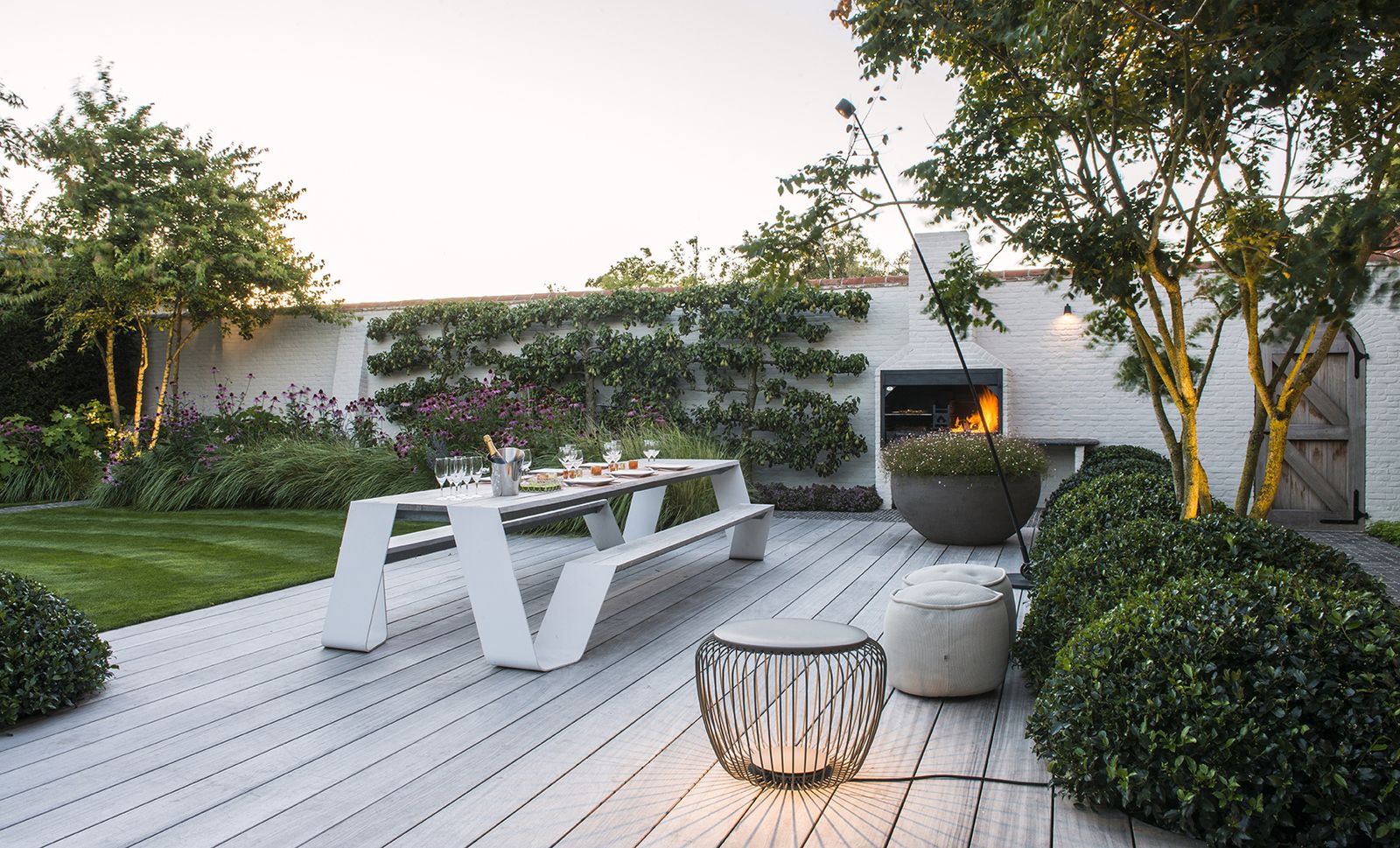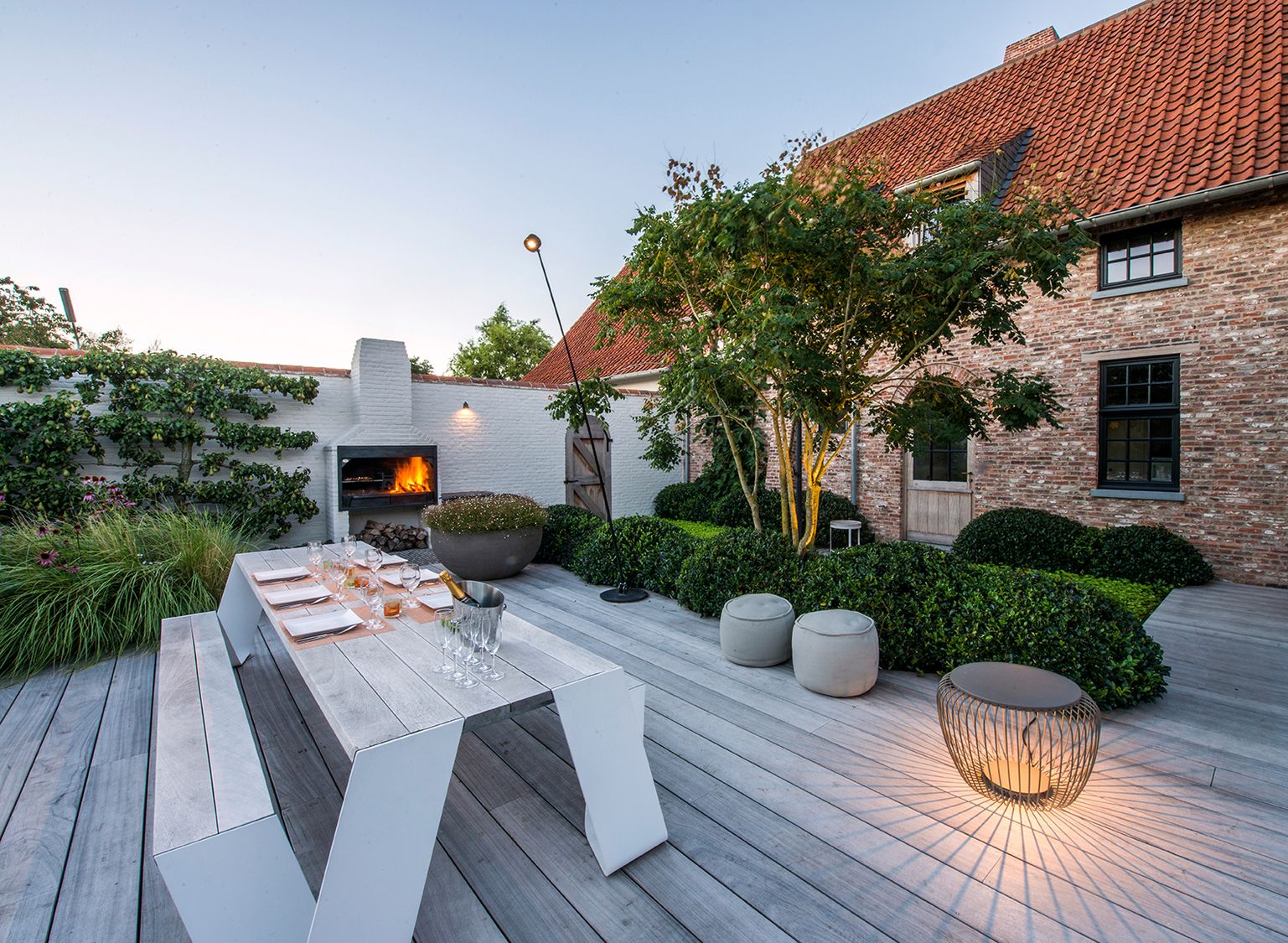 Pictures by Studio PSG
Landscape architect: Garden company Monbaliu
House architect: Peter Bovijn