One of a pair
Poperinge, Belgium
At home, Hopper, Captain's Chair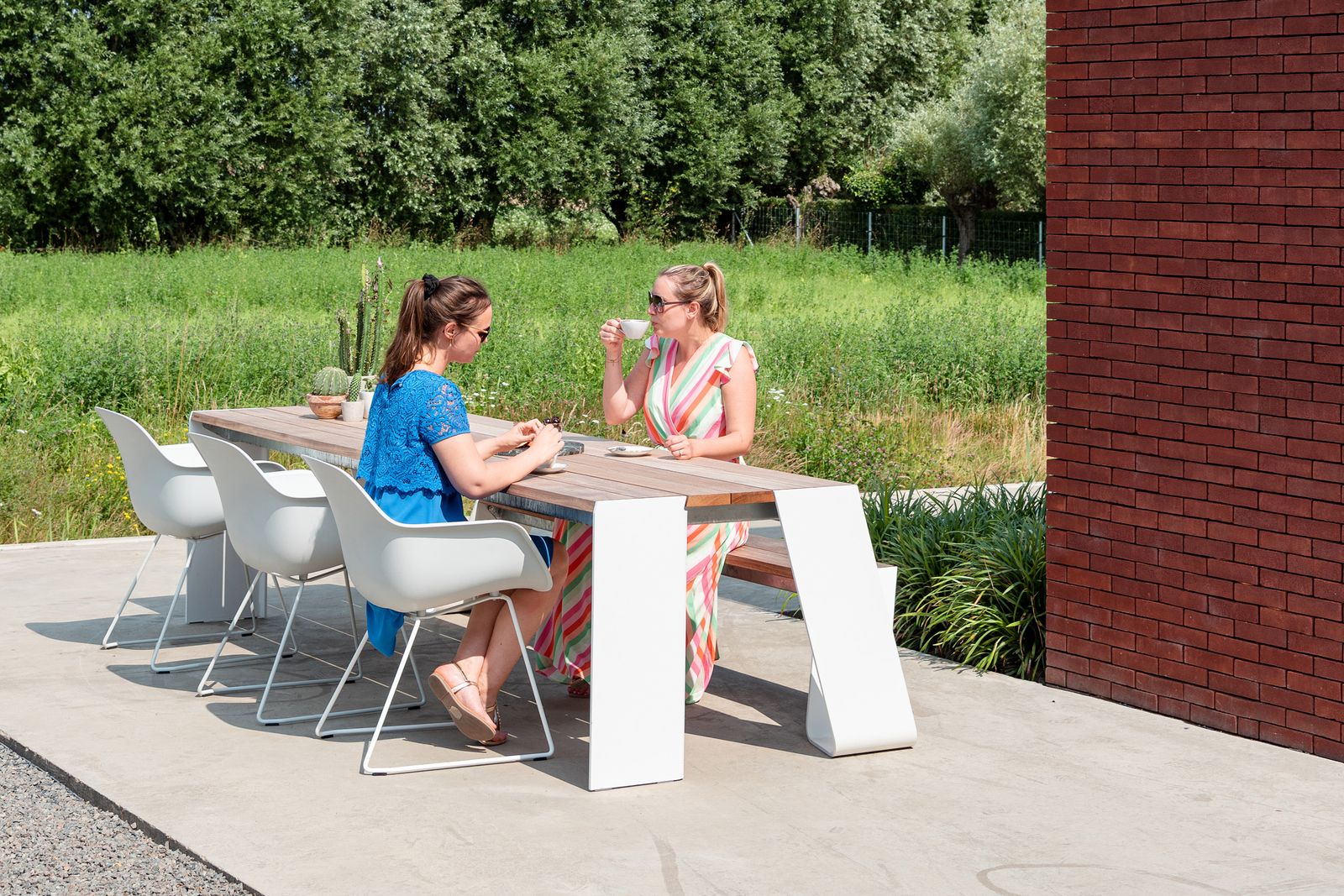 What's your preferred seat? A shared bench that creates an exceptional atmosphere, or a separate chair that offers the flexibility of personal space? At the Hopper combo table, everybody is free to choose their favorite side.
Chair or bench?
It's up to you!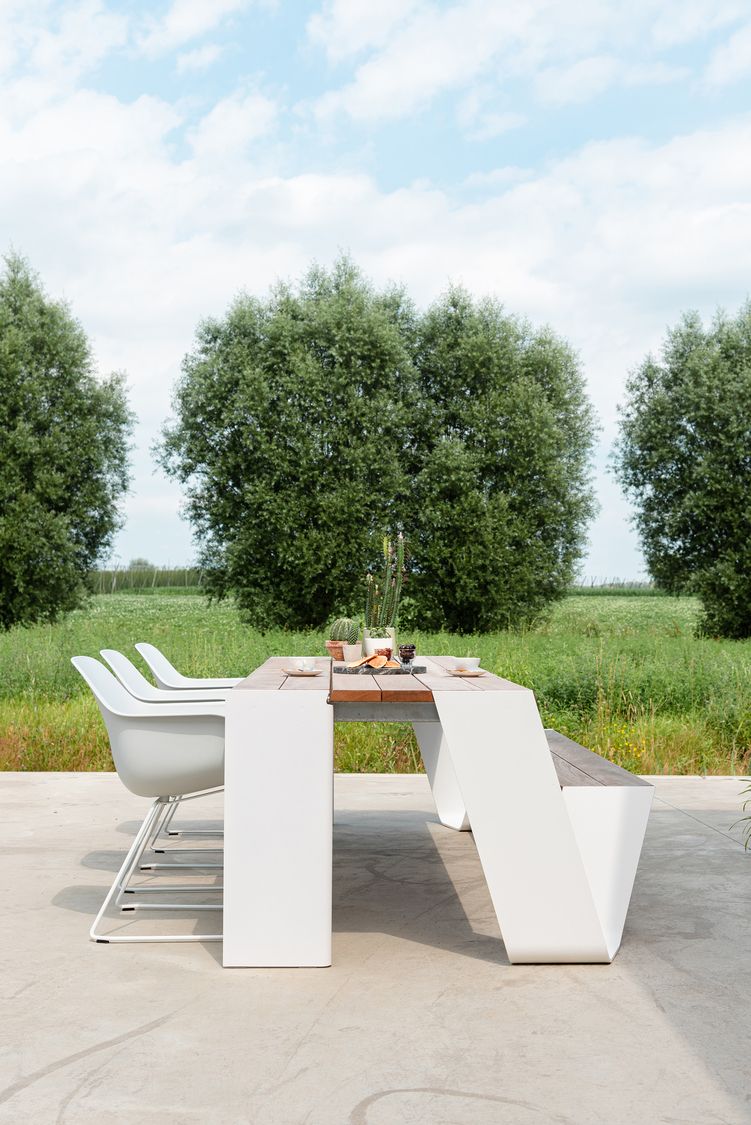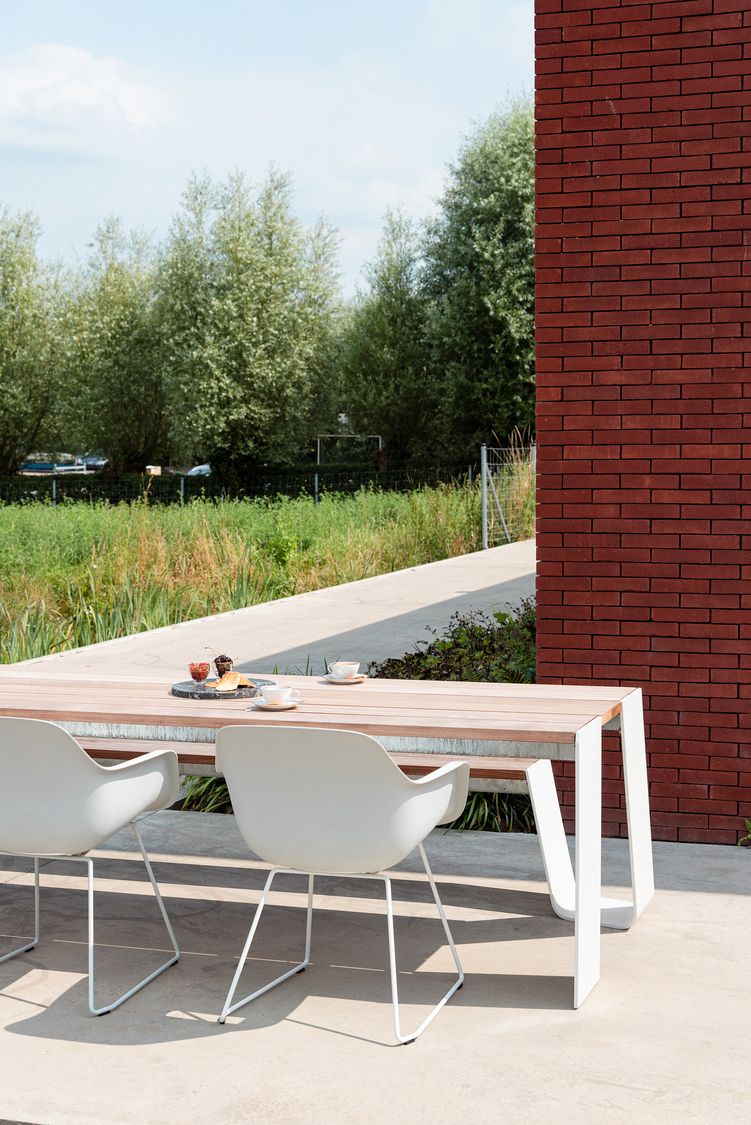 Chair or bench? A one of a pair table for each type of person.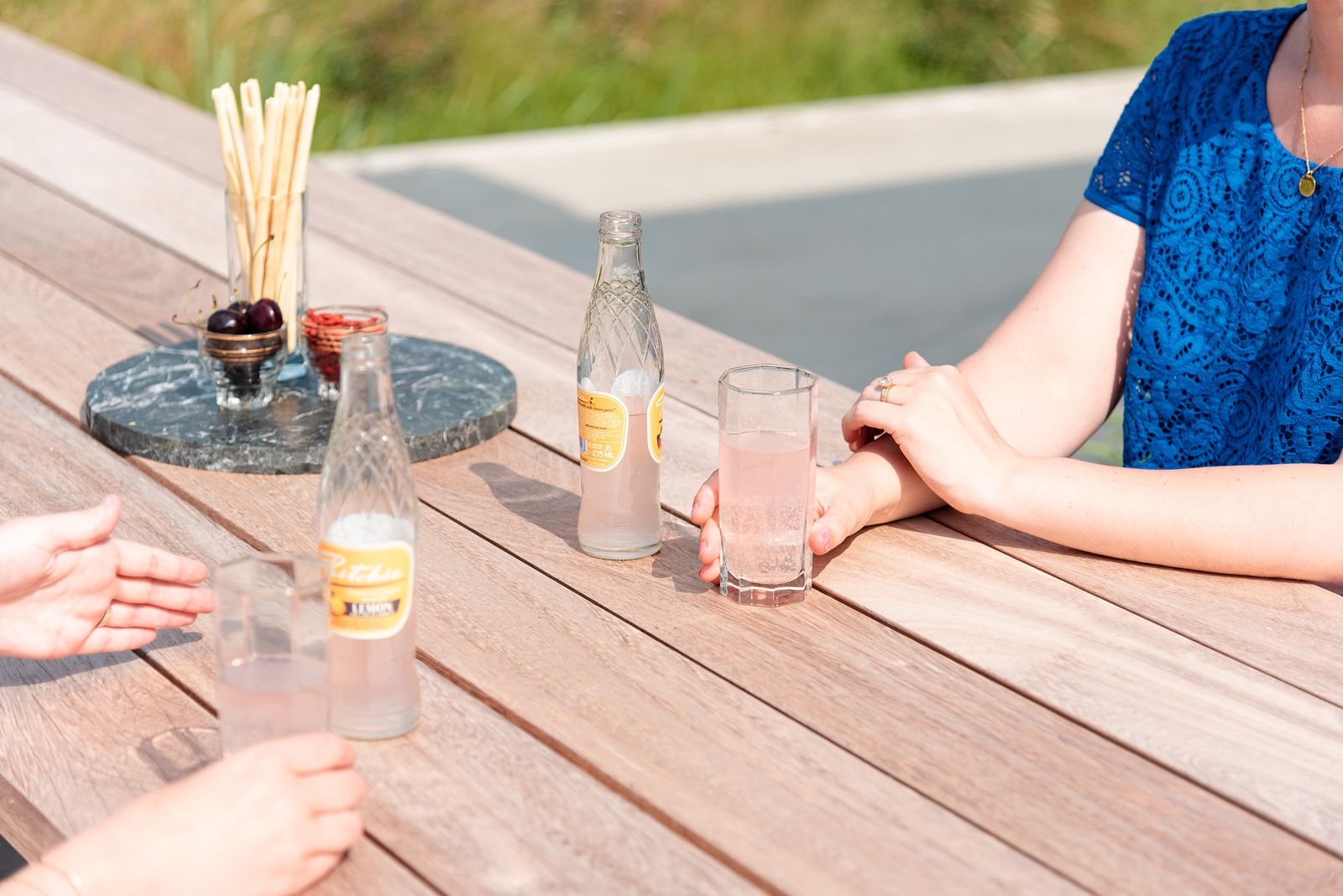 Durable wood and natural colors
Or All Aluminium?
The legs of the Hopper combo table are available in different natural colors ranging from White and Black, to Earth, Reed green and Verdigris. The tabletop is made out of the light Iroko hardwood, but is also available in a darker wood species, Hellwood. Both wood species have a high outdoor quality and are extremely durable.
If you prefer a mono-material table, you can opt for Hopper combo AA, our All Aluminium version. Here, the wooden tabletop is replaced by an aluminum tabletop in the same colors as the legs.
Learn more about our materials and colors