Veiled in smoky shade
At home, In projects, Sensu, Sol+Luna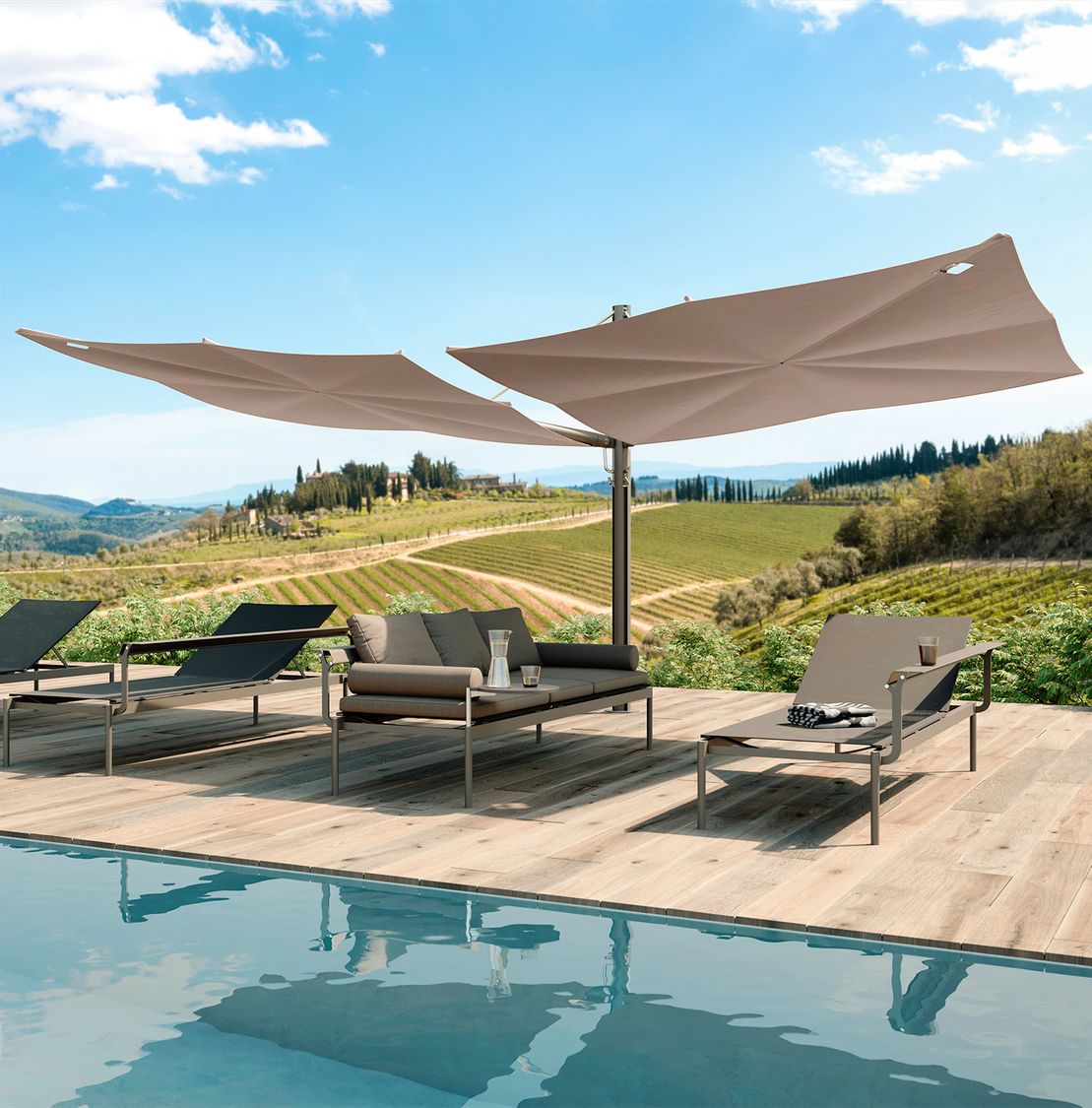 With views like this, there's no need to draw attention with flamboyant colors and shapes. Painted in neutral taupe shades, this patio warmly invites you to work on that tan. Settle down for a day of luxurious unwinding.
Minimalistic presence
With a big impact
Sensu minimalistic disappears in the back, leaving all the space on the patio to drape the Sol+Luna sofa-sunbeds in a delicate shade. Instead of using four minor umbrellas that each have a base to trip over, this duo shade offers a greater amount of shadow without tripping hazards thanks to the built-in foot.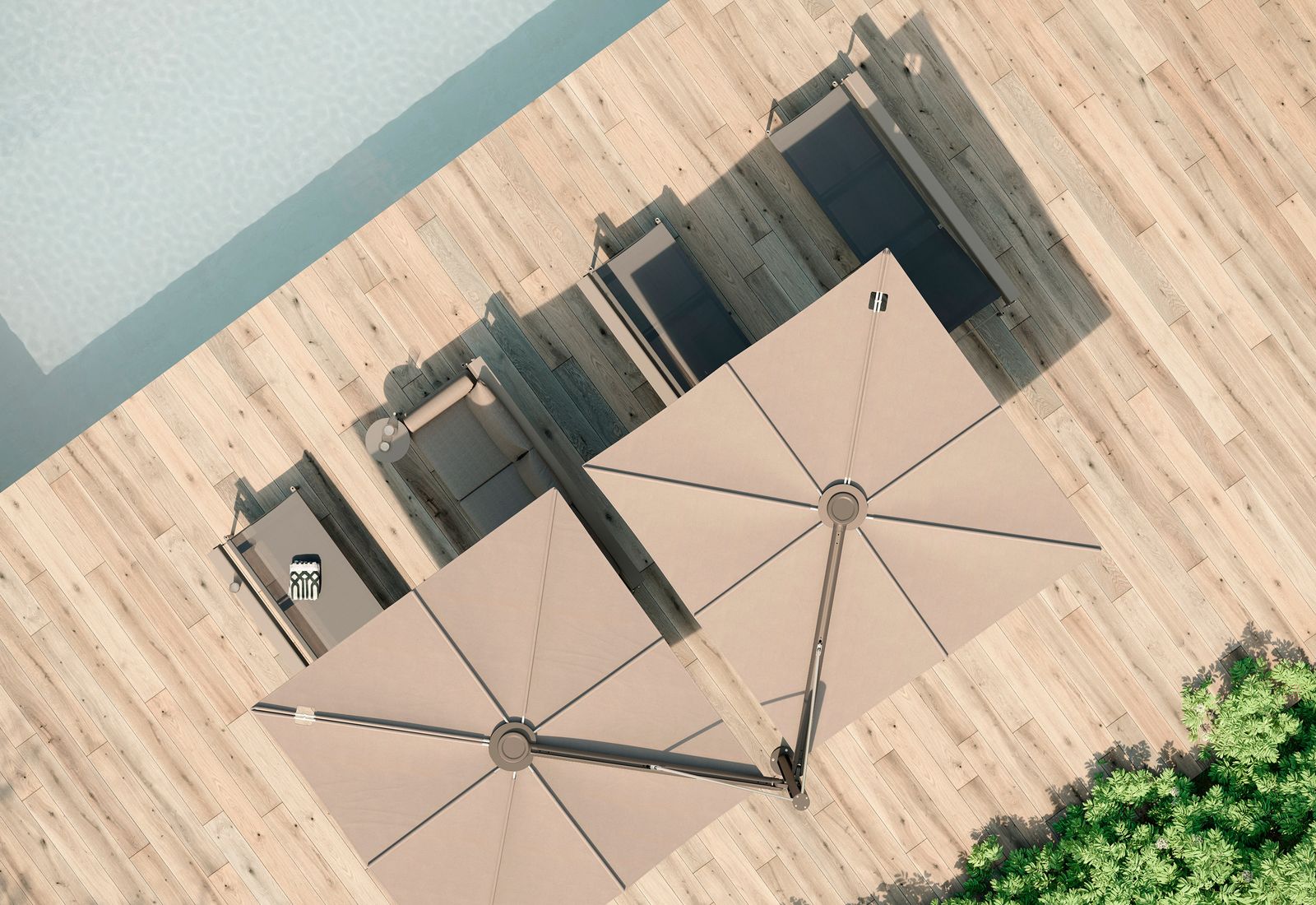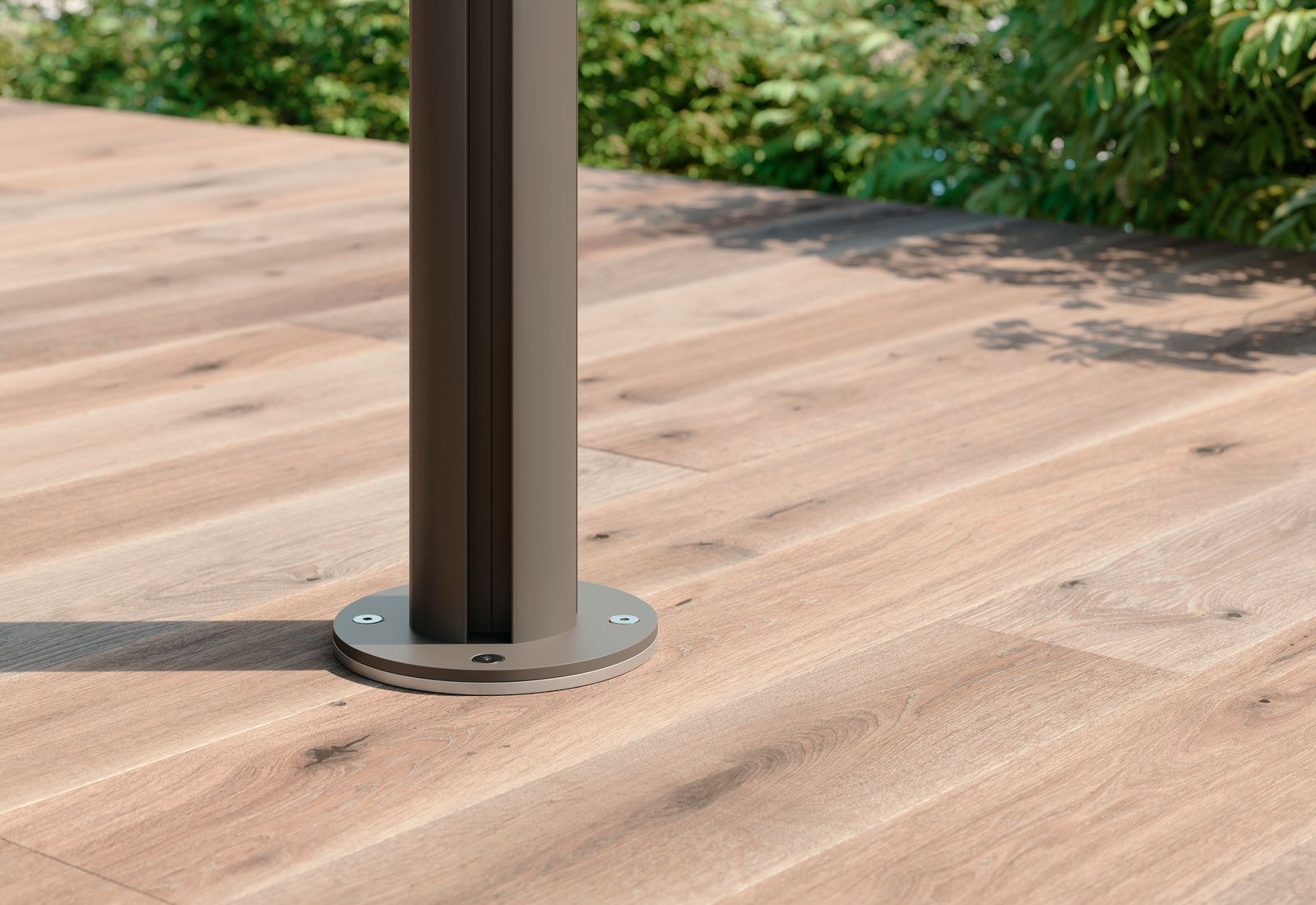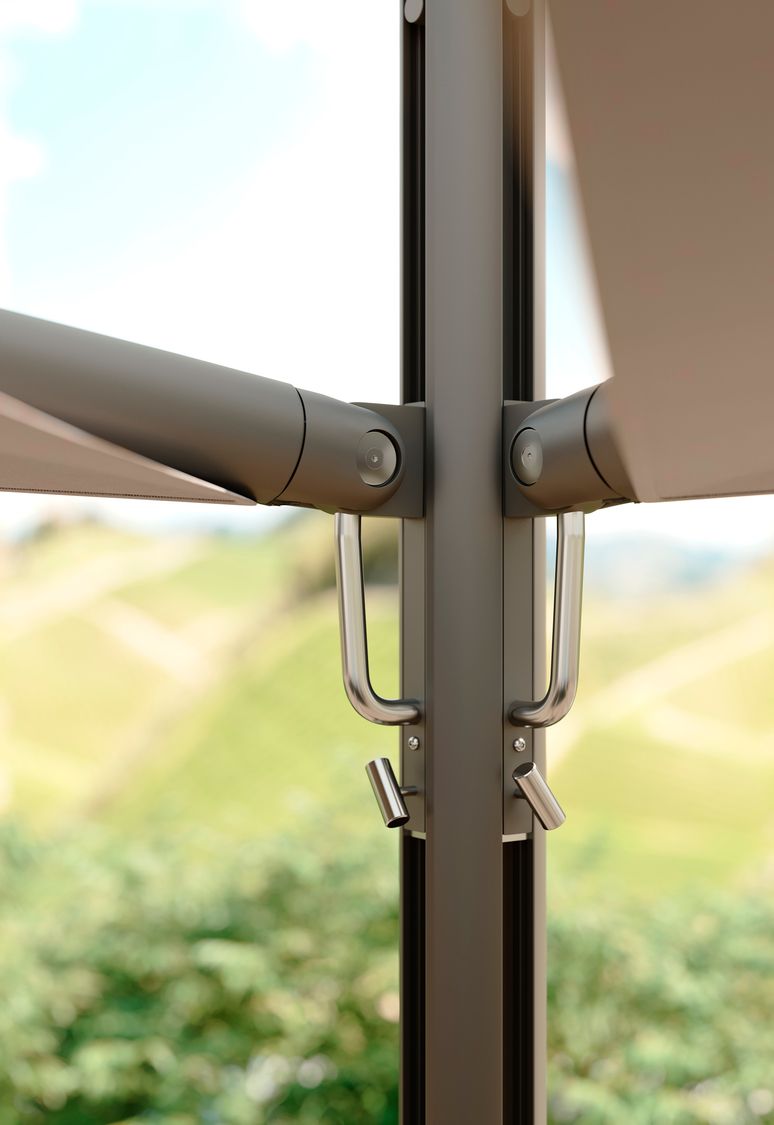 Toned down
For the perfect tan
Available in several colors, this shade neatly marries both the surroundings and the Sol+Luna sofa-sunbeds. These two-in-one pieces are both a sunbed for one person or a sofa for three. Just lift the backrest of the sofa, and you're good to lie down in the sun.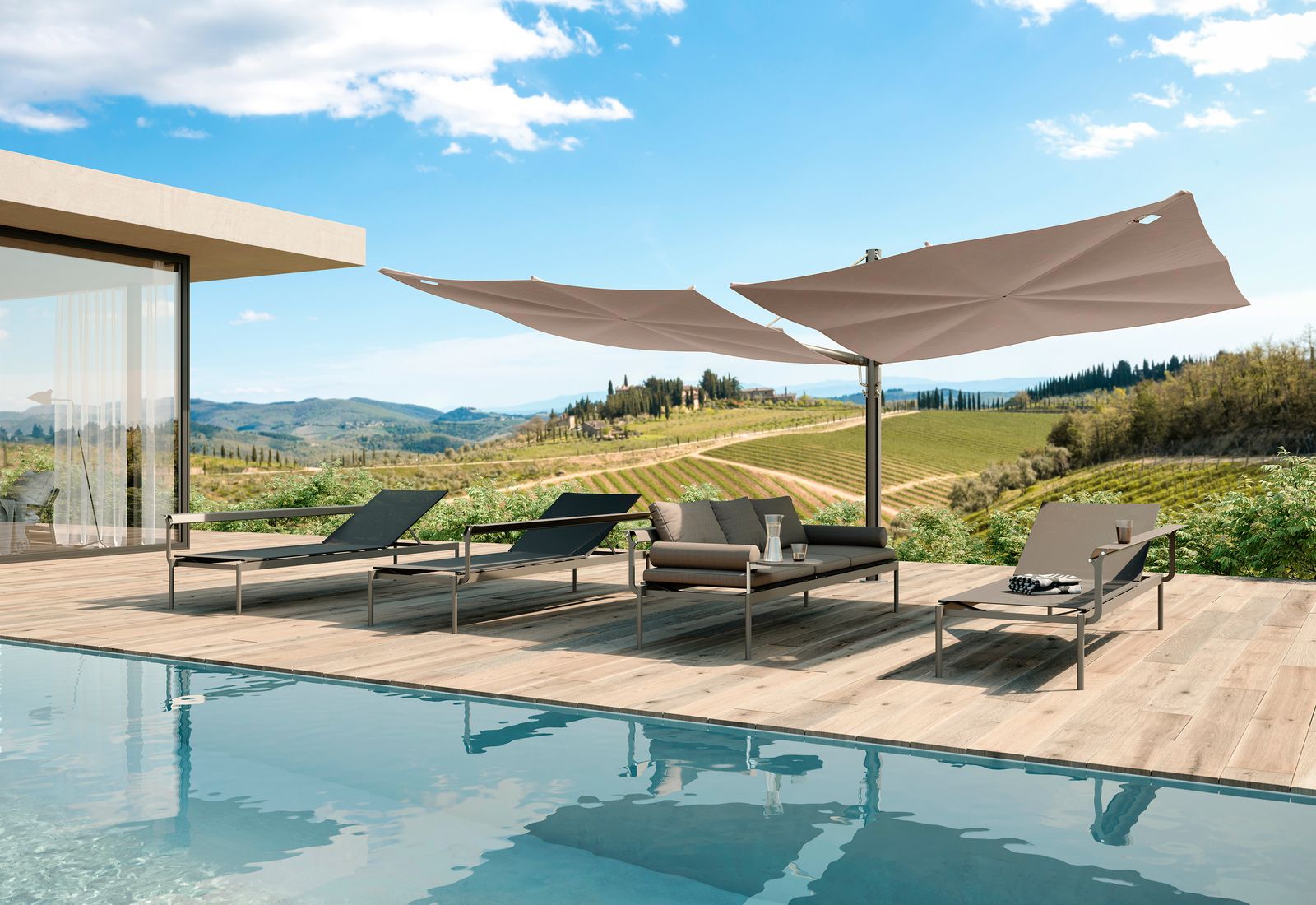 Images by Beeldcollectief