Sensu
collections
More than a hand fan
A floating shade that opens horizontally and has a variety of positions? This tilting shade combines the serenity of flat design with the functionality of a hand fan system. The minimal shape has a calming effect and thanks to its unique design, Sensu follows the sun throughout the day without intruding your outdoor space.
Designer Dirk Wynants drew inspiration for Sensu from a hand fan. The Japanese sensu has existed for centuries, so why not use this technique on a larger scale? Sensu is a statement of both elegance and simplicity, it opens and closes horizontally, and brings 'easy to use' to the next level.
Being a freestanding shade, Sensu does not take up any space on your precious table. By tilting or rotating this umbrella, you optimally cast the shade. Combine one, two, or even four shades for a maximum shadow surface.
And like all Extremis shades, no technical parts dangle above your head. This minimalistic, floating shade meets the above expectations and offers great wind resistance thanks to its flat surface.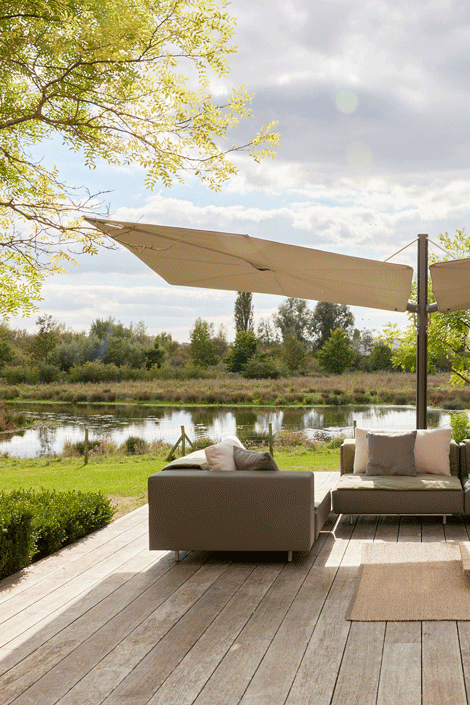 A stunning shade maker, minimalistic aside when closed.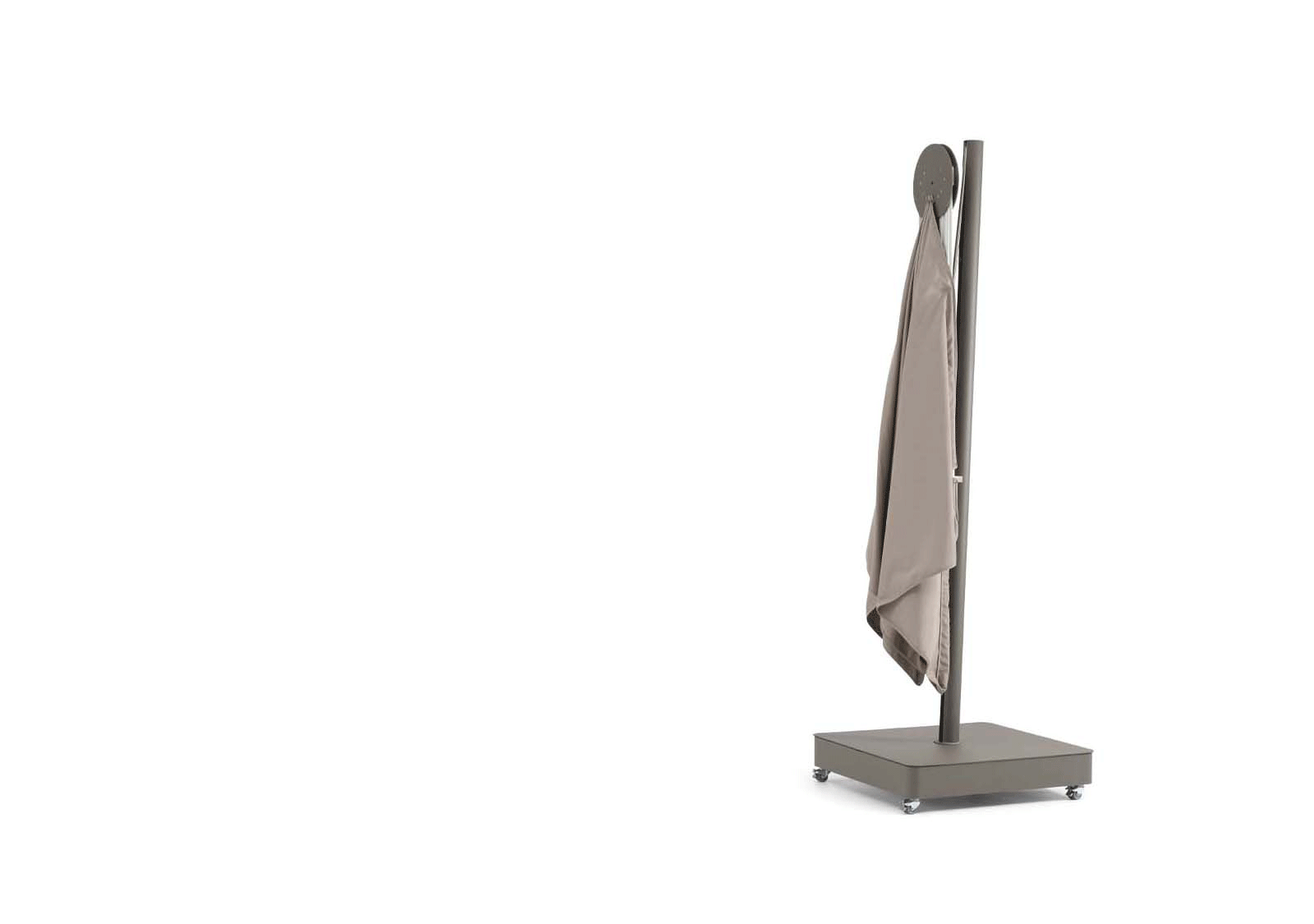 "A shade should bring comfort and shadow in the easiest way possible"