What a stylish bar
Ypres, Belgium
In projects, Tiki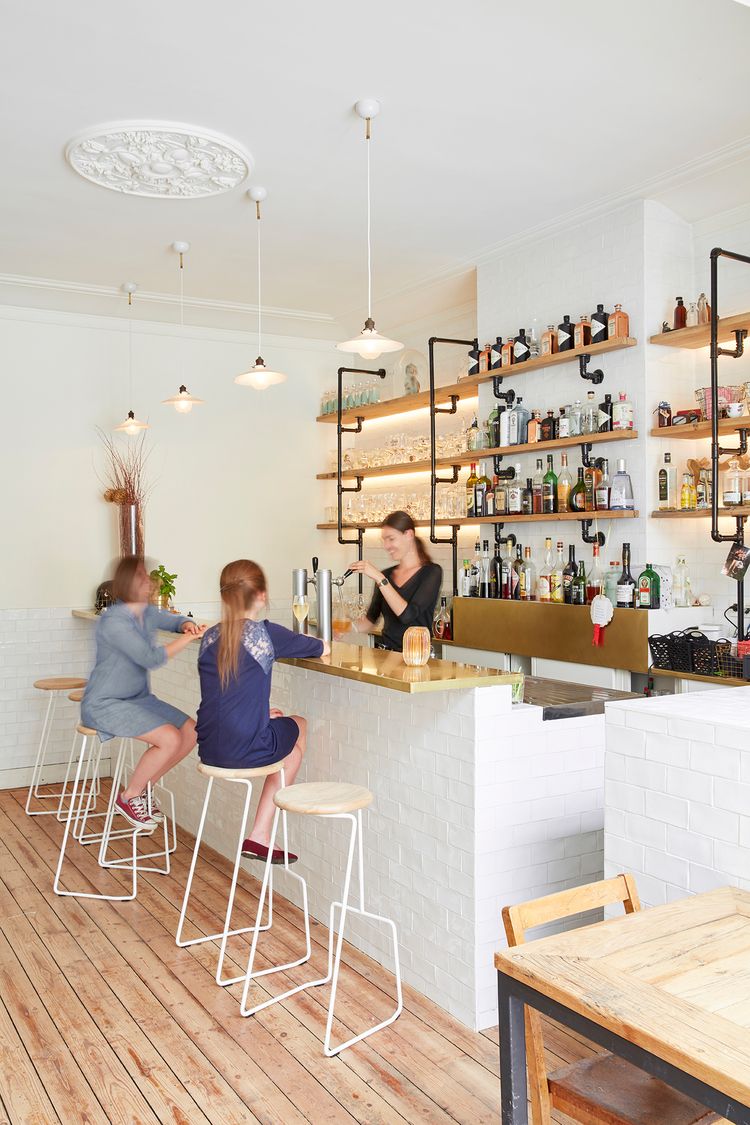 Den Olifant (Dutch for 'The Elephant') is a cozy bar & diner in the heart of Ypres. The setting is amazing, the staff is extremely friendly and the food is simply delicious. It's located in a former Mayor's house, so it breathes a certain grandeur. They have kept many authentic elements like the hardwood floors and rosettes on the ceiling. The bar has a central place in the restaurant and looks very stylish with the open wooden cupboards and the countertop in messing.
The Tiki bar stools, with its pure & minimalist contours, compliment this bar perfectly. The seat in oak matches the hardwood flooring and the frame in white powder-coated steel blends in seamlessly with the glossy white tiles.

Ruben and Margo, the owners love throwing (surprise) parties and transforming the place for occasional theme nights. Celebrating a birthday, having a movie night, or even a bohemian style evening. We sure hope they invite us to their tiki-tiki party!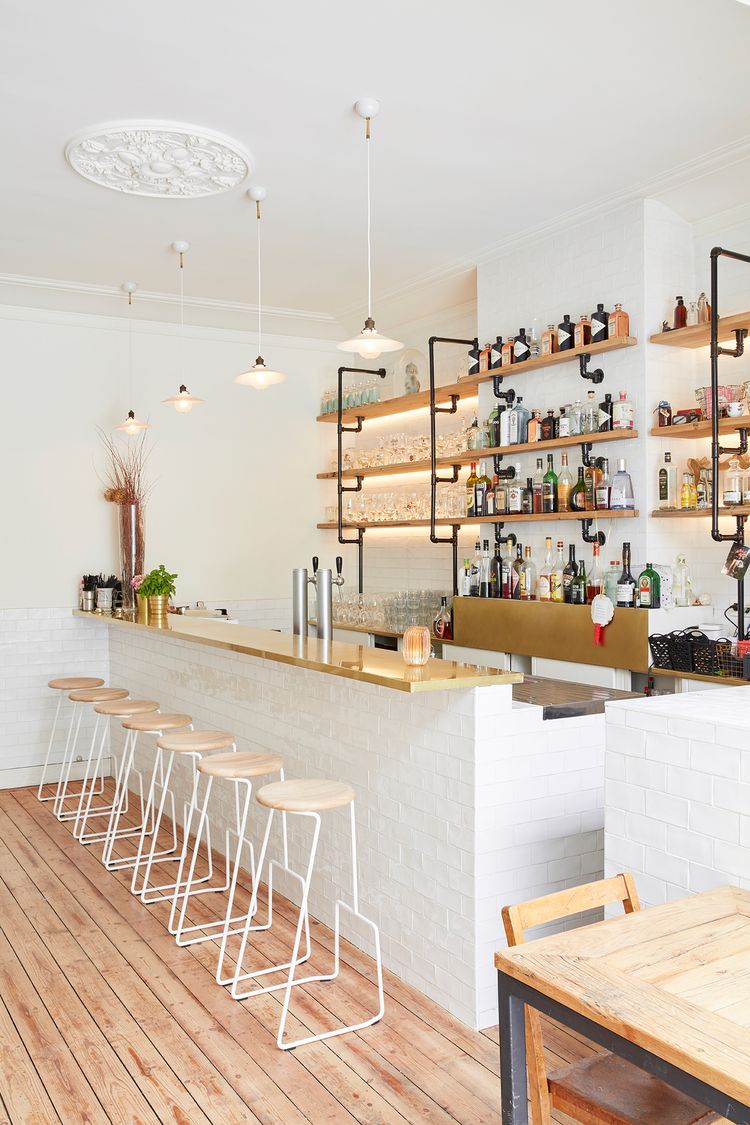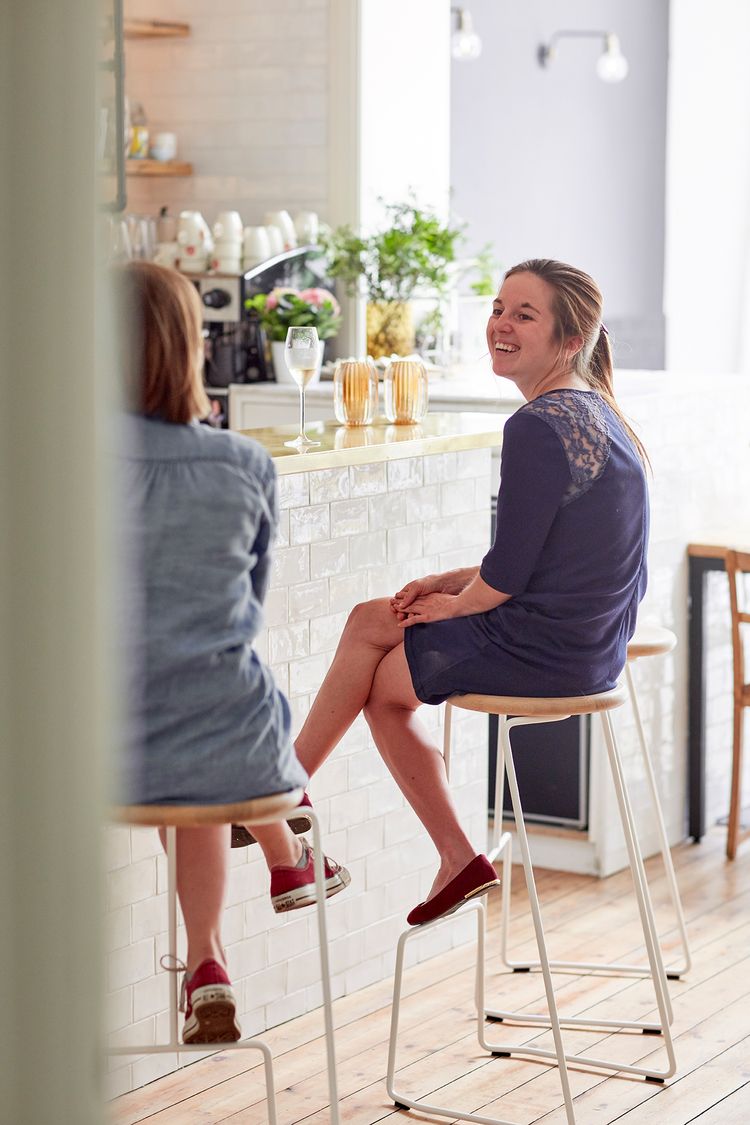 Tiki bar stools offer comfortable seating and support for your feet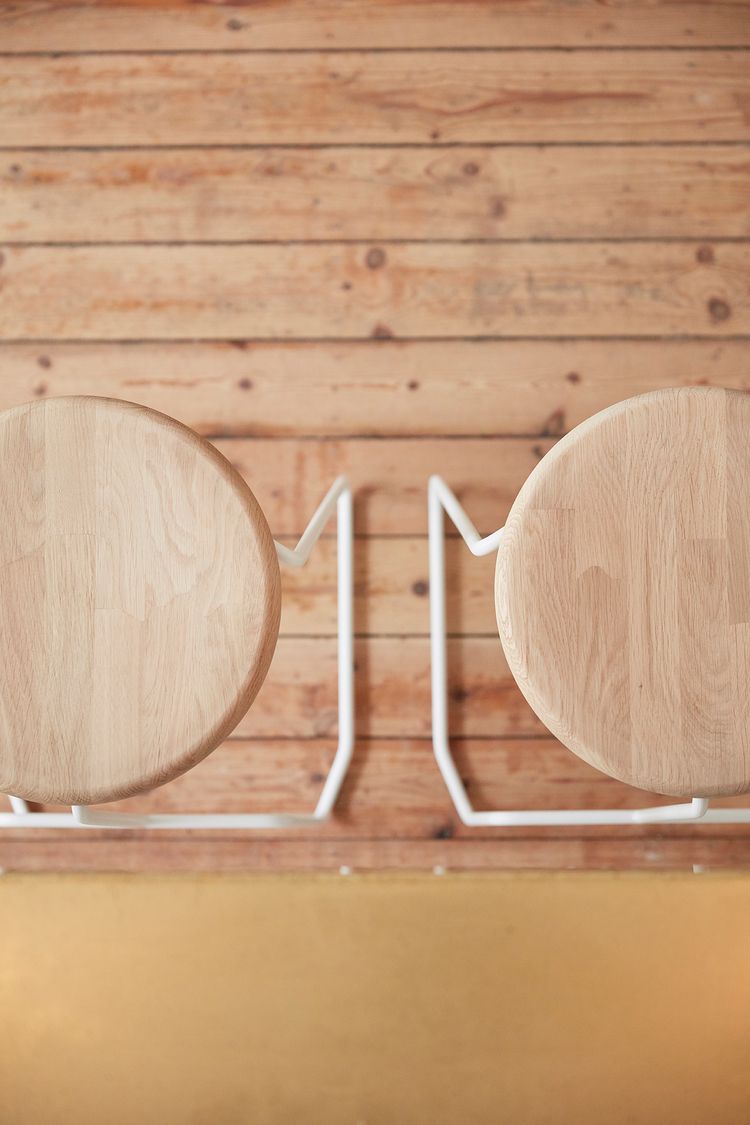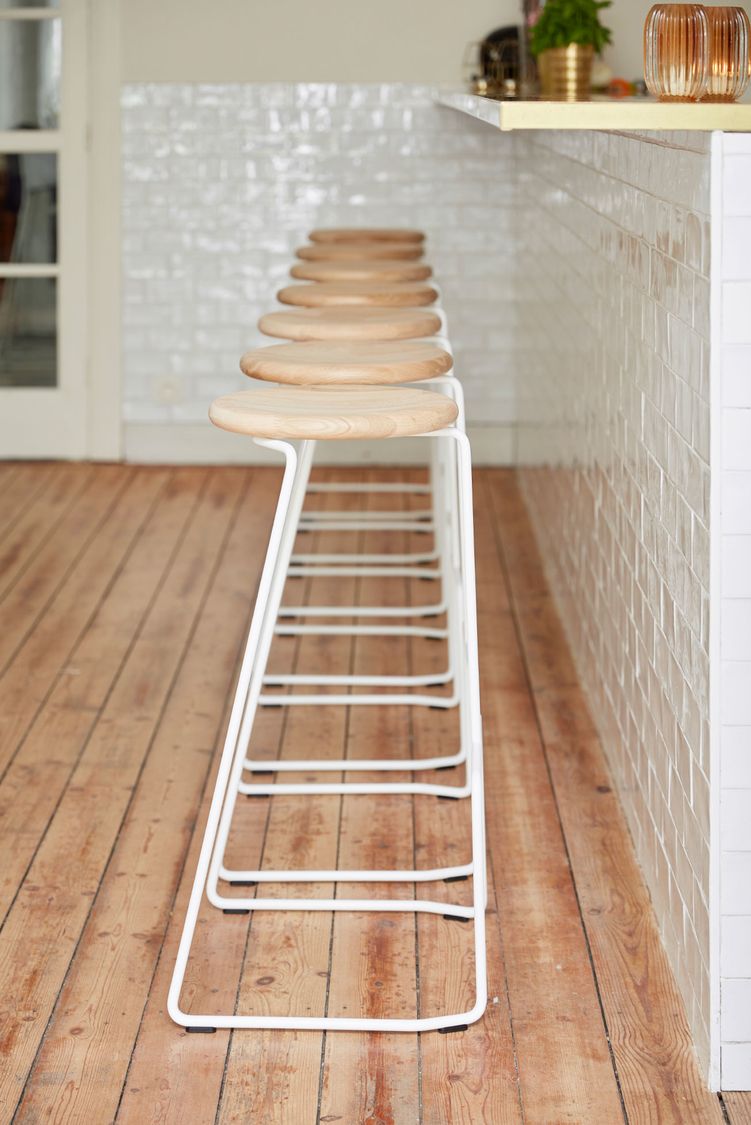 Easy to stack into a tiki tiki tiki tiki tower!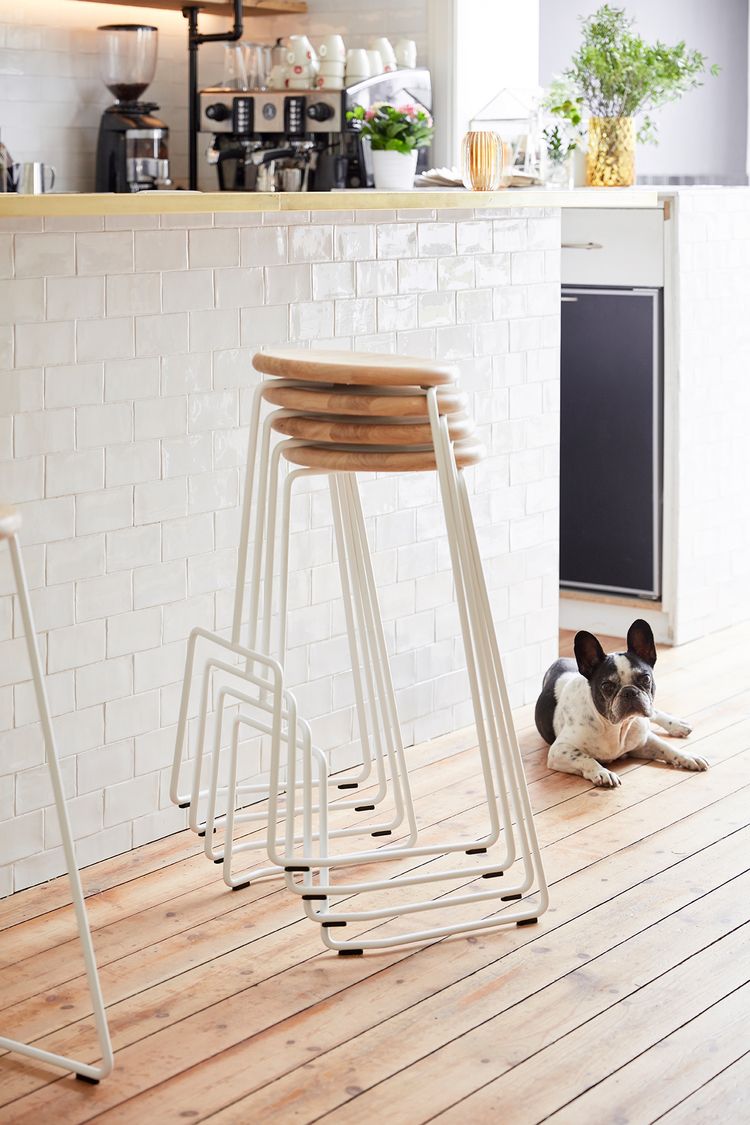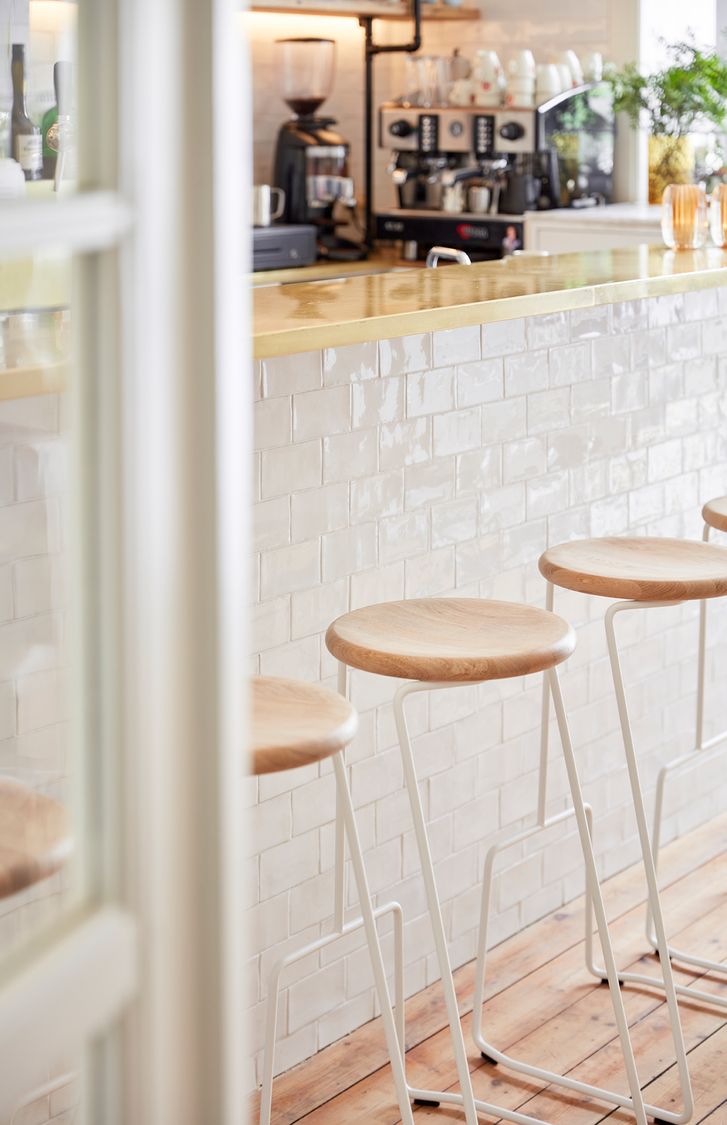 Visit Ypres
Must sees in this charming city:
Woon de ceremonie van de Last Post bij. Elke avond, stipt om 20.00 uur, weerklinkt al sinds 1928 de "Last Post" onder de indrukwekkende bogen van de Menenpoort. Dit gedenkteken in de vorm van een Romeinse triomfboog vermeldt de nalen van 54.896 soldaten van het toenmalige Britse rijk die vermist geraakt zijn in de strijd.


Bezoek het In Flanders Field Museum. De permanente tentoonstelling vertelt het verhaal van de invasie van België en de eerste maanden van de oorlog, van de vier jaar in de loopgraven in de Westhoek, van het einde van de oorlog en de permanente herdenking . Aan de hand van pakkende videoprojecties, een uniek klankenspel en de allernieuwste multimediatoepassingen word je ondergedompeld in het leven aan het front. De focus ligt op de menselijke oorlogservaring.


Wandel langs de omwallingen van Ieper. De bewegwijzerde route is 2.6 km lang en is goed voor een aangename en ontspannende wandeling van een 90-tal minuten. Langs de route staan 23 informatieborden. Deze geven uitleg over de verschillende aspecten van de Vauban-omwallingen.


Sluit de dag af met een drankje en een hapje in Den Olifant, in De Stuersstraat 3, Ieper
Go to 'Den Olifant'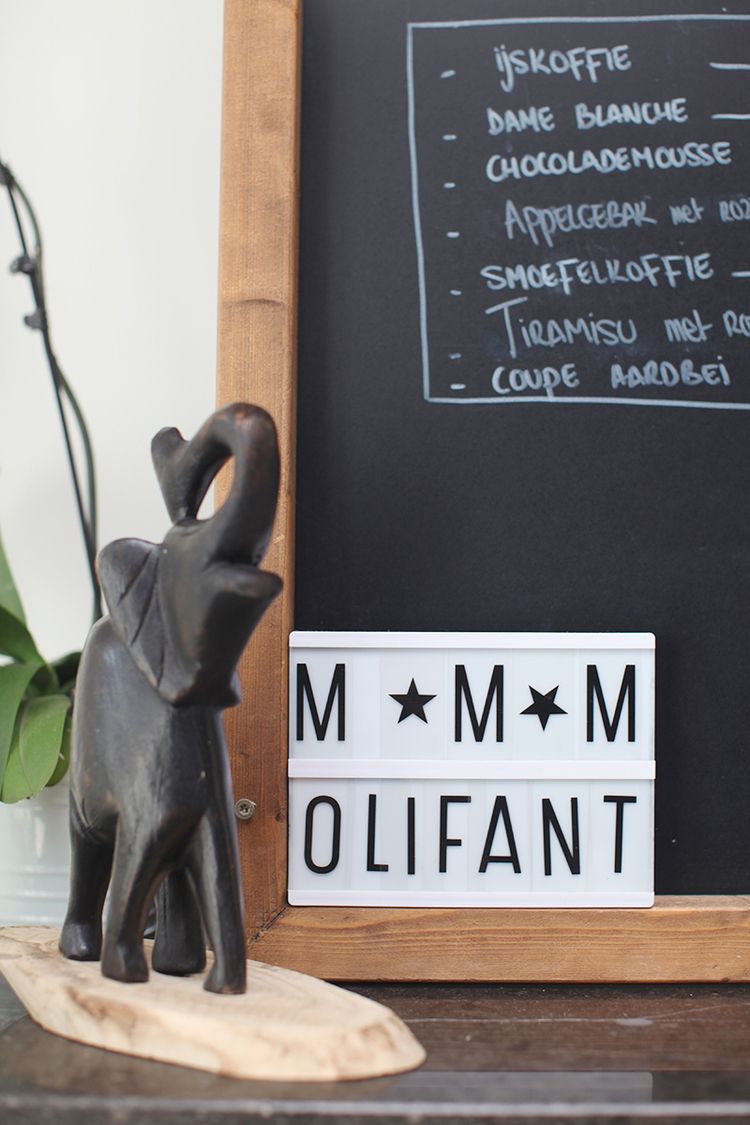 Pictures by Beeldcollectief