What a stylish bar
Ypres, Belgium
In projects, Tiki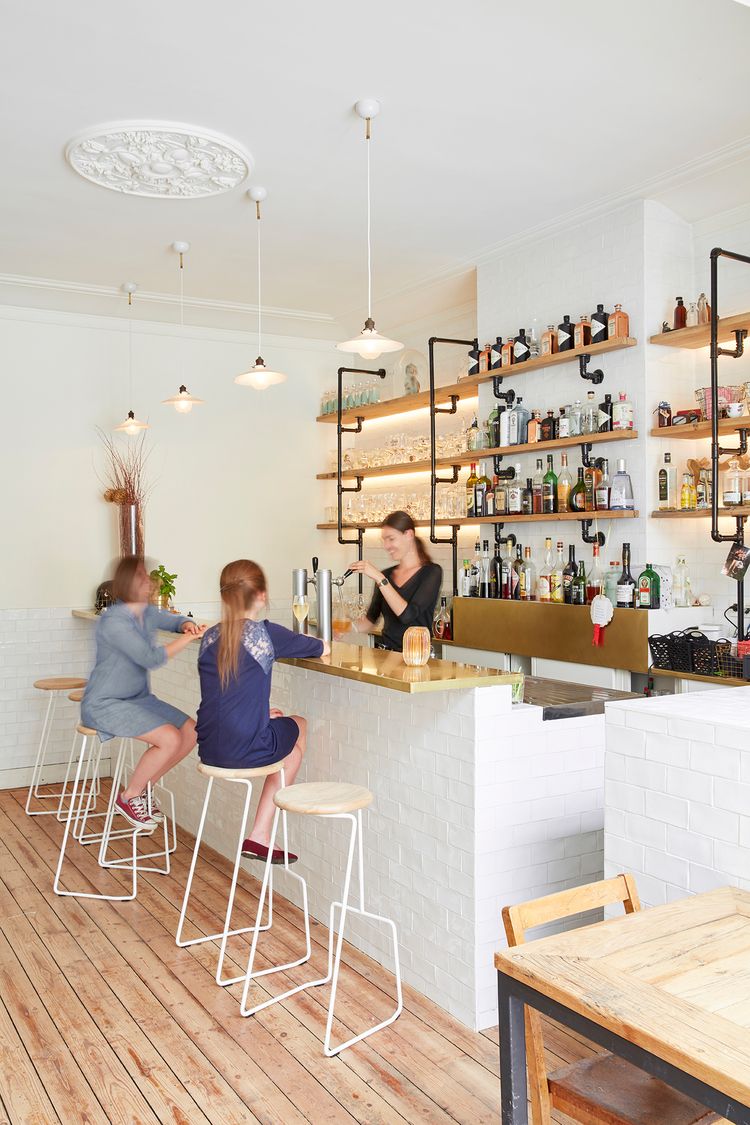 Den Olifant (Dutch for 'The Elephant') is a cozy bar and restaurant in the heart of Ypres. The setting is amazing, the staff is extremely friendly, and the food is simply delicious. This diner is located in a former mayor's house, and the place still breathes a certain grandeur. The new owners have kept many authentic elements, like the hardwood floors and rosettes on the ceiling. The bar has a central place in the restaurant and looks very stylish with the open wooden cupboards and the countertop in messing.
The Tiki bar stools, with their pure & minimalist contours, compliment this bar perfectly. The seat in oak matches the hardwood flooring, and the frame in white powder coated steel blends in seamlessly with the glossy white tiles.

Ruben and Margo, the owners, love throwing (surprise) parties and transforming the place for occasional theme nights. Celebrating a birthday, having a movie night, or even a boho style evening. We sure hope they invite us to their tiki-tiki party!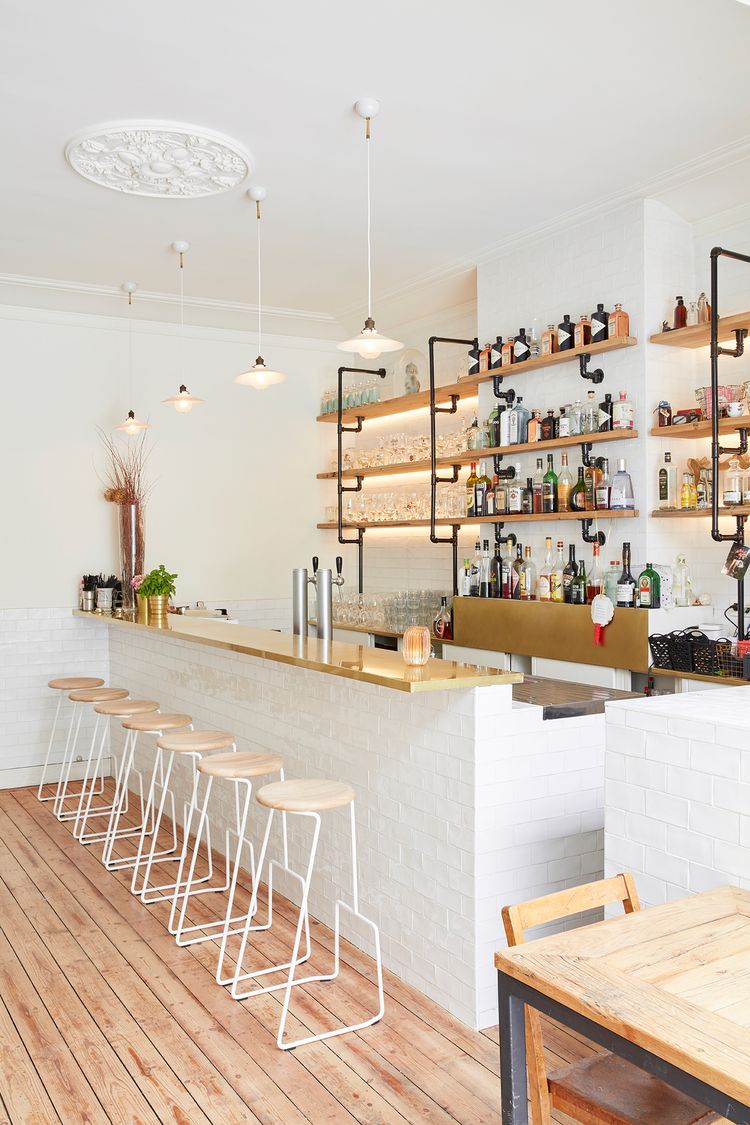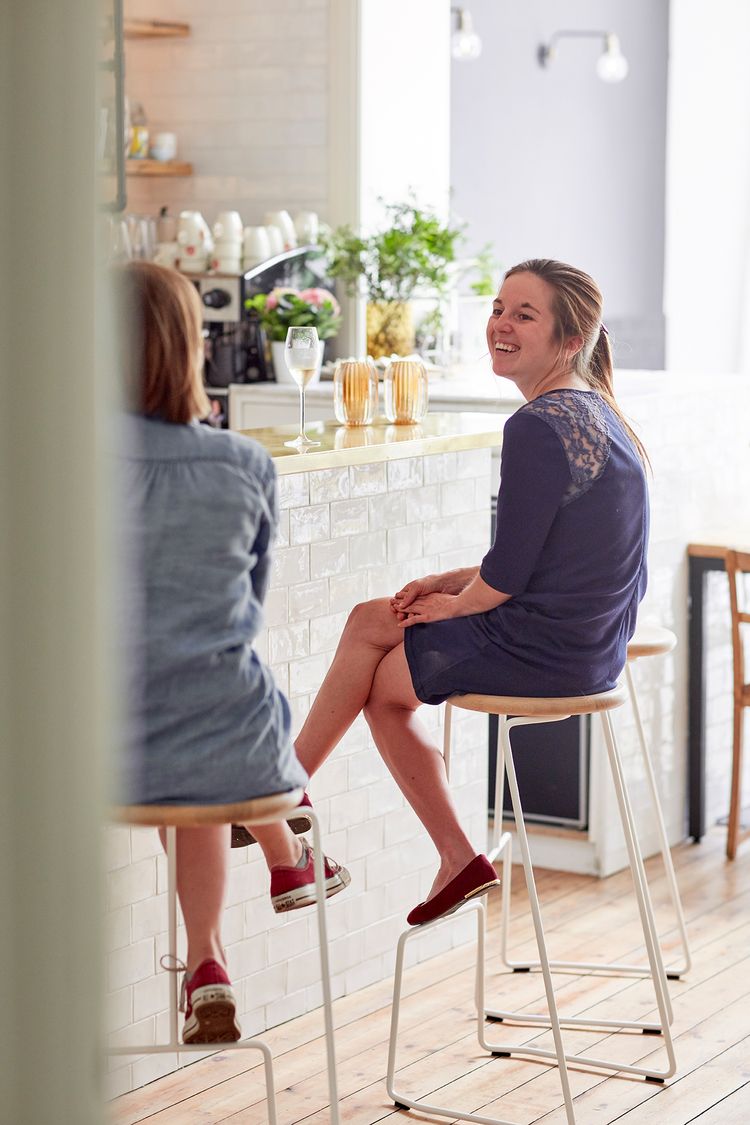 Tiki bar stools offer comfortable seating and support for your feet.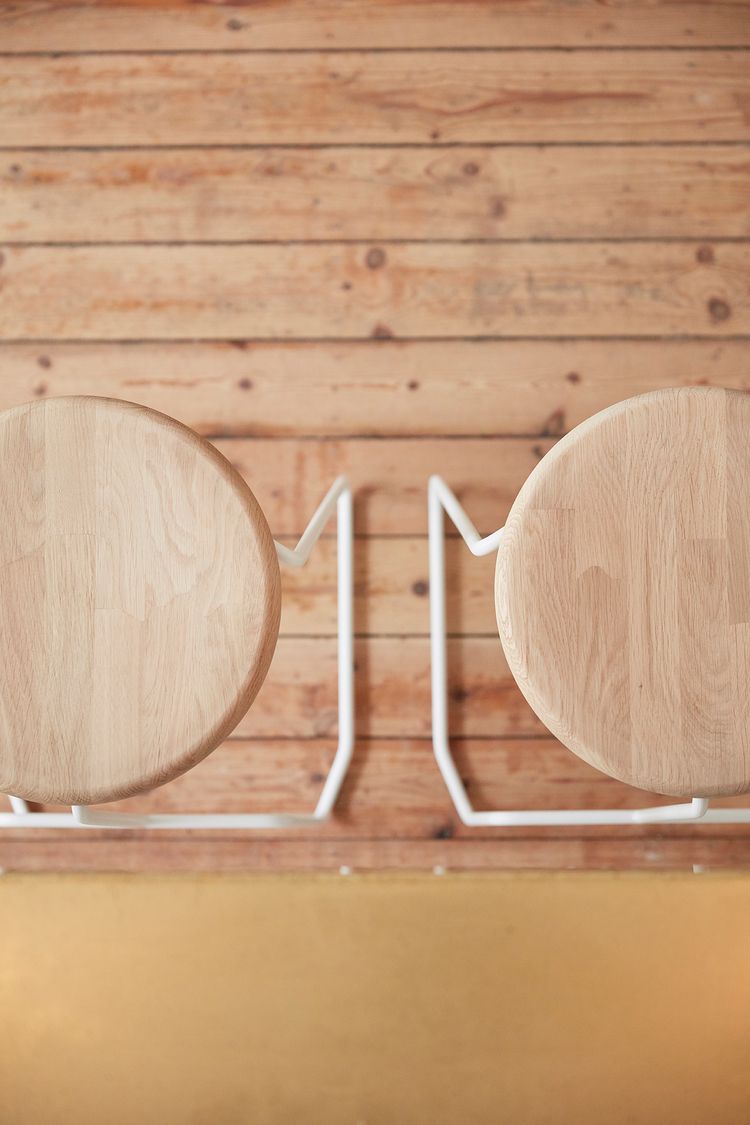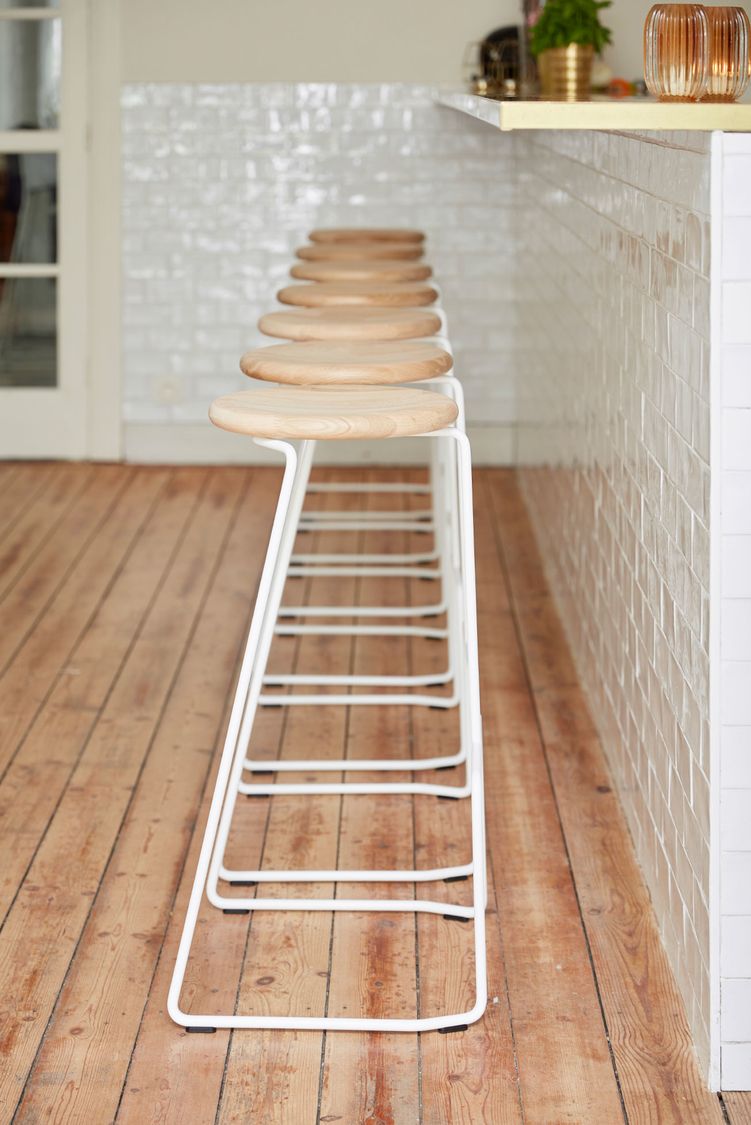 Easy to stack into a tiki tiki tiki tiki tower!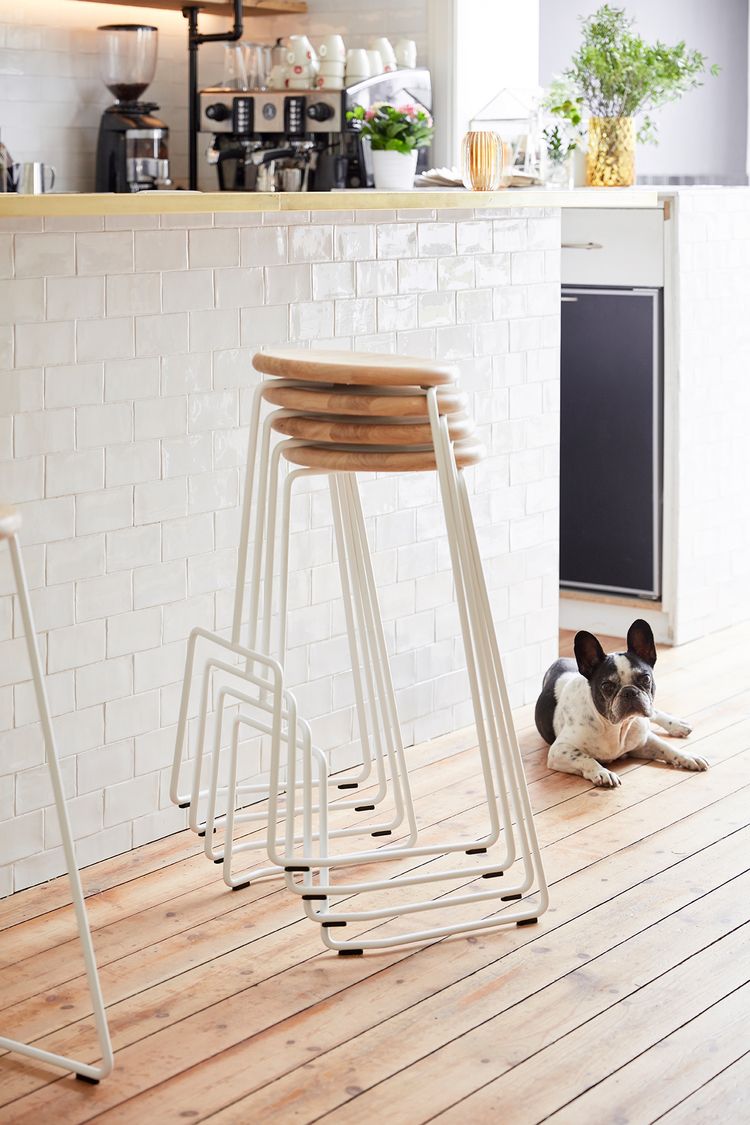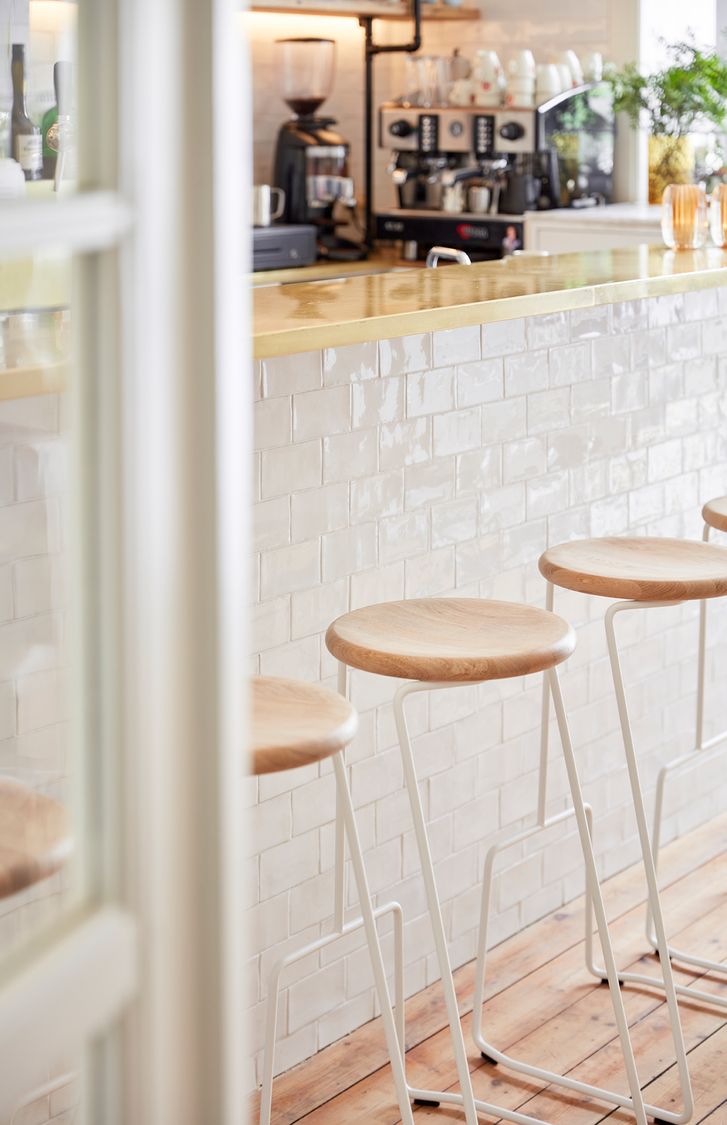 Pictures by Beeldcollectief