When architecture meets nature
Oostduinkerke, Belgium
At home, Anker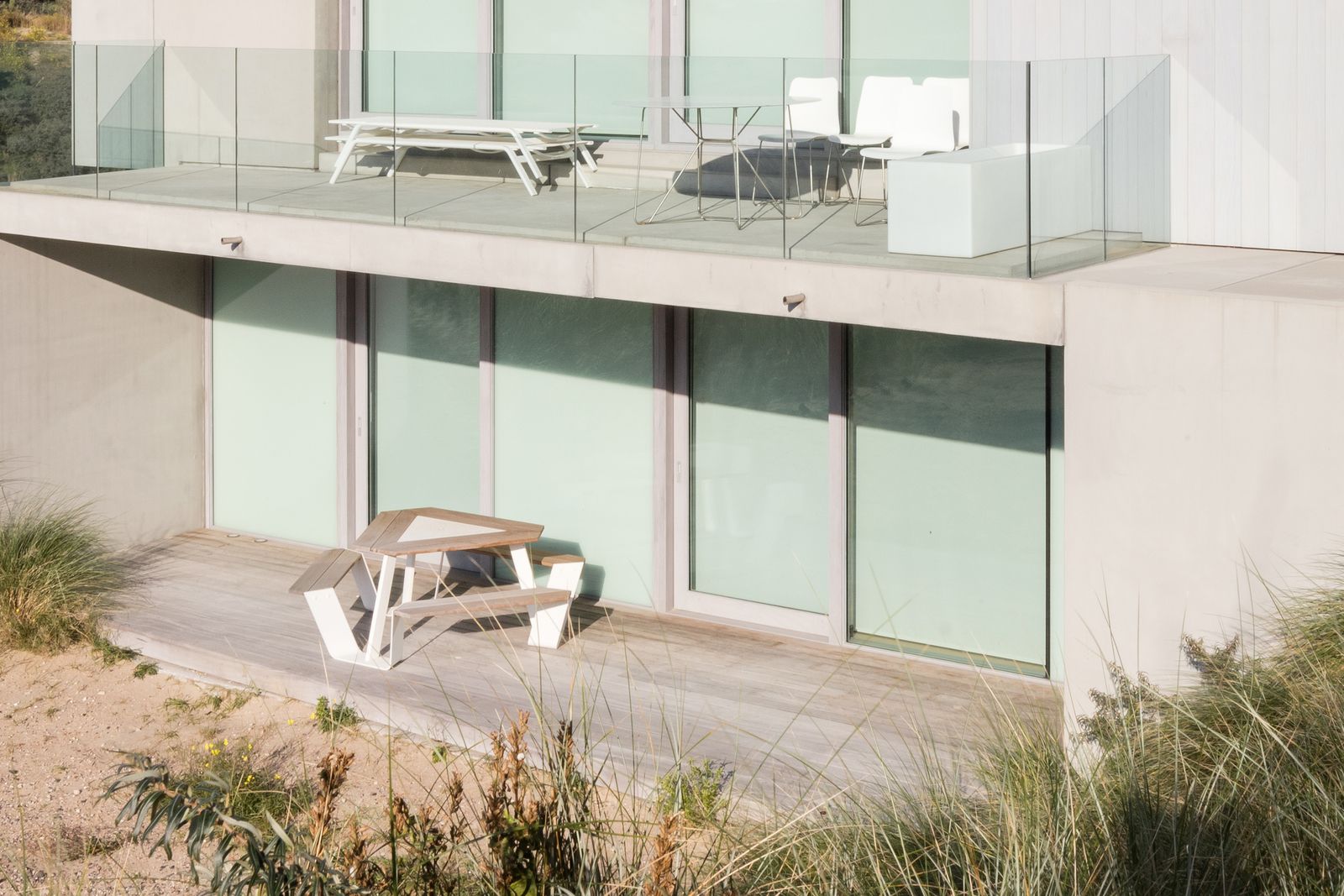 Right where the sandy dunes meet the concrete apartment building, this white Anker sets the border. Blending in with the soft earthly colors of its surroundings, the table feels completely at home at sea, and comfortably seats six people on the wooden deck.
Venture outside in the warm charm of the dunes and seaside.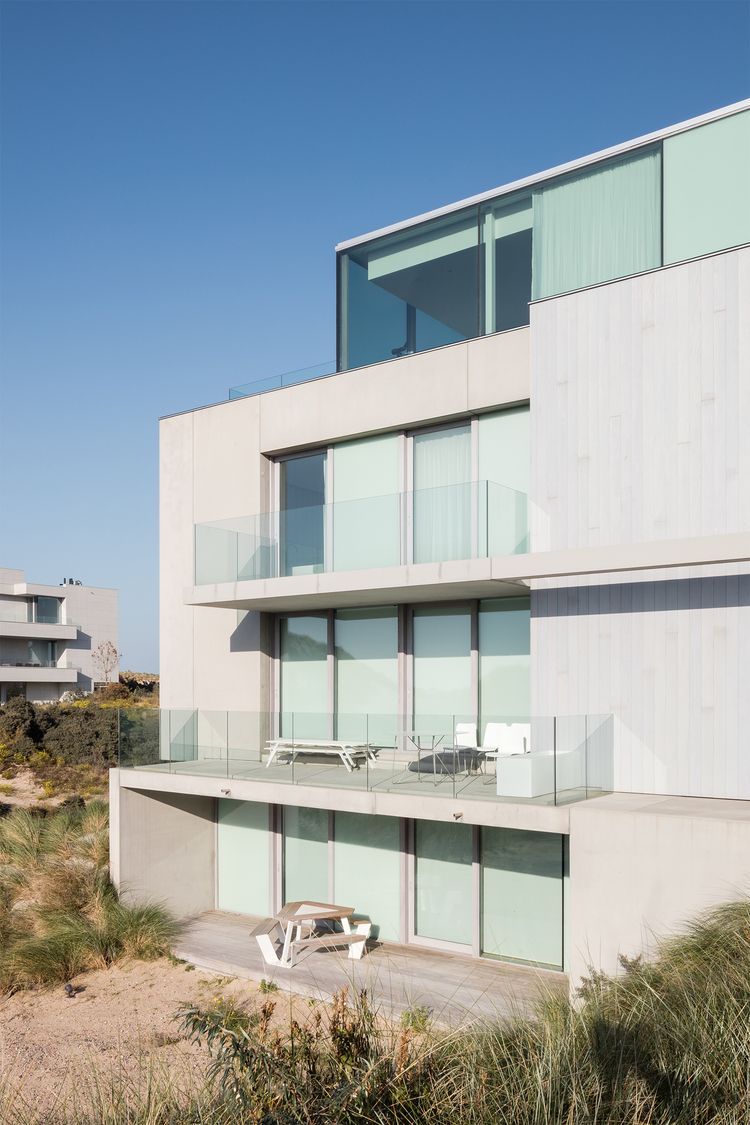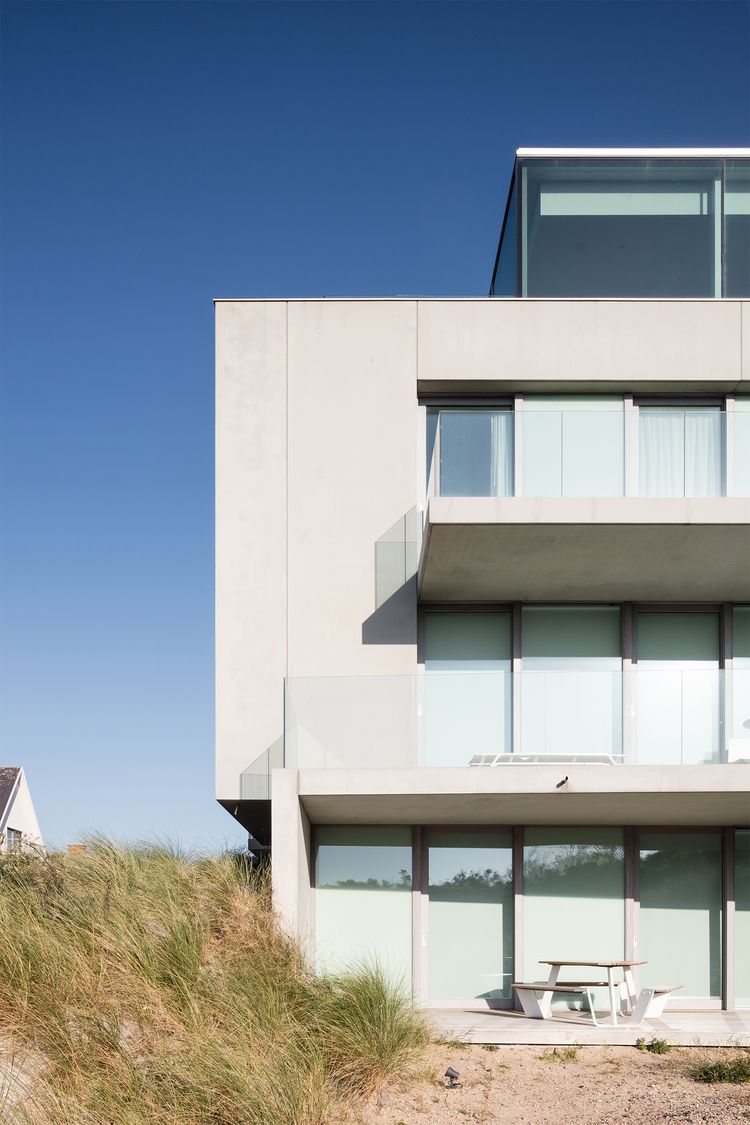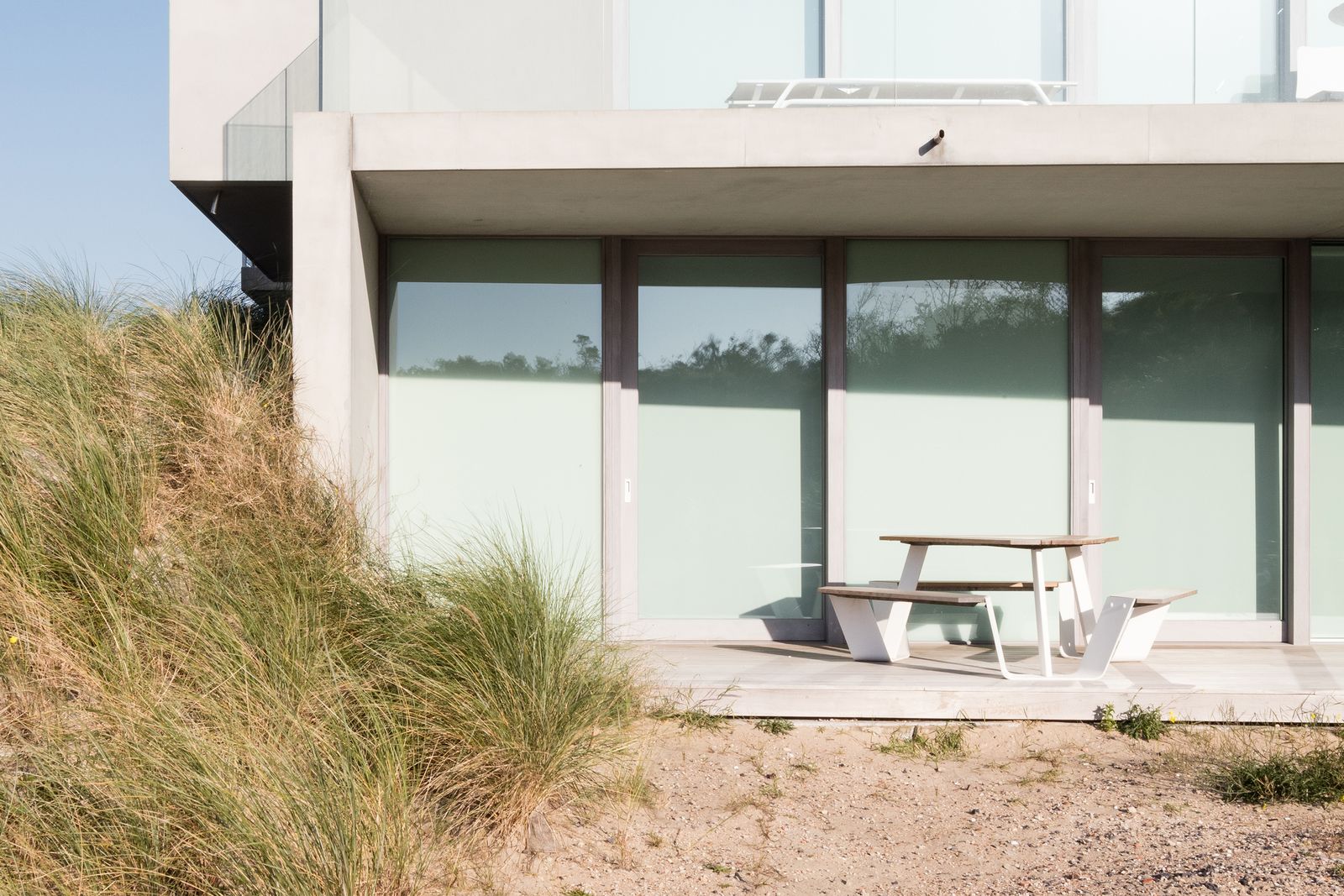 Pictures by Tim Van De Velde.