Refurbishing Inumbrina fabric
Very rarely (+/- 40 min)
Shit happens. Sometimes the fabric of your umbrella rips, gets stains, or maybe you just want to change the color.
Hey! You don't need to be an engineer to understand our products, and you don't even need to be great at DIY to replace a part. We're here to help you, follow the steps below to replace the fabric of your Inumbrina shade.
Instructions
Close Inumbrina
Put the parasol onto a clean surface
Remove the cord
While lifting the fabric
Unscrew the bolts on the steel cables with the hex key
Remove the stainless steel cables…
… by moving each knot towards the parasol pole
Remove the upper disc…
… by unscrewing the bolt on top
Remove the cord completely
Pull out the central pole
Separate the support ribs from the crown…
… by unscrewing the bolts
Repeat this step for each support rib
Take off the crown
Remove all support ribs from the fabric
Inumbra is now completely demounted
Wash your hands
Lay out the new fabric on a clean area
Shove the support ribs in the fabric…
Rubber caps first and with the hole on top
Attach the cables to the support ribs…
By opening up the fabric and rescrewing the bolts
Careful! Don't jam the fabric under the bolt
Careful! Direct the cables towards the top of the parasol
Put the crown on the support ribs
Attach the support ribs to the crown…
By rescrewing the bolts
Repeat this step for each support rib
Replace the central pole through the crown
Careful! The two grooves should be on top
Careful! Align the pole correctly. The cleat is positioned underneath the holes on the crown.
Put the upper disc back
…matching the disc with the grooves in the pole
Attach the cables to the disc...
and pull them away from the pole
Put Inumbra back in the table
Put the cord back into the crown
Start by putting the knotted cord in at the hole in the crown
Pull the cord down over the lower pulley
And bring it back up via the hole and over the upper pulley
Pull the cord back down via the other hole and through the black handle
You're ready to spend a day in the shade!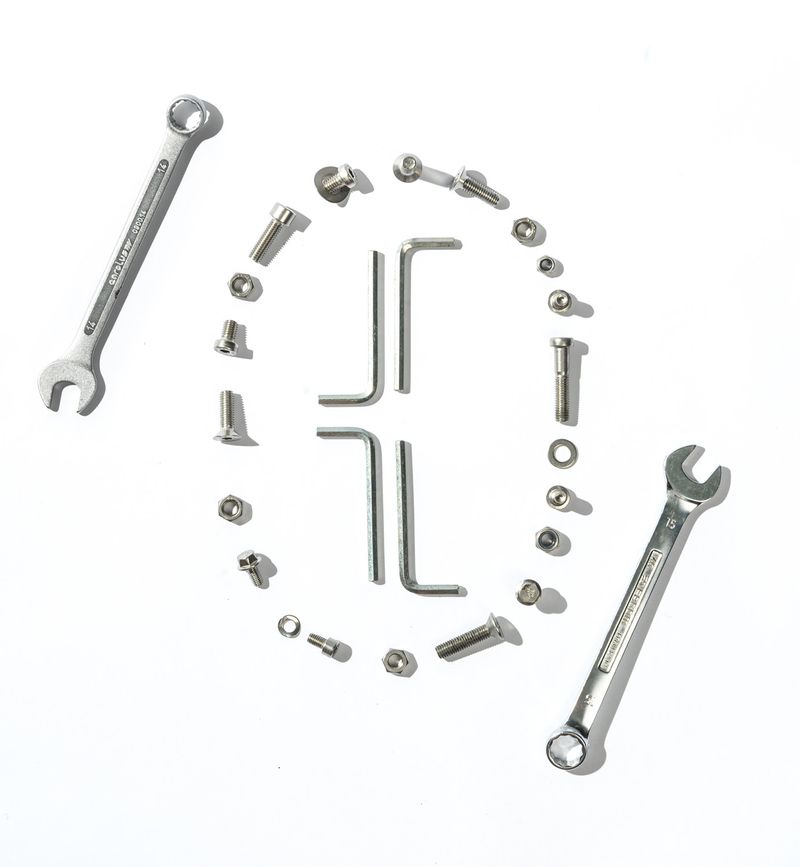 Tools
These are the tools you need
New fabric
Flathead screwdriver
Hex key #4
Spanner 7
2 x spanner 13
Our maintenance tools
It's a kind of magic
Although highly resistant to UV radiation, slight discoloration will appear over time. Protect your shade to the fullest with the cover, and regularly clean the stainless steel poles to keep them stain-less.
We offer a fine selection of maintenance tools that help you keep your Extremis furniture in shape in our webshop.
Need more guidance on how to take care of your tool for togetherness?
Go to Product care