Award-winning two-seater
Picnik is made from a single sheet of aluminum, cut and bent to shape with zero waste. The form seats two people comfortably at the tabletop and withstands the harshest of the elements outdoors. A perfect example of 'form follows function', Picnik is a true design classic in the Extremis collection.
© Design by Dirk Wynants & Xavier Lust for Extremis, 2002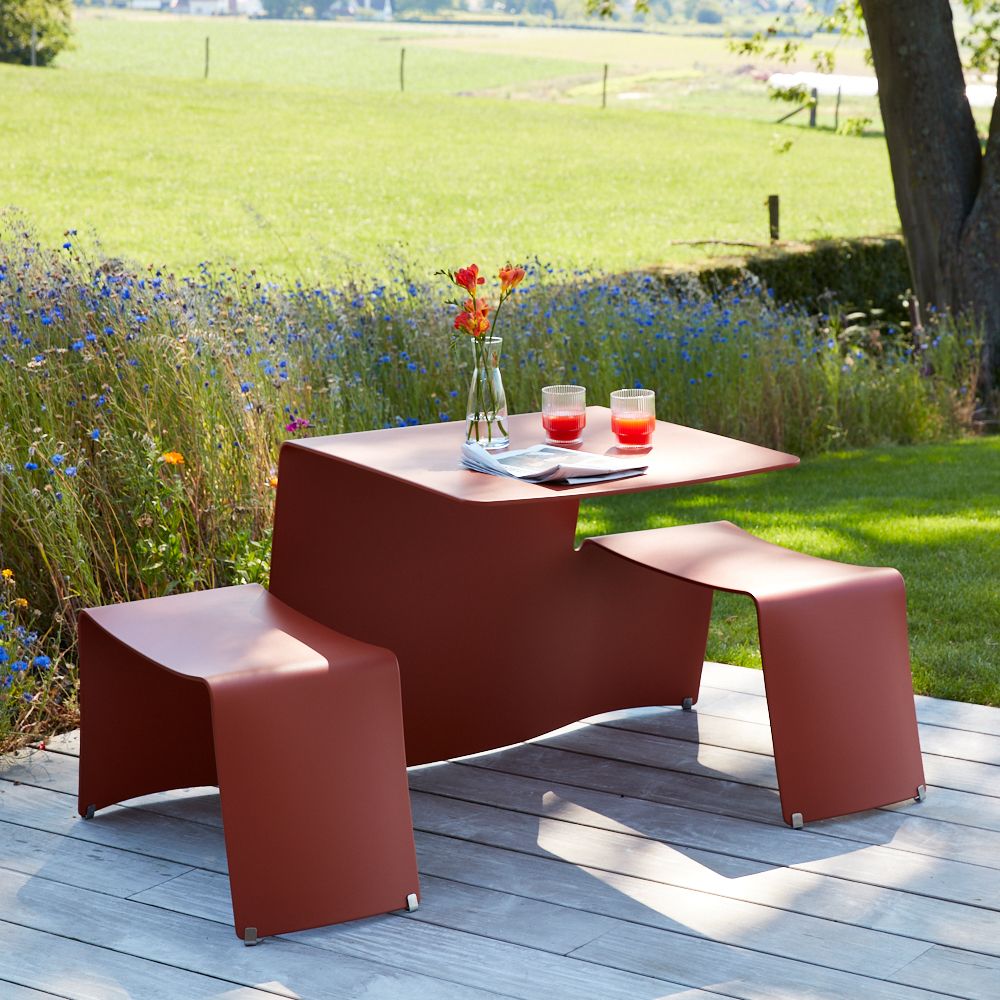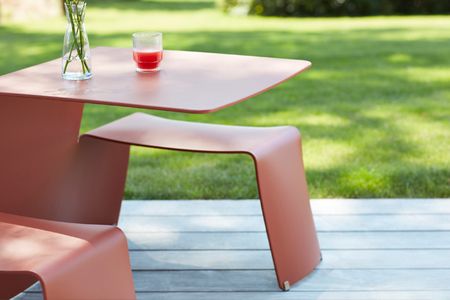 1/3

Unique folding technique
For incredible strength and high seating comfort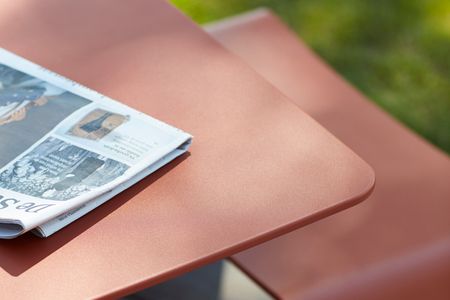 2/3

Outdoor proof
Water evacuation thanks to the curves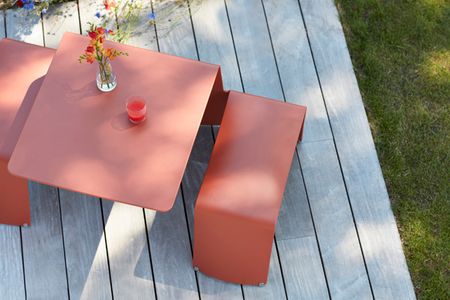 3/3

Eco-design
Perfectly stackable piece for transport
Materials
Structured powder coated aluminium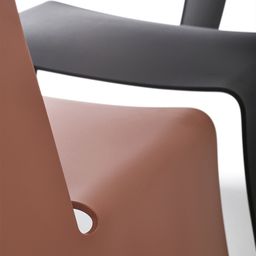 Powder coating is a technique of applying dry paint to a part. The powdered paint is electrostatically charged and sprayed onto the object. The object is then placed in an oven and the powder particles melt and coalesce to form a continuous film. The fine textured powder coating has a high scratch resistance, perfect for intensive use.

Choose wisely
Choose white powder coating, only if you are willing to clean the surface regularly. There is nothing uglier than a dirty piece of design furniture, right? TIP: our furniture with galvanised surfaces are masters of camouflaging dirt. We also call this the 'George Clooney of coating techniques: its look improves with age...
Colors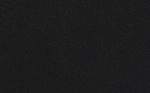 Black (RAL9005)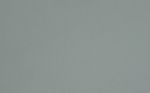 Verdigris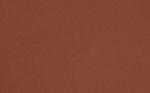 Copper brown (RAL8004)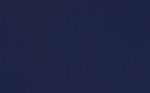 Cobalt blue (RAL5013)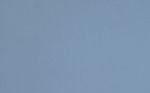 Sky blue (RAL5024) White (RAL9016)
Dimensions
The Picnik is available in one dimension.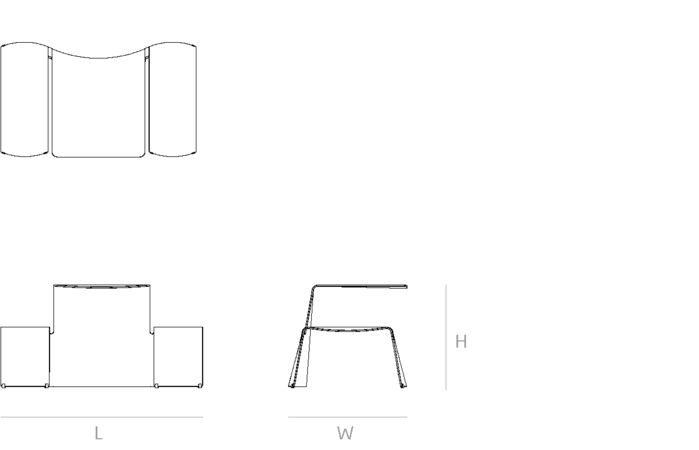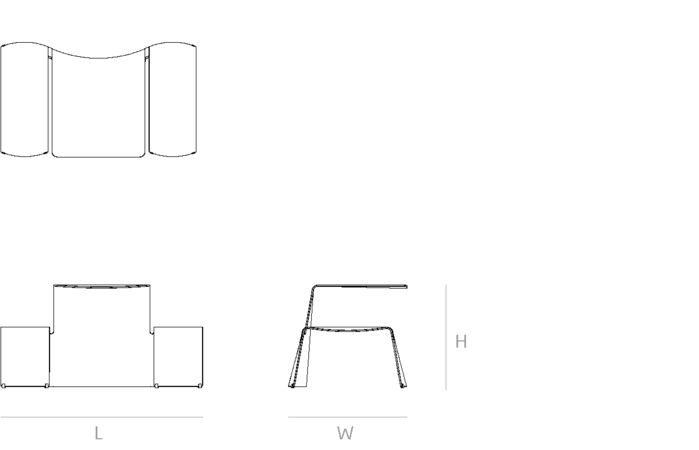 Accessories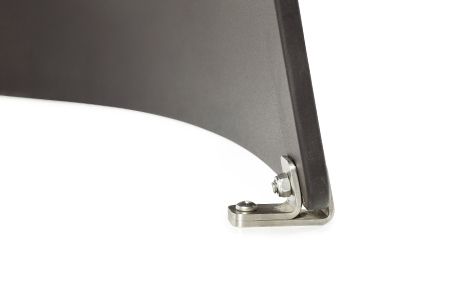 Floor fastening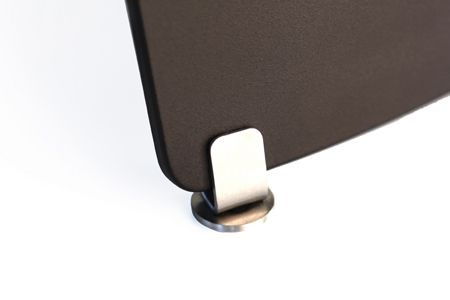 Protective feet