A fairytale garden
Diksmuide, Belgium
In projects, Anker, Inumbrina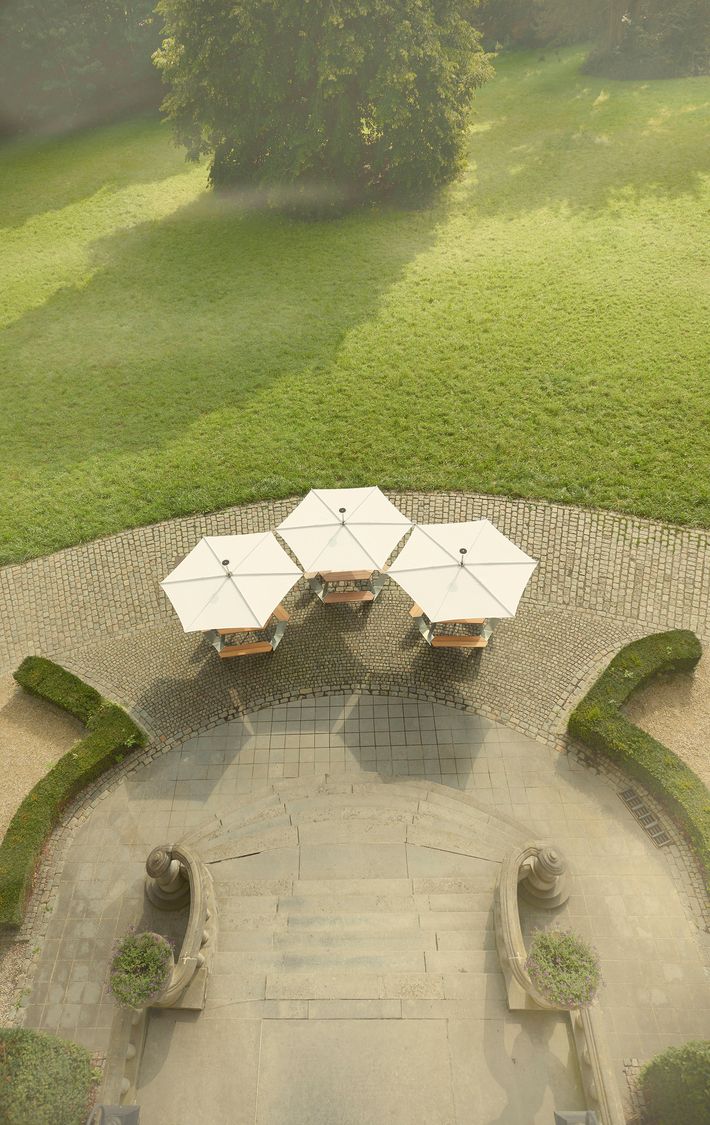 Minimalistic and flamboyant design meet each other in the gardens of this old castle. Three modern Anker tables with Inumbrina parasols invite visitors to sit down and take in the dazzling view of the castle and its surroundings.
The scenery really feels like a fairytale. Imagine walking these stairs and suddenly losing a slipper at midnight? Just hope that prince(ss) charming finds it and brings it back.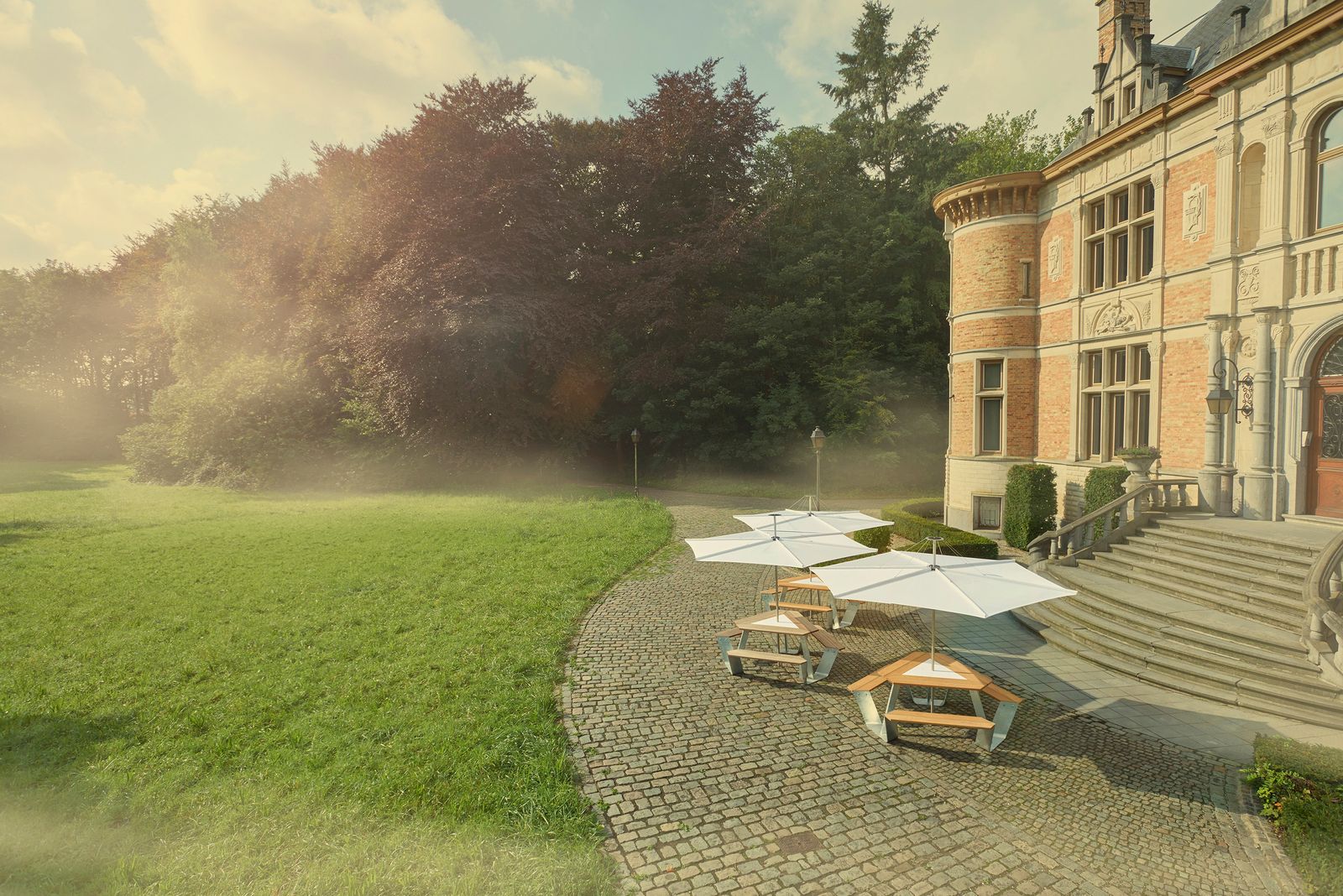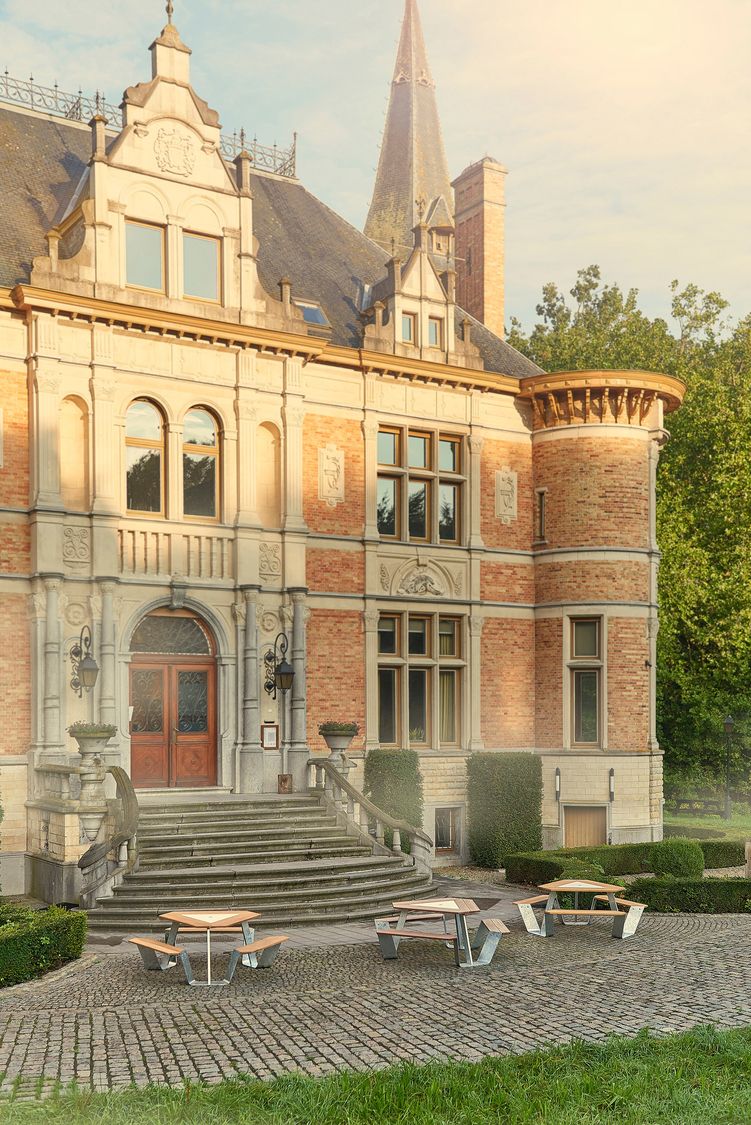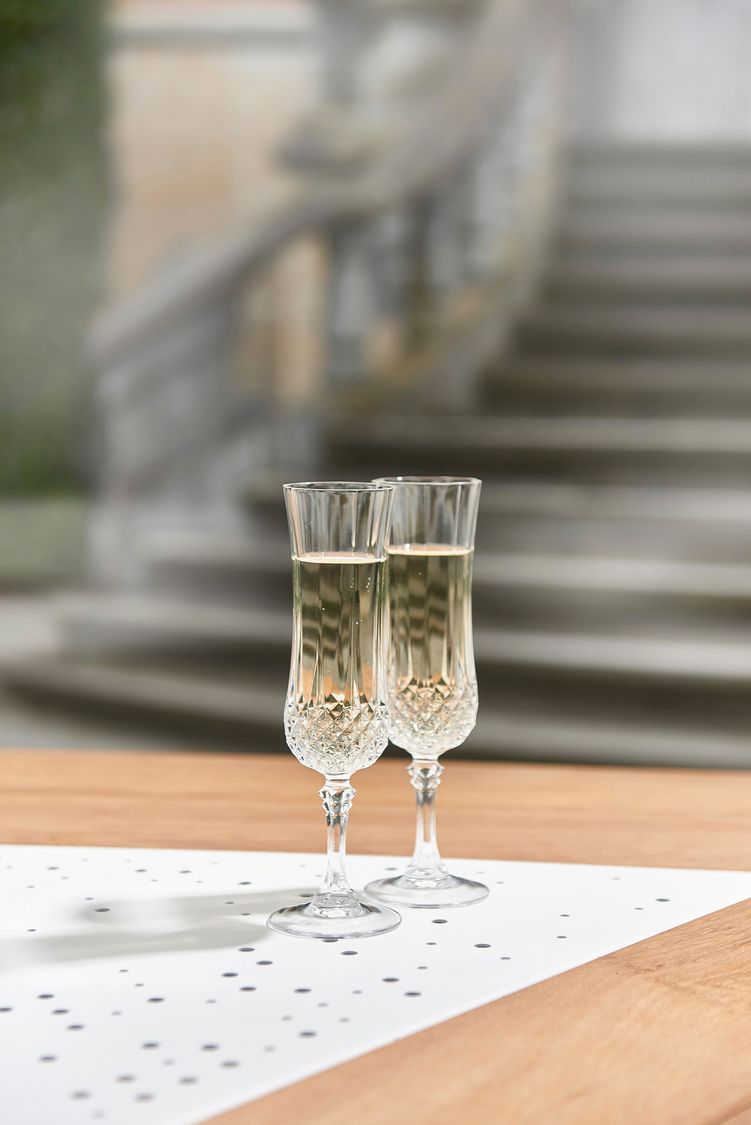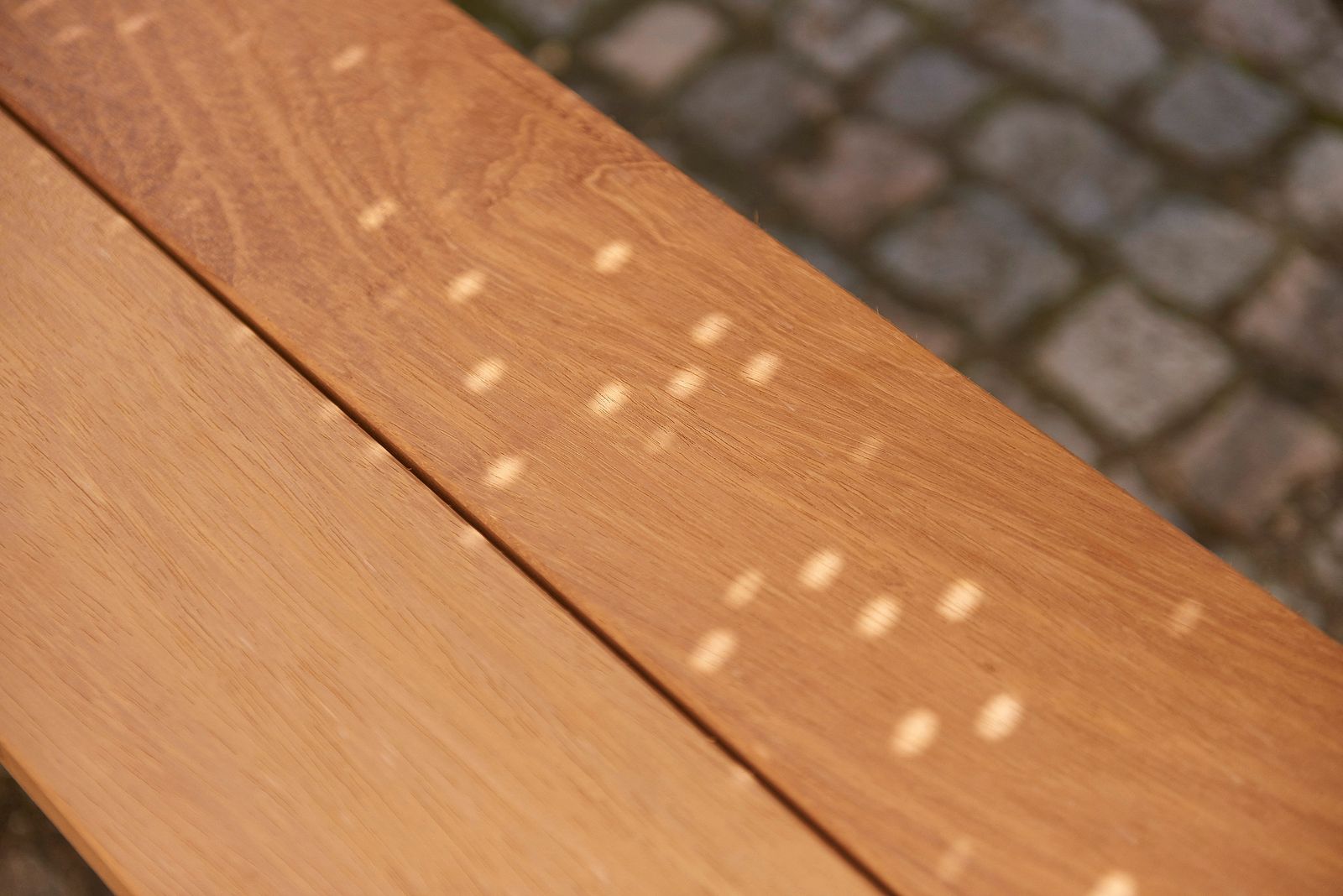 The geometric shapes of the triangular picnic tables and hexagonal Inumbrina parasols create a sleek and modern whole. With the mechanical parts of the parasol out of sight, the parasol feels like a floating canvas that gives shelter and creates coziness and rest.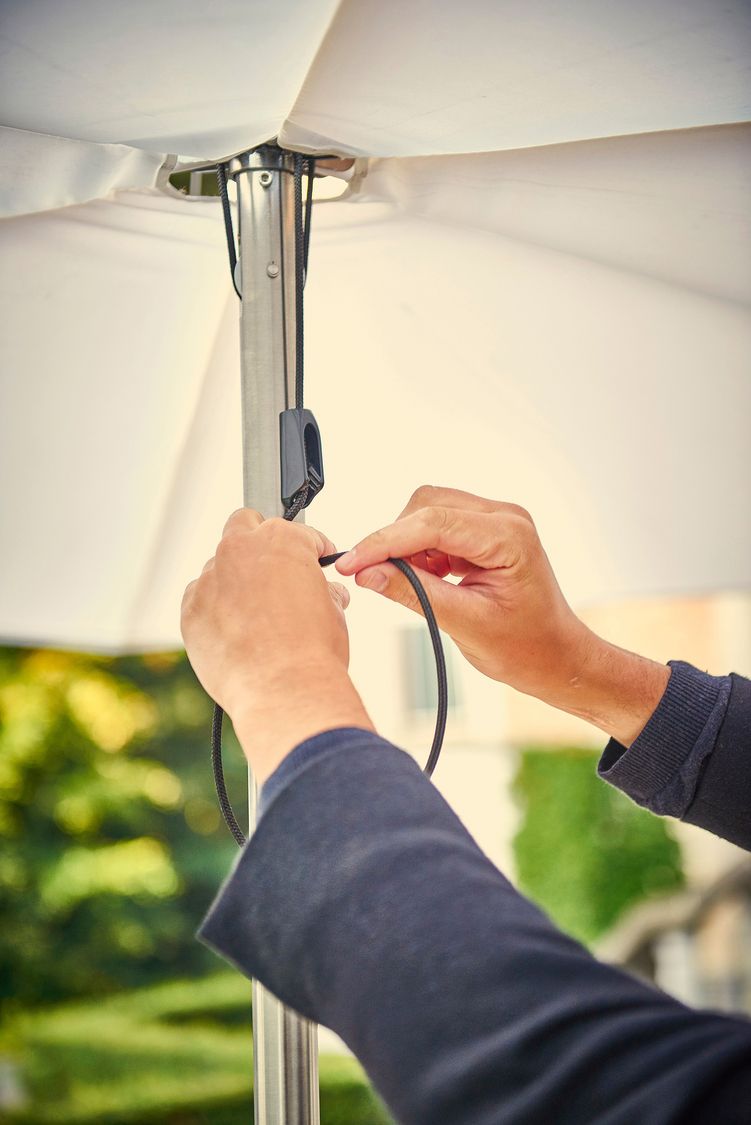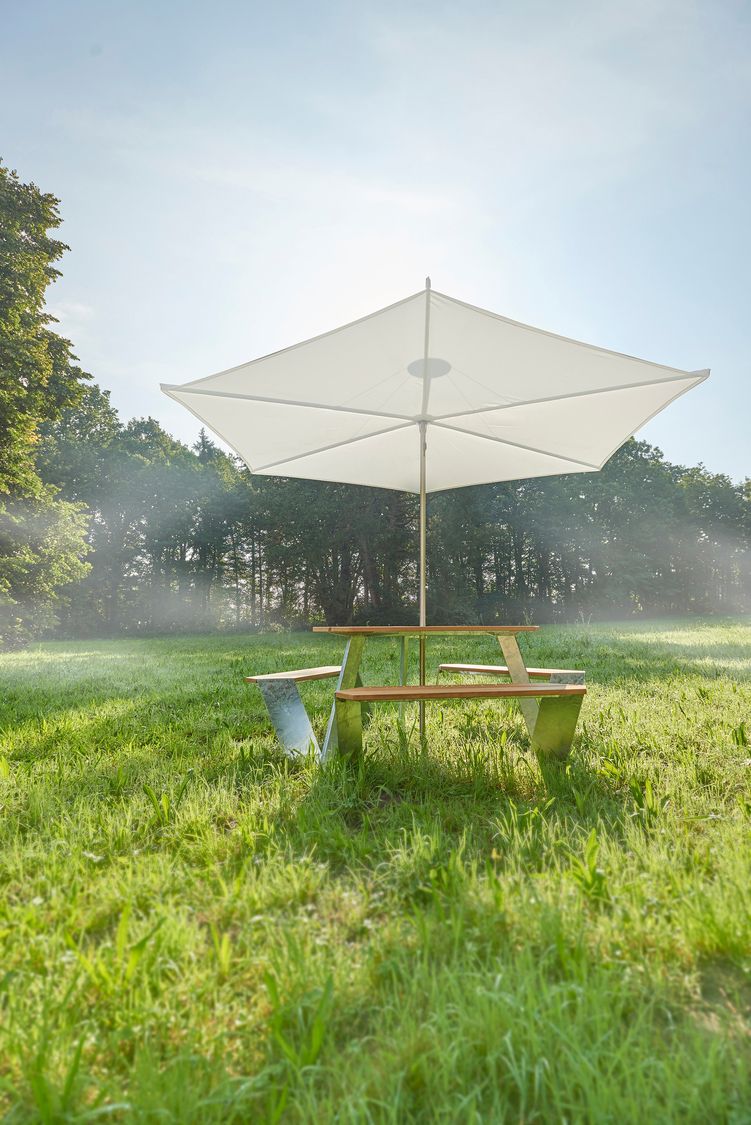 Pictures by Marc Wallican