A sunny summer day out
Deinze, Belgium
At home, Hopper, Sol+Luna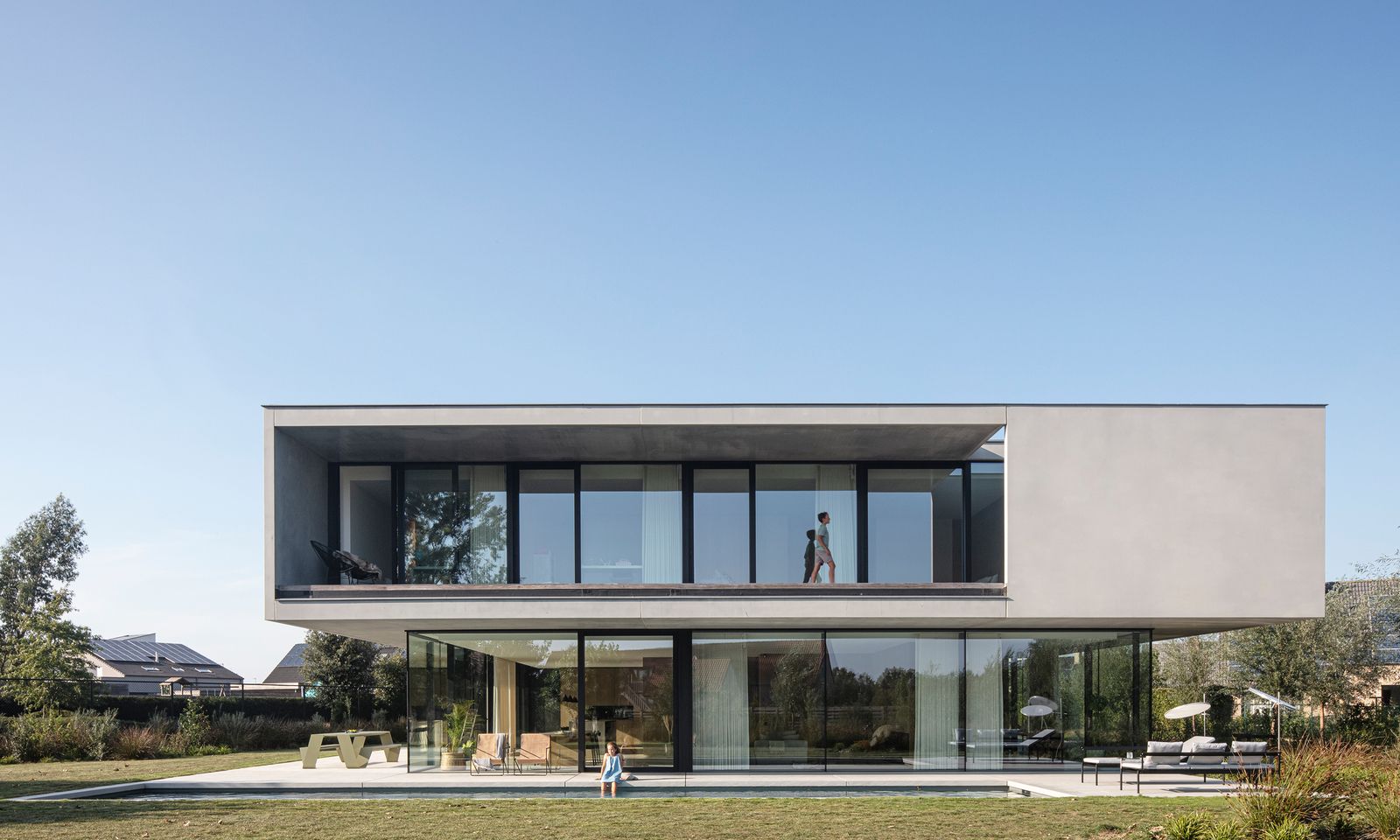 In the summer vacation, when the parents are off to work, the garden of this magnificent house by Govaert & Vanhoutte architects becomes the realm of children. With a spectacular first floor, a lovely pool and a green garden, there's never a dull moment in this villa.
After sleeping in, it's time to discover what this day has to offer…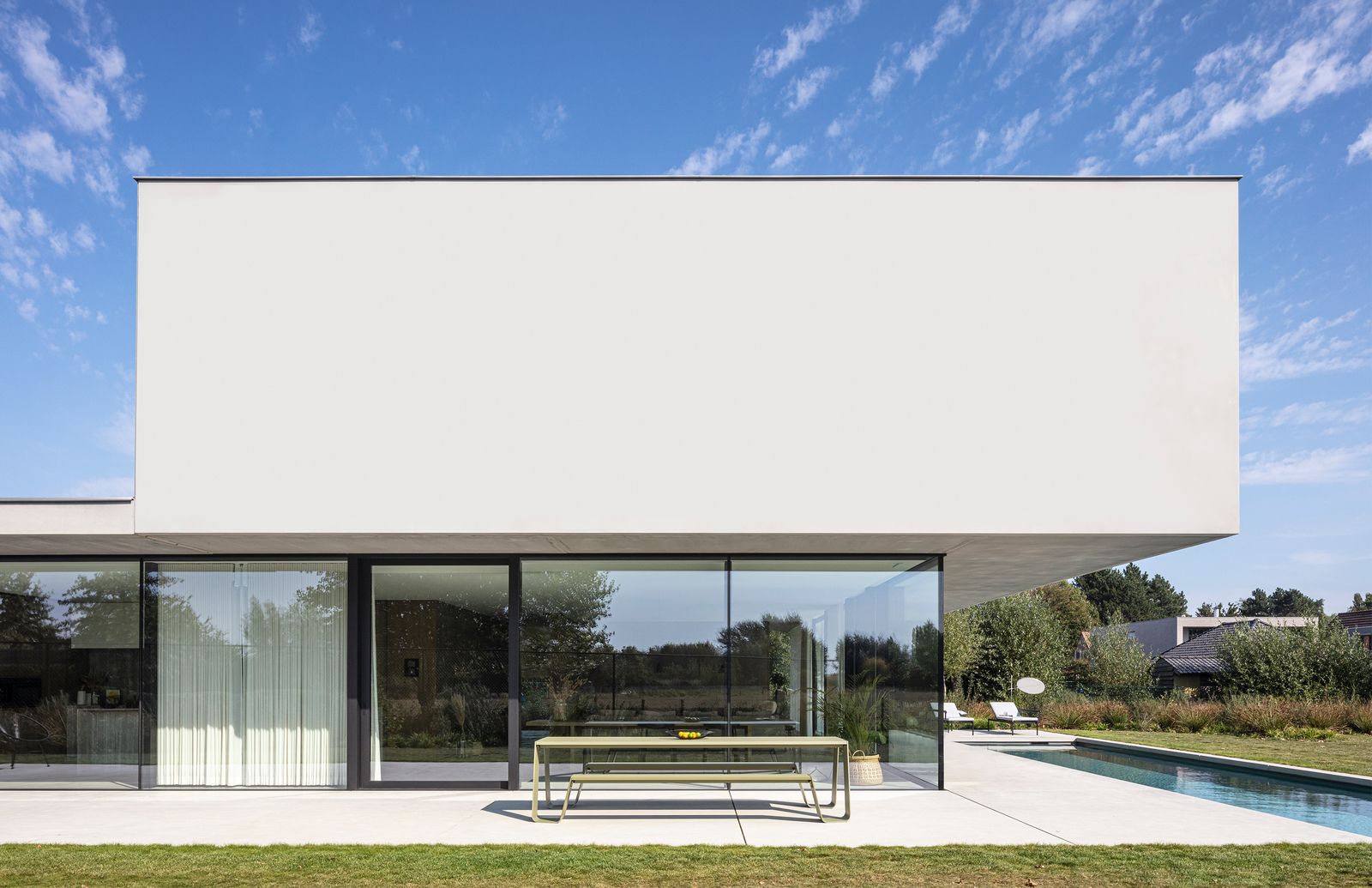 At the Hopper picnic table, the kids start the day by playing cards. Whoever wins gets to jump in the pool first!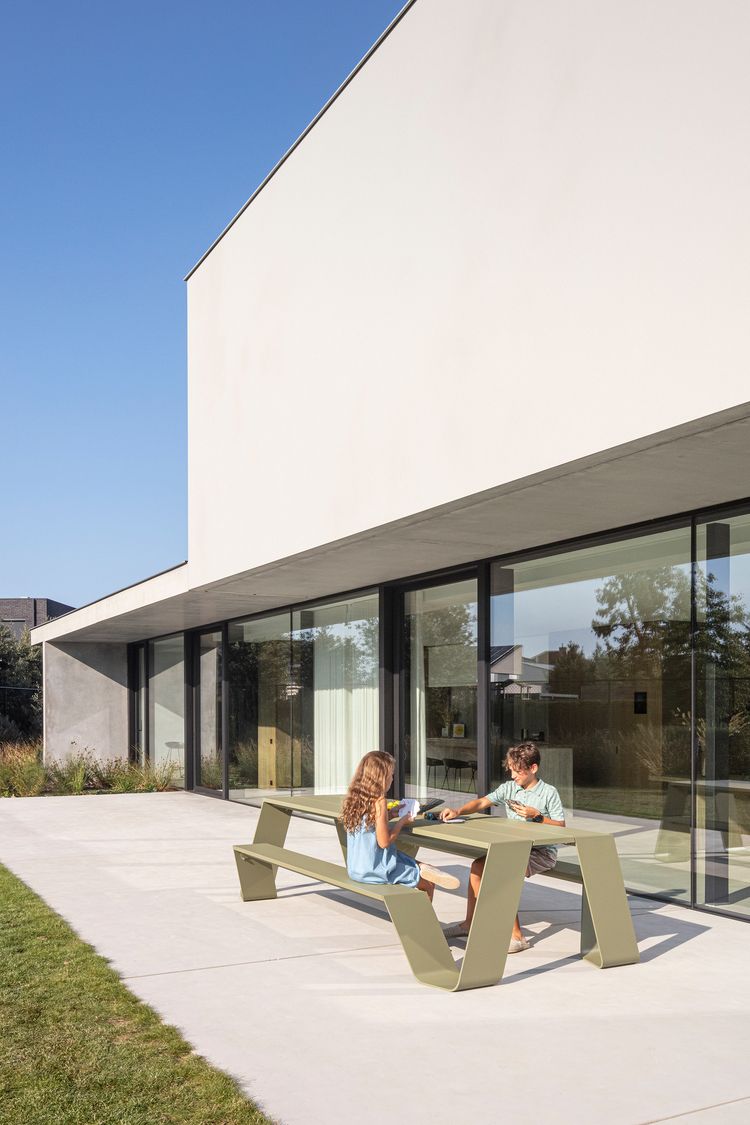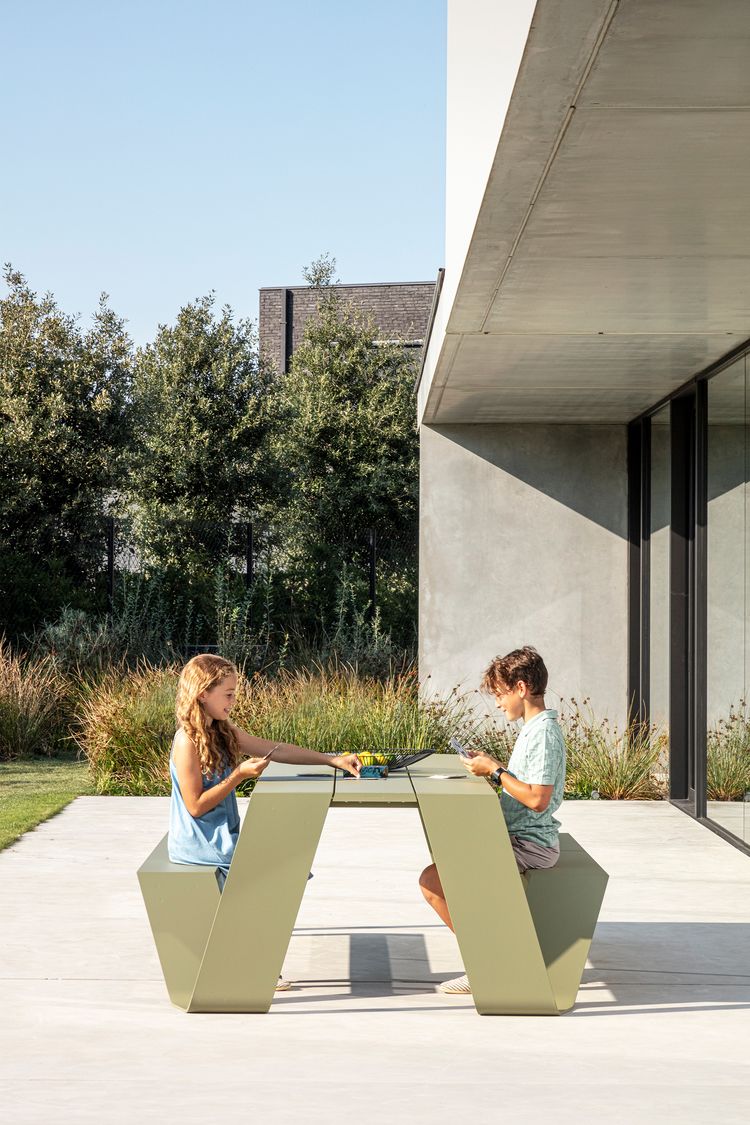 The Hopper AA table is made entirely of aluminium, which gives it a streamlined design that fits neatly with the villa.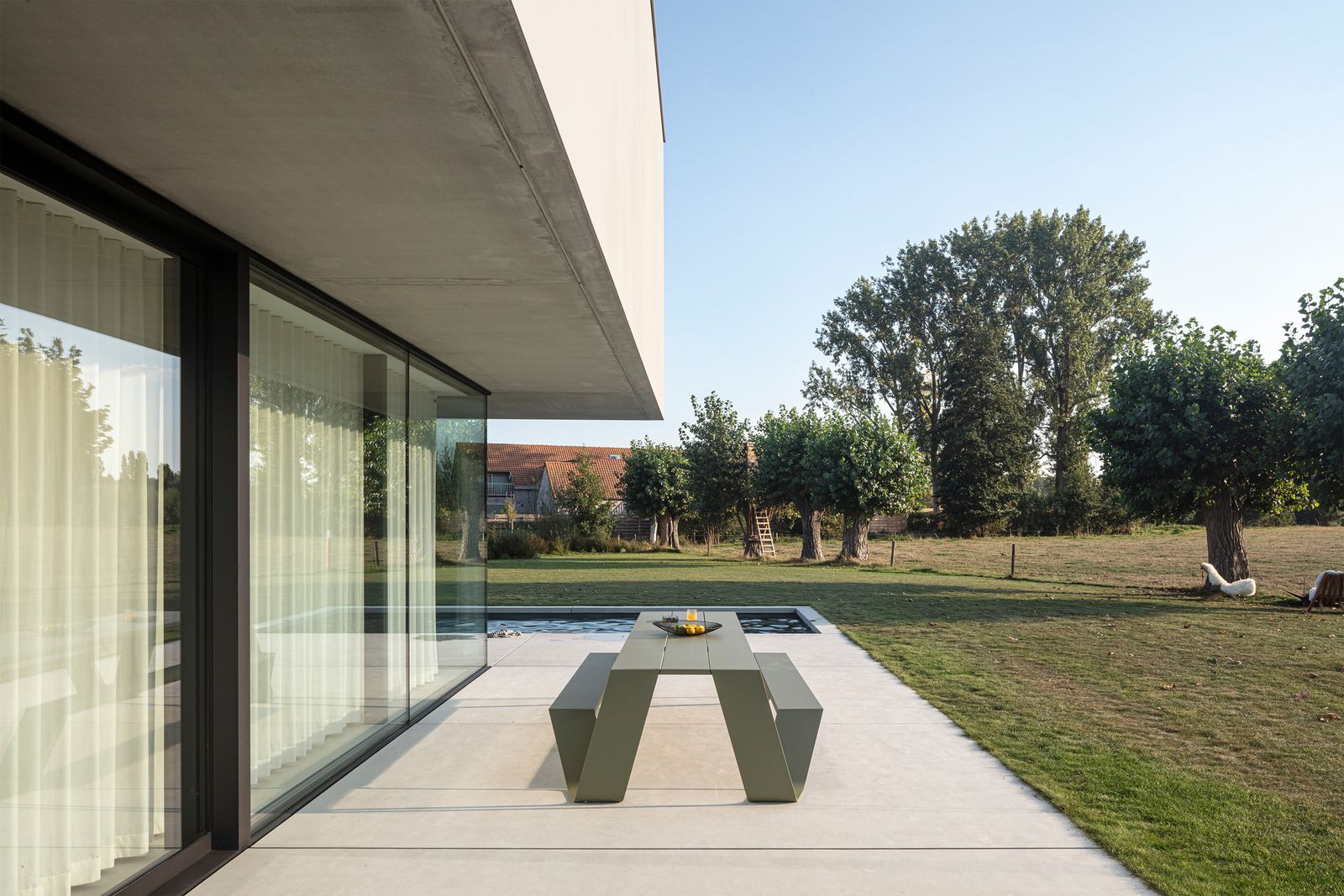 After a ten-point-dive into the pool, the Sol+Luna sunbeds await their guests for some lovely sunbathing.
At night the sunbeds convert to sofas in full moonlight! Here, the children watch the night fall and discuss which part of the garden they'll discover tomorrow…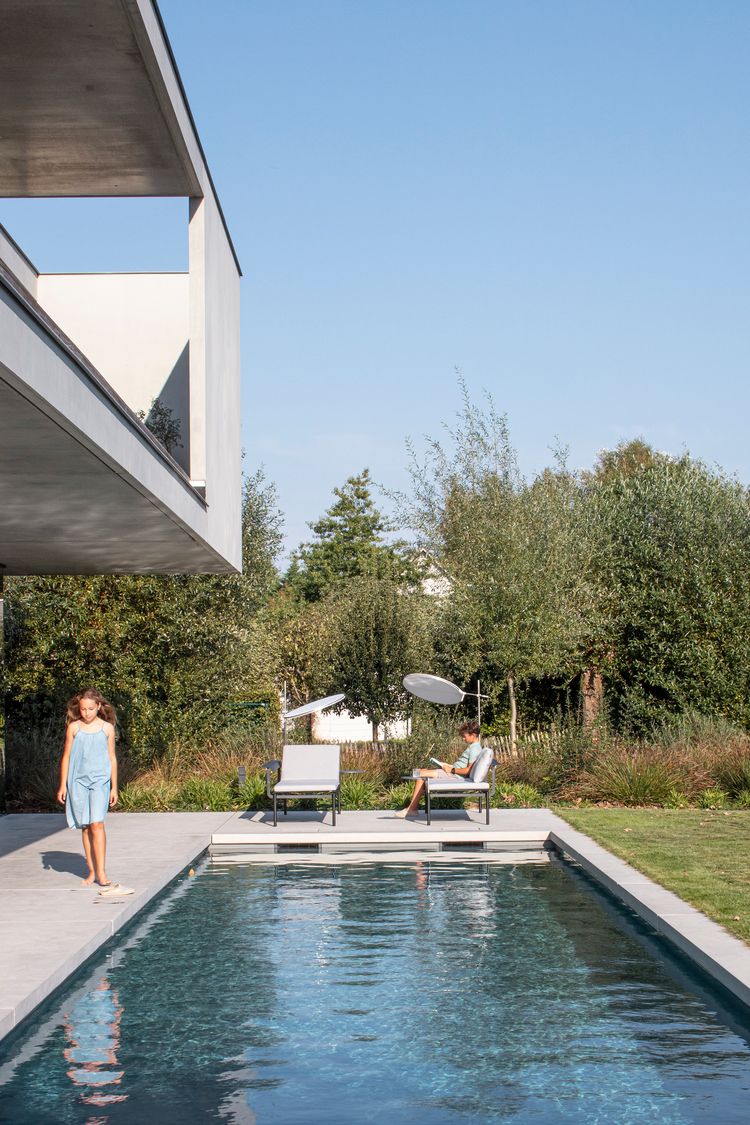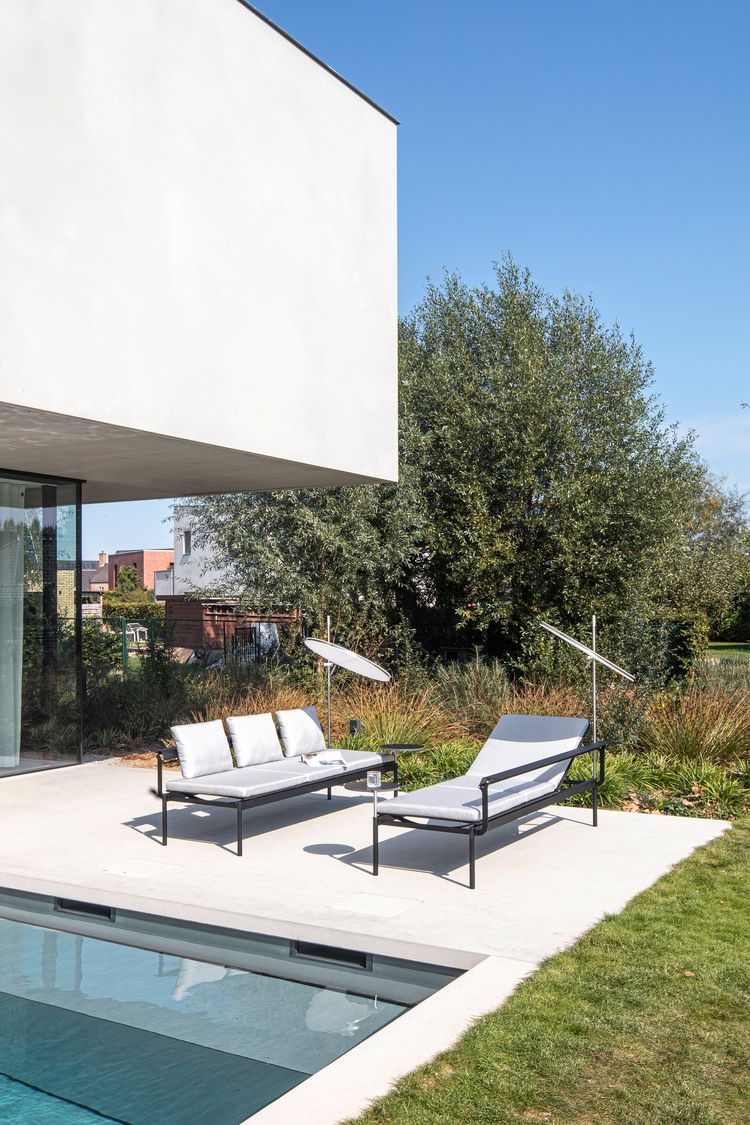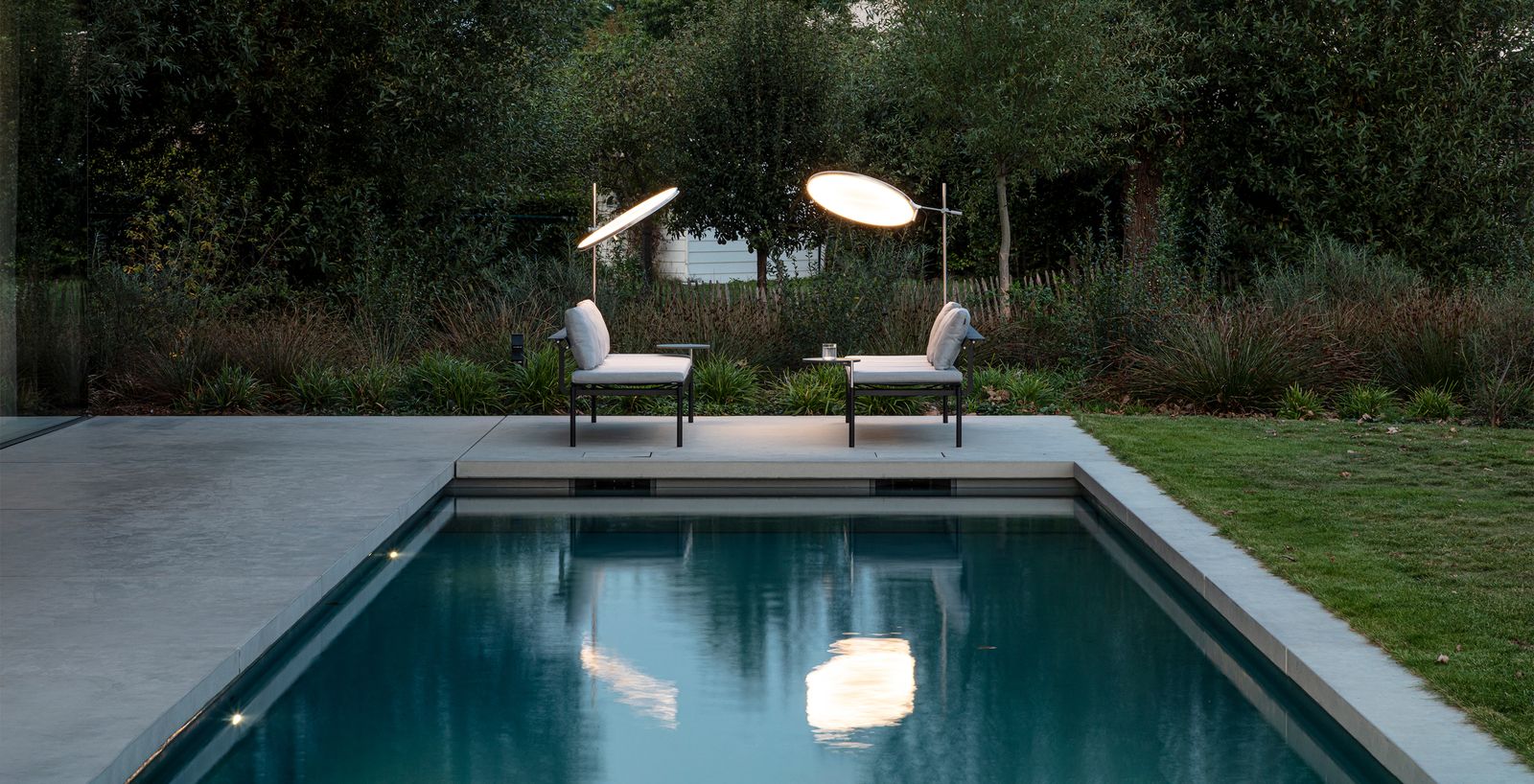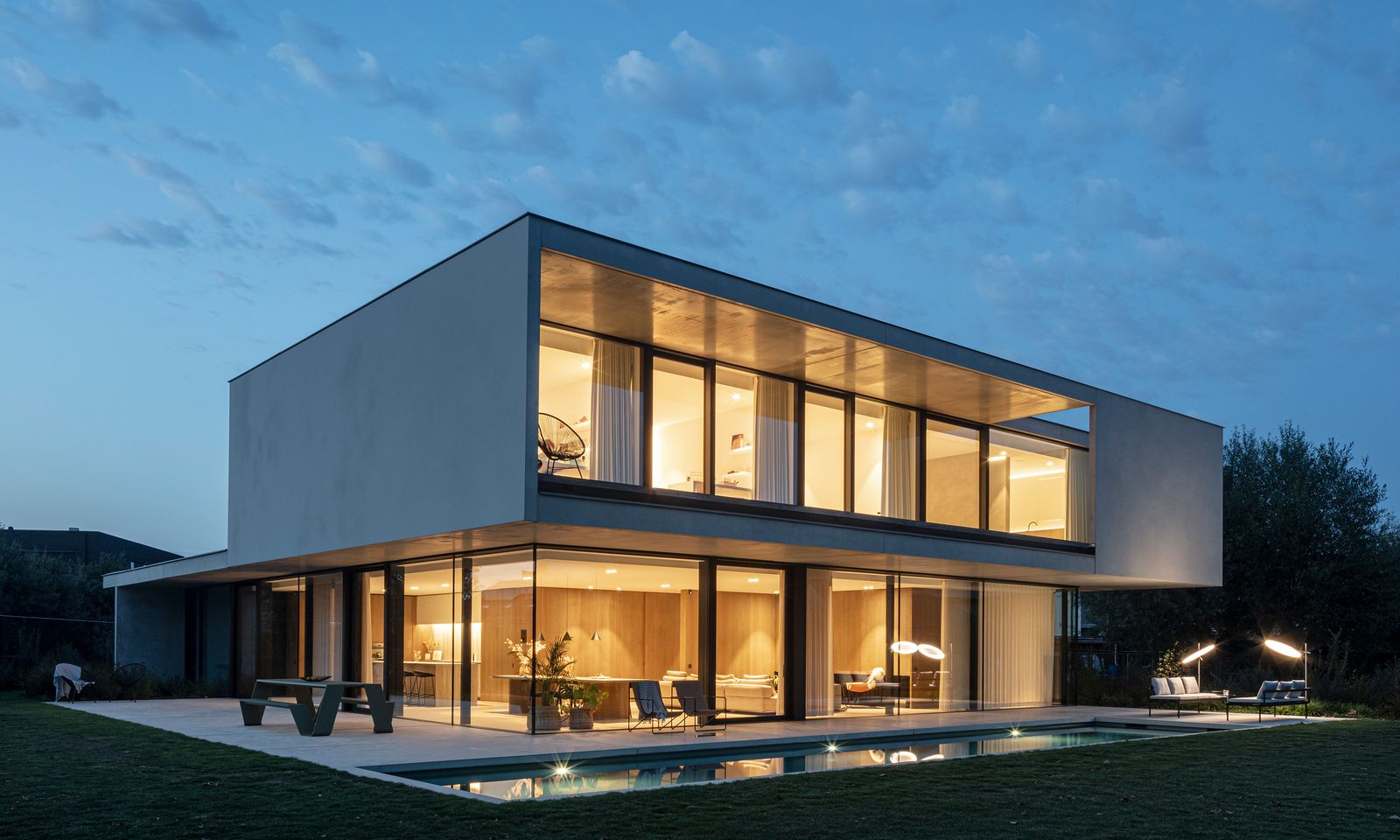 Architecture: Govaert & Vanhoutte
Photography: Tim Van de Velde