A trip to the countryside
Stavele, Belgium
At home, Bistroo, Walrus, Anker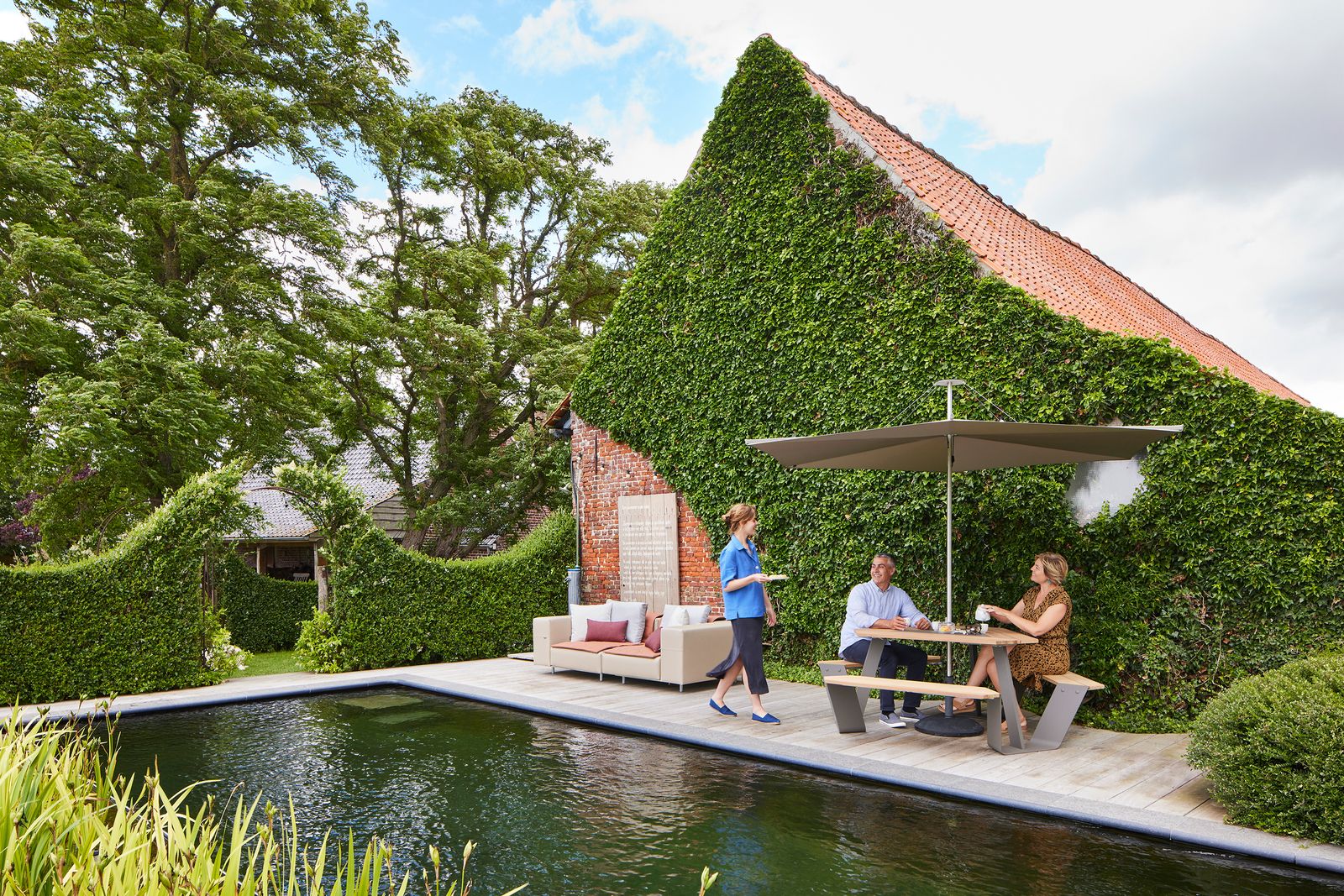 It's time to spoil all your senses and take a trip to the Belgian countryside. The rural guesthouse Hof ter Heebeke is hidden deep in the wonderful Westhoek region. In the cozy cottage garden, different patios brin you together and embrace tranquility.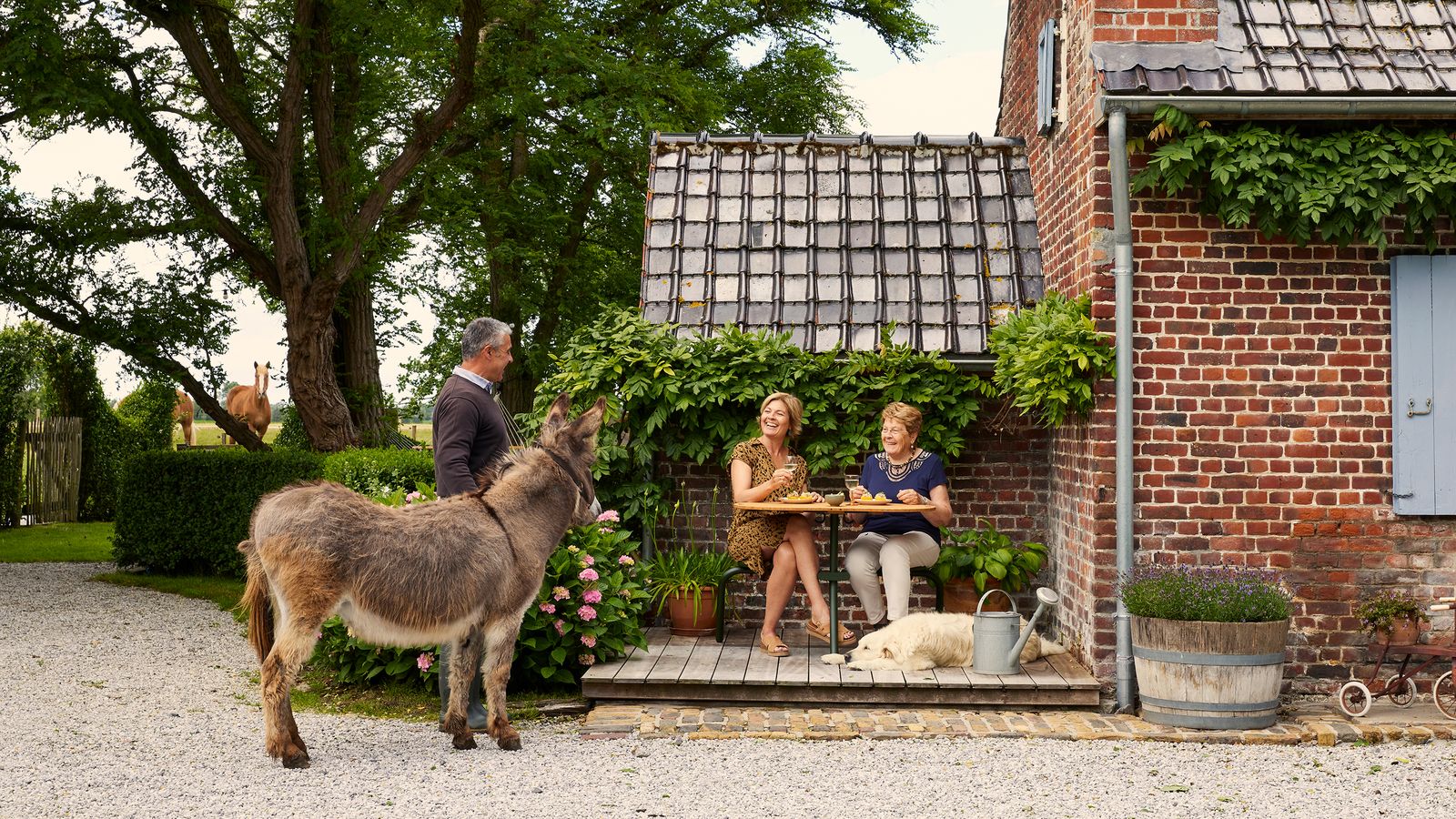 Lunch for two
Bistroo neatly fits this little wooden patio. Get together for a snug moment for two and discover the wonders of sitting shoulder to shoulder instead of face-to-face.
Easily double the surface of the tabletop by sliding on the Bistroo extension and create extra space for comfortable dining without losing out on intimacy.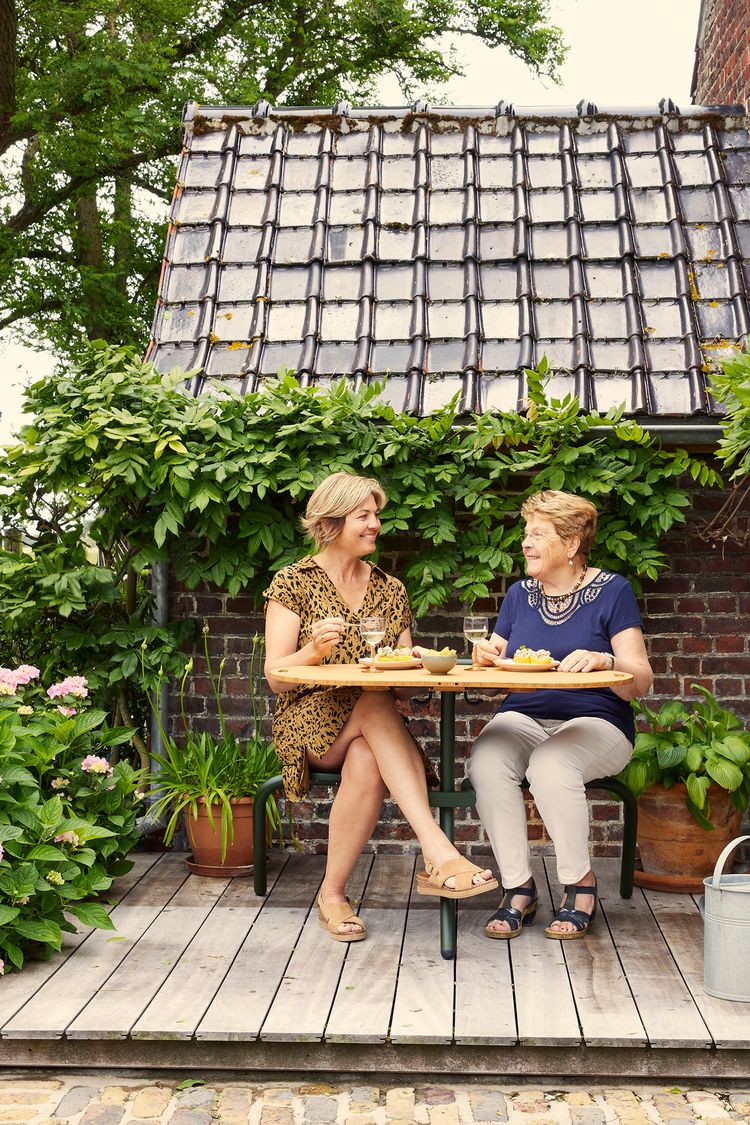 Such a pure and charming setting bolsters a loving relationship.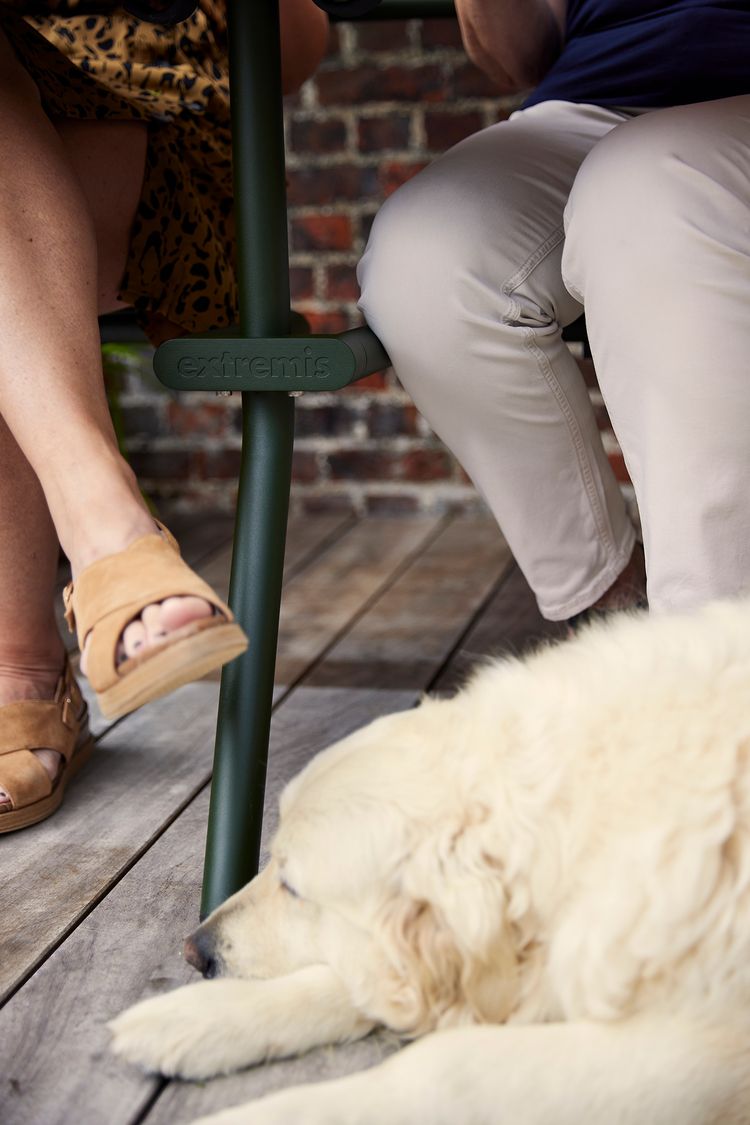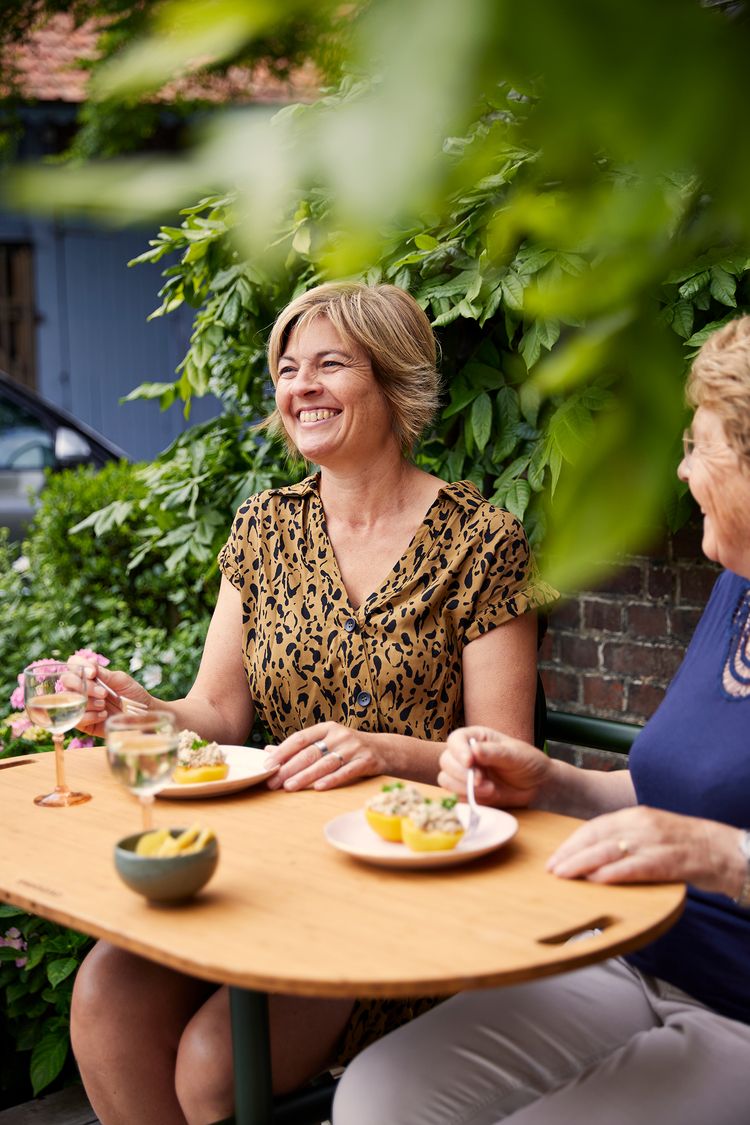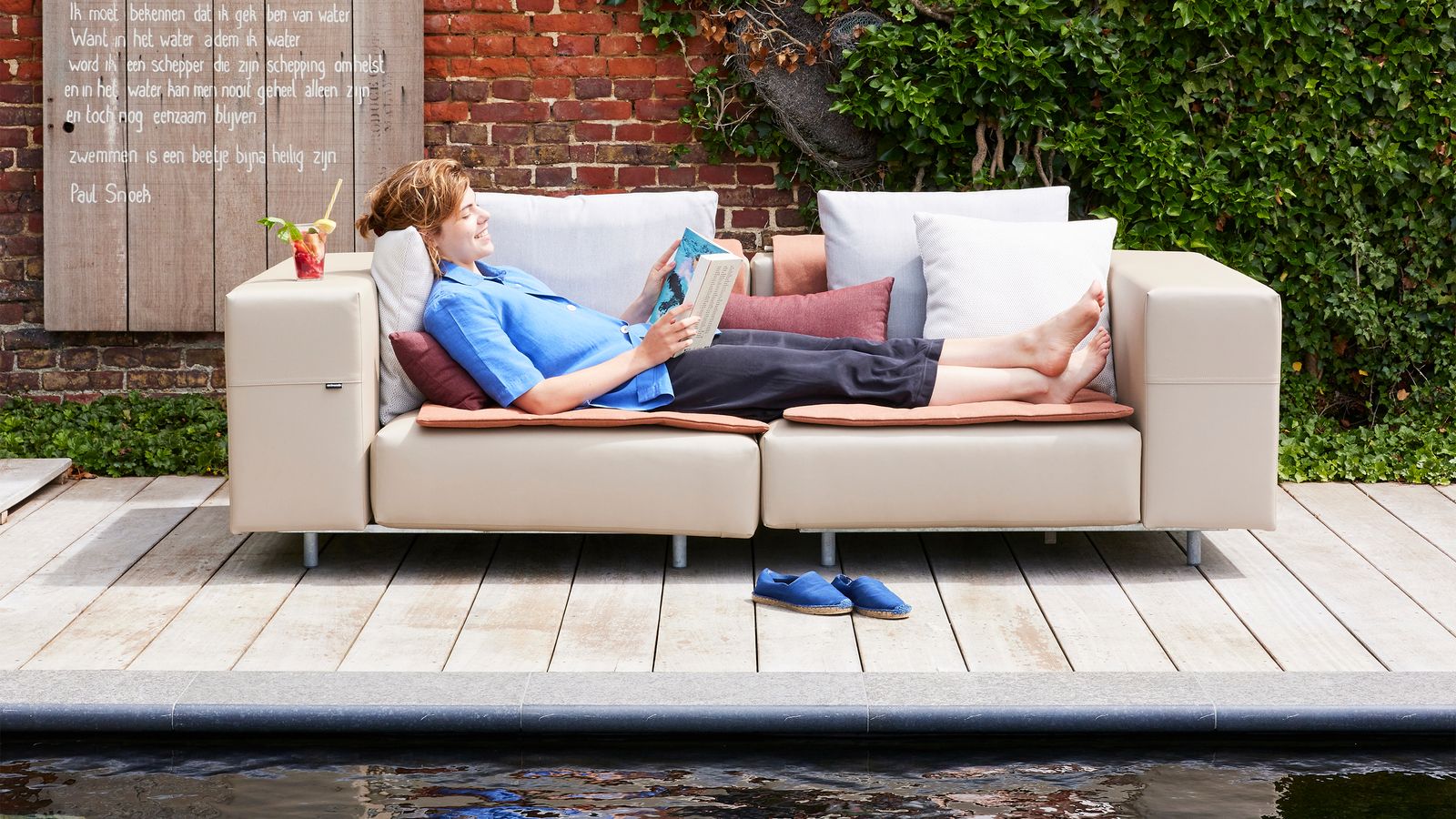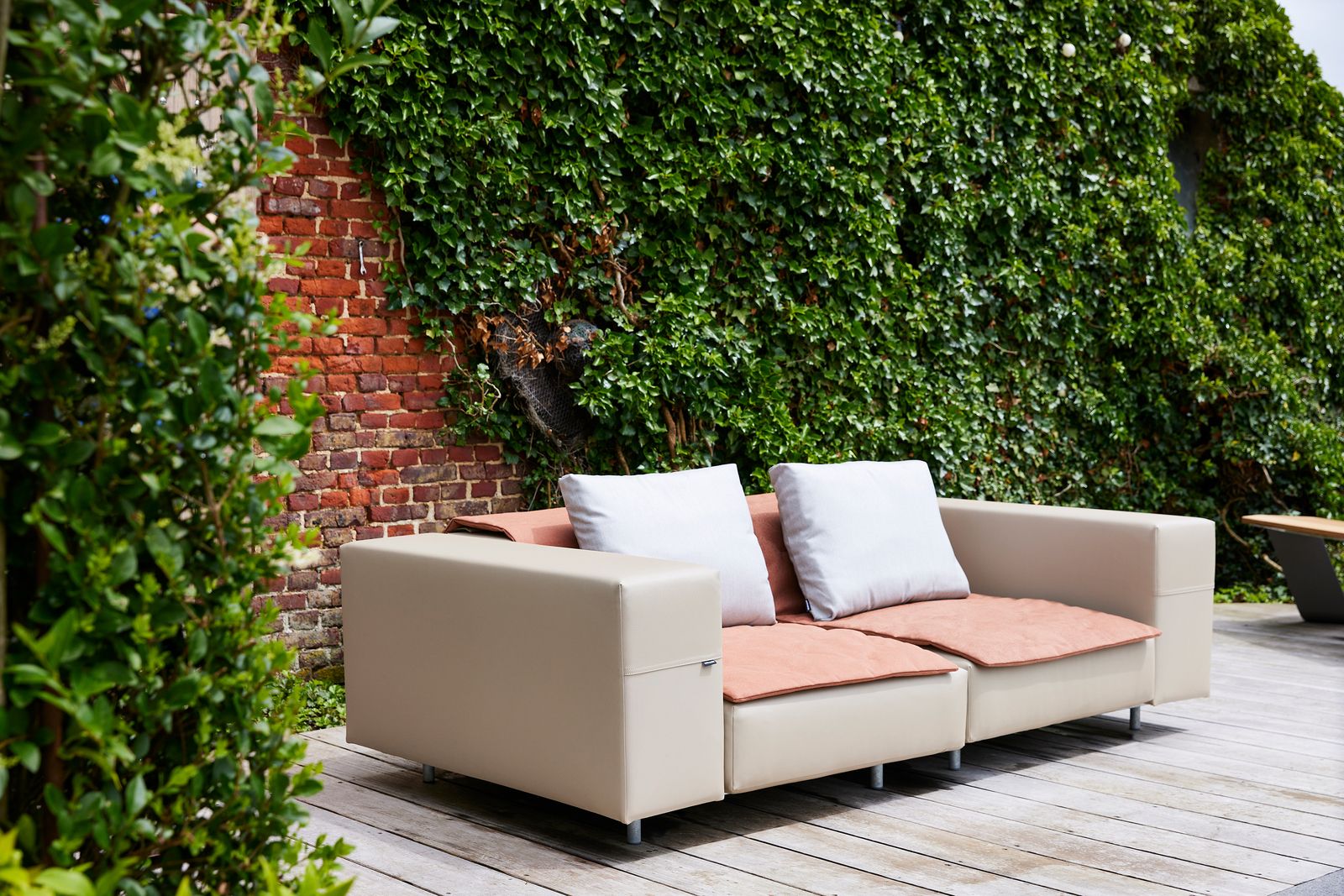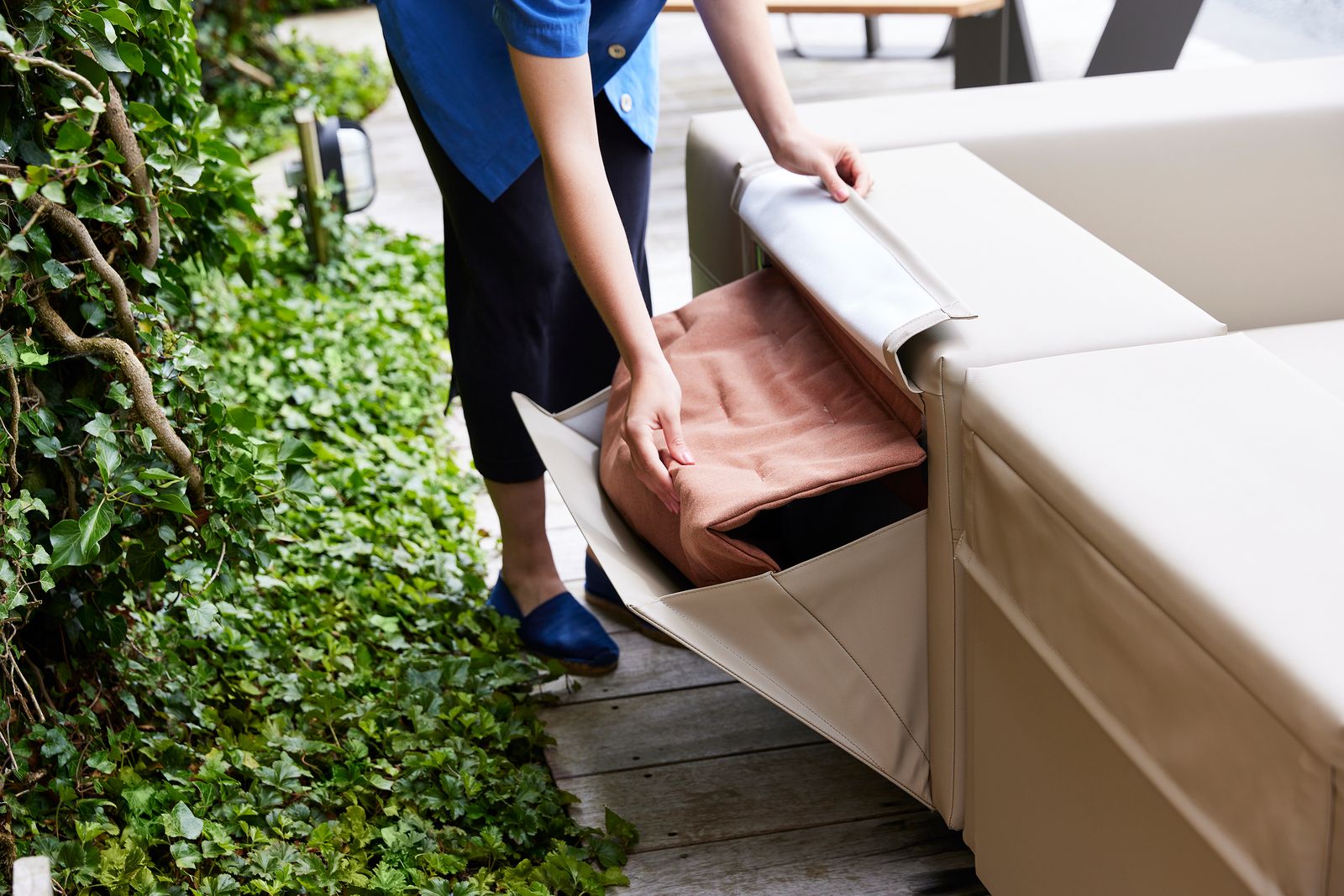 Outdoor lounging
Always with dry seating
Although it often rains in Belgium, guests never get a soaked sofa. Walrus has ingenious back pouches that store the blankets and cushions away from the rain. Just wipe off any remaining liquid on the waterproof canvas and roll out the soft and colorful pillows for instant lounging.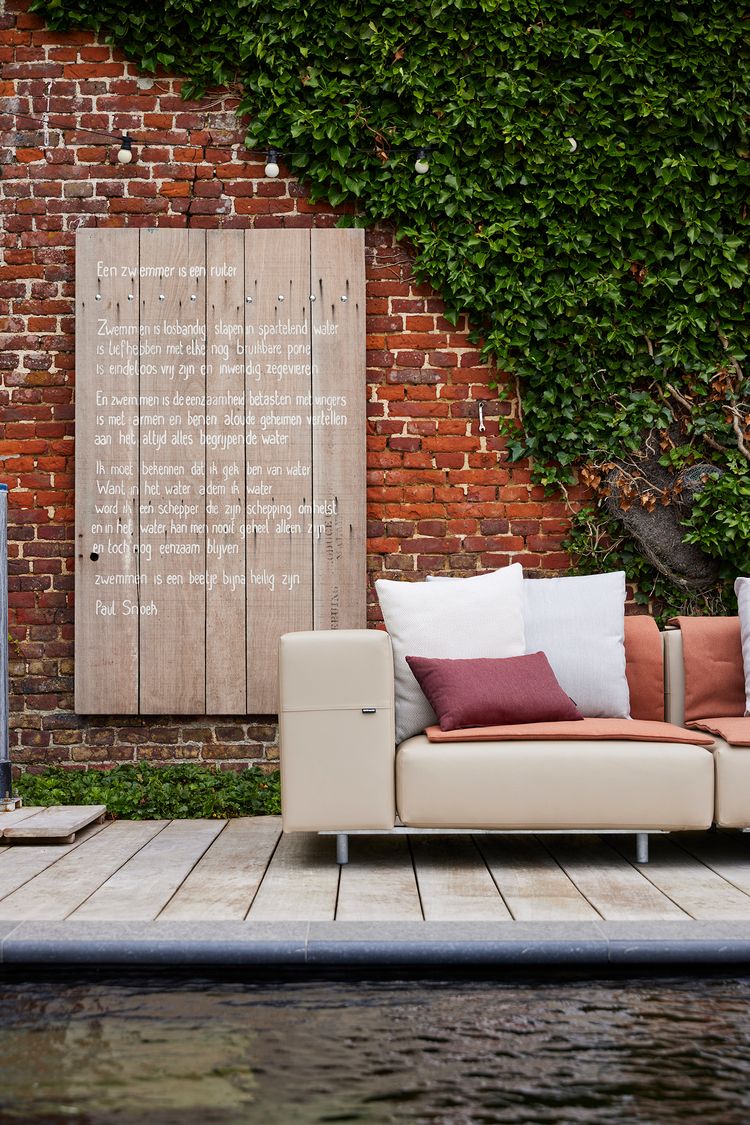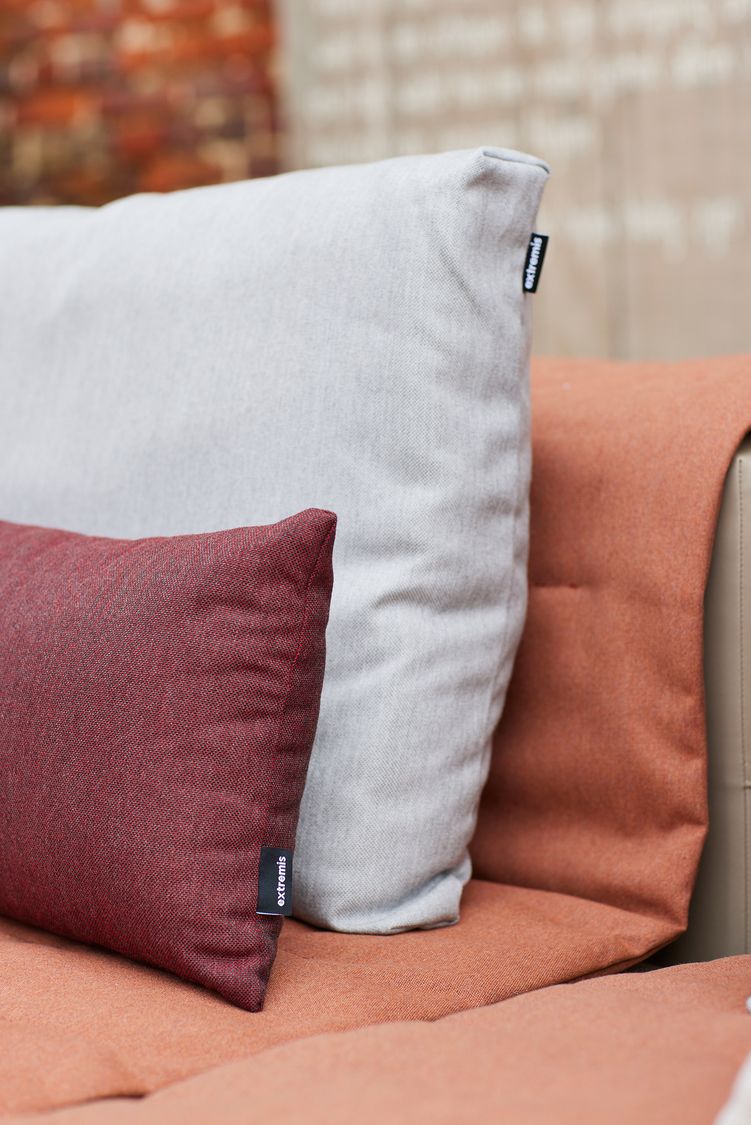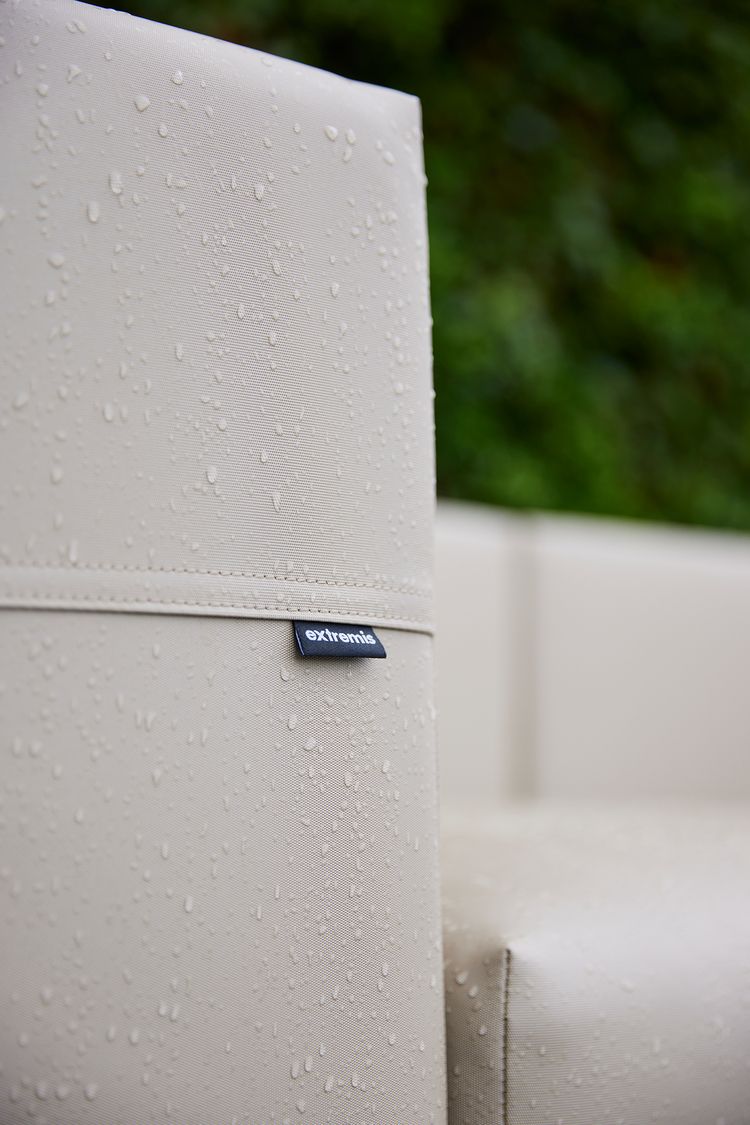 Triangular fun
A picnic table for six
Take some time with the family to wind down at Anker and disconnect from the daily rush of life. Hot tea, a fun board game, and sitting together around this hexagonal table make the recipe for a day filled with togetherness.
Strong and durable like a real anchor, this wooden picnic table can stay outside all year long without losing its strength. Different natural colors add a calming touch to any garden terrace or patio.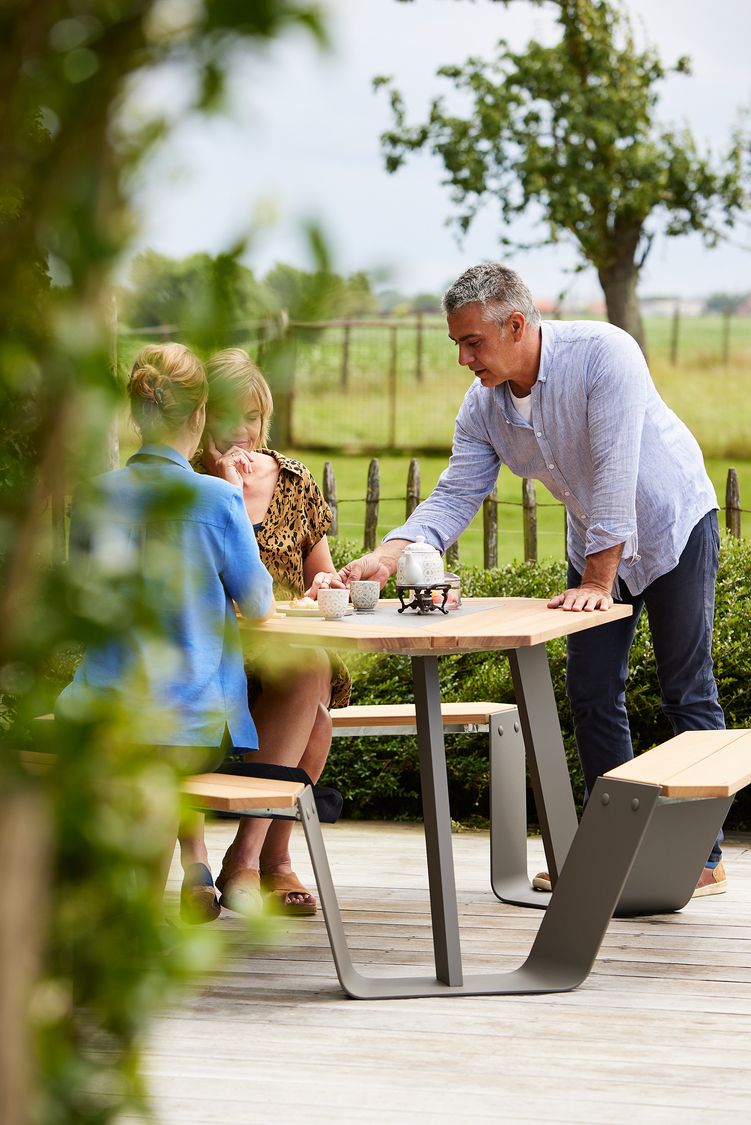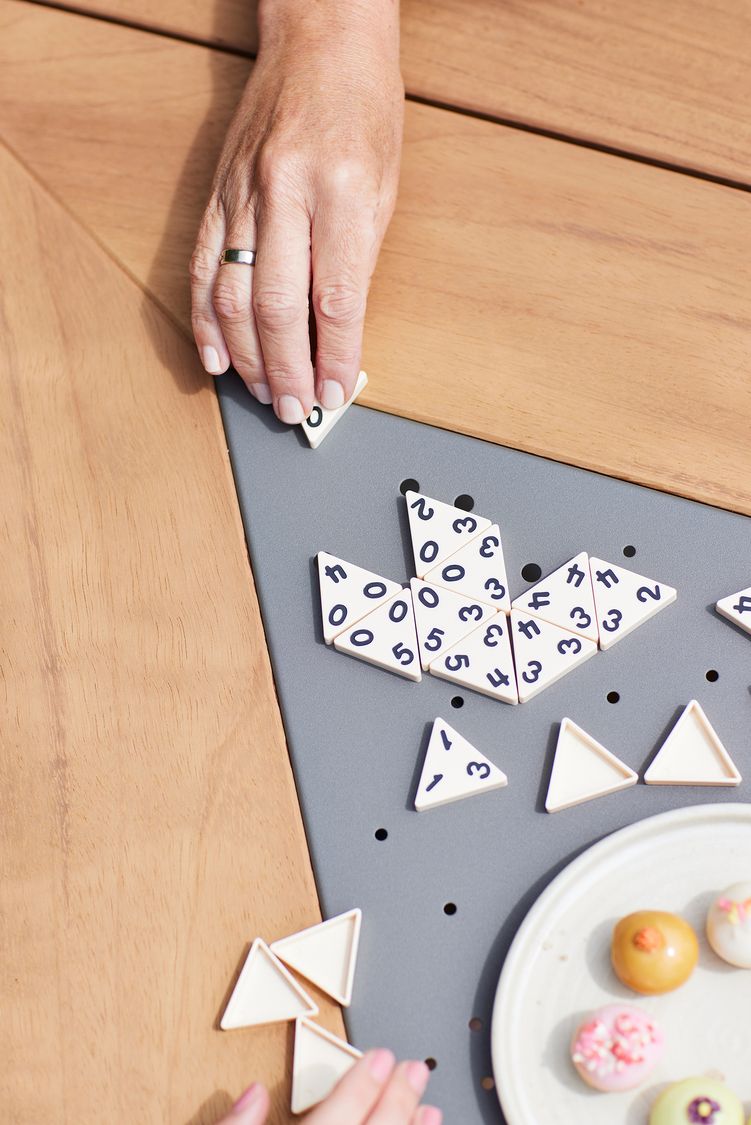 Furniture that promotes relaxation, every moment of the day.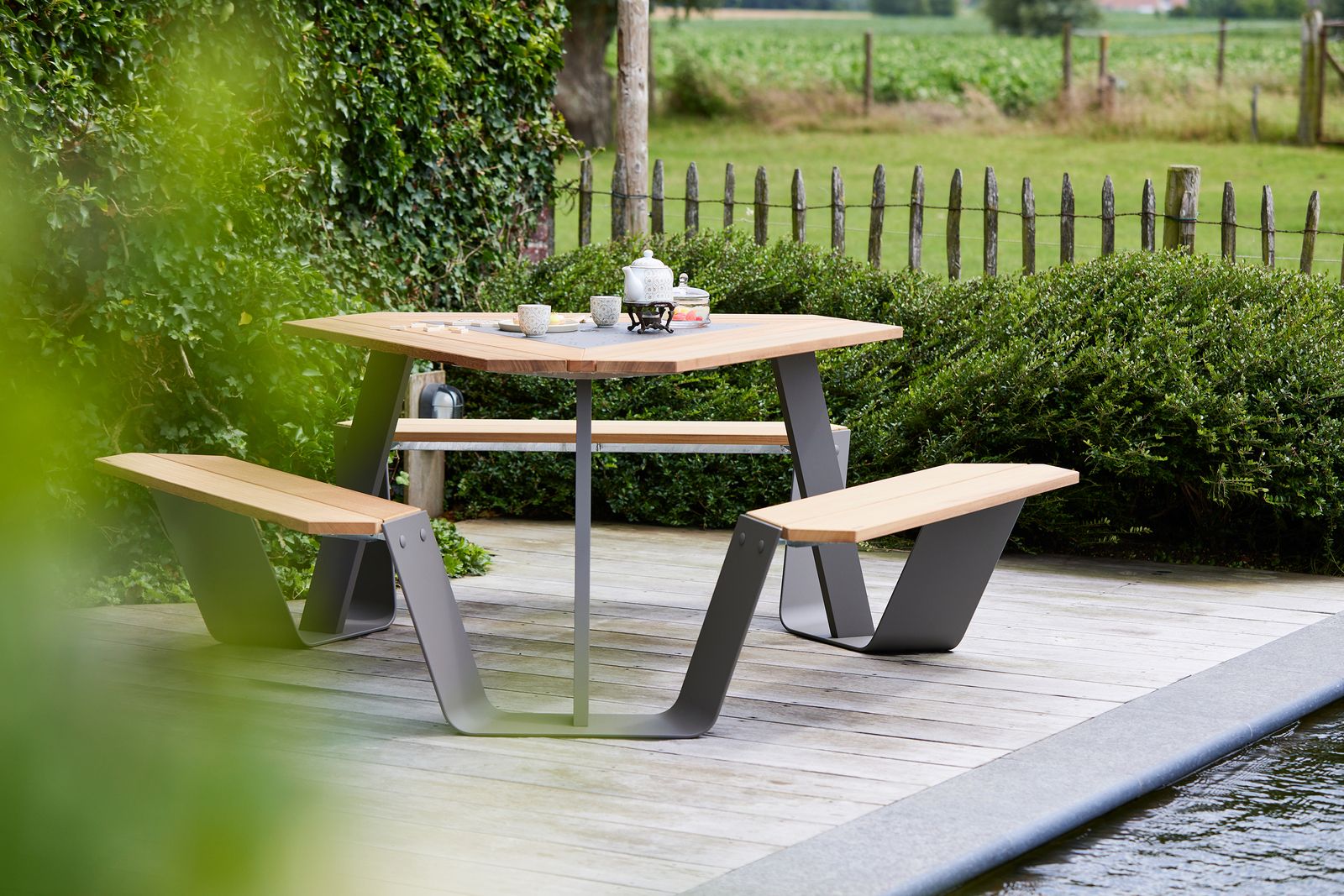 Pictures by Beeldcollectief