A warm and snug roof terrace
Ghent, Belgium
At home, Kosmos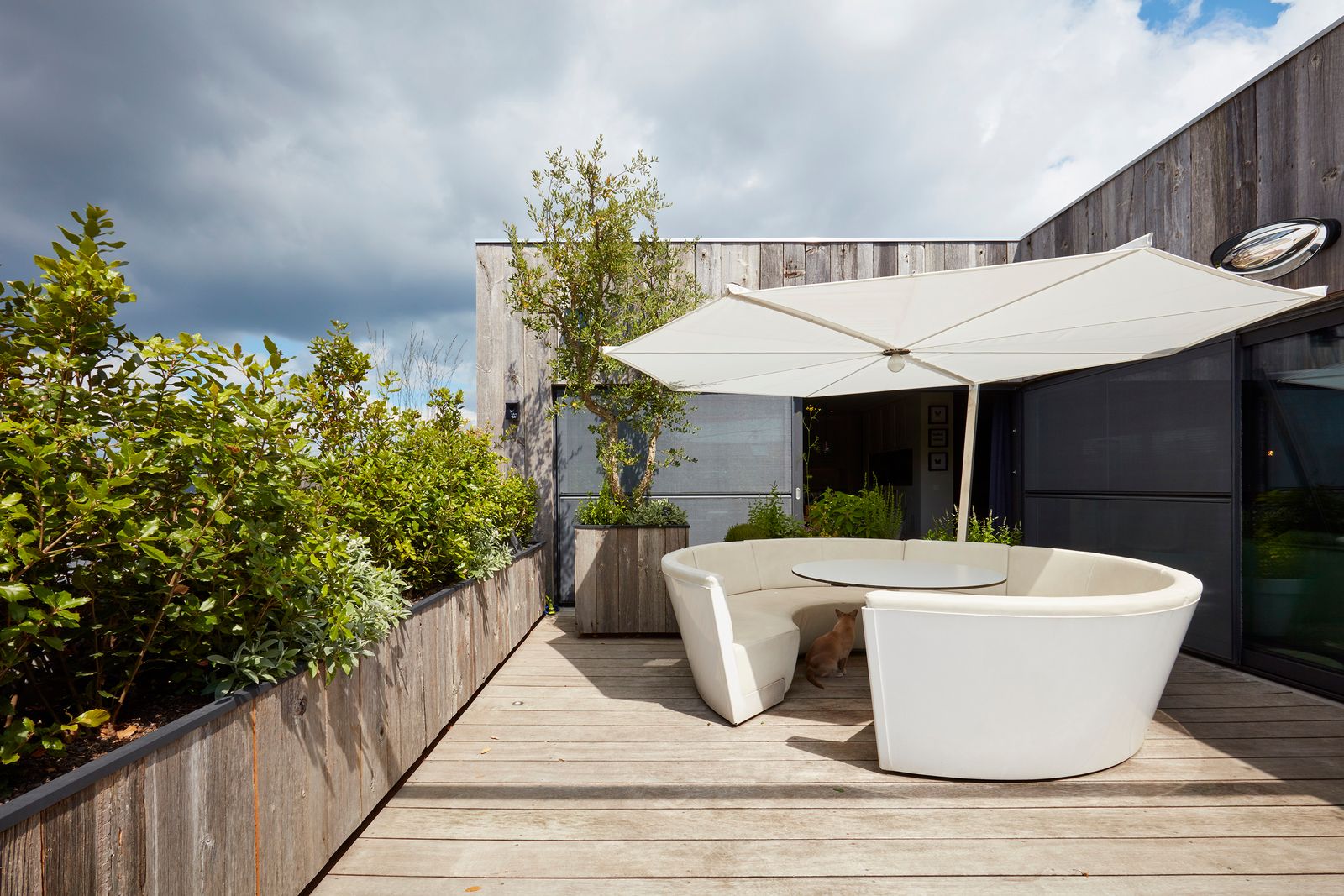 While this roof terrace isn't immense, it does include everything needed for a relaxing day outside. The owners have created an intimate, warm and snug terrace in which they combined natural materials such as wood and lush plants with a timeless all-in-one piece of furniture.
As the compact Kosmos is both sofa, table and sunbed, it still leaves enough space on the terrace for plants, four cats and a barbecue.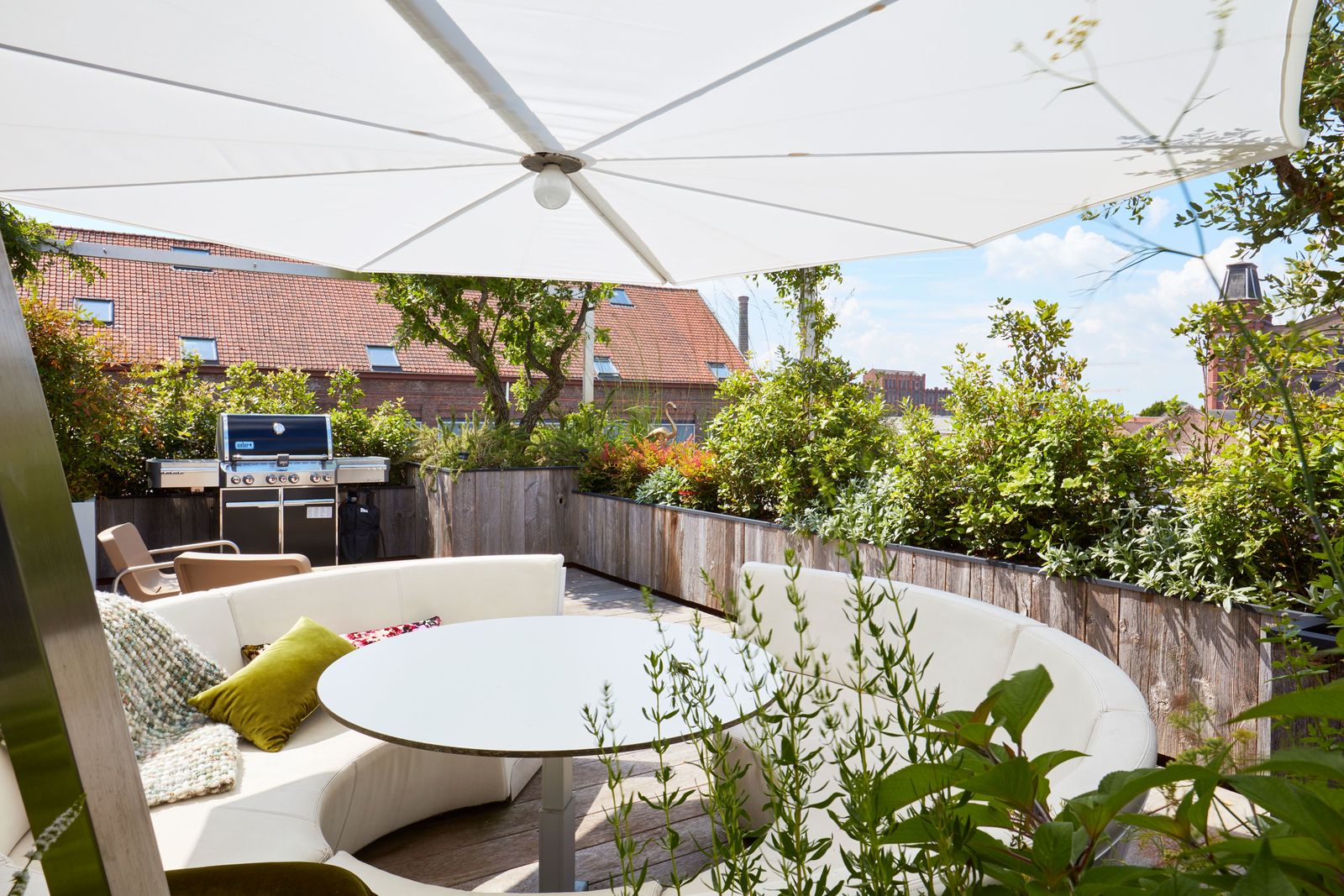 The four cats – Phillie, Elvis, Marcel and Bertrand – also enjoy a good deal of sunbathing on the Kosmos.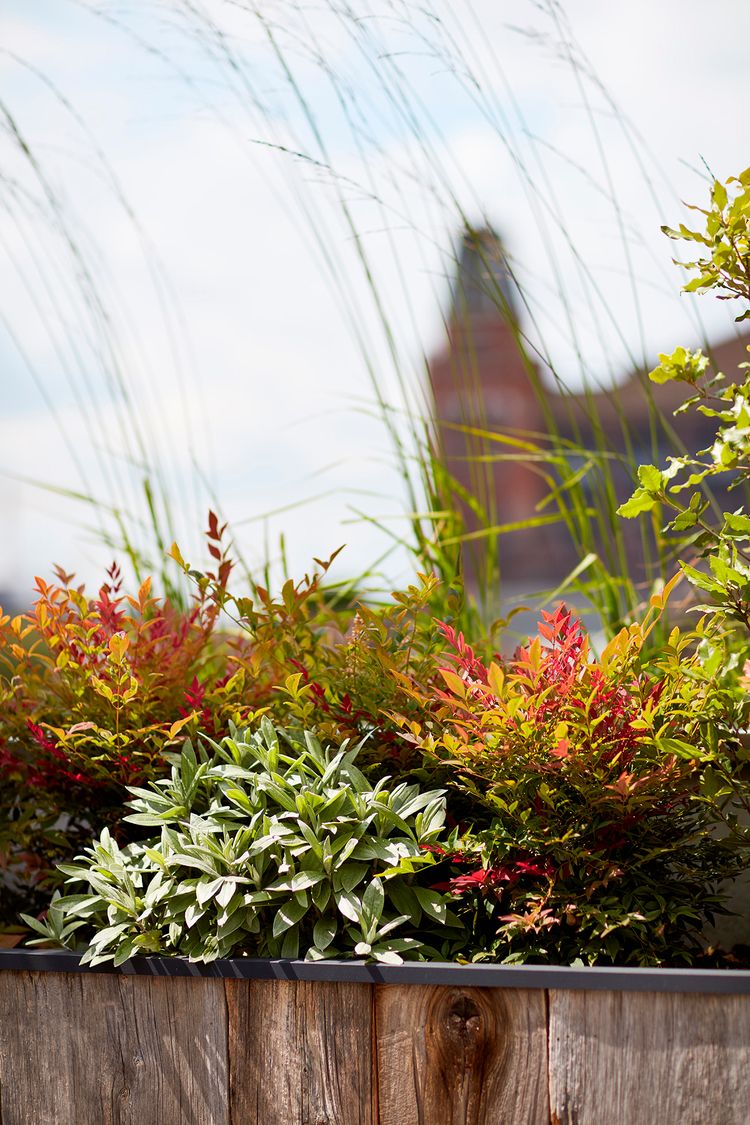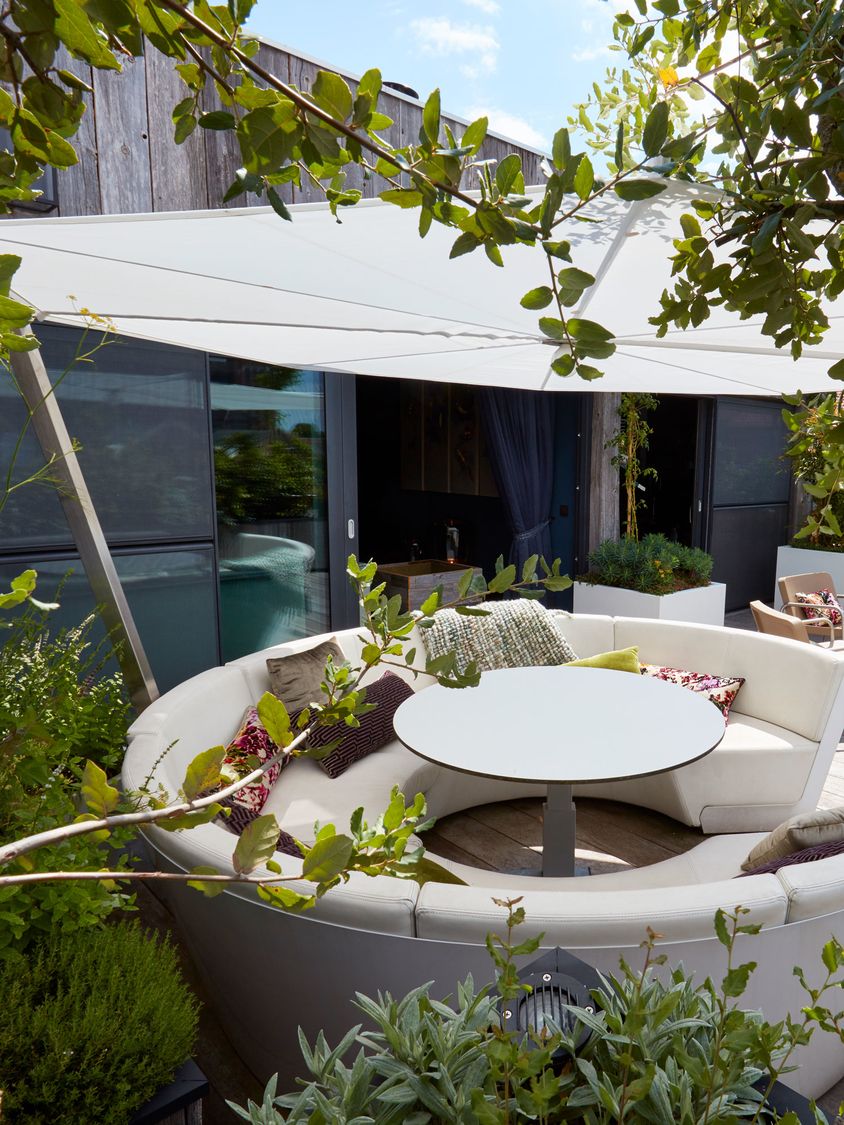 The owners, Mathieu and Annabelle of De Telder Tuinen, designed each aspect of the terrace themselves. They included both evergreen plants and plants that change colors over the seasons, this way the terrace always feels like a holiday.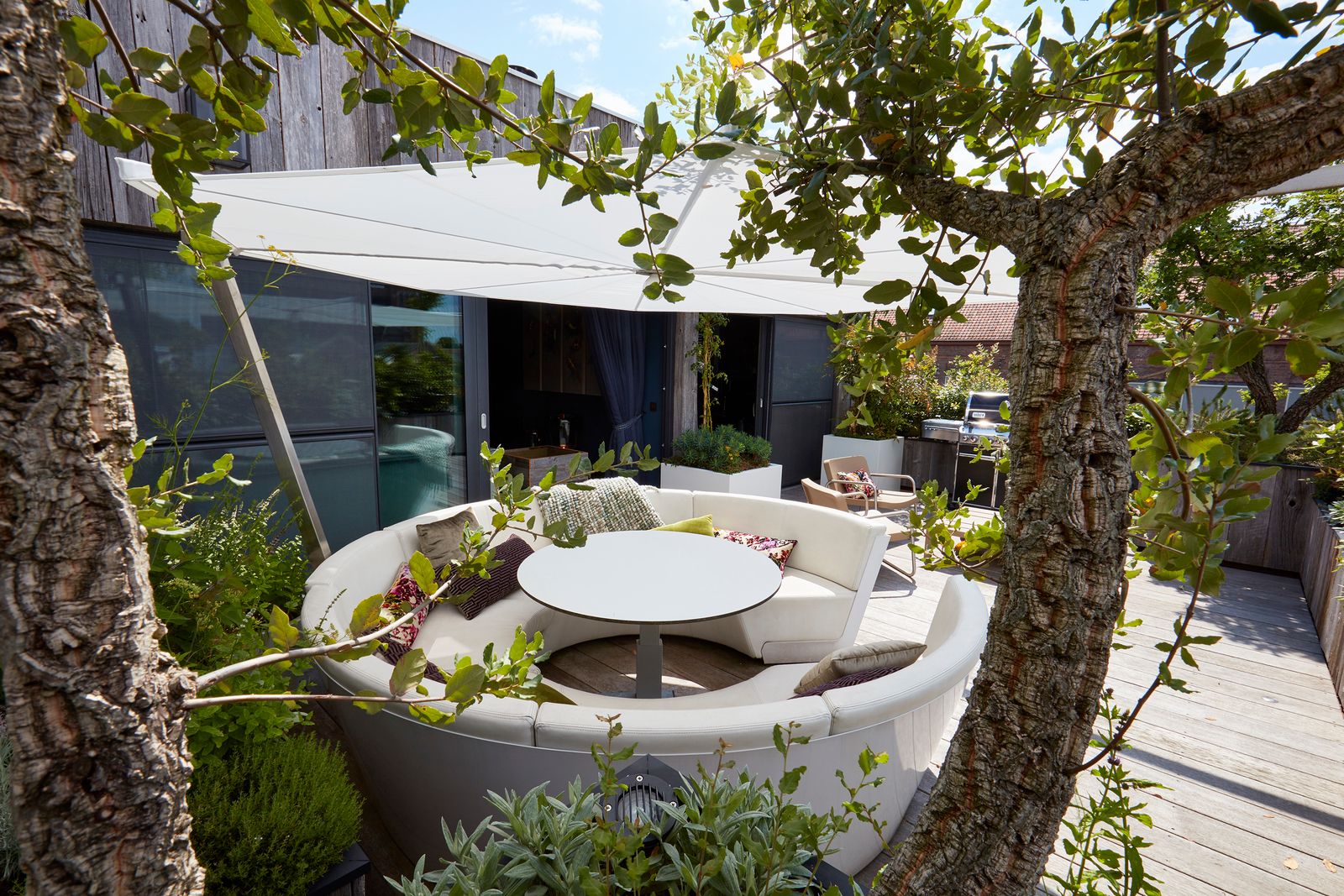 There is nothing better than picking fresh herbs for a meal that I prepare outside with my favorite music in the background.