AFAS Experience Center
Leusden, Netherlands
In projects, Hopper, Pantagruel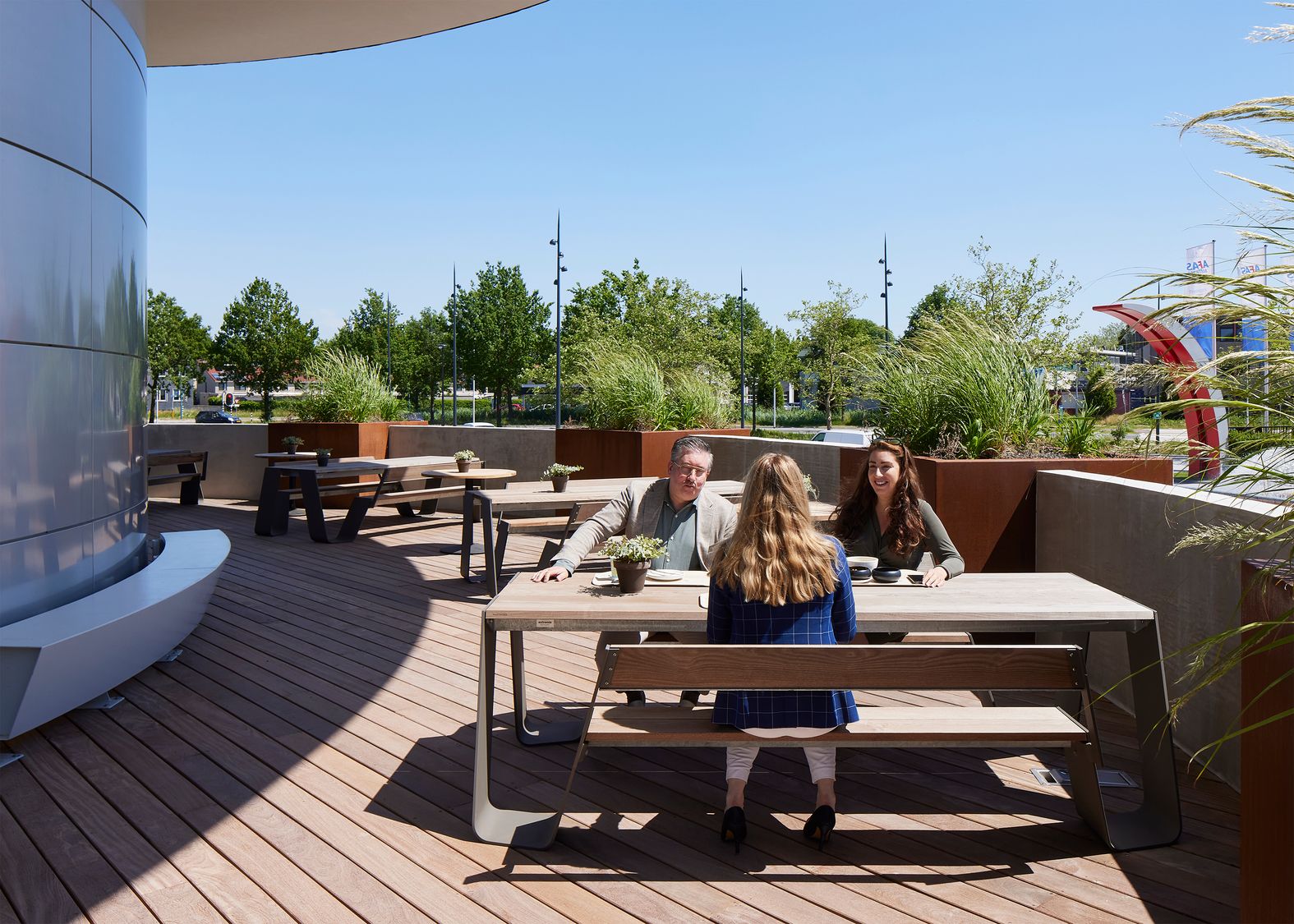 Located on the "Avenue of inspiration" in the Netherlands, the AFAS campus found enough inspiration to be prepared for the future. The software company didn't fancy building another concrete shoebox office, instead it wanted to offer "more than an office", a center for experiences: the AEC - AFAS Experience Center.
Fully furnished gardens offer a place to eat, sit, meet, relax, rest and work outdoors.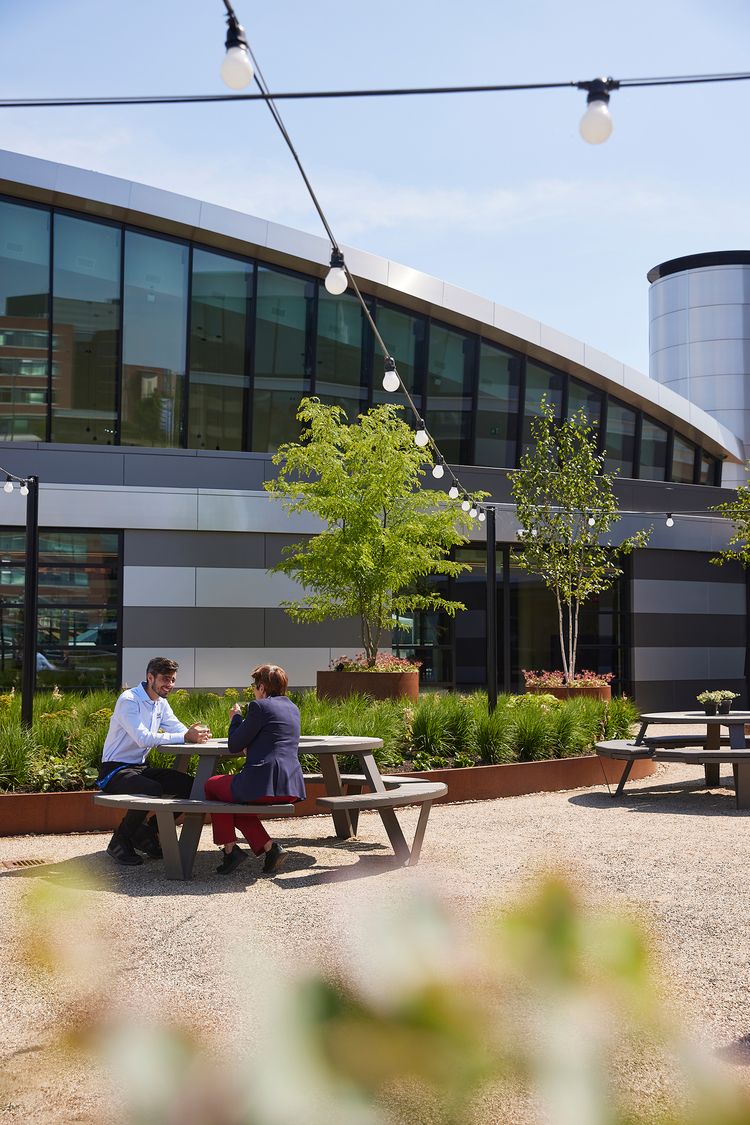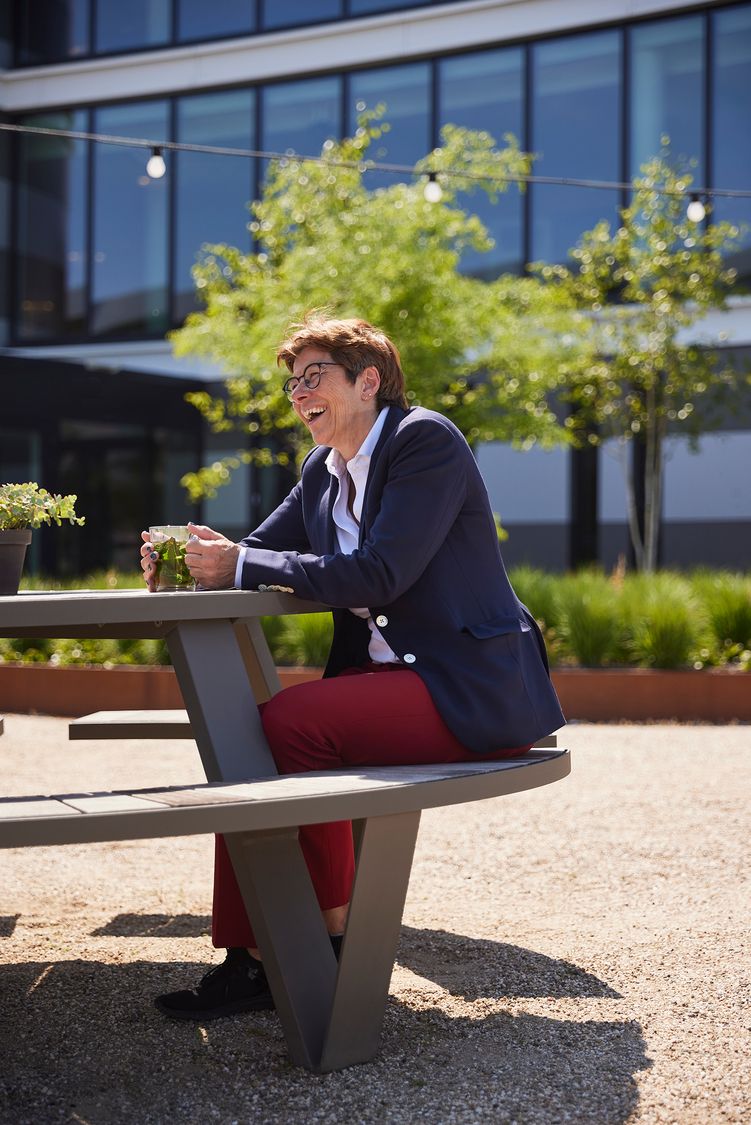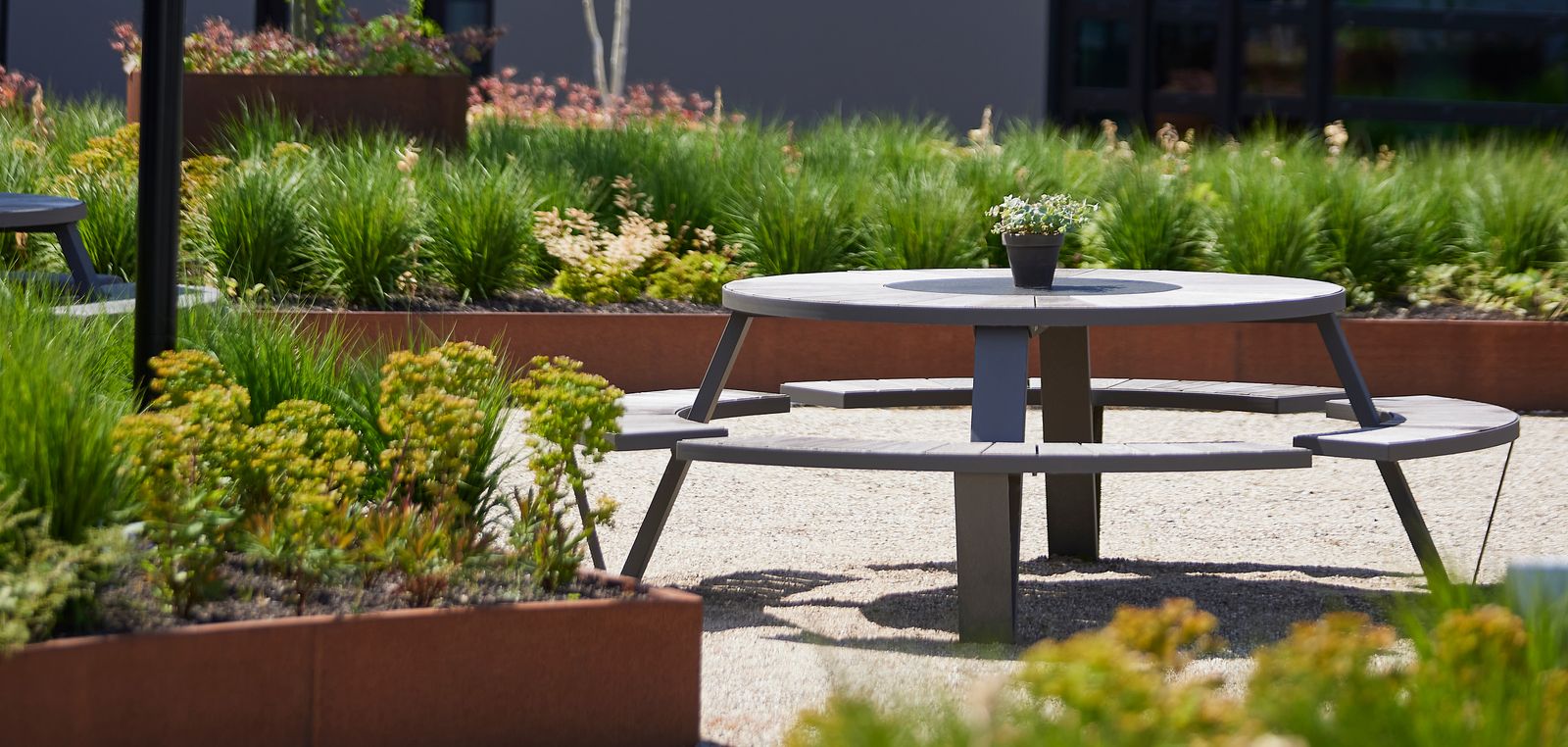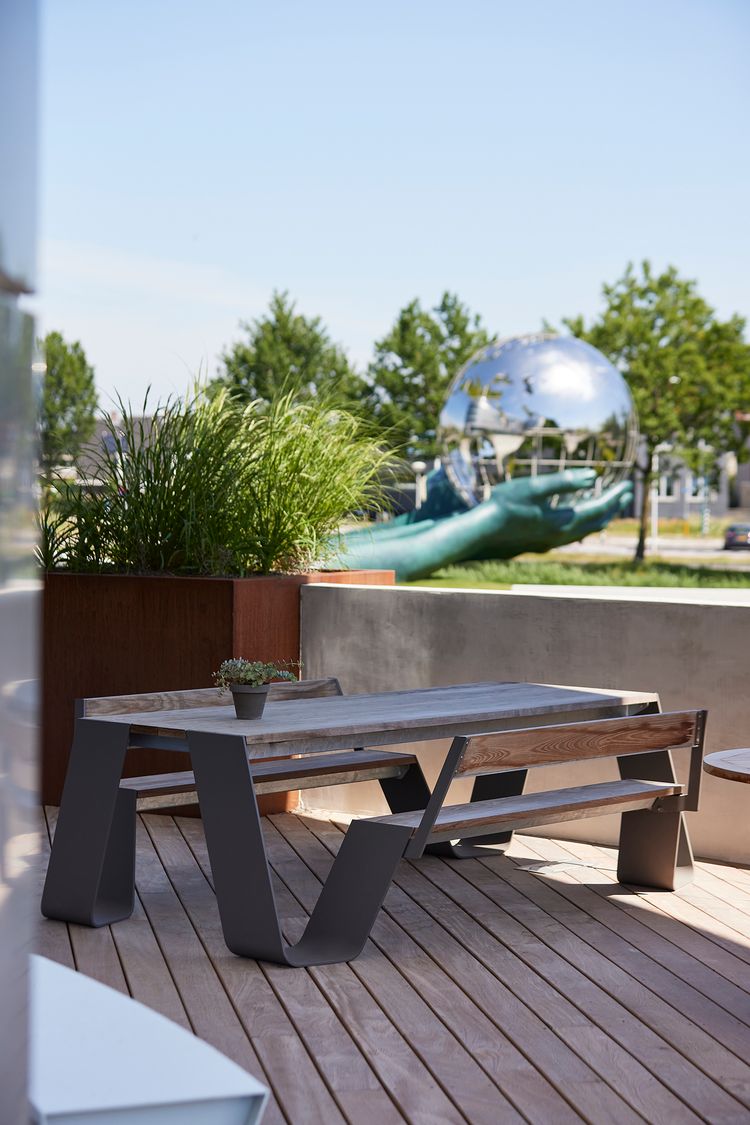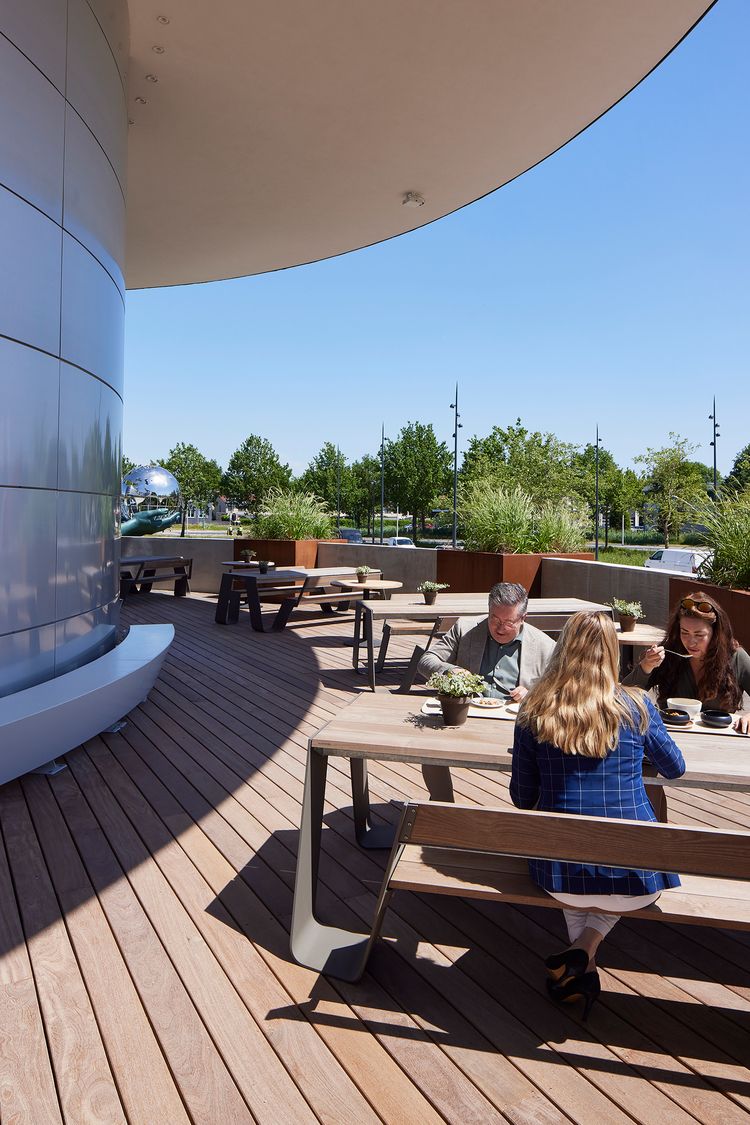 Merging functionality, durability, and esthetics
"The architectural design of the building asks for iconic furniture. For me, the Hopper picnic tables were the perfect choice. The colors of the dark wood and steel contrast beautifully with, but also support, the grey building. The Hopper tables are the finishing touch to this scene." - Bart Hoes, landscape architect of AFAS.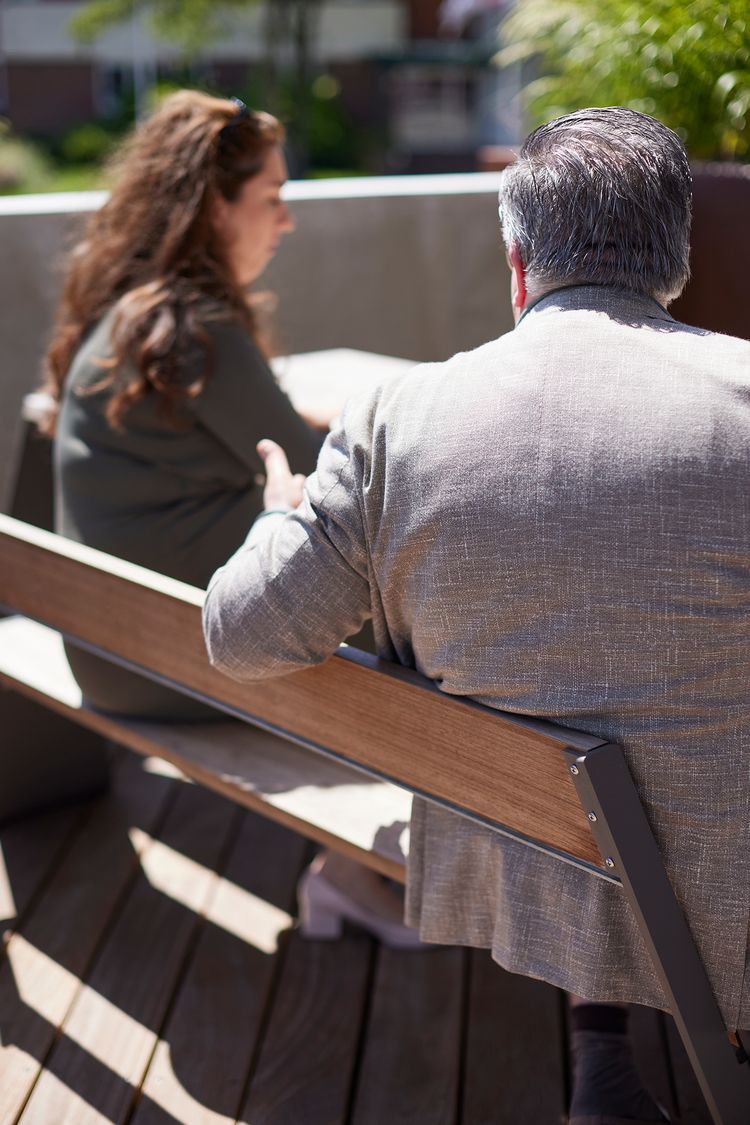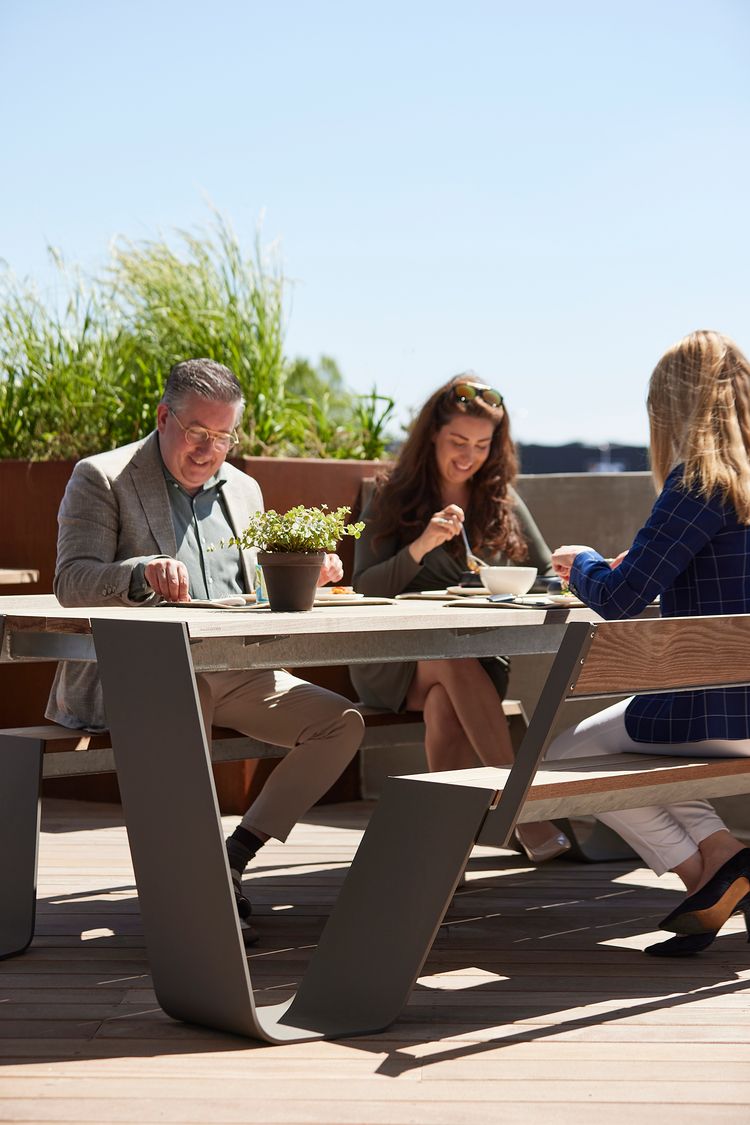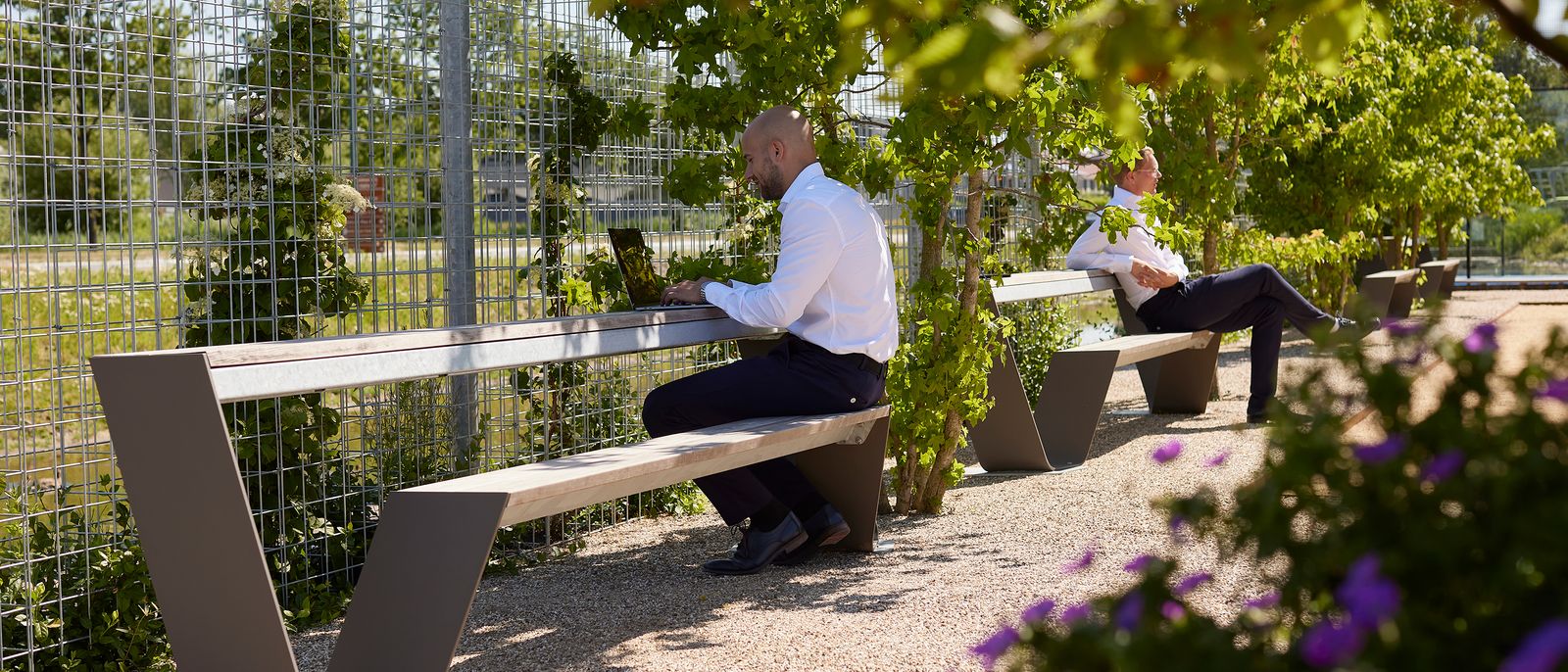 "There are so many benches to choose from, but I love how the Hopper benches have a double function. You can use them as a real bench or turn around and make use of the table. They have an awesome dynamic and appeal which makes them so much more than a bench." - Bart Hoes, landscape architect of AFAS.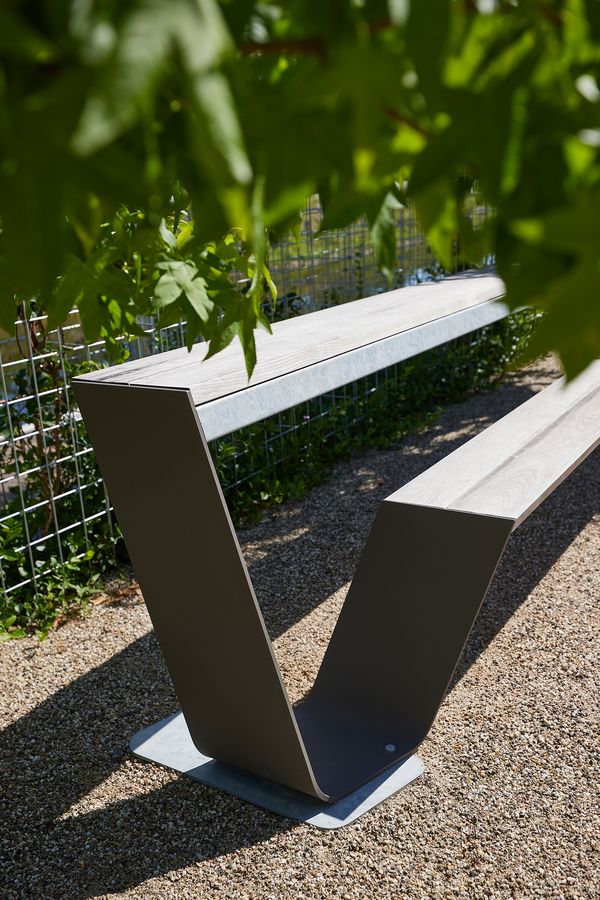 Slip in from the sides and turn around for a change of scenery.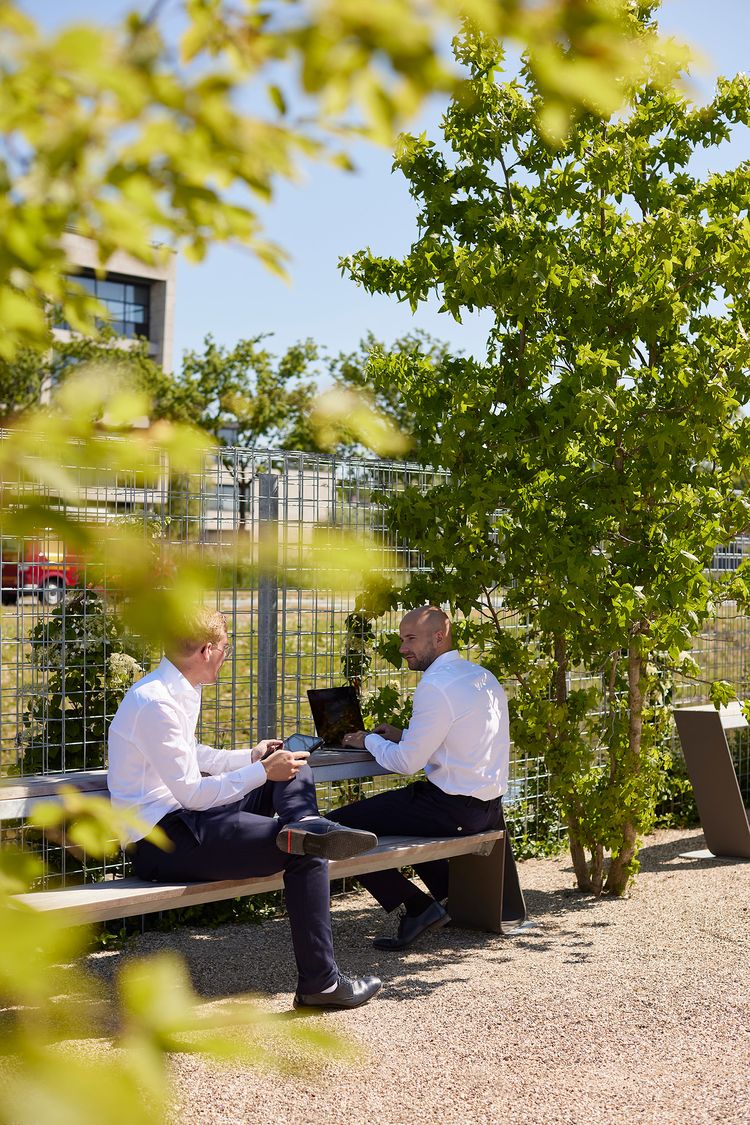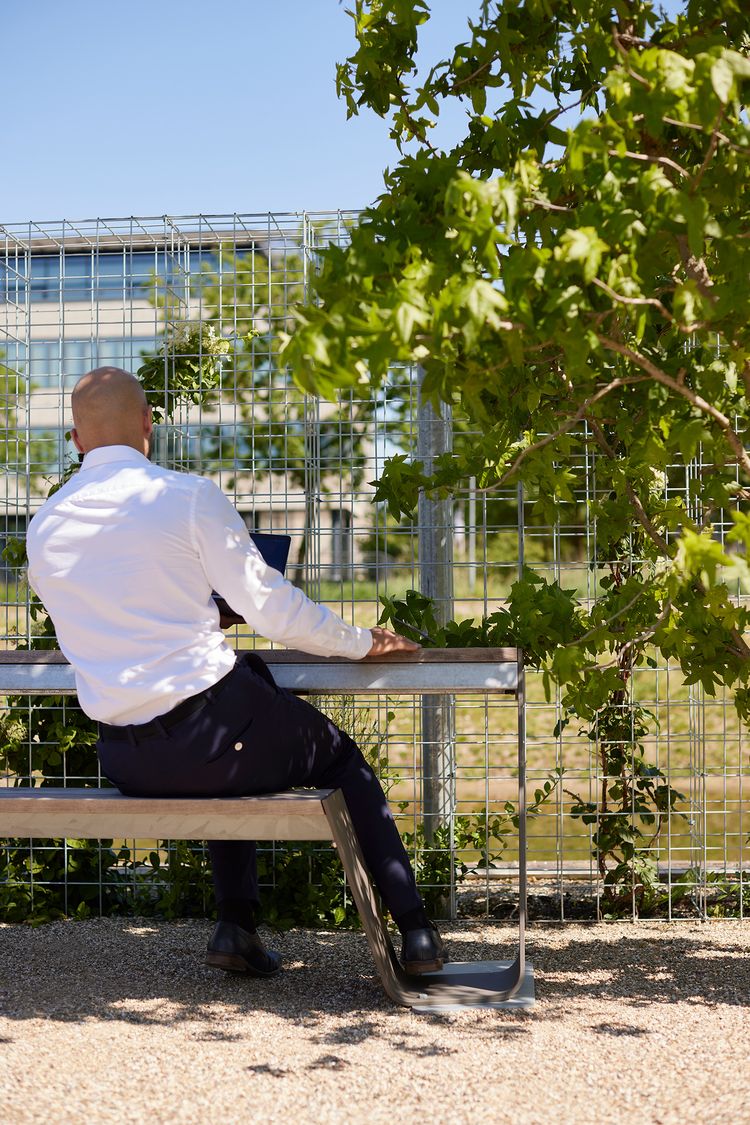 The main goal of the indoor and outdoor theater, hilltop viewpoint, water features, roofgardens, and sports facilities? Making all employees feel well at home.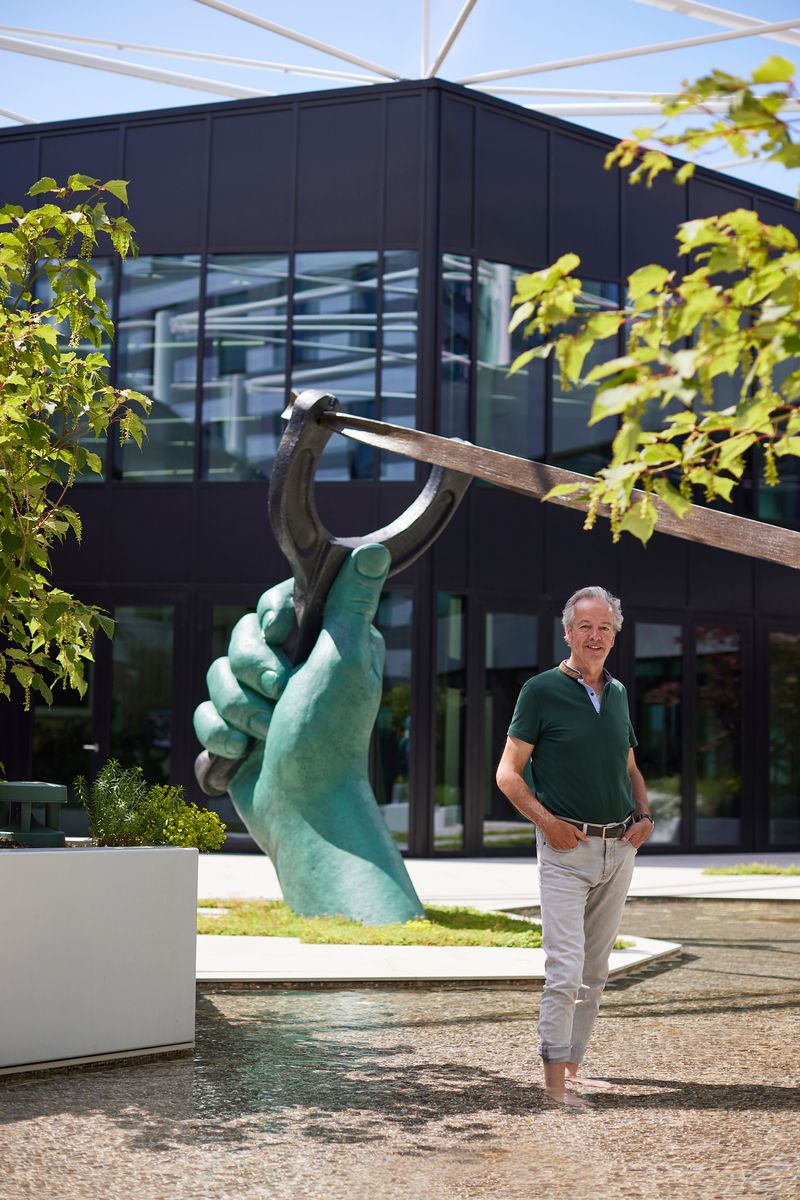 Interview
Curious to discover more about this beautiful project? We sat down with garden architect Bart Hoes to learn more about the AFAS gardens.
Go to the interview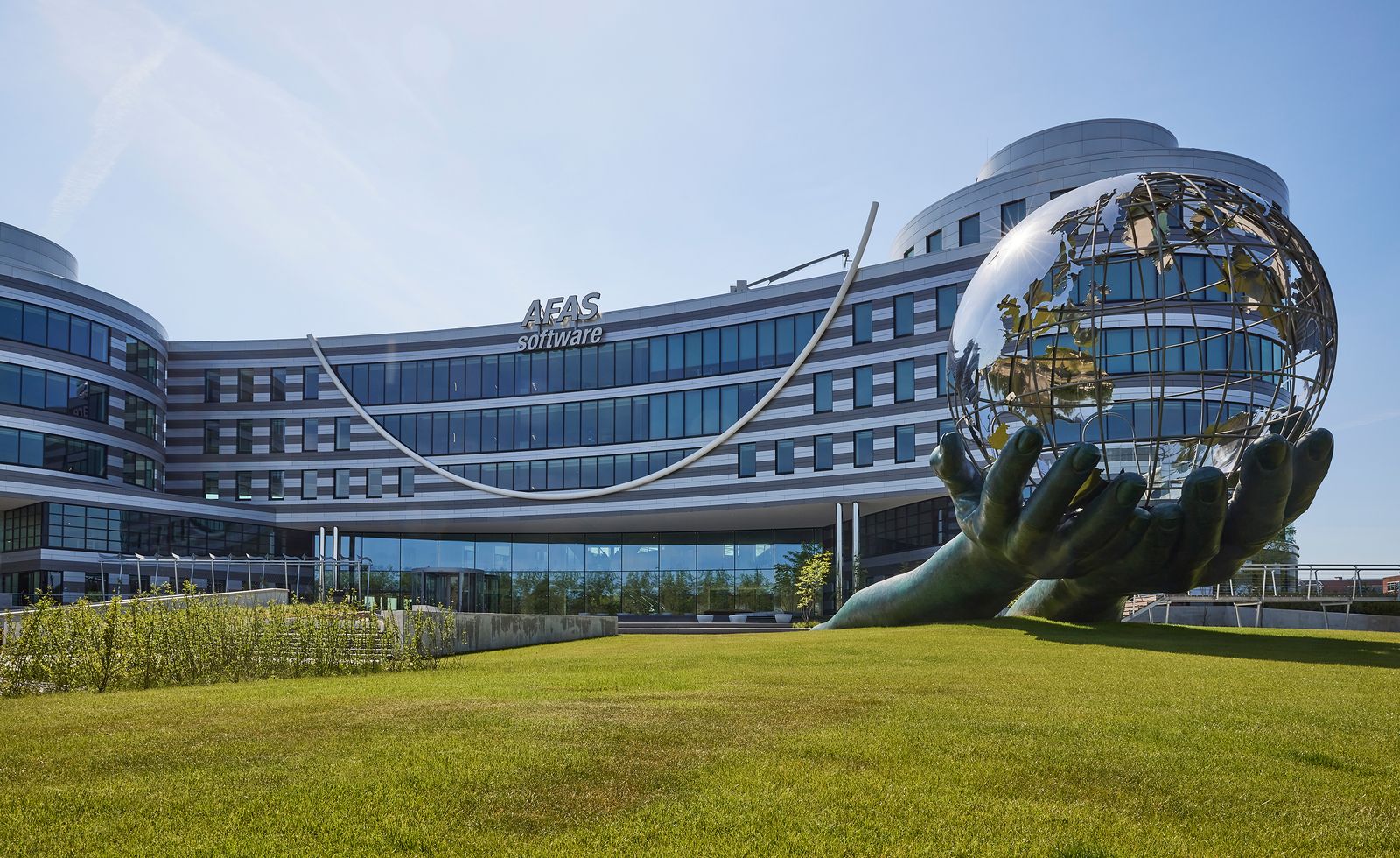 Pictures by Beeldcollectief.