An indoor-outdoor office
Bilzen, Belgium
In projects, Hopper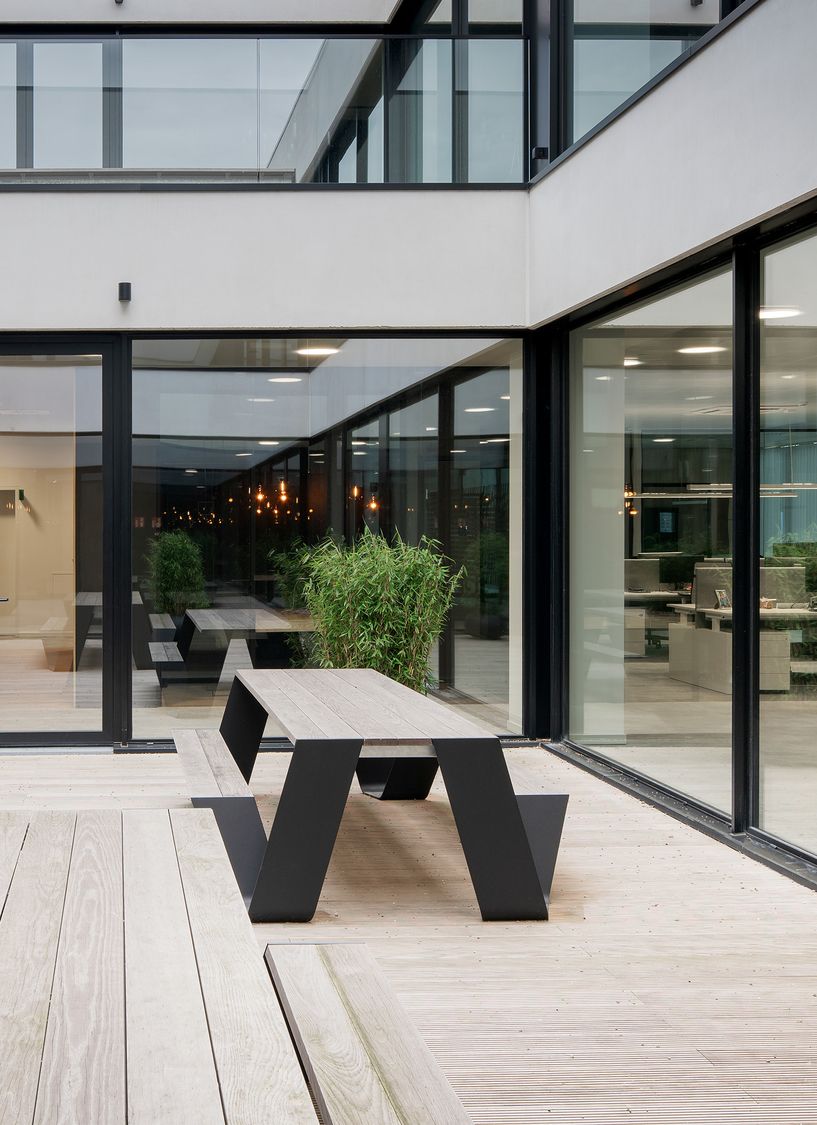 Happy employees make happy customers, that's why "work hard, play hard" is the motto of Carglass. In the office, the company aims to make every employee feel at home and included. With some outdoor patios, they add to a healthy work environment.
Getting out
And drawing the outdoors in
In the middle of the office space, an outdoor patio breaks the space while bringing in natural light with head-to-toe windows. At the outdoor picnic tables, employees are quickly seated to get some work done in the open air.
The Hopper tables perfectly fit the esthetic of the building and can stay outdoors all year long!