Boundless office
Kortrijk, Belgium
In projects, AMAi, Walrus, Captain's Chair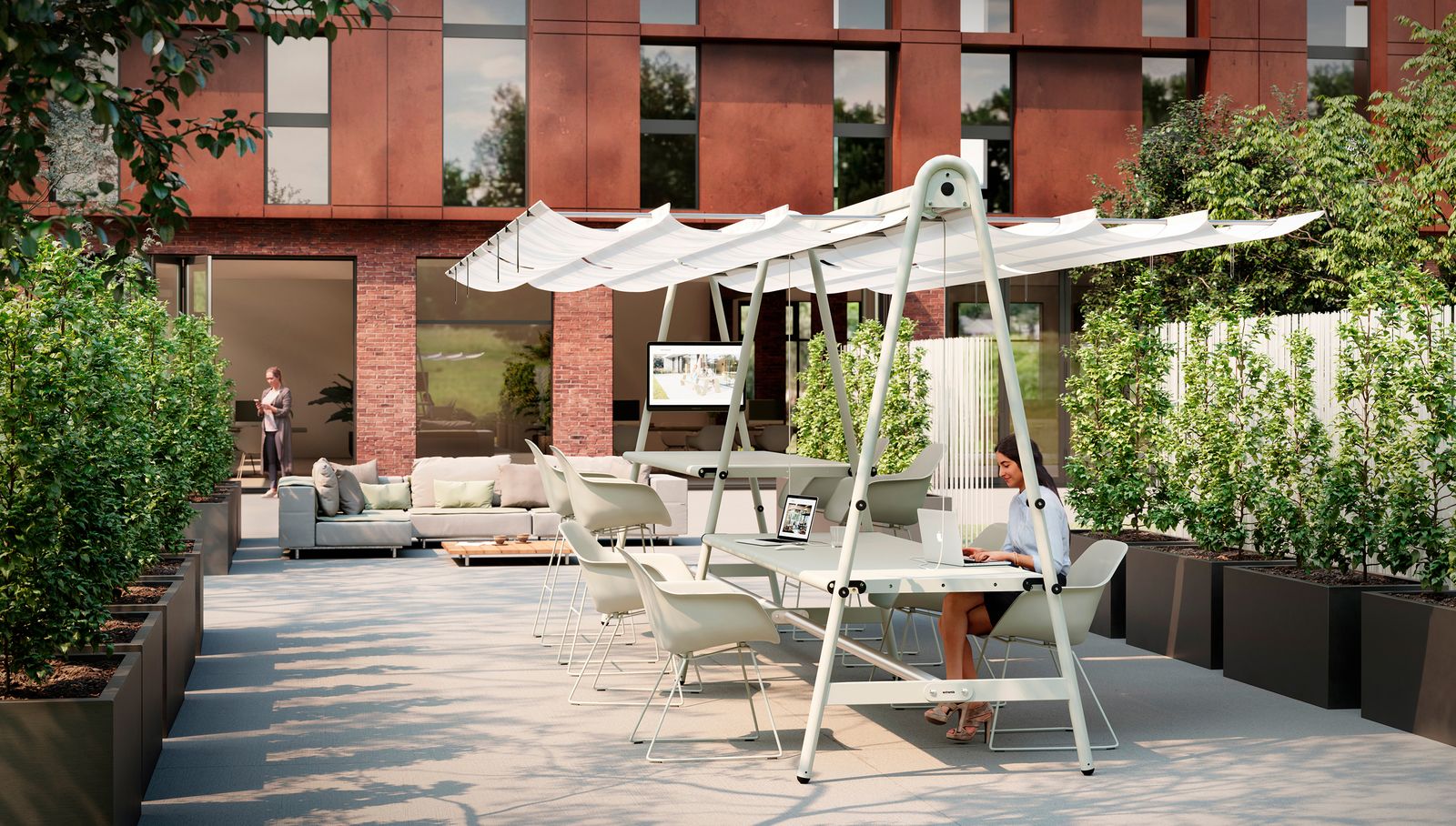 How many times have you thought: "I wish I wasn't cooped up in the office all day"? Probably too many. The solution is rather obvious, take the office outside.
In an outdoor office, you'll immediately feel the effects of the daylight and the fresh air. When someone says "What was it like today?", you'll reply with "It was a beautiful day". And you won't be lying because you were actually in the day, and not in a box with fluorescent light.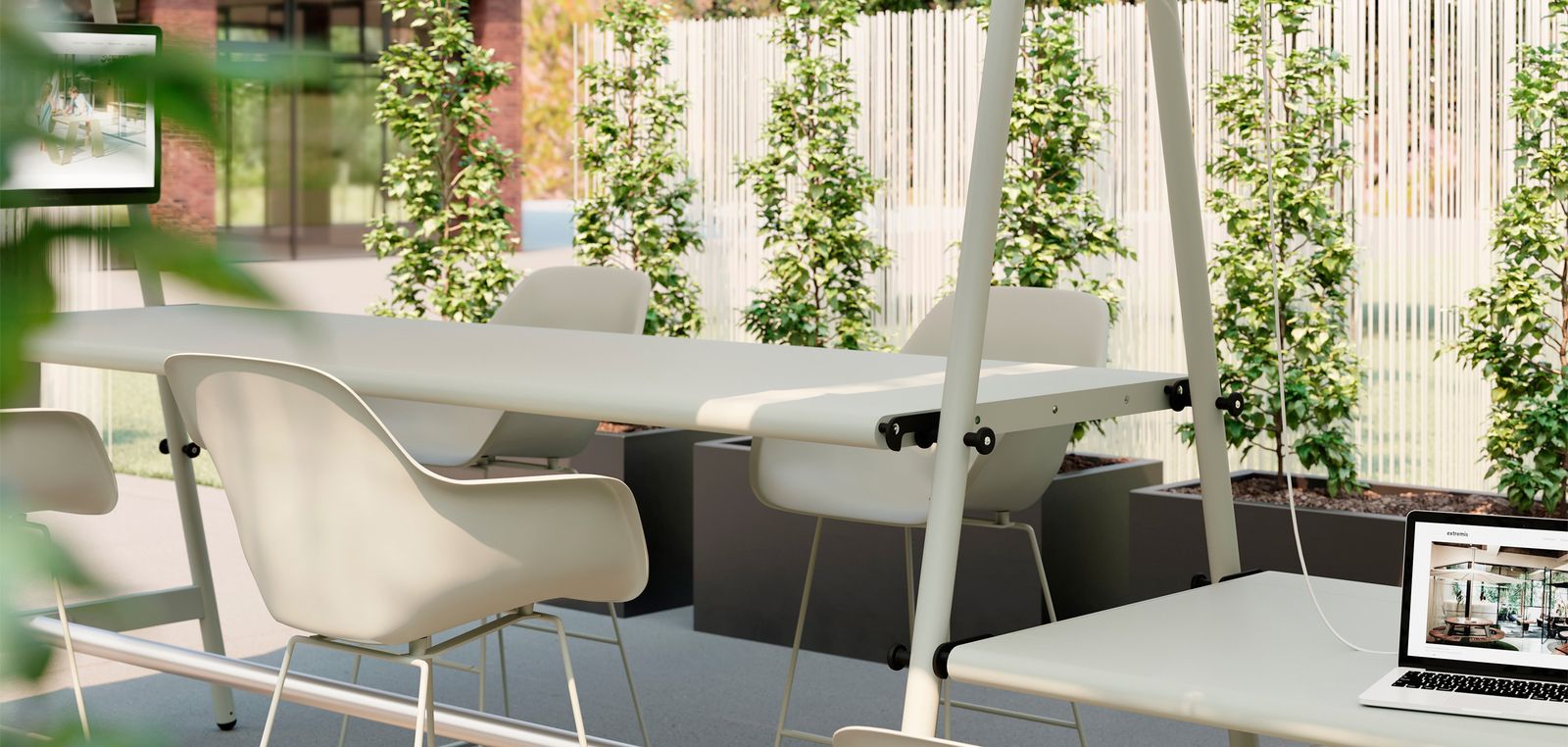 Raising the bar and the table
Flexibility at its finest
AMAi is the ideal table for your outdoor office. This marvel of multifunctionality follows your needs to make each workday easy-going and valuable. With the integrated lights, electricity, and monitor holder, you're always connected, and thanks to the ingenious shade you won't have to squint your eyes from the sun!
Tailor AMAi to your needs: a high table or rather a traditional height? Comfortably seated or standing up? This table brings focus and fun to each workday!
Find more inspiration for your outdoor office!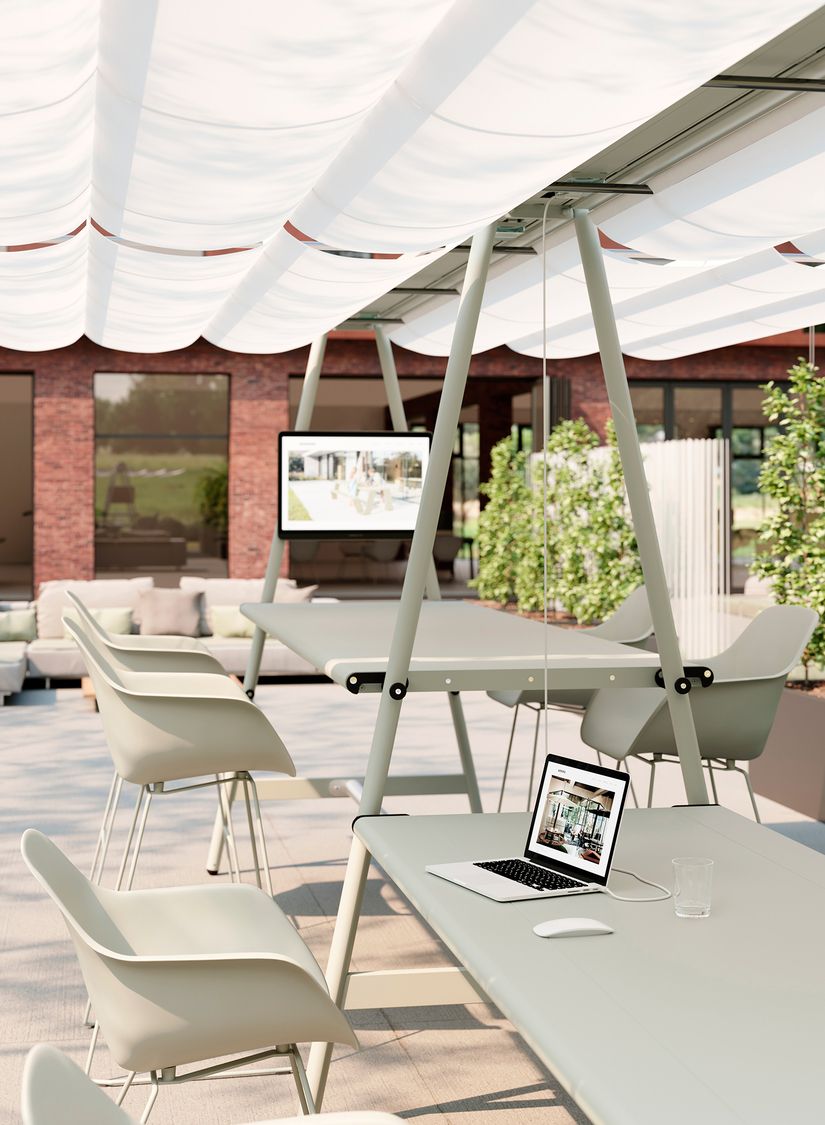 Instead of bringing pieces of nature indoors, put furniture outdoors. Simply revolutionary!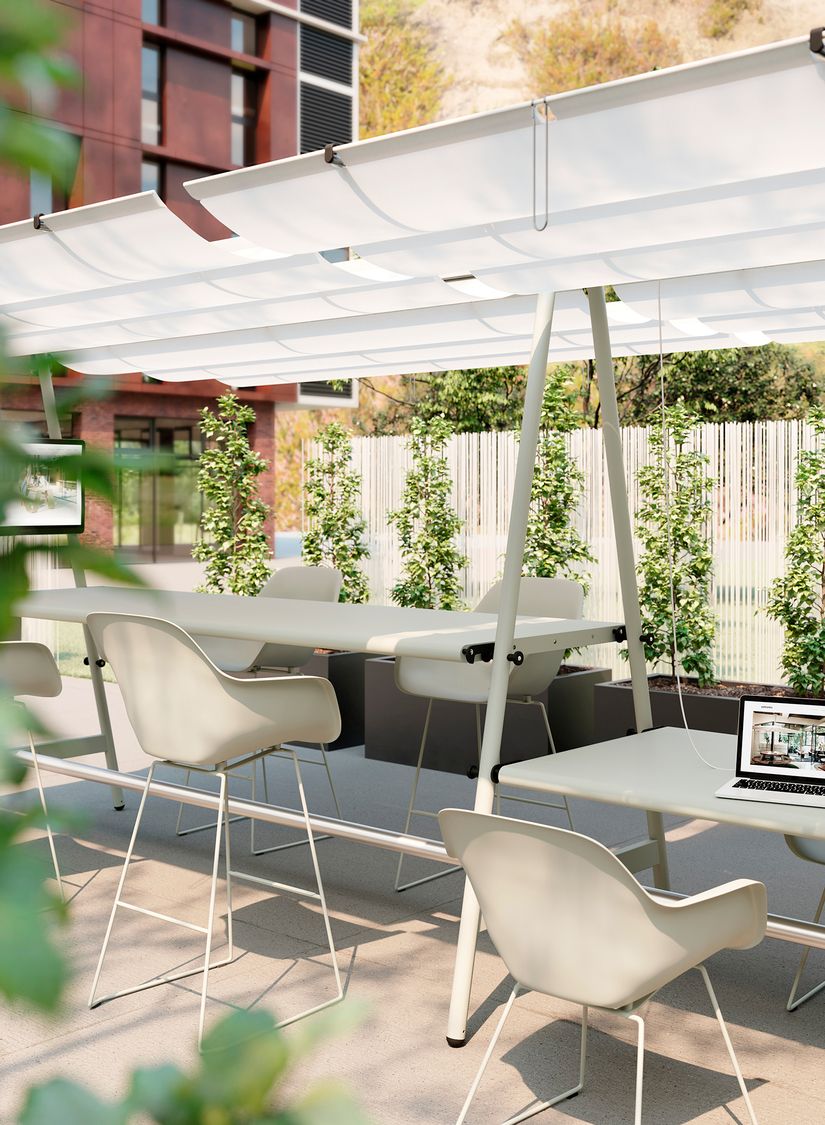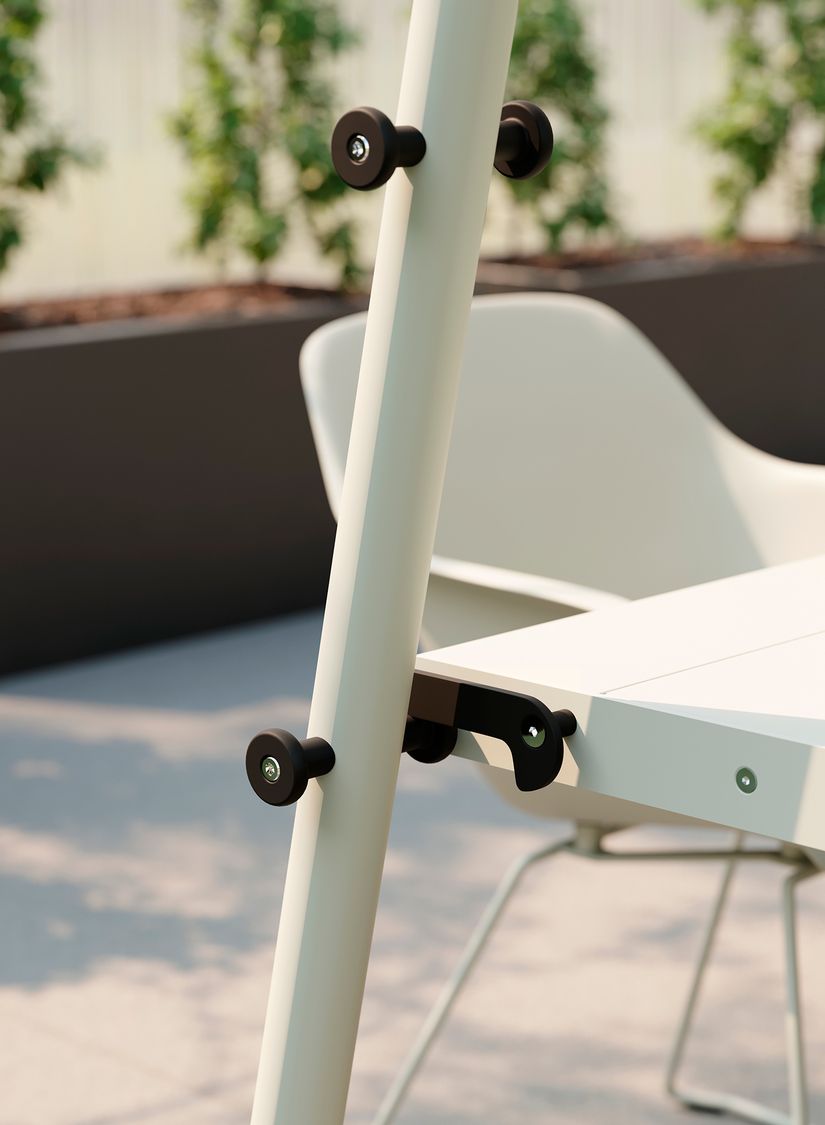 Don't forget to add a soft spot for an informal chat, constructive brainstorm session, or some relaxation in your outdoor office. This Walrus sofa can stay out all year long without a protective cover. Just take out the blankets and cushions from the back pouch whenever you feel like taking a break!